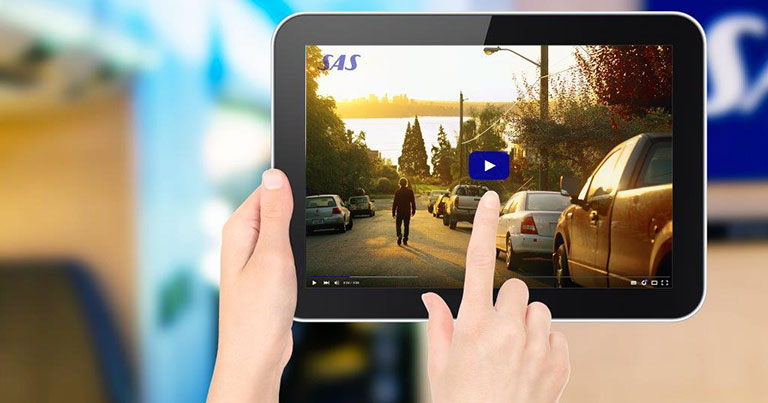 SAS Scandinavian Airlines' passengers will be able to use high-speed Wi-Fi from next year, after it announced that it will be bringing the service to short and medium haul flights.
The Scandinavian carrier has become the second airline in Europe to announce a partnership with ViaSat this month. Passengers can expect speeds of 12Mbps in-flight, meaning they will be able to stream media, such as films and TV shows.
In addition, cabin crew will be able to use the network to access passenger and flight information before take-off, during the flight and after landing. This opens the door for a variety of services, such as helping passengers with details about connecting flights, booking a EuroBonus flight, ordering a cab from the airport and more.
The first aircraft to have the system installed and made available will take flight in the second half of 2017. It will be free on short-haul flights for EuroBonus members and SAS Plus ticket holders.
Rickard Gustafson, President and CEO of SAS, said: "Many of our customers are frequent flyers and we play an important part in the lives of many people. The upgrade we implemented on our long haul aircraft gained a very positive reception and we are now upgrading our short and medium haul fleet, which will also include high-speed Wi-Fi with speeds that enable time onboard to be utilised for work or to relax and enjoy a streamed movie or TV series.
"As both passengers and crew onboard are now connected, we can take our personal service to greater heights while continuing to develop our digital, smart solutions that make life easier."
Chairman and CEO of ViaSat, Mark Dankberg, said: "In working with SAS, we are making the internet accessible, fast and easy-to-use at 35,000 feet. Only by coupling the ViaSat end-to-end service platform with Eutelsat's European satellite connectivity, can we enable airlines, like SAS, to offer a best-in-class onboard Wi-Fi service in Europe for free to EuroBonus members and SAS Plus passengers."