The vast majority of airline executives are in favour of providing a more personalised experience for passengers by using real-time data, according to a new study by Accenture. However, almost two-thirds of those surveyed revealed they struggle to turn passenger experience improvement plans into reality.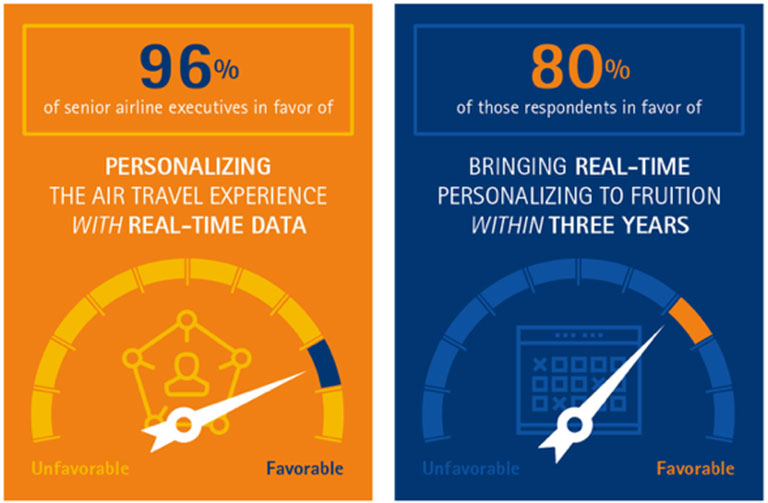 The 'Digital Readiness for Customer Experience in the Airline Industry' study surveyed executives from a third of the world's largest airlines, based on the number of passengers flown.
The use of real-time data to offer more personalised experiences came out as the top ranking concept from the study, with 96% saying they were in favour. Furthermore, 80% of the respondents said they would be bringing real-time personalisation to fruition within the next three years.
In terms of the airline relationship with third-parties, 65% of the executives said they are willing to share the customer data with third-parties. However, 70% also say they would rather have passengers use the airline's platform rather than a third-party option.
This study also looked at the problems facing airlines at the moment. Three of the most challenging aspects were delivering consistency across more touchpoints, meeting customer experience expectations and implementing digital technology.
Although nearly 80% of the executives said they have a clear vision on their strategy for customers, 64% said they are failing to implement their plans to enhance the experience for passengers.
They were asked identify the main challenges to implementing their digital passenger experience strategies and the top ranked challenge was aligning the internal culture to digital technology and services, with 40% highlighting this as an issue.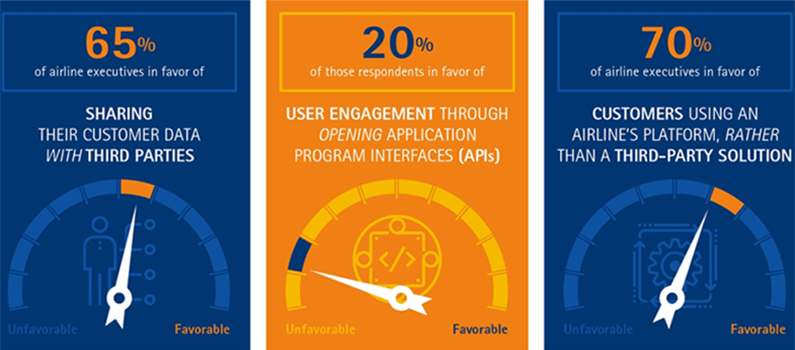 Jonathan Keane, Managing Director and Head of Accenture's Aviation Practice, said: "Despite the advances that digital technologies have already enabled, the airline industry is still missing out on opportunities to better interact with its customers.
"Airlines should take a cue from consumer-related business leaders such as Amazon and Uber, whose simple and direct manner of engaging and communicating with their customers allows them to offer unique, personalised experiences in real-time. That's the best way for carriers to meet the growing customer demands of a connected travel experience."