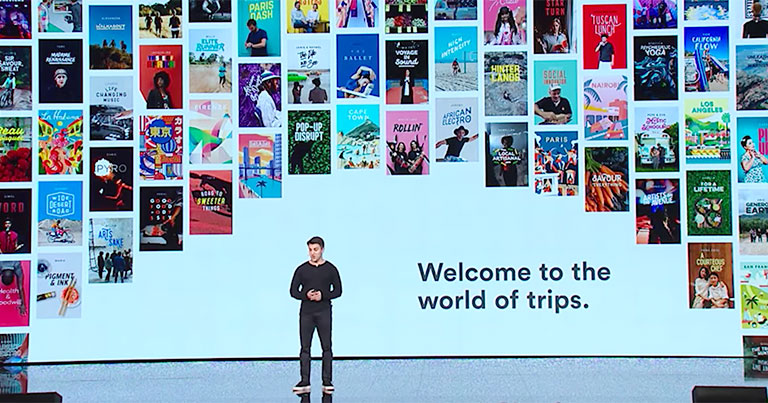 For any airline concerned about keeping control of their relationships with their customers and leveraging digital channels to boost ancillary revenues, the launch of Airbnb's "Trips" should serve as a wake-up call.
Back in September, FTE reported on the launch of Google Trips and the impact it could have on airlines' attempts to take ownership of the digital relationship with the traveller. Now Airbnb, the peer-to-peer homesharing platform that celebrated its 100 millionth guest earlier this year, is branching out and is making no secret of its desire to take control of the end-to-end customer relationship.
With Airbnb Trips, the company is moving beyond accommodation and extending its reach to other key areas of the travel process. Initially, the focus will be on Experiences, Places and Homes, but the longer term strategy also extends to Flights and Services.
In the launch material around Trips, Airbnb states: "Booking travel today can be complicated and stressful. With Trips, Airbnb aims to make it easy with one app to book most of your travel needs." Basically, Airbnb is aiming to make life easier for leisure travellers by removing the need for them to visit airline, hotel, metasearch, OTA and/or review-based websites. Its desire is to allow travellers to search and book flights, book accommodation, and preview and book destination activities without leaving the Airbnb platform.
Like many airlines, Airbnb is also making a play in the artificial intelligence and machine learning space in order to help achieve its goal of personalising the travel experience and boosting revenues. The company states: "Trip Itinerary is a new feature that brings together everything the traveller needs to know into one simple timeline, with the ability to easily book and add experiences or things to do. Over time, this capability will evolve based on machine learning to dynamically suggest personalised and contextual, i.e. based on location, recommendations during a trip. Airbnb's vision is to ultimately cater for every aspect of a trip…"
Who will become the Amazon of air travel?
In recent months, FTE has reported on Ryanair's desire to become the "Amazon of air travel", while the likes of SWISS and British Airways are among others to have launched broader holiday portals as part of their efforts to tap into the wider travel experience. Now, Airbnb is set to go head-to-head in the battle to "own" the digital customer relationship and become the digital hub of ancillary products and services.
In its teaser videos for Trips, Airbnb has already highlighted how users will be presented with destination-specific experiences, restaurant recommendations and car hire options, all of which can be booked via the app. It seems fair to presume that Airbnb will take a cut from any experiences or services booked via the Trips app; the exact model that many airlines are eyeing up as they seek new ways to boost all-important ancillary revenues. The launch of Trips is clearly evidence of the potential that Airbnb can see beyond its core market of accommodation. For airlines, similar opportunities lie beyond selling seats on planes.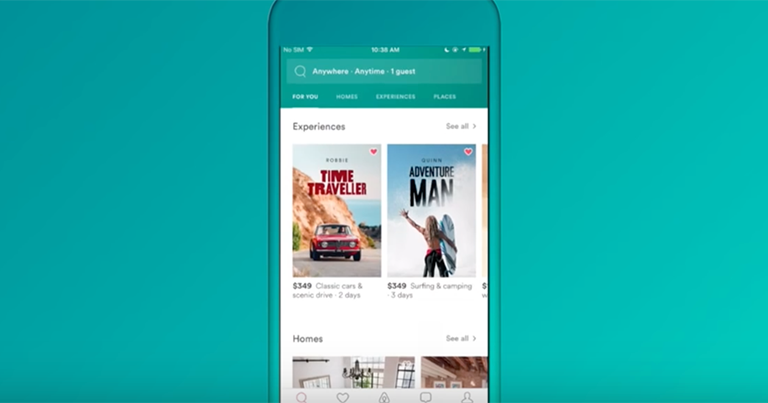 For airlines and their partners, this is about far more than trying to control which websites or apps travellers use to book their flights. The digital relationship with the passenger presents huge revenue generation opportunities and if airlines fail to stake a claim, these opportunities will trickle away before their eyes.
Airlines now have a perfect opportunity to present today's connected travellers with the right offer at the right time, especially via their mobile devices – from basics such as car rental and lounge access, to more personalised offers like destination activities and restaurant recommendations based on personal preferences.
The problem airlines have, however, is that the traveller's relationship with them only starts mid-way through the pre-travel experience. Travellers often start by looking at where they might stay and what they might do at a destination before even considering which airline to fly with. In order to tap into the vast pool of ancillary revenue opportunities, airlines must extend this engagement window and offer products and services that support the passenger at every stage of their trip. In short, they must change the general perception that airlines simply operate flights.
Moreover, airlines don't yet have the partnerships in place to retail the services that would enhance both customer experiences and ancillary revenues. With its latest move, Airbnb, just like Google, is seeking to engage with travellers at the earliest stage of the travel experience and both now have a head-start in the race to become the digital travel, and ancillary, hub.
If airlines want a piece of the action and a slice of the revenues, they must move quickly to improve their retailing proposition and reinvent themselves from sellers of seats to digital retailing companies that can add value at every stage of the travel experience.
Future Travel Experience Ancillary has been launched to help airlines and their partners create new digital ancillary revenue streams at every step of the journey. Find out more on the FTE Ancillary website.