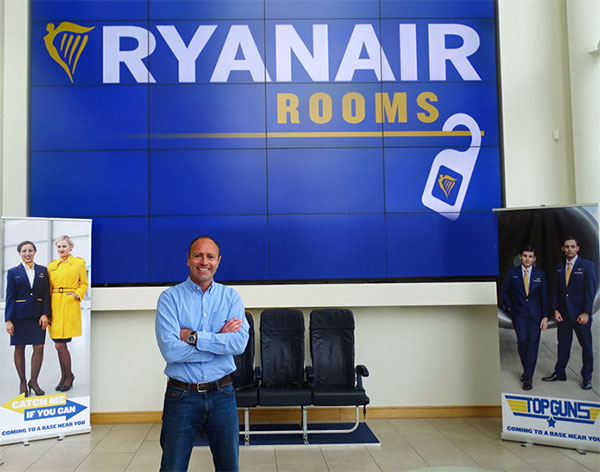 Ryanair has announced that it will launch its own low price accommodation platform called Ryanair Rooms, which the low-cost carrier says is part of its strategy to become the "Amazon of air travel".
Ryanair Rooms will launch in October 2016 and will provide Ryanair passengers with a wide choice of hotel, hostel, B&B, holiday villa and homestay options. The airline is inviting interested parties to submit proposals to become partners in Ryanair Rooms.
Commenting on the announcement, Ryanair Chief Marketing Officer Kenny Jacobs said: "Ryanair's low fares revolutionised air travel for Europe's passengers – now with Ryanair Rooms we're going to transform booking accommodation. Launching on 1st October, Ryanair Rooms will offer consumers the biggest range of accommodation…but all with the same lowest prices we guarantee with our flights.
"More and more customers are looking to Ryanair for products other than flights, and we see this as a natural progression towards Ryanair.com becoming the Amazon of air travel. It also echoes the change in demand from customers for different types of accommodation, which in turn will be reflected by the varied range Ryanair Rooms will offer – from five-star hotel rooms to independent homestay. We look forward to receiving proposals from interested partners who want to help us disrupt the travel industry once more."
The launch of the accommodation booking platform follows the recent launch of Ryanair Car Hire, another element of Ryanair's bid to position itself as an Amazon for the air travel industry. These projects are being delivered by Ryanair Labs, which FTE recently visited to find out more about the airline's digital innovation plans.