After more than two years of development, Google this week launched its long-awaited 'Google Trips' app, which not only marks an important milestone for the technology giant in the travel space, but could also have significant implications for airports and airlines.
First impressions of the app are positive. Simply entering a Gmail address is enough for the app to pull in your upcoming trips, including hotel, flight, car rental and restaurant reservations, which can be easily accessed via the 'Reservations' tile. Click through to a destination city and the 'Things to do' tile directs you to recommended places to visit, complete with a map, directions, contact details and travellers' reviews, while the 'For you' section provides personalised recommendations based on your online habits (which is sure to inspire impassioned debate around user privacy).
Users can save places of interest, refer to suggested 'Day plans' if they aren't too keen on planning their sightseeing itinerary themselves, and even access the content offline. The 'Getting around' section is also of use, providing information on getting to and from nearby airports, as well as details about local public transport and taxi options.
Google Trips – taking ownership of the travel experience
Essentially, Google Trips appears to be an attempt – a very strong attempt at that – to take ownership of the digital relationship with the traveller. However, it is not an all-purpose concierge. Travellers can't check-in for flights or access boarding passes via the app, but it does address almost every other element of the wider travel experience.
This is why airports and airlines should be paying close attention. Over the last couple of years, many have invested time, effort, resource and money in developing end-to-end apps that look beyond the boundaries of the airport. Directions to and from the airport, onward travel options, and pre- and post-travel ancillary revenue promotions have been added to various airline and airport apps in an effort to build a more meaningful relationship with travellers. These efforts form part of a broader strategy to be seen as service or lifestyle companies, rather than solely transport companies.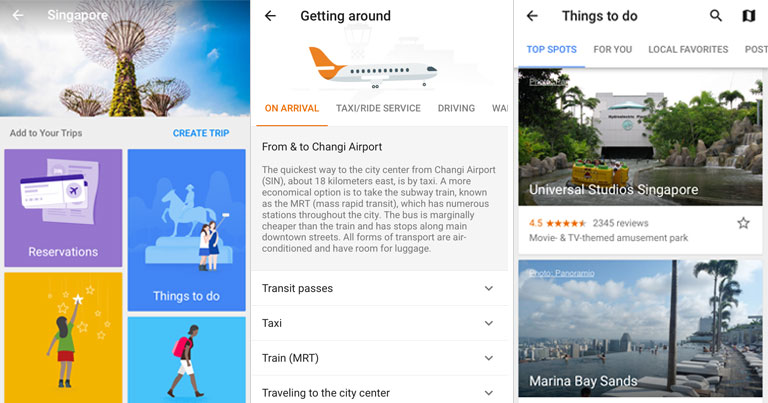 Speaking at FTE Global 2016 earlier this month, Google's Partner Development Manager, Max Coppin (who will also address delegates at FTE Asia EXPO 2016, 25-26 October, Singapore), told attendees that travellers are now downloading fewer apps than before – think of this as "app exhaustion". This is backed up by a US-based study by Nielsen, which recently found that although we are spending more time online each month, the number of apps we use is remaining stable.
With travellers being highly unlikely to download a separate app for every airline they fly with, or every airport they fly to/from, they are keener than ever to find apps that serve multiple purposes. This is exactly how Google Trips, the self-proclaimed "personalised tour guide in your pocket", has been positioned. While live flight updates and boarding pass integration may be missing, it covers a lot of bases in the grand scheme of the wider travel experience.
Looking back to 2013, a key conclusion from the FTE Airport 2025 Think Tank was that if travel industry stakeholders do not embrace change and innovation to redefine the passenger experience, the likes of Apple or Google will do it instead. Three years on, Google has made its move. Now it will be interesting to see if and how airlines and airports respond when it comes to enhancing their own digital products.
Rather than seeing Google Trips as a competitor, some may well be tempted to explore the opportunity to collaborate to provide travellers with an even more compelling digital travel companion.