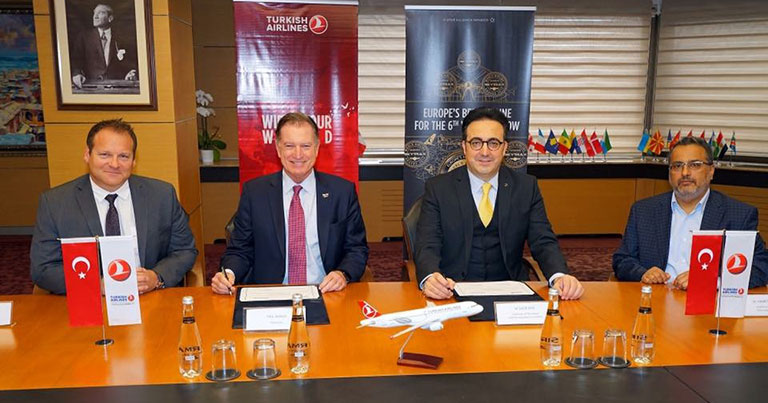 Turkish Airlines has selected Panasonic Avionics Corporation's eX1 in-flight entertainment and communications (IFEC) system for its new narrow-body aircraft. The carrier has also selected Panasonic's Global Communications Services for the new fleet.
The deal covers 92 Airbus A321neo ACF, 65 Boeing 737 MAX 8 and 10 Boeing 737 MAX 9 aircraft.
The eX1 system will include Panasonic's Passenger Data Integration (PDI) service, which will allow Turkish Airlines to add higher levels of personalisation to its IFEC experience. It will leverage a custom-designed Companion App – just as Singapore Airlines' A350 IFE system does – to enable passengers to pair their mobile devices to the seatback monitor to create a second screen experience.
The PDI will also allow the carrier to recognise travellers' preferences and recommend content, services and amenities. Meanwhile, the Global Communications Services pave the way for in-flight Wi-Fi and live TV.
M. İlker Aycı, Chairman of the Board and Executive Committee, Turkish Airlines, said: "We needed a solution not only capable of providing a reliable system, but also a truly immersive in-flight experience to our passengers. With this additional support of Panasonic Avionics we will continue to offer the seamless flight experience to our valued passengers."