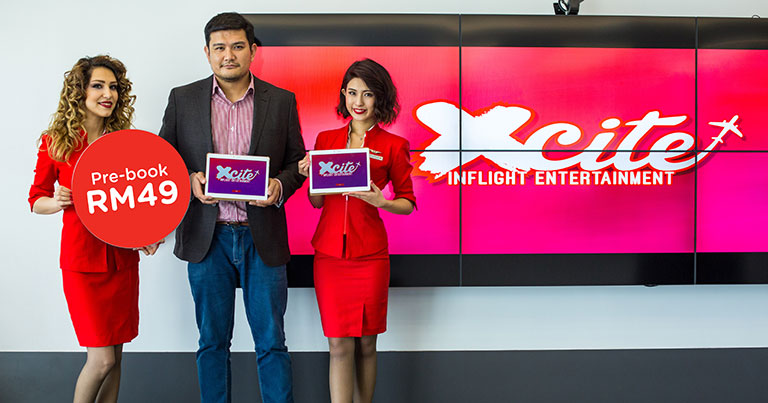 AirAsia X has launched its new 'Xcite Inflight Entertainment' tab, which provides passengers with a portable IFE solution on its low-cost, long-haul flights. The carrier has previously offered IFE on Samsung Galaxy Tab devices.
The IFE content is delivered on a Huawei Mediapad 2, which has a 10.1-inch full HD display. Passengers with a Premium Flatbed seat will be offered an IFE tablet for free, while economy class passengers will be able to pre-book one for RM49 (€10; $11) or rent one onboard for RM60 (€12; $13).
As well as viewing movies and TV shows, passengers will be able to play games and listen to music on the tablet, as well as browse the AirAsia BIG Duty Free catalogue.
Xcite Inflight Entertainment will be available on flight code D7 services, with the exception of flights to and from Auckland, Jeddah and Kathmandu.
Benyamin Ismail, Chief Executive Officer of AirAsia X Berhad, said: "We are continuously looking for ways to give our guests an enhanced travelling experience with AirAsia X.
"The all-new Xcite Inflight Entertainment, which offers a wider range of content and an improved viewing device for a seamless viewing experience, will definitely give our guests value for their money. The content will also be regularly updated to ensure our guests are getting the best quality entertainment when they travel with us."