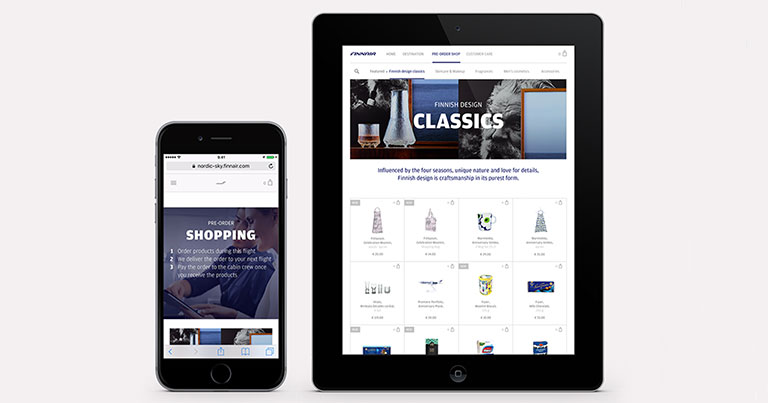 2017 may only be a few weeks old but for a number of carriers, particularly those in Europe, it is shaping up to be a landmark year. While in-flight Wi-Fi is already very much the norm on the other side of the Atlantic, European airlines are now racing to provide their passengers with high-quality onboard Wi-Fi.
From a passenger experience perspective, the benefits are obvious. The ability to carry on with your everyday life at 35,000 feet – whether you're checking emails or streaming from Netflix – is seen as a positive among the majority of travellers, especially on short- and medium-haul services that have previously been starved of connectivity.
Those flying with Lufthansa, Austrian Airlines and Eurowings will soon be able to pay for "home-style" broadband, while the likes of Air France-KLM, SAS, Finnair, British Airways, Aer Lingus and Iberia are among the others whose aircraft have been, or soon will be equipped with the latest generation of connectivity equipment.
Addressing the decline of in-flight sales
Of course, in-flight connectivity is about far more than offering passengers internet access. The FTE Onboard Connectivity 2025 Think Tank highlighted the operational-, crew- and passenger-related opportunities presented by the connected aircraft, but one other big area of opportunity is that of in-flight ancillary sales.
For years, in-flight sales have focused on a predictable selection of products, namely fragrances, watches, spirits and cigarettes. Because of this, passengers have become de-sensitised to the in-flight duty free offer; a fact backed up by the figures.
According to a 2016 report by m1nd-set Generation, duty free sales will double by 2025. The travel retail industry, it states, will experience a compound annual growth rate of +6.8% over the next decade. For most, this makes for positive reading, but for airlines the news is not so good. The report also states that airline duty free sales will experience negative annual growth of -1.5% during the same period. While airport duty free and travel retail sales are expected to rise by +7.1% annually, airlines will be left wondering why they continue to miss out on their slice of the revenue.
In-flight e-commerce
So, what is the answer? Stocking a trolley with the same items that passengers can buy in airport duty free stores and pushing it hopefully along an aircraft aisle is surely not the silver bullet. As Oren Harari famously said, the electric light did not come from the continuous improvement of candles. Sometimes, a revolutionary approach is needed and, for airlines, the answer may well start with in-flight connectivity.
As airlines equip their aircraft with broadband connectivity, they are presented with an opportunity to create an in-flight e-commerce platform that not only encourages passenger spend, but also adds value to the overall travel experience.
Rather than investing in encouraging passengers to make impulse purchases of generic products, airlines have the opportunity to present passengers with online stores filled with everything from arrivals lounge passes and ground transport options to city tours and a variety of other destination-specific activities. Passengers flying home could even do their grocery shop while in the sky. The airline would not only be offering value and convenience to the passenger, it would also be placing itself in a position to demand a generous commission on the sales it has facilitated.
Some of the more forward-thinking airlines are already adapting to these digital developments. Finnair, for instance, with its Nordic Sky portal, is among the carriers that are actively exploring how they can tap into in-flight connectivity to increase ancillary revenues. The majority of carriers, however, continue to rely on the tired old trolley.
The opportunities are undeniably huge but exploiting the full potential is reliant on striking the right deals with the right people to ensure that the onboard e-commerce platform offers products that are targeted, relevant and add real value to each passenger. In-flight connectivity is only the starting point of this onboard ancillary revenue revolution.
Future Travel Experience Ancillary (26-27 June, Dublin) will include a One-to-One Meeting System, which has been designed to connect airlines with companies that can help them redefine their ancillary revenue strategies at every stage of the journey. Visit the event website for more information.