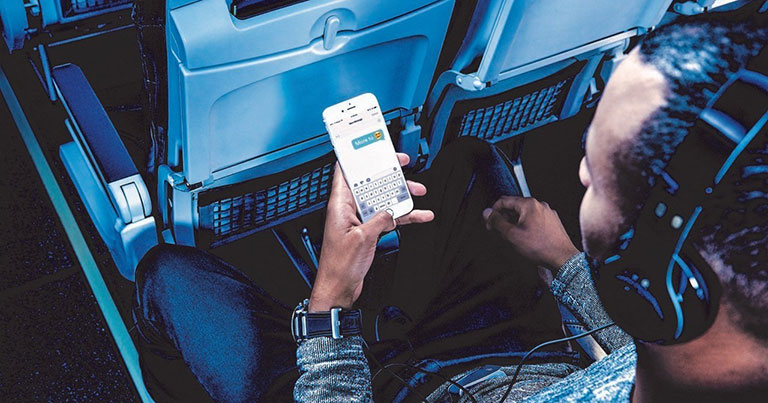 Travellers flying with Alaska Airlines can now send messages using iMessage, WhatsApp and Facebook Messenger for free on the carrier's Gogo-equipped aircraft.
The service, called Free Chat, has launched in beta, with full functionality deploying on 24 January. To use it, passengers will simply need to sign in to their Gogo Wi-Fi accounts.
Andrew Harrison, Alaska Airlines' Executive Vice President and Chief Commercial Officer, said: "We're celebrating the new year – and our new, bigger airline – with the rollout of new customer-friendly enhancements on Alaska-branded flights, starting with Free Chat.
"We know that staying in touch while on the go is essential to our guests, many of whom don't need full Internet access. Free Chat is a great way to keep that connection alive without breaking the bank. And yes, it's fully emoji-compatible."
In addition to the launch of Free Chat, Alaska Airlines is offering passengers free, unlimited access to its entire catalogue of in-flight entertainment content until the end of March. Later this month, passengers will also begin to see the upgraded food and beverage options onboard, while the the Premium Class will debut this month.