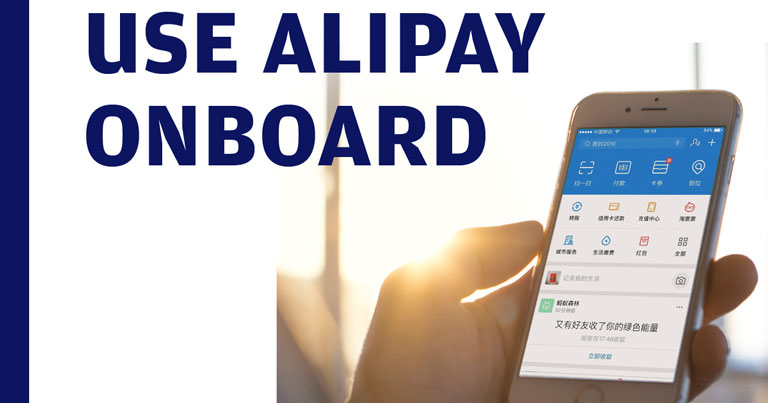 Finnair has become the first airline in the world to allow passengers to pay for in-flight purchases using Alipay.
The online payment platform, which was launched in China in 2004 by Alibaba Group, will be trialled on flights between Helsinki and Shanghai. Finnair is also partnering with Finnish company ePassi on the trial.
As well as the in-flight payments, passengers will be able to use Alipay in the Finnair lounge in the non-Schengen area at Helsinki Airport. They will be able to make payments for onboard purchases such as tax free items or buy themselves an Economy Comfort seat through the app by scanning a QR code.
Katri Harra-Salonen, Finnair's Chief Digital Officer, said: "Taking advantage of the opportunities provided by digitalisation is an integral part of Finnair's accelerated growth strategy. The introduction of Alipay onboard is part of our commitment to continuously develop a better travel experience for our customers and to enhance the customer experience with digital solutions.
"As the number of travellers grows between Asia and Northern Europe, the need for a familiar and convenient payment platform has never been greater. This new partnership with Alipay will help Chinese travellers to make payments onboard in a very convenient manner, through a system that is both fast and familiar to them."
The trial was launched on 27 January and will initially run for one month.