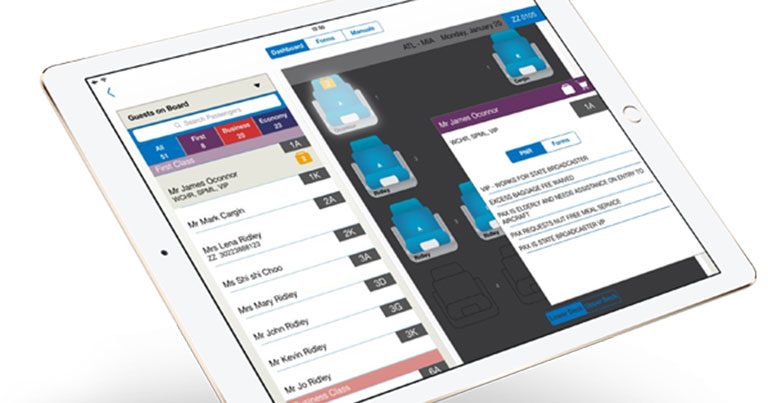 Philippine Airlines (PAL) and SITAONAIR are co-developing a "CrewTab" solution, which is being designed to enhance in-flight service delivery.
PAL information will be delivered and stored on tablets provided to flight attendants, enabling them to digitally view operational data, from general passenger profiles and company service bulletins, to the latest products and service offerings.
The solution will empower crew members to deliver a more personalised and efficient passenger experience through timely reporting of passenger feedback for improved service recovery. They will be able to update passenger information on the go, including travel experience and onboard shopping requests.
Philippine Airlines President and Chief Operating Officer Jaime Bautista said: "As we work towards achieving our vision of becoming a full-service five star carrier, PAL is highly focused on the benefits that new and emerging technologies can bring. We are very pleased to be working towards expanding our connected aircraft relationship with SITAONAIR. With our customised CrewTab, we will definitely take our in-flight customer service to the highest standards."
Katrina Korzenowski, SITAONAIR Vice President for Asia-Pacific, added: "We are thrilled to have been chosen by long-standing customer PAL to bring on their cabin crew's digital transformation. At a time where 60% of airlines still use paper-based cabin crew processes, CrewTab is an obvious companion for Philippine Airlines' SITAONAIR-enabled connected aircraft environment. With our tailored PAL CrewTab, the airline's crew will be empowered to respond to the demands of the individual travelling passenger, and optimise productivity."