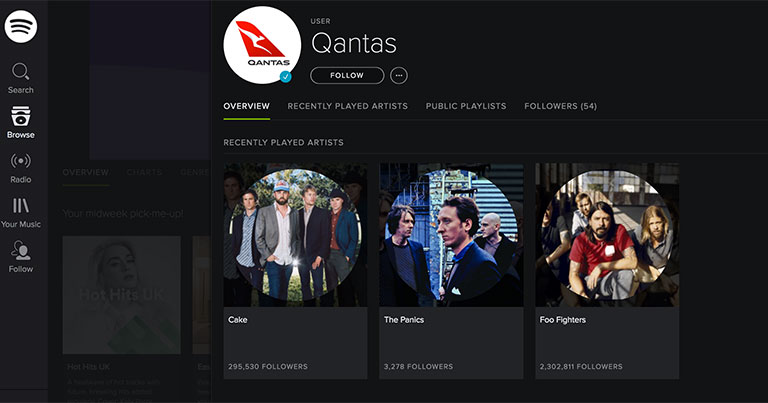 Qantas has switched on the in-flight Wi-Fi service for passengers travelling on board its connectivity-equipped Boeing 737-800. The service offers fast, free connectivity on Australian domestic flights.
Following months of performance testing with connectivity provider ViaSat and the nbn Sky Muster satellite service, Wi-Fi will now operate in beta mode on a single Boeing 737 aircraft so customers can test it out on selected flights while Qantas continues to fine-tune the system.
Testing is expected to be complete by mid-2017. After this, installation of the technology is expected to begin on Qantas' domestic fleet of Airbus A330s and Boeing 737s. The roll-out across 80 aircraft will be completed by the end of 2018.
Passengers will be able to stream movies, TV shows, music and news programmes, including through content partnerships with Foxtel, Stan, Netflix and Spotify.
Qantas Group CEO Alan Joyce said: "In-flight Wi-Fi has been on our wish list for quite a while, but the sheer size of Australia meant it was hard to offer a service that was fast and reliable. The nbn has made it possible and we're really pleased to be able to tap into this service.
"On flights between Melbourne, Sydney and Brisbane, where we have a lot of business travellers, we expect the system to get a real work out with email and web browsing. We also know customers want down time, which is why we've partnered with streaming services like Foxtel and Stan so there's no shortage of things to help people tune out."