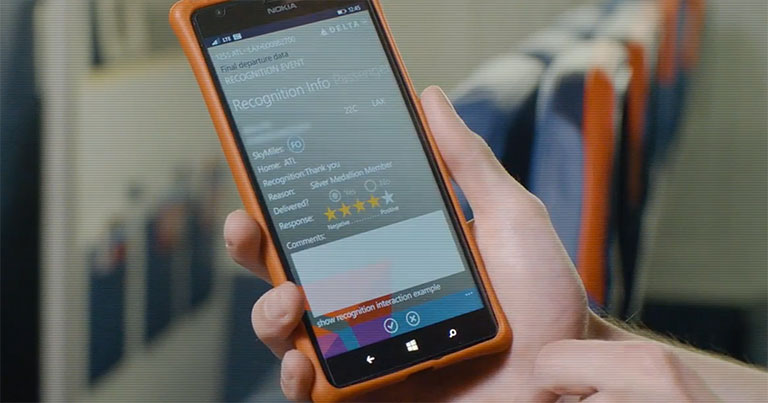 Delta Air Lines' flight attendants are now making use of big data in-flight, following the soft launch of the latest version of its Guest Service Tool.
The tool already provided customer information like name, status and connecting gate via handheld devices. This has now been extended and on each domestic flight, attendants are now being given a prioritised list of customers to recognise based on details like Medallion status, achieved milestones, recent flight interruptions and their standing as a corporate traveller. The idea behind this is to empower crew to quickly identify the customer and further personalise their interactions with them.
Allison Ausband, Senior Vice President – In-Flight Service, said: "Our flight attendants spend the most time with our customers, giving them the greatest opportunity to differentiate the travel experience.
"Continued feedback from our Medallion flyers shows that they highly value being recognised onboard and now, we are making it easier for flight attendants to personalise recognition with targeted information at their fingertips."
Following each interaction, flight attendants will note the customer response. Following analysis of feedback on 75 domestic flights, Delta reported that less than 1% of "recognition events" resulted in negative customer feedback.