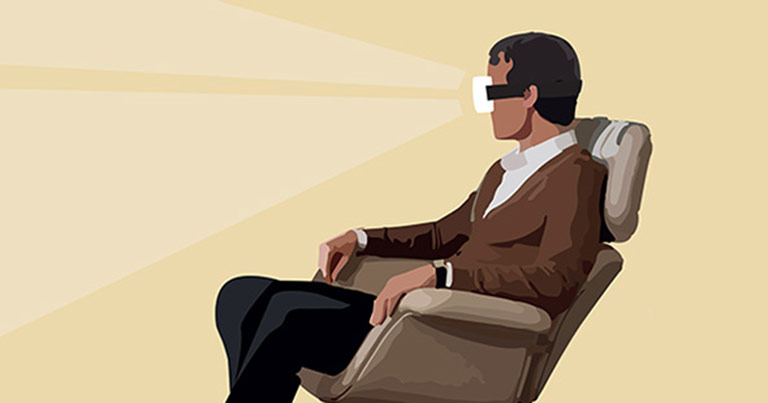 Air France is trialling immersive in-flight entertainment (IFE) headsets, which provide passengers with their own personal cinema experience.
The headsets, provided by start-up SkyLights, allow passengers to watch 2D and 3D content. Four headsets were introduced on flights between Paris-Charles de Gaulle and St. Martin on 1 August but they can only be used by passengers flying in Business Class. Those who trial the headsets have access to 40 films and series.
At the end of the trial period, Air France could potentially roll out the SkyLights headsets on other routes.
In a release, the airline stated: "This trial run will be a valuable learning experience for the company and confirms the importance of improving the customer experience with original and innovative solutions.
"It is also an opportunity for the start-up SkyLights, who Air France has been working with as part of an Open Innovation approach, to continue to develop and improve its solution and take advantage of the company's reputation."