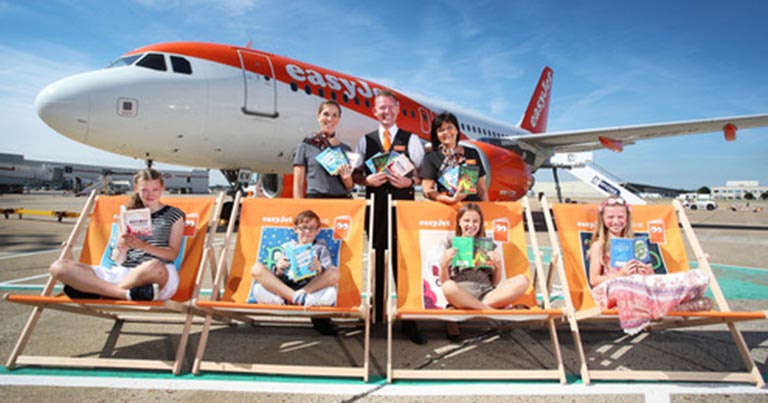 easyJet has launched onboard libraries to help improve the flying experience for younger travellers and to help promote reading for pleasure among children.
The low-cost carrier has teamed up with Puffin Classics and children's author Dame Jaqueline Wilson on the "Flybrary" campaign, which will give children the chance to sample some well-known books over the summer.
In total, 7,000 copies of children's classics including Peter Pan, Alice's Adventures in Wonderland, The Wizard of Oz and The Railway Children will be made available. On selected flights, a book will be placed in the seatback pocket of each middle seat. Children will be encouraged to start reading the book onboard and then download free samples of other classic when they land.
easyJet CEO Carolyn McCall said: "The launch of our summer kids book club is another initiative designed to make flying with us more fun and help to get kids hooked on a book at the start of the holiday season at the same time.
"Our in-flight lending library means young passengers can pick up a brilliant book during their flight and then return it to the seat pocket at the end of the flight for the next customer to enjoy onboard. We think it will be popular with parents and children alike."
The "Flybrary" initiative follows research by easyJet, which polled 2,000 British parents with children aged between eight and 12. This research revealed that 83% of parents say children are reading less in comparison to when they were younger.