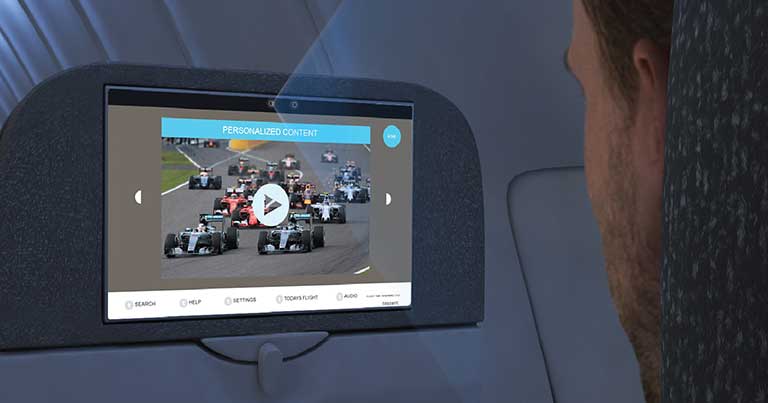 Panasonic Avionics Corporation and Tascent have announced their intent to enter into a strategic partnership to bring biometric passenger identification to every stage of the passenger journey – including onboard aircraft.
The companies will combine Tascent's biometric identity devices, software and services with Panasonic Avionics's in-flight entertainment and communications systems to provide streamlined, easy-to-use identity recognition before departure, during flight, and upon arrival.
The partnership has been forged to support industry trends toward smart airports and the connected passenger journey, while bringing innovations such as seatback immigration, streamlined personalisation and in-flight biometric payment within reach.
Chris Lundquist, Vice President Corporate Strategic Initiatives at Panasonic Avionics Corporation, said: "Our partnership with Tascent is yet another example of our vision for the connected aircraft and its benefits becoming a reality for the commercial aviation community. With this agreement, Panasonic and Tascent will create unique offerings that use biometrics to personalise the in-flight experience and beyond."
Alastair Partington, founder and co-CEO of Tascent, added: "We are excited to combine our specialist knowledge of biometrics with Panasonic Avionics' outstanding track-record of air travel innovation. Tomorrow's air travellers will be best served by an aviation industry that adopts biometrics technologies in an intelligent, personal and thoughtful way. Tascent and Panasonic share a joint vision of an exciting future in which biometrics technologies improve the air traveller experience for all."