Here at Future Travel Experience we are passionate about innovation so at Aircraft Interiors Expo 2018 in Hamburg we were on the lookout for products and concepts that offer something a little bit different and can help airlines differentiate their inflight products. Here we round up a handful of the solutions that caught our eye during the show.
Airbus and Zodiac's swappable modules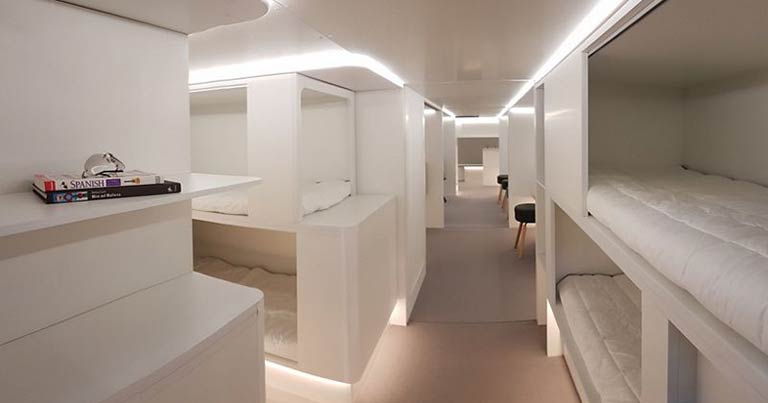 During the AIX show, Airbus and Zodiac Aerospace announced that they have entered into a partnership to develop and market lower-deck modules, which would fit inside the aircraft's cargo compartments and include passenger sleeping berths. The modules will allow airlines to differentiate their onboard experiences thanks to their interchangability. In fact, the new passenger modules will be easily interchangeable with regular cargo containers during a typical turnaround if required. Also, the aircraft's cargo floor and cargo loading system will not be affected at all, as the passenger module will sit directly on it.
Geoff Pinner, Head of Airbus Cabin & Cargo Programme, said: "We have already received very positive feedback from several airlines on our first mock-ups." Airlines will initially be able to choose from a catalogue of certified solutions by 2020 on A330 for retrofit and line-fit markets. Offerability of sleeper compartments on the A350 XWB airliner is also being studied.
The Airbus/Zodiac Aerospace announcement came just a few months after FTE reported on how the A³ by Airbus Transpose team was bringing modular aircraft cabins closer to reality.
Panasonic creating retail stores in the sky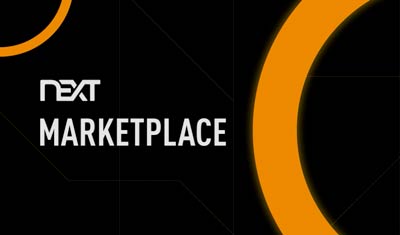 Panasonic Avionics unveiled the NEXT Marketplace – a new retail platform for customers of its NEXT and eX3 systems – and announced the formation of a strategic alliance with gategroup. NEXT Marketplace provides a complete end-to-end digital retail solution that incorporates an easy and flexible set of shopping channels for passengers, through both seatback screens and mobile devices. NEXT Marketplace also provides airlines with tools for the creation of dynamic retail offerings and inventory management that can be tailored to a variety of retail models and promotional scenarios.
David Bartlett, CTO of Panasonic Avionics, highlighted the "vast, untapped opportunity for inflight retail and revenue generation, that will be enabled by our NEXT Marketplace solution". He added: "Backed by our new NEXT Cloud architecture, and in association with our strategic launch partner gategroup, NEXT Marketplace will set a new standard for dynamic, easy-to-use, and easy-to-manage, inflight shopping and sales."
NEXT Marketplace will allow airlines to tap into predictive analytics to deliver efficiencies and tailor their onboard offer based on demand. Meanwhile, gategroup revealed how it is working with predictive analytics technology provider Black Swan to provide more personalisation opportunities to airlines and their passengers.
Thanks to these partnerships, airlines will be able to tap into a platform that will allow travellers to browse and purchase movies, music, food, travel, duty free and Wi-Fi packages. Carriers will be able to cater to passenger product preferences on current, connecting, and future flights and share in expanded and fresh revenue opportunities by making accurate retail predictions for travellers across multiple channels.
Speaking to FTE, Panasonic's Jon Norris explained that the NEXT Marketplace will empower airlines to better understand their customers and their preferences. As well as being able to better predict passenger demand for inflight products and services, it will also help to optimise onboard inventories and reduce unnecessary wastage.
Find out more about FTE Ancillary 2018 – helping airlines and their partners generate new digital revenue opportunities at every step of the journey – 6-8 June, Dublin
Limitless libraries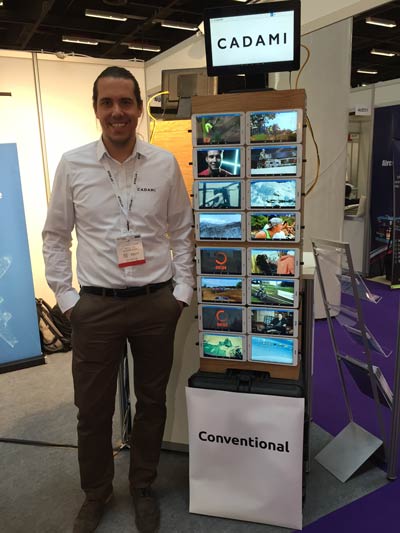 Seemingly limitless content libraries like those offered by Netflix and Amazon Prime are the stuff of dreams for many airlines. However, Munich-based Cadami explained to FTE how its software update, which enables "coded caching", allows airlines to provide a much larger library of video content without having to update their hardware.
Thomas Kuehn, the company's CFO, CSO & Co-founder (pictured), explained to FTE that when there is heavy demand for content, Cadami uses that cached content, combined with intelligent data transmission from the server, to minimise network usage. The technology performs thousands of transmissions and calculations per second, which provides huge bandwidth savings – anywhere from 50% to 80%.
All of this means that an airline can use its existing hardware to make significantly more video content available to every passenger without losing any quality. The system also supports HD and 4K content. According to Kuehn, Cadami's software will be flying with dozens of airlines later this year.
Glasses-free 3D IFE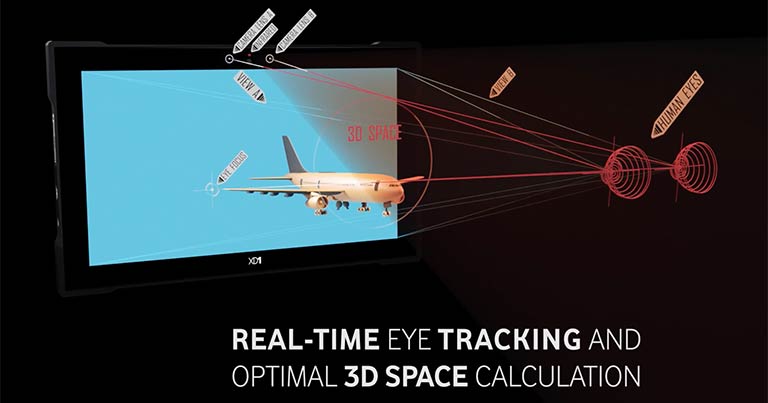 "The future of IFE" is a term we often hear and while some companies continue to invest in wireless, portable, virtual and augmented reality solutions to provide an alternative to embedded systems, United Screens is making a case for glasses-free 3D inflight entertainment. The company already has a strong presence in the advertising world and is now actively exploring how the technology can play a role inflight.
Harald Roth, COO at United Screens, told FTE that opportunities are afoot on board business jets, but the company is also keen to tap into the commercial air travel market. United Screens is preparing to launch the XD1 tablet, which features real-time eye tracking and optimal 3D space calculation technology, and supports both 2D and glasses-free 3D content. "The technology is ready," Roth stated. Now it's a case of waiting to see if airlines are tempted to take the plunge on a new form of IFE.
Next generation seat maps
Selecting a seat during the check-in process is often more difficult than it needs to be, especially when you can't visualise what the cabin or a specific seat might look like. In Hamburg, FTE found a solution to this problem. 3D SeatMap VR is a visualisation engine that provides passengers with a detailed, 360-degree, first person view from the exact position chosen on a seat map. This gives passengers a much clearer idea of their seat, the space they will have on board, its exact location in the cabin, and their surroundings. Diego Cachero Rodríguez, CEO, and Joaquín Alviz Martín, COO, told FTE that 3D SeatMap VR will be going live with a major airline imminently.
Seats with sensors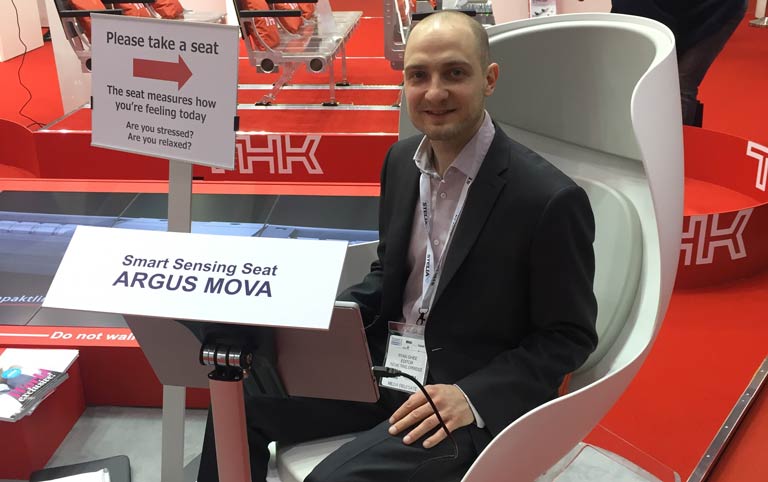 As well as a multi-lingual robot that was displaying its ability to guide people through an onboard safety briefing, the THK booth played host to the Argus Mova smart sensing seat, which can measure the user's respiration, heart rate, stress levels and fatigue levels using integrated high-sensitivity sensors, as FTE Editor Ryan Ghee (pictured) tried out.
While it is a concept for the time being, if an airline was to adopt the Argus Mova, it would enable them to react to passenger needs (such as being too warm or anxious) before the passenger even has to ask for assistance. In an era of increasing personalisation, perhaps this is a small insight into the future inflight experience (at least in premium cabins).
Bringing transparency to inflight connectivity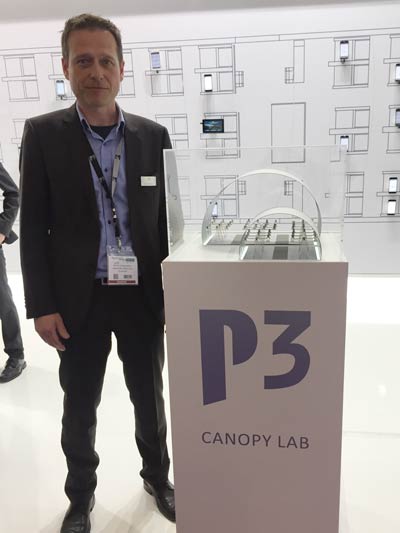 With so many inflight connectivity solutions in the marketplace, and almost as many bold claims being thrown around by suppliers in this space, it can be difficult to know which product offers the most value to any individual airline. Peter Seidenberg, Managing Director at P3 communications (pictured), revealed to FTE how P3 has developed a methodology and a set of services to help airlines optimise inflight connectivity.
P3 can help airlines identify which connectivity best suits their needs or can help them optimise their onboard connectivity once they have selected their provider and product. "If they do it well, airlines come to us as early as possible in the process," he said. However, it doesn't always work like this and airlines often approach P3 once they have committed to a connectivity product.
By focusing on system testing and performance, benchmarking and predictive RF simulation with respect to cabin configurations, general cabin furnishing and its material properties, P3 can advise customers throughout all phases of connectivity projects. After being given an early configuration and layout, they can model the wireless cabin and the potential risk of interference, well ahead of aircraft delivery. "We want to bring transparency to the inflight connectivity market," Seidenberg stated.
And finally… standing seats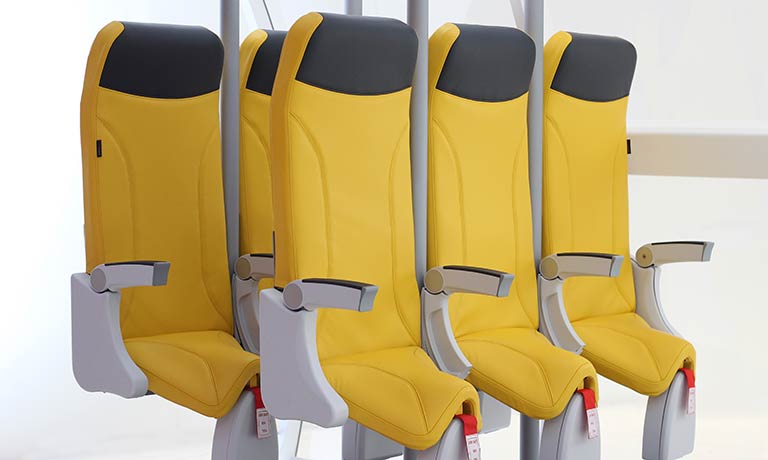 While those seven products, services and concepts have the potential to improve the passenger experience at 35,000 feet, not everything unveiled at AIX in Hamburg was a positive from a passenger viewpoint. For instance, Aviointeriors introduced the Skyrider 2.0 aircraft seat, a saddle seat that has been designed to further increase density in economy class cabins. An updated version of the Skyrider seat, which was launched back in 2010 (the same year that Ryanair CEO Michael O'Leary first offered his support to the idea of introducing "standing seats"), its main feature is an almost upright seated position. According to Aviointeriors, the design of this seat enables airlines to increase passenger capacity by 20%. Also, the company says Skyrider 2.0 weighs 50% less than standard economy class seats and the reduced number of components enable minimum maintenance costs. For airlines – especially low-cost carriers – the financial benefits may appeal but surely the line has to be drawn somewhere to protect even the lowest fare paying passengers from increasing densification and decreasing comfort in aircraft cabins.