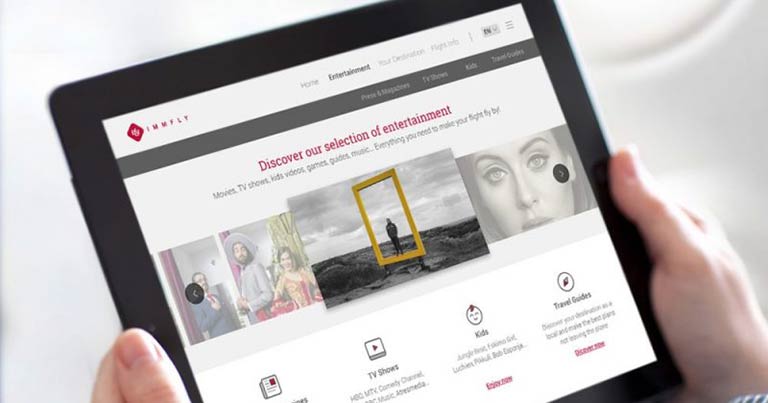 Pegasus Airlines has partnered with Immfly to bring a variety of onboard digital services, including inflight entertainment (IFE), to its 76-strong aircraft fleet.
Pegasus Airlines Chief Commercial Officer Guliz Ozturk said: "We are excited to be launching state-of-the-art inflight entertainment across our fleet in partnership with Immfly, adding another dimension to our guests' travel experience.
"This is a significant step in our strategy to offer more choice, digitalise and improve every aspect of our guests' journey, as our guests will now be able to enjoy onboard content such as films, TV, music, games and media through their own personal devices."
Thanks to the partnership, Immfly's digital services will soon be flying for the first time from Turkey to Russia and the Caucasus, the Middle East, North Africa and Asia.
Using their personal electronic devices, passengers onboard can connect to the Immfly network and access a variety of content. Pegasus Airlines, which carried more than 27 million passengers in 2017, will offer content from the likes of Twentieth Century Fox, National Geographic, Euronews, Financial Times, Bloomberg and BBC, as well as from local Turkish companies.
Pegasus' passengers will also be able to view DRM (digital rights management) protected content via web browsers, removing the need for them to download an app to access protected content.
Immfly, which also works with the likes of easyJet and Iberia Express, will exhibit and participate in the Connectivity & IFE Business Case Summit at FTE Europe 2018, 6-8 June, Dublin.