SAS Scandinavian Airlines recently launched its new high-speed inflight Wi-Fi product for short-haul passengers. FTE discussed the airline's new onboard offering with Gunilla Ait El Mekki, Entertainment & Connectivity Manager, Onboard Product & Services, Commercial, SAS, who will be speaking in the Connectivity & IFE Business Case Summit taking place at FTE Europe & Ancillary in Dublin between 6-8 June.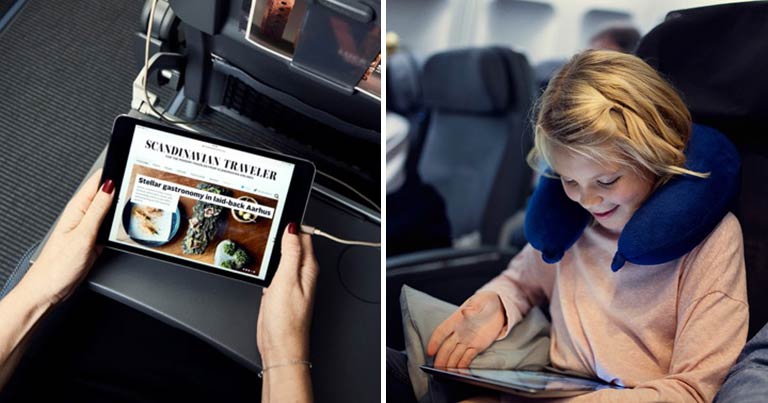 "SAS was one of the pioneers of onboard Wi-Fi when it introduced Connection by Boeing (CBB) on the long-haul fleet in 2004," explains Ait El Mekki. "We started installations of the Panasonic Aero GCS system on a small part of the short-haul fleet (10 narrow-bodies) in 2011 and also introduced this Wi-Fi solution on the long-haul fleet (15 wide-bodies) in 2015.
"SAS launched its new high-speed inflight Wi-Fi solution on 15 May and this has been installed on 28 aircraft so far," says Ait El Mekki. The airline's new internet connectivity service is provided by Viasat. It is free for EuroBonus Gold and Diamond members and those travelling in SAS Plus. Other passengers can buy Wi-Fi onboard short-haul flights for a small fee. "Installations will be focused on the core short-haul fleet, excluding wet-leased aircraft, or those being phased-out," explains Ait El Mekki.
"The difference between the new Viasat Wi-Fi product and the one offered on our long-haul fleet is of course the speed of the system, plus the portal solution," says Ait El Mekki.
"We want people to make full use of their time onboard without the need to change their behaviour because they are on an aircraft," continues Ait El Mekki. "The new Viasat Wi-Fi system means SAS passengers can check their cloud, catch up on social media, surf and stream all the way. SAS Wi-Fi is activated as soon as the aircraft leaves the gate or at take-off at the latest, depending on local regulations, and it is deactivated when the aircraft lands. We will continue to further develop offers and services, this is just a beginning."
High-speed Wi-Fi a must for SAS digital transformation
Ait El Mekki acknowledges that there are challenges to overcome when implementing a new onboard connectivity solution but highlights how these can be overcome and how they are far outweighed by the potential gains. "We view the installation of high-speed Wi-Fi as an enormous opportunity for our airline. The challenges are mainly on the operational side when you take aircraft out of service for installation. If you have solid planning, you can be flexible if ad-hoc changes occur. We know that this is all about team work and getting everyone engaged in a product that will benefit our passengers and strengthen our position in the market.
"High-speed onboard Wi-Fi is a must for SAS' digital transformation," continues Ait El Mekki. "It enables us to support our customers throughout the entire journey and improve our efficiency by providing a real-time operating platform. We can deliver digital services much faster and offer consistency in the customer journey. We are eager to see what feedback we will receive and if passengers will request new services and features that we are yet to think of."
Gunilla Ait El Mekki, Entertainment & Connectivity Manager, Onboard Product & Services, Commercial, SAS, will speak in the FTE/APEX Connectivity & IFE Business Case Summit at FTE Europe 6-8 June. Airlines can register for free until 1st June 2018. Find out more >>