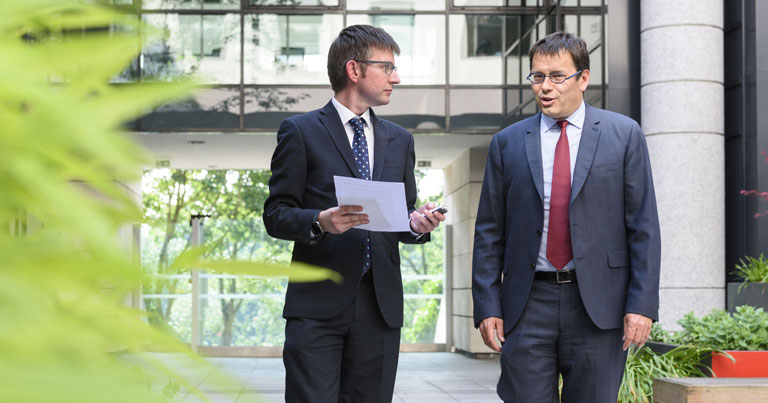 Airport ownership across Europe has undergone a transformation in recent years. Over 50% of Europe's airports now have private shareholders – more than double what it was in 2010.
VINCI Airports is among the most dynamic players in the market and is pursuing the ambitious expansion of its concession portfolio. Today, it has a network of 36 airports in seven countries, with 12 airports in France and 10 in Portugal, including in major cities such as Lyon and Lisbon. By the end of the year, that will have grown to 45 airports in 12 countries, handling nearly 200 million passengers. "Our growth strategy has been very successful so far, allowing us to create real momentum," says Nicolas Notebaert, CEO of VINCI Concessions and President of VINCI Airports.
"Our promise is to unlock the full potential of airports entrusted to us. More for grantors, regions/territories, retail industry, airlines and passengers." And as one of the largest airport operators in the world, VINCI Airports has developed the unique know-how and expertise needed to do so.
Notebaert thinks it is important to recognise the permanent value that investment in airports brings to communities. "Airports not only facilitate the fast movement of people and goods, and thereby foster trade and commerce, but also support job creation and serve as a catalyst for local investment. And, since airports are the first and last thing a traveller sees of a city or region, they are a vitally important showcase of specialties and heritage." Rising to this theme, Notebaert asserts: "The first, and strongest, community benefit is to expand transportation capacity at the right time in a region's development. Our investment approach is 'just in time and fit for purpose'."
He adds: "We believe airports should provide a true experiential journey that revives the exciting spirit of air travel. Our non-aeronautical team understands that the best driver of commercial revenues is the creation of a passenger experience that is efficient, but also presents a truly unique commercial offer."
Throughout the lifecycle of its airports, VINCI has embarked on a voluntary approach to improving the quality of service that allows it to both optimise the infrastructure and improve the passenger experience. "Our commitment is to offer the highest standards of operational efficiency in all our airports, whatever their size is, from Kansai International and its 28 million passengers per year, to Saint-Nazaire and its 22,000 passengers per year. We are constantly developing new facilities, new services and new processes."
Notebaert highlights the need to provide more fluidity across the entire customer journey, availability of equipment, better reception, increased security and impeccable cleanliness as main drivers towards reaching efficiency in airport management. And, of course, meeting the passenger's needs and expectations by providing more comfort and an optimised commercial offer is crucial. "Extra-aeronautical activities account for between 30 to 50% of all revenues in an airport. When VINCI Airport's vision of harmonising operations, commerce and passenger experience is applied, commercial revenues tend to rise substantially," he comments.
VINCI is also developing a distinct 'sense of place'. In Madeira, the passenger journey has been revamped to focus on the magnificent views of the coastline surrounding the airport; phase one of a €35 million expansion project.
"The new airport environment has generated a significant commercial benefit, with average spend-per-passenger increasing by 45% over the past 18 months," says Notebaert. "In Faro, we enhanced check-in and security capacity to give passengers the opportunity to enjoy a revamped commercial offer. The commercial zone has been completely redesigned, with customised offers for Schengen and non-Schengen passengers. Processing times have been reduced and security capacity more than doubled."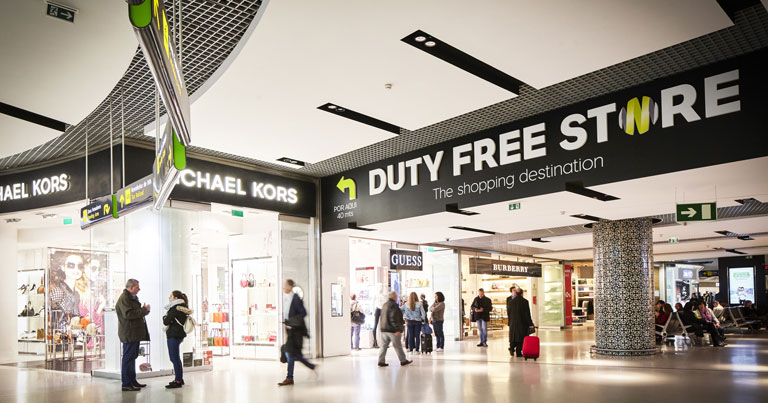 A digital state of mind
Notebaert speaks eloquently about VINCI's progressive approach to new technologies. "We are always projecting ourselves towards the future, and always thinking about what makes our airports unique in tomorrow's digital world."
Indeed, it is in the enhancement of passenger experience that knowledge exchange between VINCI's network of airports really comes to the fore. The VINCI digital vision – 'Think Differently' – is very much a state of mind, and is based on internal collaboration between VINCI's 36 airports, and cooperation with its partners (airlines, retailers, startups, etc).
"When we identify, at one of our airports, innovative initiatives in terms of passenger experience or operational efficiency, we strive to deploy them across the entire network," Notebaert explains. "We also work in conjunction with a number of external partners, including startups, on setting up new services. Of course, simplifying the passenger journey is front and centre of these efforts, with unlimited free Wi-Fi across the network of airports being the starting point."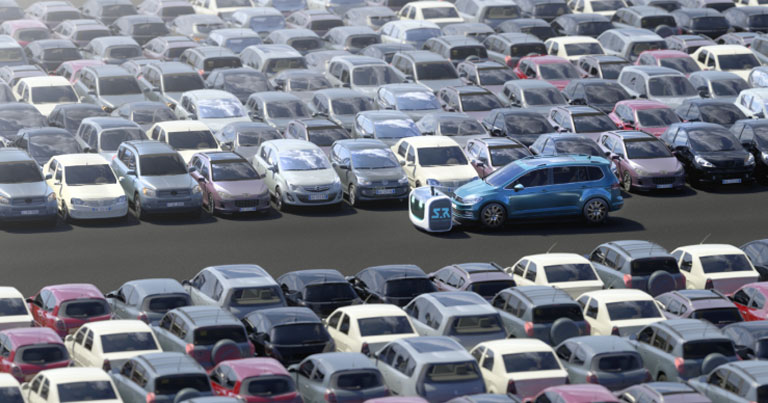 Ongoing projects include the extended roll-out of self-service bag drop kiosks, which began in Nantes; robotic valet parking at Lyon-Saint Exupéry; a virtual queuing system, which has been tested in Lisbon; intensive use of biometrics; and a baggage delivery and pick-up option.
Notebaert says VINCI encourages a "test and learn" attitude. "We can claim to have 36 airport innovation labs. Our strength lies in being able to identify an innovative idea and spread it quickly throughout our network, with real implementation before our competitors."
VINCI Airports has experienced strong organic growth across its network, and plans to expand its global operator model to more new markets.
"Our plan is to continue exploring possibilities for external growth and bid on projects where we can create long-term value for regions and stakeholders alike," Notebaert says. "We know we can go a lot further and invest in more and more countries that make sense for our business model, and where we can create real value."