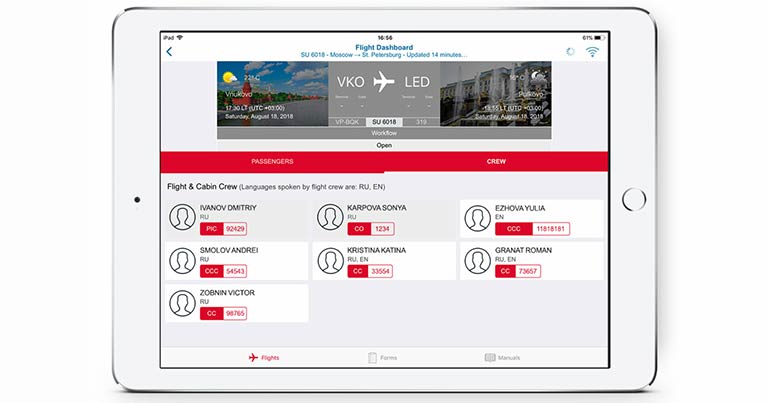 Russian carrier Rossiya Airlines has equipped its flight attendants with tablet devices to ensure they have easy access to all relevant flight information.
Rossiya Airlines has worked closely with SITA and SITAONAIR to deliver its tailored CrewTab solution. Designed to optimise cabin crew work processes and activity, the device has been fully integrated with Rossiya Airlines' information systems, enabling 450 crew members to access all necessary flight information inflight via their iPad 4th Gen tablet devices.
This solution enables the airline to digitise workflows, streamline reporting, eliminate operational duplication and provide a complete flight information picture, quickly and efficiently.
It can also help to streamline the interaction between the airline's internal organisational units, supporting a more efficient document flow system, enhancing staff processes and reducing costs.
By digitising, and further standardising, cabin crews' data processes, the solution also supports Rossiya with improved business analysis and optimisation, opening up new opportunities to improve operational performance.