The Future Travel Experience team was at APEX EXPO in Boston this week, where a number of wireless inflight entertainment (IFE) providers made significant announcements. Here we round-up a selection of the latest products, upgrades and collaborations.
Bluebox offers airline customers free upgrade to accessible IFE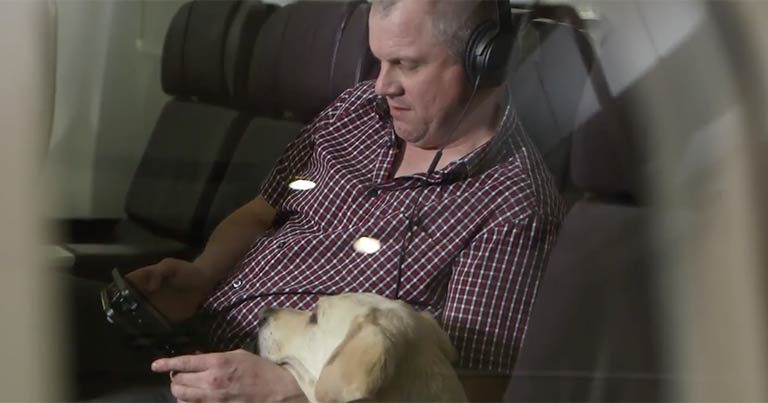 Bluebox Aviation Systems announced that all existing and new customers of Bluebox's iPad-based IFE platforms will be able to benefit from the company's development of Bluebox aIFE, an app for visually impaired passengers, which was recently recognised in the
FTE Global Awards
. For all Bluebox iPad devices currently in service, Bluebox offers to provide the upgrade free of charge, in line with device update cycles. The combined build platform will also be offered to any new customers of iPad-based IFE deployments at no extra cost. The combined build enables cabin crew to switch between the standard IFE mode (Bluebox Ai or Bluebox Hybrid, a Wi-Fi enabled version of Bluebox Ai) and accessibility mode (Bluebox aIFE) depending on a passenger's needs.
"Since launching
Bluebox aIFE with Virgin Atlantic
, we developed a way of combining the standard and accessible versions on the same device," explained Kevin Clark, CEO of Bluebox. "Recognising how simple it is to update Virgin Atlantic's iPads, we thought we would just extend the same capability to all of our customers. Having worked with a group of visually impaired people in the system's development, and hearing the feedback from Virgin Atlantic passengers about what it means to be able to use the system, we felt it was the right thing to do, and could be our contribution to directly improving the passenger experience of visually impaired passengers around the world."
Immfly extends the scope of its digital services and entertainment platform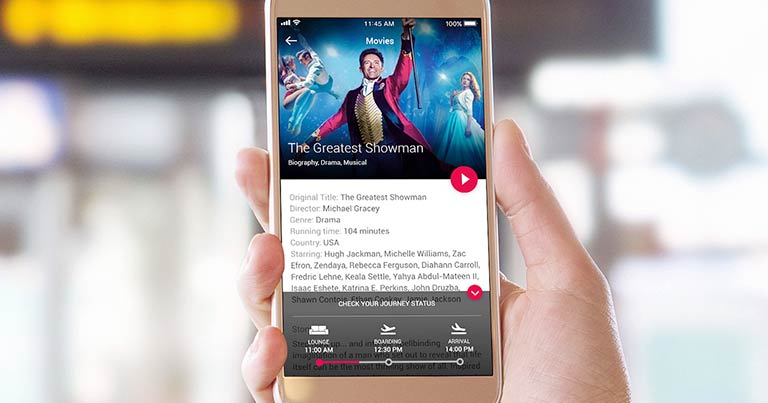 Immfly's airline customers can now offer passengers access to content and other digital services while they are at the airport waiting for their flight. The Immfly platform, which up until now has only been available in-flight, can now be accessed in airport lounges and boarding gates thanks to the launch of Immfly Lounge.
Immfly Lounge enables "an extension of the digital experience with the passenger". The company says it will help to improve the passenger's perception of the digital services provided by the airline during the day of travel, which will in turn boost NPS; provide a more seamless experience; enable more data collection; promote a higher level of engagement; and create new ancillary revenue opportunities (e.g. advertising, booking destination activities, seat upgrades, pre-order onboard F&B and loyalty programme engagement).
Jimmy von Korff Martinez, Co-Founder of Immfly, said: "Combining the inflight entertainment platform with the in-airport platform that offers the same entertainment content will allow customers to browse and select content before the flight for watching it later. In the same way, it will allow them to start watching a movie while waiting to board and continue watching the same movie inflight, or to book or buy an activity for their final destination, which means passengers will benefit from a seamless experience and content consumption before and during the flight."
In addition, Immfly launched Immfly ACTIVE, a self-access portal that has been created to empower airlines with data relating to passengers' usage and the platform's performance. It provides airlines with detailed monitoring and management tools, including Dashboard, Aircraft Health, Survey Management, Content Management and AdSERVER.
AirFi brings the world's biggest dance events to inflight entertainment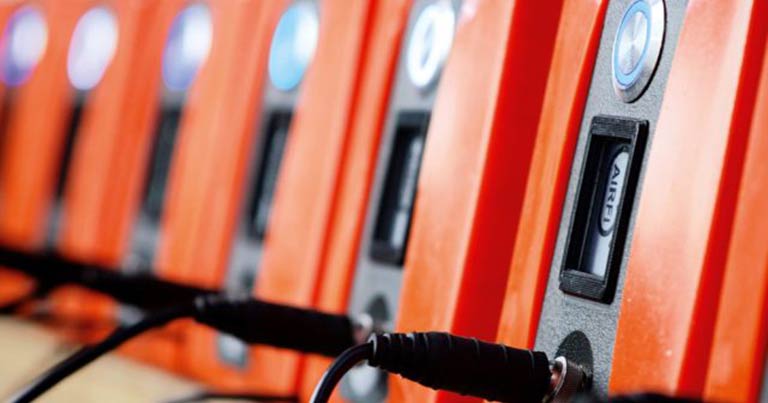 AirFi announced that it has secured global distribution rights to the world's biggest dance events. DANCE 24 will offer hundreds of hours of dance music content featuring event live streams, set recordings, documentaries, DJ interviews, trailers, after-movies and more. DANCE 24 will launch across the AirFi Wireless IFE client portfolio this fall.
AirFi, which will be showcasing its IFE solutions at the free-to-attend FTE Asia EXPO (13-14 November, Singapore) has secured global distribution rights for the travel industry – from airlines to hotels – to stream the world's biggest dance events and festivals to out of home travellers. Festivals like Ultra, Mysteryland, Awakenings and Creamfields will feature on the platform.
"We are hugely excited to have the exclusive rights for the travel industry to bring these mega dance music events to the world's travellers," said Martin Cunnison, AirFi's CCO & self-proclaimed "Raver-in-Residence". "DANCE 24 offers live-streaming and set recordings of the biggest events each year, plus hundreds of hours of content video and audio packages from bite-size to full-length. At the same time, we've removed all the uncertainty of music streaming licenses as DANCE 24 is 100% rights cleared."
Inflight Dublin and IdeaNova announce collaboration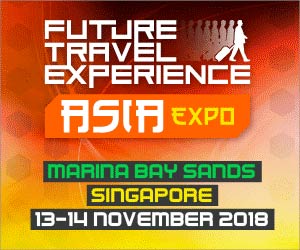 IFE provider Inflight Dublin announced a strategic collaboration with IdeaNova, a provider of IFE solutions and Digital Rights Management (DRM). The partnership utilises IdeaNova's technology range including the INPLAY product line for the provision of content streaming solutions for the wireless IFE Everhub. The partnership taps into IdeaNova's advanced DRM technology and Inflight Dublin's extensive experience in content procurement and management.
"We are excited about this partnership with Inflight Dublin as our technology combined with Inflight Dublin content and Everhub capabilities brings a new level of satisfaction to airline travellers. Here at IdeaNova we continue to innovate, and through our partnership with Inflight Dublin, we bring this innovation to passengers' fingertips and provide additional revenue opportunities to airlines," said Juraj Siska, IdeaNova CEO.
John White, Inflight Dublin's CEO, added. "As one of the leading IFE companies, we understand the value and need for creative, cutting-edge technology solutions and this partnership supports Inflight Dublin's growth strategy. We look forward to the bright wireless future."
Visitors to Future Travel Experience Asia EXPO 2018 (13-14 November, Singapore) will be able to demo the latest inflight entertainment (IFE) and connectivity solutions in the free-to-attend exhibition. Register for your FREE pass today >>