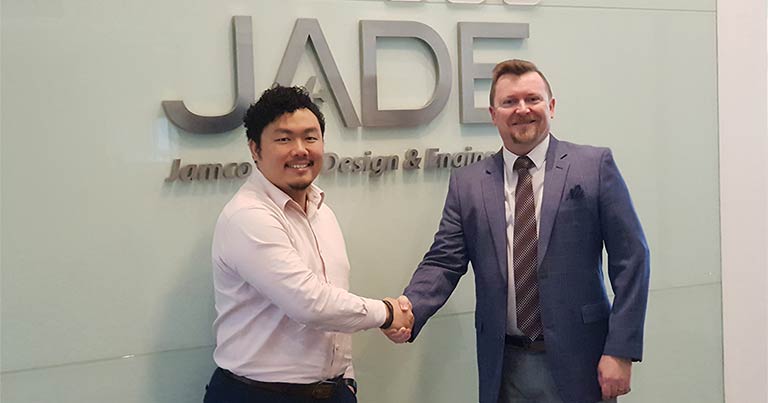 digEcor and Jamco Aero Design and Engineering (JADE) have announced a partnership to help drive more efficient retrofits for customers.
JADE's structural, electrical and systems engineering design expertise will play a major role in retrofitting aircraft with digEcor's Cabin Technology products in the Asia Pacific region.
digEcor Chief Executive, David Withers, said that he was pleased to have modification expert JADE on board as a key partner. "JADE is a strong player in the Asia Pacific region and has years of Airbus and Boeing aircraft cabin modification and engineering services experience," he commented.
"Our first project together will see us retrofitting a B777 aircraft with digEcor's Passenger Services Solution. The modular and integrated solution is not only cost effective for the airline, but ergonomic and easy to use for passengers."
JADE General Manager, Desmond Ong, said that he looks forward to building the relationship and evolving the APAC Cabin Configuration Program with digEcor.