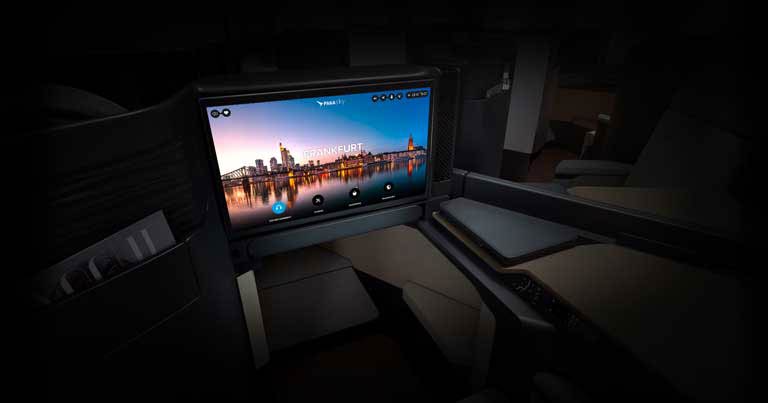 Panasonic has named Raleigh & Drake as its exclusive discovery platform partner. In its continued effort to further drive meaningful engagement with customers, Panasonic Avionics Corporation has incorporated Raleigh & Drake's personalised and mission-driven platform into its technologies, which will soon be deployed in-flight.
By integrating Raleigh & Drake's platform into Panasonic's NEXT in-flight entertainment platform, airline passengers will be able to book personalised experiences such as tours and activities while flying to a destination. A percentage of each booking fee goes to support local entrepreneurs via Kiva.org.
Julie Lichty, Head of Digital Services and Solutions for Panasonic Avionics, said: "Our new NEXT in-flight entertainment platform is designed to be able to build bespoke solutions for our airlines and their passengers. By partnering with Raleigh & Drake, we are able to curate compelling destination experiences for our customers and their passengers."
With this partnership, Panasonic aims to target millennials, who are considered to be a key demographic when it comes to spending. Passengers will be provided with curated recommendations from experts and locals who are part of the cultural vibrancy of a city, in hopes of helping them discover the heart of each destination.
By unveiling its mobile-first solution into apps, websites and in-flight entertainment systems, the platform seeks to boost the booking industry's nominal 20% revenue currently earned via mobile booking technologies.
Driven by curated content, Raleigh & Drake will aggregate thousands of recommendations from the individuals and brands customers trust most, and in turn, heighten the experience for travellers.
Patrick Sarkissian, CEO and Co-founder of Raleigh & Drake, said: "Raleigh & Drake is the only mission-driven platform that offers quality experiences around the world to a variety of travellers. Our focus is on emotionally connecting with the traveller via personalisation, rich content, and our mission to merge travel with social impact."