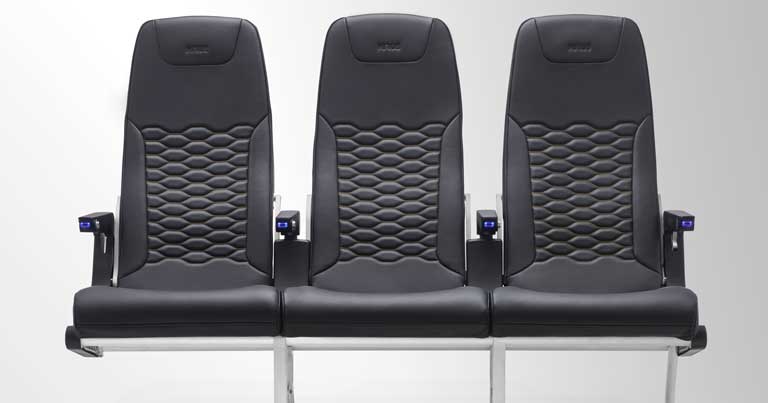 TUI Group has selected Mirus Aircraft Seating's Hawk seats as part of the group's multi-million pound upgrade of its Boeing 767 fleet. The project will see the Hawk seats retrofitted to a number of aircraft operated by TUI Group in the UK, Belgium and the Netherlands.
The seats have been tailored to TUI's exact specifications and are optimised for flights of up to 12 hours. According to Mirus, the Hawk seat embodies the TUI brand and ultimately delivers an "unrivalled level of passenger experience".
Geert Somers, Director of Engineering and Maintenance, TUI Aviation, said: "Working together with Mirus we are ensuring that our Boeing 767s will fly with a state-of-the-art interior and bring our guests comfortably to sunshine destinations across Asia or the Americas."
David Spalding, Sales Manager, Mirus, added: "We are delighted Mirus Aircraft Seating has been given the opportunity to refine a seat guided by the vast experience of TUI's team and in keeping with our mission of going further."
As FTE reported last year, AirAsia was the launch customer for the Mirus Hawk seat.