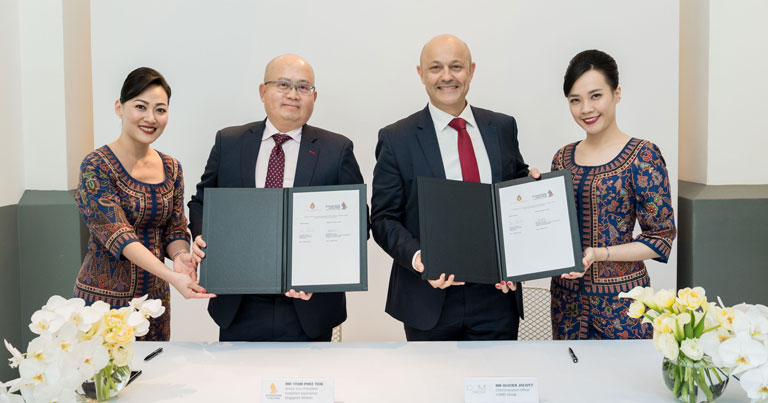 Singapore Airlines (SIA) and Singapore-based wellness brand COMO Shambhala, which forms part of the COMO Group, have signed a Memorandum of Understanding on a wide-ranging partnership aimed at enhancing the customer experience for travellers.
The initial phase of the partnership will see wellness cuisine by COMO Shambhala introduced on selected Singapore Airlines flights departing Singapore in the second half of this year.
Using seasonal and sustainable ingredients each with nutritious benefits, this style of cooking aims to inspire the palate with memorable and delicious flavours, marrying healthy eating with pleasurable gastronomy.
The inclusion of co-developed wellness dishes will progressively be made available in SIA's Book the Cook dining experience. In addition, a new wellness menu featuring specially curated dishes will be introduced.
According to the airline, future collaborations may also extend to on-board amenities, as well as in-flight entertainment content relating to wellness, among others.
"SIA is fully committed to the continuous enhancement of our customer experience," said Singapore Airlines Senior Vice President Customer Experience Yeoh Phee Teik. "We are proud to be announcing this partnership as it reaffirms our dedication to the holistic wellbeing of our customers."
Olivier Jolivet, CEO of the COMO Group, added: "It's an exciting moment for the COMO Group, as this collaboration marks the coming together of the world's most awarded airline and COMO's passion for holistic wellness and nutritious cuisine that has been at the heart of our brand offering since the beginning of COMO Shambhala and COMO Hotels and Resorts."