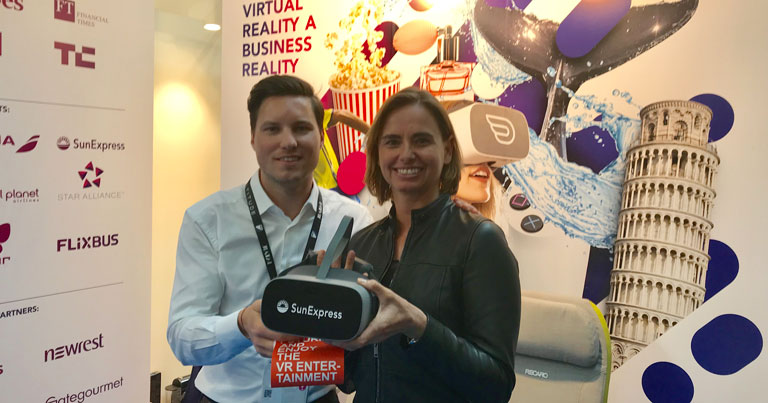 Inflight VR has announced that SunExpress has become its latest airline customer. Inflight VR's entertainment content will be available on SunExpress' flights departing from Antalya from the end of May.
For a fee of €8 passengers will be able to enjoy a 360-degree private entertainment experience on board with content varying from blockbusters to destination clips and meditative relaxation videos.
"With the introduction of VR entertainment, we write the next chapter in our innovation story," said Peter Glade, Chief Commercial Officer at SunExpress. "Our collaboration with Inflight VR gives us a flexible, cost effective and logistically sound solution. We are proud to be offering our passengers this possibility on selected flights departing from Antalya."
SunExpress has a long-standing track record of driving innovation in the airline industry and working with startups. For instance, SunExpress became the first airline to offer its customers the option of booking flights by voice command via Amazon Alexa. The carrier has also recently launched a cooperation with food delivery startup Foodora to offer a unique choice of modern on-board menus on selected routes.
"We believe in the tremendous potential of VR to change the way passengers experience media, explore places and spaces, as well as in the added value and opportunities it creates for companies like SunExpress to interact with the customers in new ways and generate additional revenue streams," says Raphael Baumann, Chief Commercial Officer at Inflight VR.