The impact of the air transport industry on the environment is significant. There's no denying that airlines rely heavily on single-use plastics with more than 5 million tonnes of cabin waste created in a single year, according to IATA. However, recent initiatives, from tackling carbon emissions to reducing single-use plastic both on the ground and inflight, indicate that airlines and airports are united in their efforts to reduce their impact on the environment.
Here we highlight a few of the latest initiatives from Air New Zealand, SAS, Hi Fly, Dubai Airport, Etihad, Qantas and Singapore Airlines.
Air New Zealand commits to reducing single-use plastic waste inflight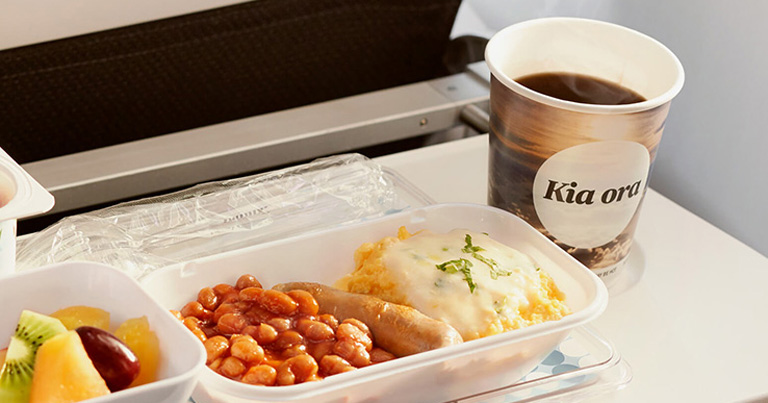 Air New Zealand has introduced a series of initiatives to reduce single-use plastic on its flights, and it has this year committed to removing nearly 55 million plastic items from its flights.
To mark Plastic Free July, the airline has removed individual plastic water bottles from its Business Premier and Premium Economy cabins, as well as from its Works Deluxe offering on Tasman and Pacific Island services. This initiative is expected to divert more than 460,000 bottles from landfill annually and reduce carbon emissions by more than 300,000 kilograms per year by reducing weight on the aircraft.
Individual plastic sauce packets are being removed from Business Premier cabins on mainland North America and Hong Kong services, and these will be eliminated entirely from the global network by the end of October. Customers will instead be served sauce in reusable dishes, which is expected to prevent around 200,000 plastic packets going to landfill each year.
The airline is also set to roll out coffee cups made from plants rather than plastic across its domestic and international networks from October, while plastic water cups will be transitioned to recyclable alternatives from September. The total number of cups being replaced by the end of the year is expected to reach 44.5 million.
Air New Zealand's Acting Head of Sustainability, Anna Palairet, says the airline is focused on reducing the amount of single-use plastic products it purchases at source, as the lack of composting infrastructure in New Zealand at present poses a challenge.
"Single-use plastic is a highly topical and visible issue for us and our customers, so we're really pleased to be able to share this progress to celebrate Plastic Free July. The lack of composting infrastructure available in New Zealand is a challenge so we have been focused on reducing the amount of single-use plastic products we purchase in the first place. It's great to see more and more customers are bringing their reusable drink bottles and keep cups on board, and we encourage people to do this – our cabin crew team is happy to fill these."
SAS ­ending duty free sales to reduce weight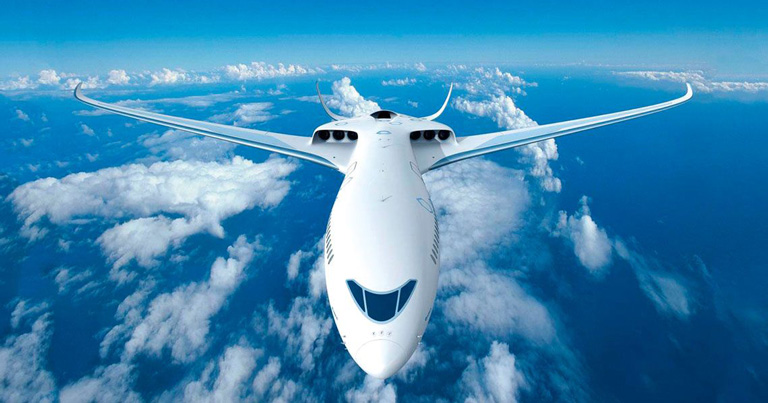 Just last month, SAS announced that from this autumn it will cease its duty free sales inflight. While the moves comes amid a backdrop of a shift towards inflight e-commerce, it will help to reduce the overall weight of the aircraft, which in turn will save fuel and cut emissions.
SAS's efforts to improve the sustainability of its operations are split into two areas and involve a series of initiatives in each area: improved fuel efficiency, alternative fuels and innovation, sustainable products and services. As part of these efforts, a number of changes will be introduced onboard SAS flights over the coming months in order to reduce the weight of its aircraft.
According to SAS, tax-free sales are a popular service onboard its flights, however, the airline has acknowledged a change in passengers' buying behaviour with sustainability becoming an important factor. The airline stated that it will develop solutions to offer passengers "more modern ways of buying and receiving goods in connection with their journey".
SAS' EVP Commercial Karl Sandlund, commented: "SAS is aiming to cut emissions by at least 25% by 2030. Every step on the way to sustainable travel is important. Every initiative to reduce weight and thereby cut fuel consumption helps."
Some of the sustainability initiatives currently being carried out by SAS include new, fuel-efficient aircraft with reduced emissions; weight reductions to existing aircraft to reduce fuel consumption; major initiatives to improve access to high-quality biofuel; and a partnership with Airbus to develop electric and hybrid aircraft. According to the airline, perhaps the biggest sustainability initiative that SAS is undertaking right now is the modernisation of its fleet with the fuel-efficient Airbus A320neo. SAS has ordered 80 A320neos and so far, 25 have been put into service.
The recently announced cooperation between SAS and Airbus to develop electric aircraft is an example of a larger long-term partnership. But while electric planes are being developed, SAS has stated its plans to use more biofuel and it is cooperating with energy suppliers, such as Preem, to accelerate the production of locally produced biofuel.
Hi Fly's world-first single-use plastic-free flights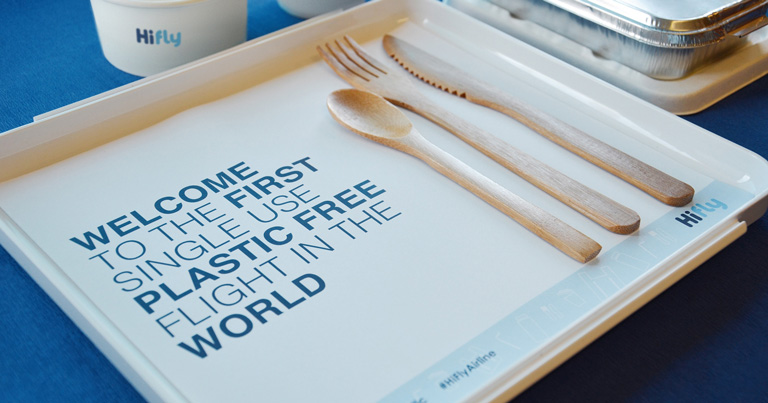 In January, Portuguese charter carrier Hi Fly claimed it had carried out the world's first single-use plastic-free flights. The airline replaced plastic cutlery with bamboo, while cups, spoons, salt and pepper shakers, packaging for bedding, dishes, individual butter pots, soft drink bottles and toothbrushes were switched with compostable alternatives crafted from recycled material on a series of full passenger test flights to and from Brazil.
The world's first single-use plastic-free flight took passengers on a trip from the carrier's base in Lisbon to Natal, Brazil, on an Airbus A340 and was followed by three further 100% single-use plastic-free test flights in addition to a series of 12 reduced plastic journeys between Lisbon and Porto to Fortaleza, Recife, Maceió and Salvador. The total weight of plastic saved across the whole trial of 16 flights was 1,500kg.
The eco-alternatives used were plant-based catering disposables made from renewable, lower carbon or recycled materials, that can be composted along with food waste, as well as paper, card, bamboo, chinaware, glass and stainless steel.
After the flights, excess food waste and packaging were collected and delivered to a licensed waste management operator where they were processed for energy production.
Hi Fly has vowed that its flights will be free of single-use plastic items by the end of this year. President Paulo Mirpuri commented: "Our target of being plastic-free by the end of the year seemed ambitious to many in our industry, but by believing in our project and working hard to make it happen, we can see that it is entirely achievable and our focus now will be to commit to our deadline."
Etihad Airways pledges to reduce single-use plastic usage by 80%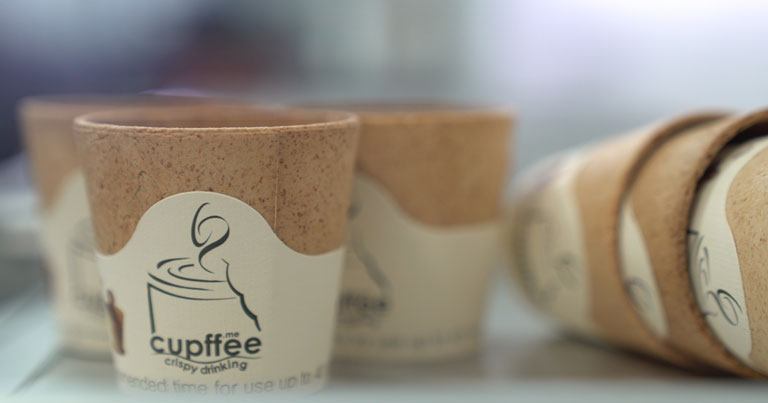 Elsewhere, Etihad Airways claimed to have become the first airline in the United Arab Emirates to operate a flight without any single-use plastics on board, in a bid to raise awareness of plastic pollution. The flight from Abu Dhabi to Brisbane landed on 22 April, which marked Earth Day 2019. Etihad identified that over 95% of single-use plastic products are used across its aircraft cabins. Once removed from the Earth Day flight, Etihad prevented over 50 kilograms of plastics from being landfilled.
Passengers on board enjoyed replacement products, provided by Etihad's current supplier of amenity products Buzz, including sustainable amenity kits, award-winning eco-thread blankets made out of recycled plastic bottles, tablet toothpaste and edible coffee cups, while children were treated to eco-plush toys.
Tony Douglas, Group Chief Executive Officer, Etihad Aviation Group, said: "There is a growing concern globally about the overuse of plastics which can take thousands of years to decompose. We discovered we could remove 27 million single-use plastic lids from our inflight service a year and, as a leading airline, it's our responsibility to act on this, to challenge industry standards and work with suppliers who provide lower impact alternatives."
The milestone flight is part of Etihad's ongoing commitment to the environment, to go beyond Earth Day celebrations, and pledge to reduce single-use plastic usage by 80% not just in-flight, but across the entire organisation by the end of 2022.
Dubai Airport teams up with Disney to raise awareness of recycling
Dubai International Airport has also joined the Plastic Free July movement, teaming up with Disney Middle East in a bid to raise awareness of recycling and the need to eliminate single-use plastics.
Throughout July, Toy Story 4 activity stations have been dotted around the four concourses of the airport. Passengers are shown how to transform recyclable materials into toys by making their own "Forky", named after the hero from Disney and Pixar's Toy Story 4.
"This summer we are making the topic of recycling fun for children and the young at heart with some of the much-loved characters from Toy Story 4, by inviting them to bring their single-use plastics to our craft stations and helping them turn it into their own toy," said Matt Horobin, Director of Brand Engagement at Dubai Airports. "Last month we announced our intention to eliminate single-use plastics from all customer areas of our two airports and this is an interesting way of bringing our younger customers on the journey with us by showing them how important it is to be mindful of what we consider trash."
According to the airport, further educational activations and initiatives will be supported over the coming months as Dubai Airports' food, beverage and retail outlets reduce and ultimately eliminate single-use plastics.
Qantas operates world's first zero waste flight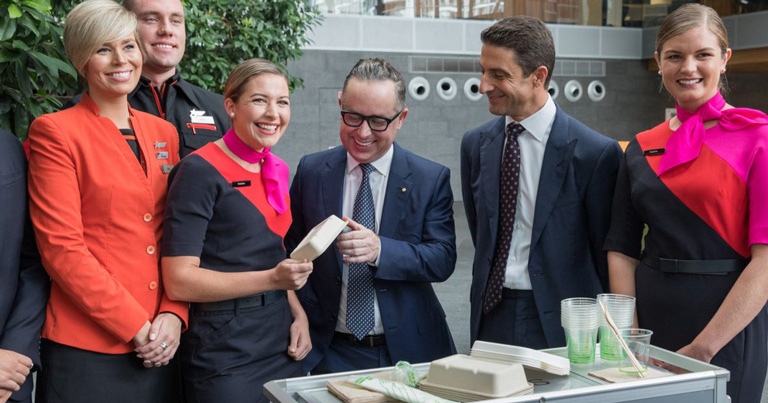 Earlier in the year, Qantas announced that it has operated the first-ever commercial flight to produce no landfill waste, marking the start of its plan to cut 100 million single-use plastics by end-2020 and eliminate 75% of the airline's waste by end-2021.
All inflight products on board Qantas' flight from Sydney to Adelaide on 8 May were disposed of via compost, reuse or recycling. Qantas Domestic CEO Andrew David said the trial flight was an important milestone for the national carrier's plan to slash waste.
About 1,000 single-use plastic items were substituted with sustainable alternatives or removed altogether from the flight, including individually-packaged servings of milk and Vegemite. Alternative products used during the flight included meal containers made from sugar cane and cutlery made from crop starch, all of which is fully compostable.
Customers were also encouraged to use digital boarding passes and electronic bag tags where possible, with staff on hand to make sure any paper passes and tags were disposed of sustainably.
In its effort to remove 100 million single-use plastic items every year by the end of 2020, Qantas and Jetstar will replace 45 million plastic cups, 30 million cutlery sets, 21 million coffee cups and 4 million headrest covers with sustainable alternatives.
However, airlines are legally required to dispose of some materials permanently, such as quarantined food from international flights and Qantas has stated that it will work with suppliers and government to reduce the volume of this waste.
SIA's plans to use AI and machine learning to better predict customer's consumption patterns
Singapore Airlines is also stepping up its inflight sustainability efforts by further reducing food wastage on board, cutting back on the use of plastics for inflight items and increasing the use of sustainable ingredients in inflight meals.
"We are proud to have embarked on a new era of greater sustainability, with an enhanced focus on environmentally responsible practices on board that will significantly reduce our carbon footprint and improve the sustainable travel experience of our customers," said SIA's Senior Vice President Customer Experience, Yeoh Phee Teik.
SIA currently employs customer surveys, data analytics and staff feedback, and works with its caterers to reduce food wastage after flights. The airline has also stated plans to automate data collection and further leverage technologies such as artificial intelligence and machine learning to better predict customers' consumption patterns and further reduce cabin food waste.
Challenges
The danger of single-use plastics and plastic pollution is a real issue, and if airlines and airports are truly committed to saving the planet, they must continue these initiatives beyond movements such as Earth Day and Plastic Free July. Single-use plastic free flights must become the norm, rather than a one-off event.
Why not completely devote to the cause and completely scrap plastic from all flights? Well, it's easier said than done. Many have spoken about the challenges to find suitable green alternatives for all single-use plastics, which are also lightweight to avoid higher fuel consumption. Legal requirements to dispose of some materials is also a setback.
Future Travel Experience is committed to helping the industry find solutions to these challenges. Sustainability will be a major topic during the upcoming Onboard Hospitality Forum Asia, which will take place as part of FTE-APEX Asia EXPO 2019, where we, along with our partner Onboard Hospitality, will provide a platform for airlines, airports and catering suppliers to discuss new ways to tackle these challenges.