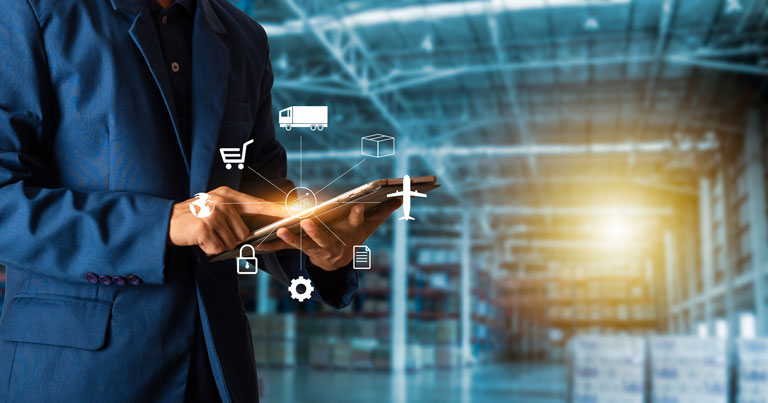 Caterers and suppliers across the inflight supply chain have been working tirelessly to shore up their supply chains and support their airline clients in these extraordinary COVID-19 times. Here, Onboard Hospitality Editor Julie Baxter speaks to a number of inflight catering companies, who share their approach to tackling the impact of the coronavirus outbreak.
Communication and flexibility are key
As departure times change and schedules are dramatically shrunk, communication between airlines and their suppliers has become key, and flexibility is the absolute watchword.
Announcing a strong year of growth with business up 2.3% year-on-year, Dr. Kristin Neumann, Chief Financial Officer and Labour Director, LSG Group, said: "We are in a severe crisis, but we are well prepared for it." She highlighted partnerships and extended global capabilities as positioning the group well for the current crisis.
Protecting the supply chain
Monty's Bakehouse, recently acquired by Asian catering giant SATS, reports that Brexit planning in the UK has unexpectedly helped strengthen its ability to cope with the COVID-19 crisis.
Managing Director Matt Crane, shared: "These are unprecedented times. We have to protect the supply chain, stay close to our clients to support them wherever we can and adapt deliveries to suit. Thankfully our product is inherently robust as it is frozen, has a long life and packaged. I never thought we would say this but Brexit planning has actually helped as we were already securing our supply chain and now have contingency of supply across seven manufacturing units, four different warehouse locations and four different transport companies to ensure reliable delivery."
The company has segregated its teams and implemented extensive supply chain contingency planning to ensure it can go 'above and beyond' in its COVID-19 support for airlines.
At its UK HQ, the company has created two teams in separate buildings so if one team has to self-isolate the other continues. Eventually, the company will move to home working but still bring the teams back in a segregated manner when the time is right.
Crane adds: "All our airline clients are suffering greatly and by implication so are we, but it remains our role to go the extra mile to help protect them and support our industry in any way we can."
A call for immediate tax relief
Fabio Gamba, Managing Director, Airline Caterers Association (ACA), adds: "The economic effects of the virus disproportionately affects the hundreds of thousands of staff in our industry. We need to take a measured, common-sense approach as many airport services worldwide continue to operate and provide their invaluable service in this time of crisis."
The association represents 170,000 workers producing 2.7 billion meals per year. Gamba says: "We welcome the set of measures that governments are taking to alleviate the hardships caused by this pandemic. But further action must be taken and decided at an international level, not country by country. Leading regulators and aviation industry associations must urgently implement a strong action plan, including but not limited to the immediate waiving of taxes and charges that currently put an undue burden on aviation."
A representative from Gategroup also commented: "Safety is our number one priority. In addition to the stringent health and safety practices currently in place, we have implemented additional measures to protect the health and safety of our employees, customers, passengers and general public. These measures often are above and beyond applicable regulatory requirements. We will continue to work in close cooperation with authorities, customers and airports to assess and address the impact of COVID-19 on our industry."
For more on how inflight suppliers are responding to the crisis visit onboardhospitality.com
The Onboard Hospitality Forum – Asia will take place as part of FTE APEX Asia EXPO 2020 in Singapore on 10-11 November. Visit the event website for more information.