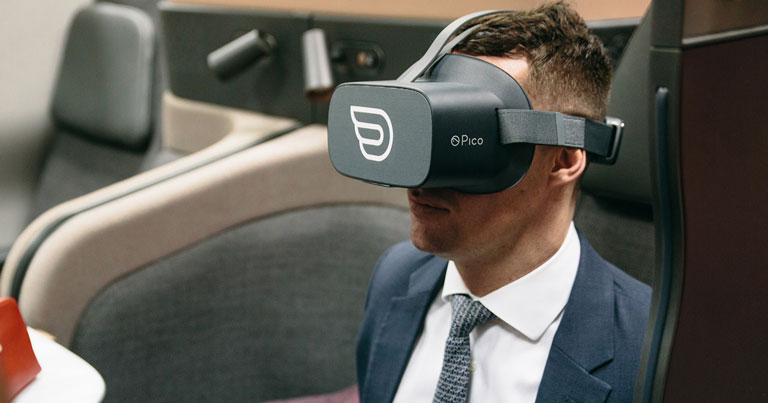 Qatar Airways has become the latest airline to adopt Inflight VR's virtual reality (VR) entertainment system. The pilot programme, which launched mid-February and will run until mid-March, is available to Qsuite and Business Class travellers onboard select flights from Doha to Singapore and London.
Qatar Airways customers can now enjoy a selection of virtual reality content, which has specifically been tailored to their profile and preferences. For this project, Inflight VR has teamed up with virtual reality company Pico to provide the latest VR hardware technology, including a headset with 4K screens. According to Inflight VR, this provides customers with an even sharper experience.
From a content perspective, Inflight VR's entertainment portfolio includes a range of virtual reality experiences, including documentaries, destination walkthroughs, city sightseeing, meditation sessions, sports, as well as a mix of games and animated movies for kids and families. The IFE system can be flexibly deployed and easily adapted to any airline's preferences.
Moritz Engler, CEO of Inflight VR, commented: "We are excited to have the opportunity of working with Qatar Airways. They have continued to put the customer first and remain a game changer in the aviation industry, proving time and again why they are masters of their craft."