Ahead of the FTE APEX Virtual Expo taking place on 8-9 December, FTE discussed the impact of COVID-19 on non-aeronautical revenue and how future-proof this model is with Jayne Wear, Head of Omnichannel, Auckland Airport, who will be speaking during the event. Auckland became one of the first airports internationally to launch an advanced digital airport retail experience when it created The Mall in 2018. The online multi-retailer shopping channel allows international travellers to purchase retail products and airport services at any stage of their travel journey, using their own mobile devices.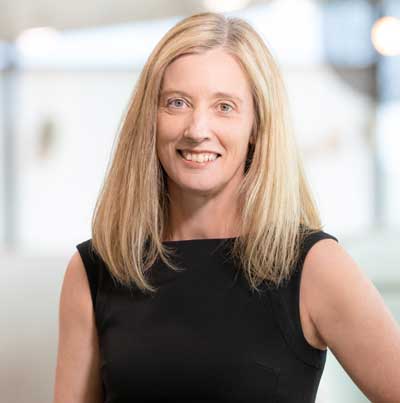 FTE: What are some of your key responsibilities as Head of Omnichannel at Auckland Airport?
Jayne Wear: I run the team responsible for Auckland Airport's retail omnichannel strategy and execution. In a nutshell that means bringing together our in-terminal retail experience with our digital channels to provide travellers with a seamless airport shopping experience.
FTE: Auckland Airport created The Mall in partnership with e-commerce platform AOE back in 2017. How has the platform been performing since its inception? And what's the next phase?
JW: Clearly the COVID-19 pandemic has been hugely disruptive, but prior to that The Mall was performing really strongly. We'd seen good growth with orders increasing more than 20% month-on-month, which was great for such a new offer. And even more importantly we were getting really high customer service scores, which shows that we're really on the right track and have a solid base for future growth.
We've also launched a WeChat mini store specifically for Chinese customers travelling through Auckland Airport. This investment in digital and omnichannel was complemented by a multi-million-dollar upgrade to our international terminal retail and hospitality area completed in 2019.
With international travel to and from New Zealand restricted, we are currently exploring how we can bring some of the products and exclusive ranges normally only available to international travellers to our domestic travellers through a click-and-collect offer. It's an exciting project we have been working on with our partner AOE Gmbh and I'll be able to share more detail at the FTE APEX Virtual Expo in December.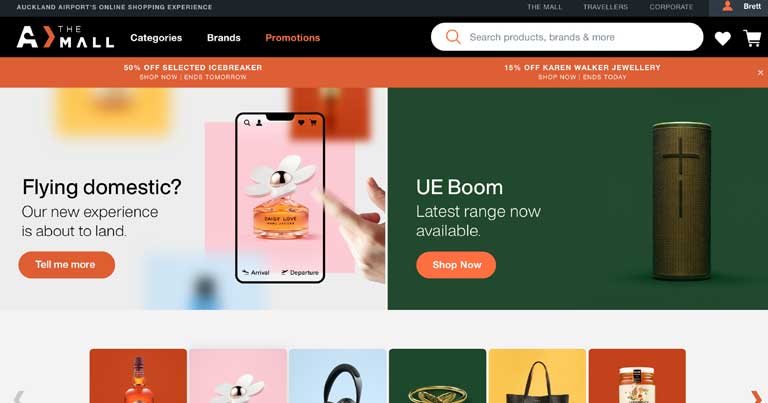 FTE: Do you see e-commerce becoming more prevalent in a post-COVID-19 world?
JW: There is no doubt that the growth of e-commerce has been turbo-charged by COVID-19. In New Zealand we were in lockdown from late March for more than six weeks, during which time we could only leave the house for essentials.
We knew anecdotally people turned to social media and online shopping during this period and that's really borne out by the data. Online spending in New Zealand during April was up 83% on the same month last year and 25% of expenditure on non-essential items was online.
We have already had the digital infrastructure in place, so it's about ensuring we are meeting customer expectations in the online space and supporting our retailers make the most of the opportunity.
FTE: How is Auckland Airport making better use of big data and new technology-driven opportunities to provide more personalised offers for shoppers?
JW: We have a significant loyalty platform, Strata Club, which is a digital rewards and recognition programme that works through the Auckland Airport app. The programme rewards customers for their spend at Auckland Airport, supports and enables retailers that join the programme and drives a deeper level of customer engagement. The core target market is New Zealanders who travel 3+ times per year through Auckland Airport.
We have a lot of data that can help us offer a better experience but so far, we have focused on trialling hyper targeted campaigns and optimising the communication triggers. We're using new tools to extend this to give an even better customer experience.
FTE: Auckland Airport is on a journey to becoming "an airport of the future". How is the airport retail proposition aligning with this vision?
JW: That vision to be the airport of the future has been at the heart of our retail investment – both physical and digital – over the past few years. You'll have seen that in our commitment to the omni-channel development backed by a retail approach focused on bringing the best of New Zealand and the world to our terminals. We've been very fast to respond to the new COVID environment and position ourselves for recovery. Long-term we're still committed to our airport masterplan.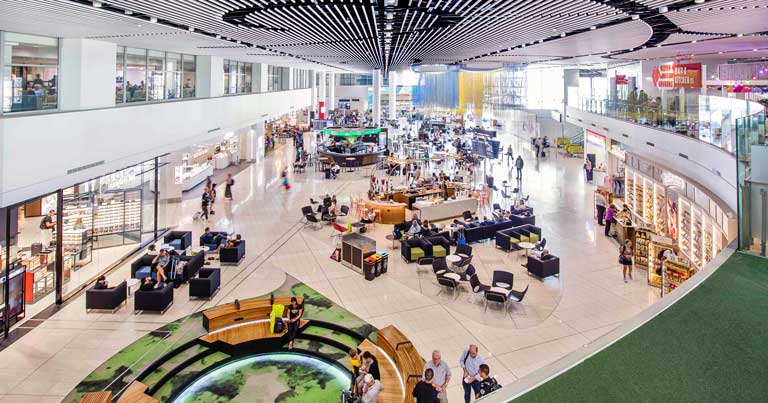 FTE: The drop in passenger numbers during the COVID-19 pandemic has also had a tremendous impact on airport non-aeronautical revenue. So, how future proof is that business model, given the scale of the current crisis? And do you expect to see major business model changes going forward?
JW: It'll come as no surprise that the past six months have been the most challenging in the airport's 54-year history, and this situation is far from over. Currently our border remains closed to everyone except New Zealand citizens and residents, which has been tough on our retailers focused on that international traveller market.
For New Zealanders, the experience of shopping duty free, whether it's purchasing a new perfume or stocking up the liquor cabinet, is strongly associated with the excitement of travel.
We don't think that this will change. And we are anticipating an acceleration of the online shopping trend, as people have become more familiar with browsing online and click & collect during the COVID-19 outbreak.
Previously The Mall really appealed to frequent travellers who knew what they wanted to purchase duty free. They could order it in advance before travel and have it ready to collect prior to departure or on return. We expect to see more people browsing and buying ahead of travel now that everyone is increasingly familiar with click & collect services.
JW: During the upcoming FTE APEX Virtual Expo in December, you will be joining a panel of industry leaders, to address the topic of "Creating new tech-led revenue streams to support new airline/airport business models in Asia-Pacific". What are some of the key themes you are hoping to address and what are your main hopes and expectations from the event?
FTE: I'm really looking forward to sharing our experience of working in partnership with our retailers and AOE to continue innovating our omnichannel offer, what we've learned from adapting to the challenging environment presented by COVID-19 and where our future focus will be.
From my aviation retail colleagues, I'm excited to hear about their experience and insights of adapting to this post-COVID world. It's been such a tough time for everyone, I think it's great we can come together, virtually of course, and share knowledge in this way.
JW: What insights can you share about what you expect to happen next in the aviation industry? And what are your main priorities in the short and long-term?
FTE: We've been really heartened by how New Zealanders have responded to domestic air travel resuming. For us, it's about maintaining that awareness of The Mall brand and exploring opportunities to grow it in partnership with our retailers.
Longer term, it's probably still about responding and innovating to meet customer expectations and support our retailers. We've got the foundations there, so we're in a good place for the resumption of international travel.