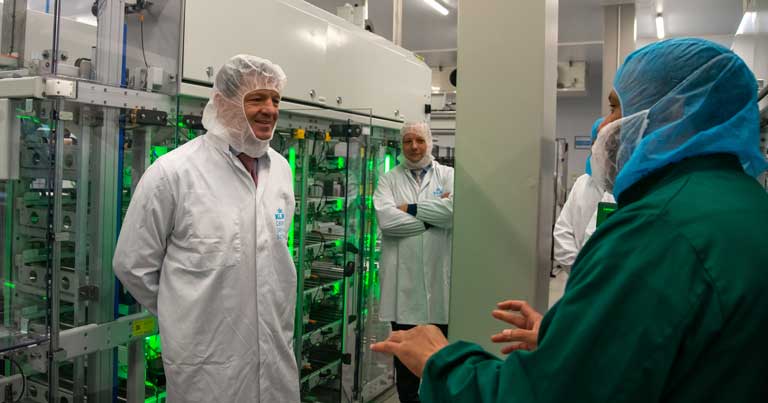 KLM Catering Services (KCS) has adopted a new robot for the production of meals for economy class.
KCS, the company which provides catering services to KLM Royal Dutch Airlines, says that the new robot system will reduce handling costs, as well as adjust meal trays.
Pieter Elbers, President & CEO, KLM, commented: "The new robot has been taken into operation at KCS against the very real backdrop of COVID-19. We could never have imagined today's predicament at the time the decision was taken a few years ago. It embodies a great piece of innovation and investment in the future. We now only use a fraction of the capacity of 30,000 meals a day. Nonetheless, I'm pleased we've taken this step. After all, we must continue to innovate and look to the future – especially now!"
The robot will serve to reduce production costs while increasing flexibility and customer-centricity, making it easy to serve a wider array of products on different types of trays. It will also be possible to cater efficiently to diverse special requests.
Maarten Stienen, Managing Director, KCS, also added: "It's important to continue to innovate and invest, even in these difficult times. It serves to increase the quality of our products. I'm very proud that KCS is the only catering company in the world to apply such mechanisation."