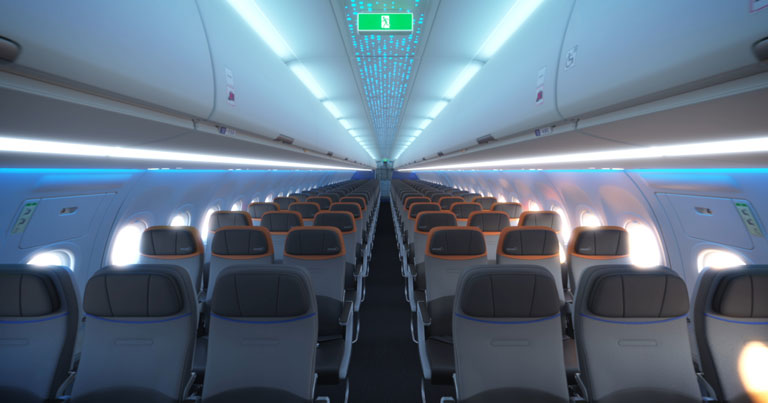 JetBlue has announced plans to reinvent the economy class experience on its transatlantic flights, ahead of the launch of its non-stop London route later this year.
The airline will also introduce the A321 Long Range aircraft with the Airspace by Airbus interior to its fleet for its highly anticipated transatlantic service. The single-aisle aircraft will be equipped with 114 Collins Meridian seats in economy class, offering 18.4-inches in width and 32-inches of legroom, allowing customers to enjoy spacious seating, more legroom, larger overhead bins, customised LED mood lighting and a design that gives the cabin a wide-body feel.
Customers in both core and Mint, JetBlue's recently refreshed premium experience, will be able to stay connected throughout the flight with the airline's unlimited, free high-speed Wi-Fi, powered by Thales AVANT and ViaSat-2 connectivity. Passengers will also have access to a selection of live TV channels focused on news and sports, and an extensive library of seatback entertainment, allowing customers to have a multiple screen experience onboard.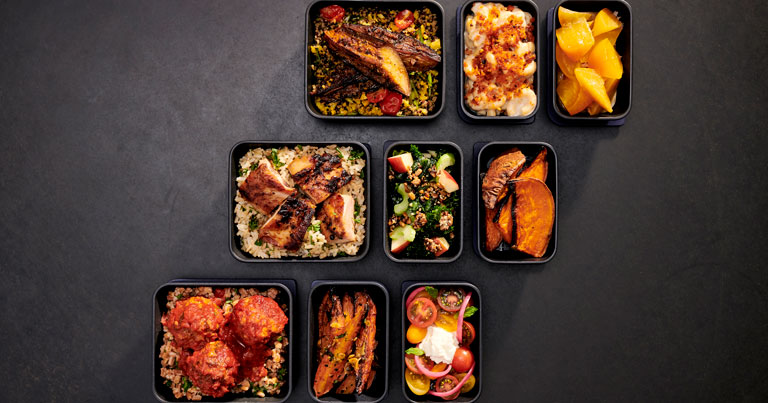 Additionally, the airline's transatlantic flights will feature a build-your-own meal designed by the New York-based restaurant group, Dig. The new service will allow passengers to customise their own meal using their seatback screen.
The Dig menu will feature a seasonal selection of proteins, vegetables and grains, sourced in part from minority and women-run farms, as well as Dig's own farm, Dig Acres. Customers will have the option to choose one of three main selections including a protein or vegetable that comes with a base, and two out of three hot and chilled side options.
Additional food and beverage offerings for core customers will include specially designed onboard Pantry with a self-serve grab & go snack basket; complimentary soft drinks, coffee, tea, beer, wine and liquor; as well as dessert and a light snack prior to arrival.
In line with its sustainability goals, JetBlue will serve its meals in reusable containers and provide customers with cutlery made from a natural polymer.
"From generous personal space, to our innovative build-your-own dining concept, every detail has been thoughtfully designed and will be made even better with the attentive service standards that a single-aisle aircraft allows," said Jayne O'Brien, Head of Marketing and Loyalty, JetBlue. "We know all too well the pain points of international flying – the dreaded centre section, the 'choice' of assembly-line chicken or beef, and the lack of connectivity. JetBlue is ready to change all that with our take on transatlantic travel where you are well taken care of and fully connected if you want to be."
"When we shook up premium travel with Mint, one of the biggest 'wow' moments for our customers was our fresh take on dining. Great food doesn't have to be limited to the premium cabin, and our customers in core also deserve a dining experience that is thoughtfully prepared and offers choices," said O'Brien. "Dig has earned a big following in New York, Boston and Philadelphia, where customers love the fresh ingredients and customisable concept. We wanted customers in the air to have the same freedom to design their own meal, just like they would if they were dining at a Dig restaurant."