Here we highlight 10 top features from the upcoming FTE Global 2021 show, taking place in Las Vegas on 7-9 December, including unrivalled face-to-face networking, thought-provoking conferences, a world-class exhibition and much more.
1. Networking face-to-face in environments that truly build relationships (because Zoom just isn't enough anymore)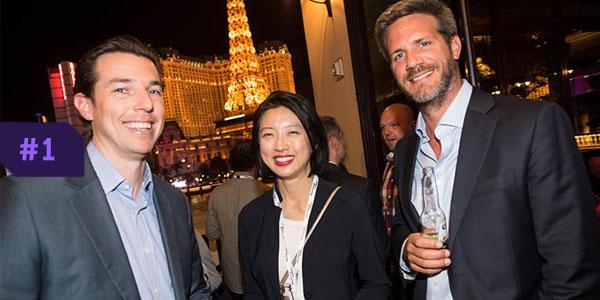 The fact that the US is easing its COVID-19 travel restrictions from November means that we can all finally get together in one place to meet old friends, and make new ones, whilst sharing innovative and collaborative transformation strategies that can drive business performance and customer experiences forward. FTE Global is a very sizeable gathering but more boutique in scale than many other events that try to be everything to everyone in vast venues where useful networking is limited in reality. Instead, we focus on creating a high-quality senior-level gathering over a period of three days and nights in a more intimate environment, which enables you to connect and network one-to-one with your industry peers, share ideas and learnings with one another, and chat with vendors on a more personal level. There is nowhere better to build all-important business relationships than FTE Global, and our world famous and unique networking events are central to that – see the social schedule here.
Register to attend FTE Global 2021
2. Reimagine how the industry operates and collaborate on next steps together to address key issues created by the pandemic – from workforce gaps through to critical new revenue creation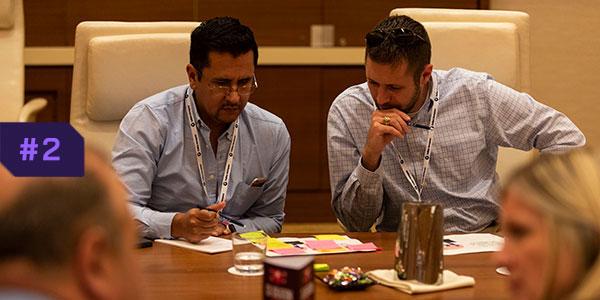 Be prepared for the future by immersing yourself in meaningful discussions with your industry peers. Our landmark FTE Global show has a very unique "future" focus and we're excited to bring executives from around the world together in one place, taking a break from their day-to-day jobs to be inspired on what their organisation might do in the years to come. From tackling workforce challenges by using technology and automation, through to creative new collaborative approaches to driving new revenues – we have you covered. Everybody there has a real purpose, and passion for innovation and collaboration on new approaches, which we are really proud to facilitate.
Register to attend FTE Global 2021
3. Hear from the most inspirational speakers from inside and outside of the industry, who actually have something new and pioneering to share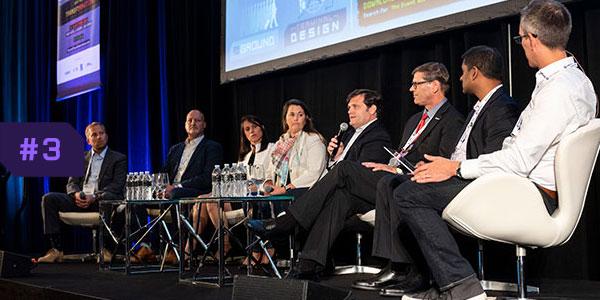 We could have filled the conference agenda with CEOs to tell us about how they have dealt with the pandemic, but instead we want to be true to our "New Approaches for a New World" theme, which will allow you to gain much-needed inspiration from a range of top-notch keynotes and trailblazers from inside and outside the industry. You can hear pioneering case studies from various companies driving real innovation including Delta Air Lines, United Airlines Ventures, American Airlines, Vancouver Airport Authority, Lufthansa, Avinor, Virgin Hyperloop, Reach Airports, Sun Country Airlines, Oman Airports, Southwest Airlines, TSA, U.S. CBP, Japan Airlines, Vantage Airport Group, Alaska Airlines, Cincinnati/Northern Kentucky International Airport, Porsche Consulting, Lilium, Virgin Atlantic, Volocopter and many more.
Click here to see all our outstanding speakers, who will be sharing pioneering visions and future strategies.
Register to attend FTE Global 2021
4. See, feel and trial the latest technological solutions in our world-class exhibition including household names and pioneering startups
We pride ourselves on attracting the most progressive suppliers, and not just the usual suspects, as exhibitors to help our attendees with their differentiation efforts. Meet and test out the solutions and services of the sector's most forward-thinking providers in our world-class exhibition, including household names like NEC through to pioneering startups.
Click here to browse our full list of over 55 exhibitors already confirmed to participate.
Register to attend FTE Global 2021
5. Four thought-provoking conference tracks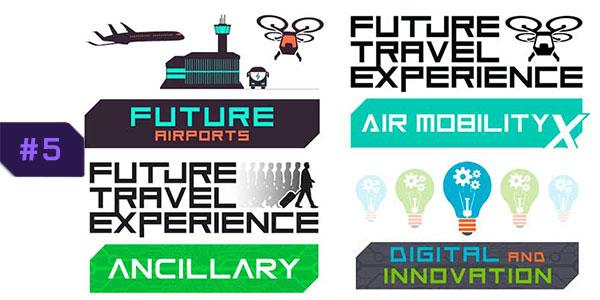 Four main conference streams will be in focus at this year's event, namely 'Future Airports', 'Digital & Innovation', 'Ancillary' and new to 2021 – 'Air MobilityX'. Hear from industry leaders on a range of topics from baggage innovation; airport design, construction and sustainability; touchless travel; biometrics and digital identity; efficiency and biosecurity considerations at the airport; digital transformation; e-commerce; robotics & autonomous vehicles; commercial innovation; inflight technology, services and products; and new air mobility solutions.
Click here to see the conference agendas in full.
Register to attend FTE Global 2021
6. Unique session formats and smaller working groups to inspire new ways of thinking and unrivalled knowledge sharing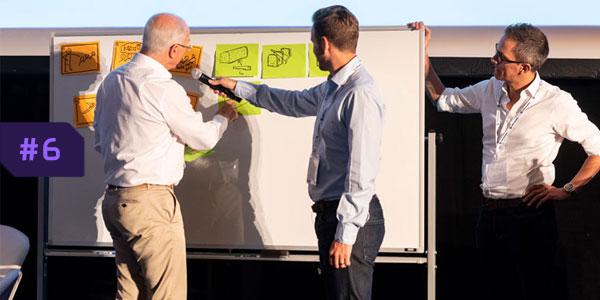 Here at FTE, we make a concerted effort to differentiate ourselves from the crowd and to embrace conference session formats that facilitate the best level of knowledge-sharing and interactivity, and often for that you need to get out of the auditorium and into smaller groups. FTE Global 2021 will include a raft of formats, including workshops led by the likes of Port of Seattle, Porsche Consulting, Virgin Hyperloop, Oman Airports, Airport Intelligence by Brussels Airport and many more; briefings from the TSA and CBP; co-creation roundtables and Jump Seat Debates, 'My Next Guest Needs No Introduction' interviews, Think Tank unveilings, startup showcases, keynote presentations and quick-fire panel discussions.
Register to attend FTE Global 2021
7. Expand your connections and catch up with industry friends, old and new using our super-charged messaging and meeting system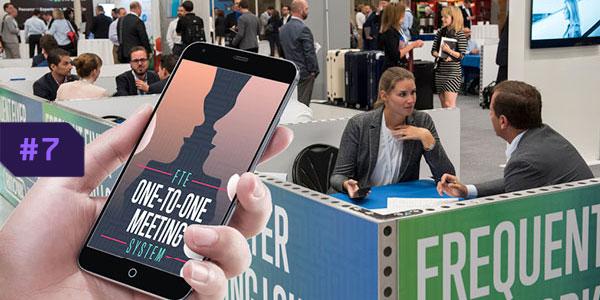 A key ambition for the live show days is to drive real engagement at every opportunity between each of our attendees. To support this goal, we are thrilled to offer our valued delegates access to our one-to-one messaging and meeting system, enabling visitors to meet and build partnerships with the most relevant and valuable contacts in the weeks ahead of the show.
Register to attend FTE Global 2021
8. The FTE Airline/Airport Transformation Americas Power List recipients will be recognised at FTE Global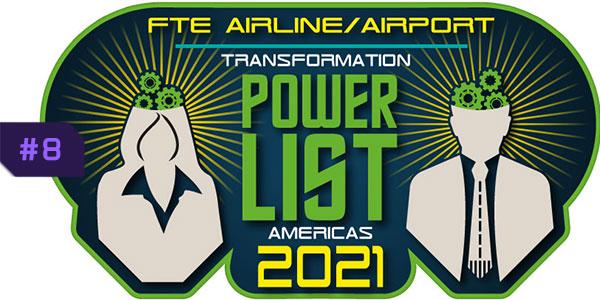 The FTE Transformation Power Lists will each recognise the most transformative change enablers within the airline/airport industry in the Americas region, for their outstanding efforts to reimagine how their organisation recovered, and thrived, following the impacts of the COVID-19 pandemic. All nominated executives of the FTE Airline & Airport Transformation Power List will receive a complimentary "Golden Ticket" to FTE Global 2021. The FTE Global networking reception will provide the venue for us to announce and honour our winners, amongst industry friends and colleagues.
9. Experience the Entertainment Capital of the World & stay at one of its best hotels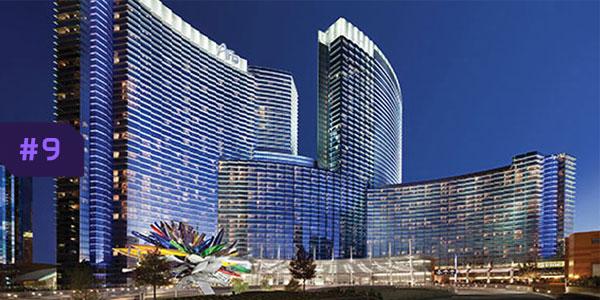 We are thrilled that Las Vegas is once again the location for FTE Global 2021. The city features many mega-hotel/casino complexes decorated with lavish care and attention to detail, creating a fantasy-like environment. Exceptional cuisine, mind-blowing entertainment and world-renowned nightlife are just some of the things that will make the Las Vegas experience unforgettable for delegates. Moreover, if you book your delegate pass by 8 October you will secure the best accommodation rates for our event venue, the ARIA Resort & Casino. Set right in the centre of the Las Vegas Strip, ARIA Resort & Casino is where world-class dining and five-star service converge with in-room technologies and award-winning rooms and suites.
Register to attend FTE Global 2021
10. Don't just take our word for it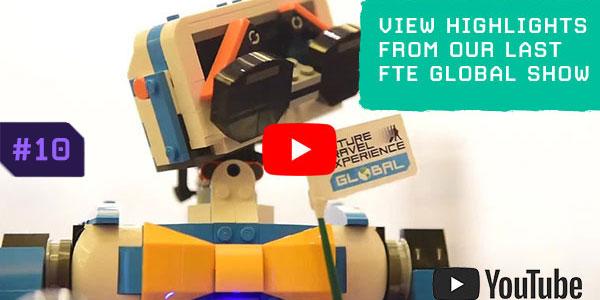 Take a look at some of the highlights from past FTE Global events, which we feel will leave you with no doubt as to why you need to be part of THE industry event of 2021.
Register to attend FTE Global 2021