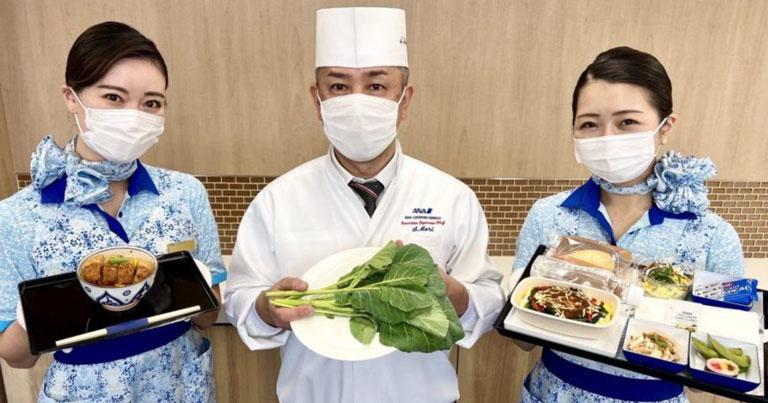 All Nippon Airways (ANA) has announced that it will begin offering expanded inflight meal options on select international routes, featuring healthier dishes and ingredients with less environmental impact. Available from 1 March, the new menu aligns with the values of the airline's ANA Future Promise initiative to promote sustainability and social good.
Passengers travelling in business class will be able to select a healthy rice bowl topped with a plant-based cutlet. In addition to being meat-free, this sustainable meal contains less fat and fewer calories, suitable for health-conscious travellers.
The airline also recently launched a series of healthy meal options in collaboration with its culinary partners, THE CONNOISSEURS. Made up of distinguished chefs and sommeliers from Japan and abroad, THE CONNOISSEURS work to ensure that ANA is able to offer a diverse set of culinary options that are prepared with the finest ingredients and the highest possible attention to detail.
Additionally, economy class passengers on international routes departing from Japan will be served salads including soft kale grown from ANA's composting operations.
At ANA Catering Service, approximately 248 tons of food waste and 28 tons of oil is collected every year, and since 2008 the ANA Group has recycled 100% of the waste into compost and animal feed. Moving forward, ANA will utilise more food products produced through this composting operation in keeping with its commitment to the goals of ANA Future Promise.