Following the unveiling of Finnair's brand-new long-haul cabin experience last month, FTE spoke to the airline's Head of Customer Experience Product Design David Kondo to discuss some of the decisions that have informed the carrier's approach to the new inflight concept. Kondo highlighted how the cabin is responding to latest passenger trends and sustainability needs, and discussed the airline's strategy to create a more seamless experience across the whole customer journey.
"Future-proof, modular design"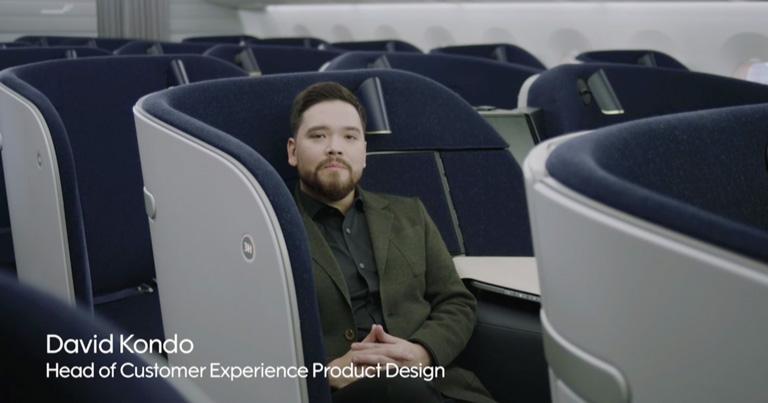 As part of the €200 million cabin renewal investment, Finnair is retrofitting its entire fleet of A350 and A330 long-haul aircraft with new cabins to be fitted over the next two years, featuring an entirely new Business Class, a brand-new Premium Economy cabin, and a refreshed Economy Class. The renewed Finnair long-haul experience will be first available on flights to Singapore during the summer season, starting from 11 May until the end of October 2022.
The cabin programme, Kondo explains, was launched four years ago way before the COVID-19 pandemic occurred. "We didn't take COVID-19 into account when designing the new cabin. However, one of the key things we took into consideration in the design process is how we can make it more modular and future-proof so that we can do soft changes in the future.
"For instance, one major industry trend we're seeing is the need for antibacterial and antimicrobial services. So with such modular approach, this allows for us to make changes as new technologies come out. If we come across a brand-new textile that's antibacterial, we could retrofit that in the future if we wanted to," he explains.
Another leading trend that Finnair's customer experience team has recognised is the demand for a more premium travel experience. The carrier's brand-new Premium Economy product is a direct response to this trend, as it offers a comfortable seating choice that provides approximately 50% more space than Economy Class. The new cabin class is situated in its own intimate and dedicated cabin with a maximum of just 26 passengers per aircraft.
Reimagining Business Class travel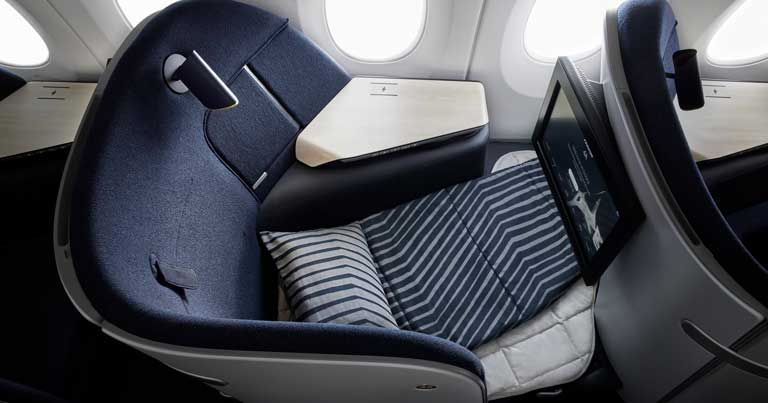 The project to develop a new Finnair Business Class seat and new look cabin started four years ago and has been marked by close collaboration across teams to create something truly outstanding.
What really sets it apart is the stunning new Business Class AirLounge seat created by Collins Aerospace, for which Finnair is the launch customer. Kondo has been instrumental in bringing the concept to life from the very early stages. Indeed, he shared with FTE that it all started when he saw a prototype of the Collins Aerospace AirLounge seat at the Aircraft Interiors Expo (AIX) in Hamburg. "I stumbled upon Collins' concept at AIX a number of years ago and I instantly fell in love with the concept. I then convinced Collins Aerospace that Finnair was the right partner to launch it.
"What is quite unique about this partnership is that typically when you launch a new seat platform like this, it tends to be with a much larger airline with a bigger fleet that can order larger quantities than Finnair. We're quite bold and innovative, and this seat is exactly that. There was definitely some risk there."
What followed was intense work to develop a seat that stands out from the crowd and has a distinct, Finnair character. The concept was originally conceived by Priestman Goode and it was then further developed by Collins Aerospace with customisation and final design execution by Finnair and its appointed design partner, Tangerine.
"We reinterpreted the seat for our needs, not only from a look and feel perspective and making it very Finnair, but from a geometry perspective. The concept was originally for a Boeing 777, but we had to downsize it to work with Airbus 350 and 330 and play with the geometry and make it fit."
Sustainability front of mind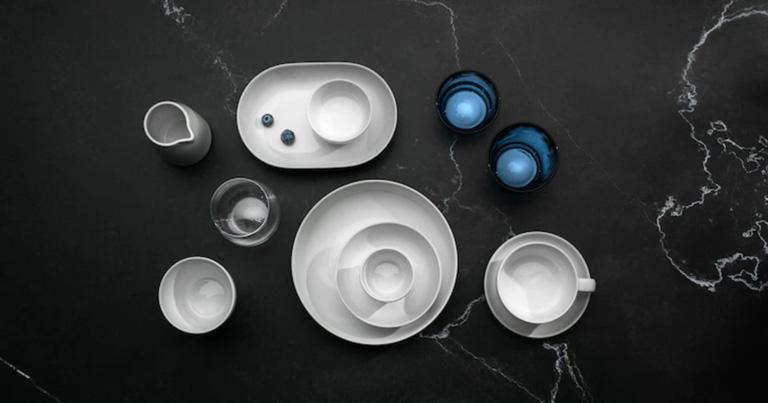 Beyond the cutting-edge Nordic design, sustainability played a major part in the decision-making when creating the new long-haul experience. "Sustainability is certainly front of mind for everything we do at Finnair," Kondo says. "In terms of the cabin itself, the biggest leveller around sustainability we have is really about weight. Weight is something we have really chased with the entire development of the new cabin. Every piece of that aircraft and every feature has been fully justified. We try to minimise weight as much as possible."
For instance, the carrier has worked with Finnish table and glassware brand Iittala to create a lightweight dining collection for Finnair's new Business Class and Premium Economy cabins. Instead of turning to the square and rectangular designs usually used for inflight tableware, Iittala opted for a more classic, circular look. In order to keep the weight down to improve fuel efficiency, Iittala has minimised the number of items they placed on tray tables.
Meanwhile, the woven blanket in Premium Economy is made from 100% recycled polyester, while recycled materials are used as much as possible in items throughout the cabin.
"In terms of sustainability, there isn't a silver bullet, but we try to tackle it from every angle that we can, and we will continue to do so."
Looking at the bigger picture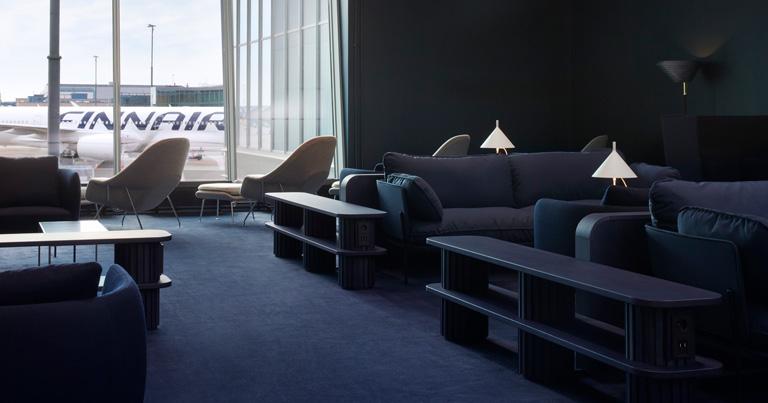 Beyond the inflight experience, Finnair's ambition is to create a more seamless experience across the whole passenger journey. "When we started this project, we really took that bigger picture into account. Some of our main touchpoints were also getting renewed at the same time," Kondo tells FTE.
For instance, the non-Schengen lounges in Helsinki Airport, which opened in 2019, were designed in that new look and feel and were the first to bring forward the new design language. The new Finnair departure area at HEL is also coming into full use this spring.
Looking ahead, Kondo says that the big focus now is on how the industry can collectively make travel easier for passengers with the ever-changing COVID-19 travel restrictions. "Even to me, someone who works in the travel industry, it's totally confusing," he says. "Each country has come up with its own set of rules and requirements and having to accurately manage that as an airline is very difficult. We need a unified approach, and we need to have systems in place so that customers are able to understand and interpret all those rules that change constantly."
At the upcoming FTE EMEA show in Dublin on 7-9 June, Finnair's Vice President, Customer Experience and Products Tiina Tissari will be unveiling more details around the carrier's ambitions to provide a more seamless end-to-end passenger experience using digital innovations ­throughout the whole journey – from the new airport customer experience that will go live in Finnair's departure area at Helsinki Airport this spring to the brand-new long-haul inflight experience. Find out more about our plans here and register to attend today. Airlines go premium for free.