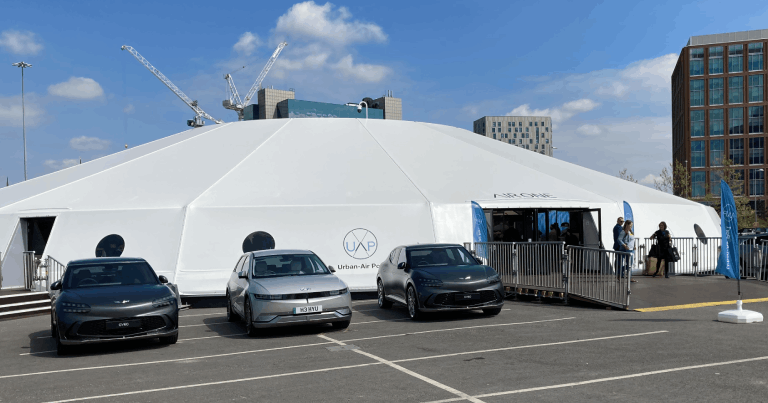 This week Future Travel Experience (FTE) was onsite at the launch of Urban-Air Port's Air-One – a world-first demonstration of a fully-operational hub for electric vertical take-off and landing (eVTOL) vehicles and autonomous cargo drones.
Backed by the UK Government and supported by Supernal (the urban air mobility division of Hyundai Motor Group), Urban-Air Port is showcasing Air-One in the centre of Coventry – located at the heart of the United Kingdom – for a period of around one month. The unique facility provides a blueprint for more than 200 vertiports planned worldwide by Urban-Air Port over the next five years.
Ricky Sandhu, Founder and Executive Chairman of Urban-Air Port, described the occasion as a "momentous moment", adding that it is "the starting gun for a new age of transport, an age of zero-emission, congestion-free travel between and within cities". He added: "Cars have roads. Trains have rails. Planes have airports. Now, eVTOLs have an Urban-Air Port."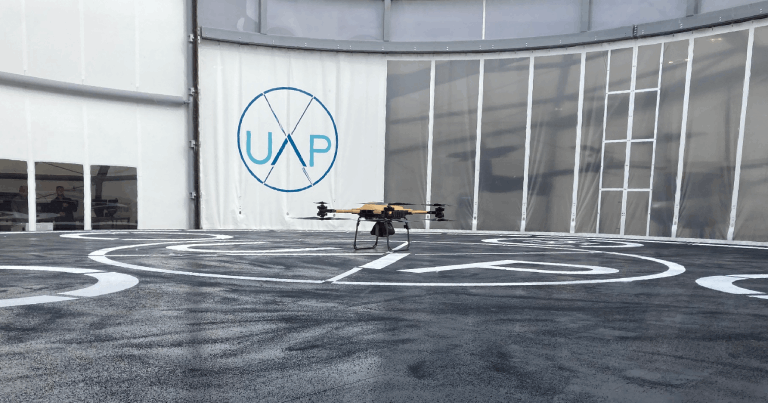 FTE's visit provided insight into the aircraft command and control, eVTOL charging, cargo loading for unmanned drones, and a retail showcase, while autonomous cargo drone demonstrator flights were successfully operated throughout the day. While there has been a lot of talk about a future that includes passenger-carrying eVTOLs and autonomous drones for delivery of products, the launch of Air-One offers a very real glimpse into the ground operations that will enable this air transport revolution.
In addition to a full-size model of the Supernal SA-1, a five-seat eVTOL which is due to enter operations later this decade, West Midlands Police and aerial logistics company Skyfarer showcased how Urban-Air Port vertiports can provide drone bases for "sky protection" and high-value cargo deliveries, further highlighting the wide-reaching value of such a facility.
Preparing for the eVTOL revolution
Ahead of his keynote presentation at FTE EMEA, FTE Ancillary and the FTE World Airport Retailing Summit in Dublin (7-9 June 2022), FTE caught up with Keith Hunter, Chief Retail Officer, Urban-Air Port at the launch event in Coventry.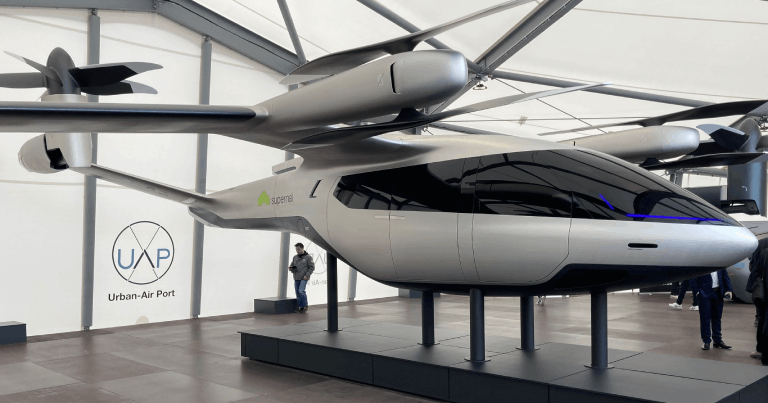 "For years now, businesses have been spending and investing billions on developing the technology – the eVTOLs, the aircraft themselves – and they're continuing to improve on a daily basis, but what they were lacking was that infrastructure," he explained. "Now that a company like Urban-Air Port is involved we can actually speed up that process and bring it to market to make sure that consumers can start using a more sustainable form of transport like an Urban-Air Port."
When asked about a potential timeframe for commercial eVTOL flights, such as eVTOL taxi services, to become a reality, Hunter suggested 2024/2025 is possible. "It'll be here in no time," he said, "and that's why we're planning now. That's why we're starting to work with a lot of our partners on future strategy because it's not far away."
A physical and digital retail vision
Hunter, a well-known and highly respected figure in the travel retail industry whose previous roles include SVP of Qatar Duty Free, is responsible for Urban-Air Port's retail strategy. A number of partnerships have already been forged – including with the likes of Nestlé, Rituals, Henkell Freixenet, Andreu World, Anatomie, Eurest (Compass Group), LG Business Solutions, Mother and Paul & Shark – supporting a retail vision that covers both the physical and digital worlds.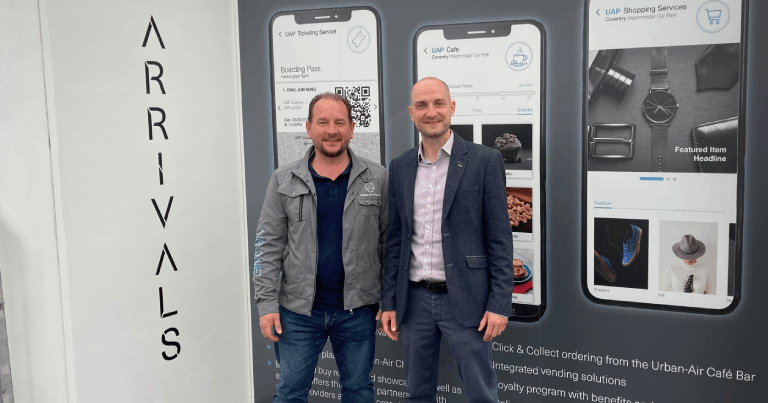 "We're focused on developing our own app and as part of that app we've created Urban-Air Choice, which makes sure that we put together the right suite of services to suit everybody's daily travelling requirements and also lifestyle requirements," Hunter told FTE. "It's almost like your personal concierge. It gives you control and flexibility to make sure you get what you need out of your travelling day – not just planning, booking and paying for your journey but also any other services that you require, especially when it comes to retail or ordering your coffee or your meals, for instance."
Hunter explained that a variety of partners will be linked to the app, adding more value for the end user and removing the need to move between different apps, while a loyalty scheme will have an important role to play. Physical retail will also be front and centre of the customer experience. "It's also important to remain engaged with customers as much as we can on a physical level," Hunter added. This will be achieved through a variety of means, from the sleek Urban-Air Port Café concept to modern retail showcases which will be updated on a regular basis.
Hear more from Urban-Air Port's Chief Retail Officer at FTE Dublin, 7-9 June
At the FTE EMEA, FTE Ancillary and FTE World Airport Retailing events, which will be co-located in Dublin on 7-9 June 2022, Urban-Air Port Chief Retail Officer Keith Hunter will deliver a keynote address in which he will offer detailed insight into the company's commercial strategy and outline what other air transport stakeholders can learn from the new approaches being fostered by the next generation of mobility providers. Among the many other highlights will be a dedicated World Airport Retailing Conference as well as the FTE Air MobilityX Summit.