Airlines go premium for free
Following the highly successful introduction of the FTE Air MobilityX Summit at FTE Global in Las Vegas last December, Dublin will play host to the inaugural FTE EMEA Air MobilityX Summit. Experts and guest speakers will help industry stakeholders plan for eVTOL, drone and electric aircraft operations.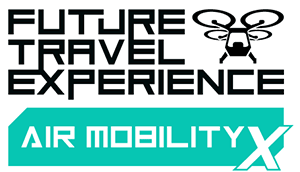 Tuesday 7th June 2022 - Day 1
Tuesday 7th June 13:00 - 17:00
FTE INNOVATION & STARTUP HUB DAY AT TRINITY COLLEGE DUBLIN (MEMBERS ONLY)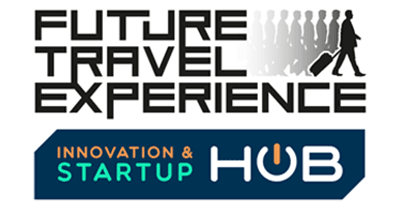 The members-only FTE Innovation & Startup Hub Live event will be hosted in the Trinity Business School at the world-famous Trinity College Dublin. Our Corporate Partners can expect high-level innovation keynotes, interactive panel discussions, co-creation roundtables, and quick-fire pitches from a selection of our most pioneering startup members addressing the themes of sustainability and automation.
To learn more or to join the FTE Innovation & Startup Hub, click here: https://www.fte-hub.com/
Tuesday 7th June 18:00 - 19:30
Welcome Drinks at BrewDog Outpost Dublin

After being kept apart for the last two years, we plan to take the renowned networking at FTE EMEA/Ancillary/World Airport Retailing Summit to the next level, which is why we are adding an additional social event to this year's schedule at BrewDog – Dublin. Delivering a fresh take on the classic beer hall, with two bars hosting 32 taps of incredible craft beer and a mouth-watering menu, both beer enthusiasts and casual drinkers will find their favourites. We invite attendees to enjoy views of the River Liffey as well a roaring fire pit, shuffleboards, two outdoor areas, beer school area, and a microbrewery. Grab a cold drink, play some bar games, and connect with old and new friends indoors, or on the outdoor patio.
Wednesday 8th June - Day 2
Wednesday 8th June 09:30 - 10:30
Official Exhibition Opening, Networking & Coffee

Start your day by visiting the FTE EMEA/Ancillary/World Airport Retailing exhibition floor and enjoying a morning coffee (or tea!). Take this opportunity to chat with our incredible selection of suppliers showcasing their solutions, products and services to help solve your industry challenges and inspire strategic business decisions.
Wednesday 8th June 10:30 - 11:00
Opening Keynote for all participants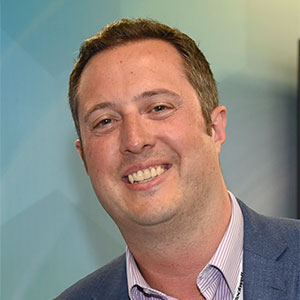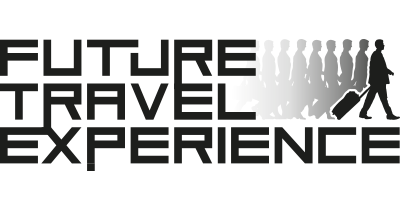 Daniel Coleman
Founder & CEO
Future Travel Experience
How has startup airline Flyr future-proofed itself from the start, and how does its approach to technology, commercial, operations, employees and customer journeys make it different to other airlines?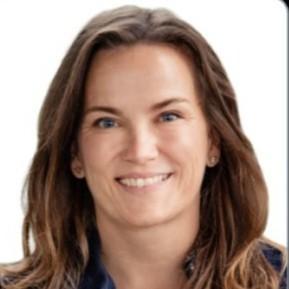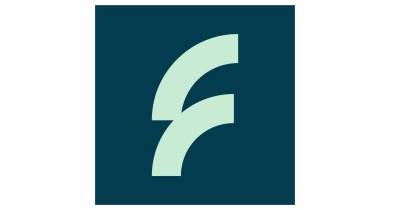 Tonje Wikstrøm Frislid
CEO
Flyr
Wednesday 8th June 11:00 - 12:00
Interactive Workshop: What are the right approaches to designing and developing vertiports, and successfully getting advanced air mobility (AAM) operations underway?
Alternative Session Choice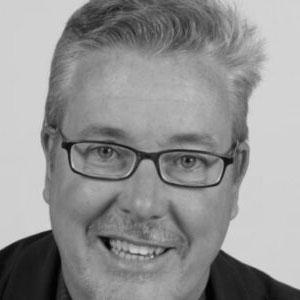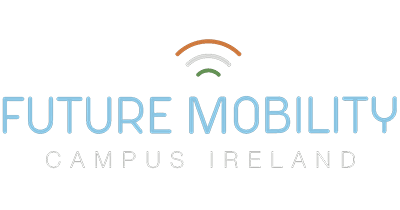 Dennis Hamann
Chief Commercial Officer
Future Mobility Campus Ireland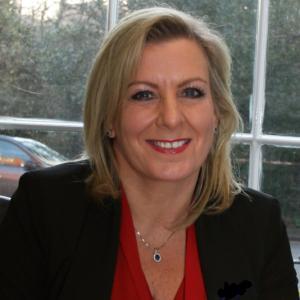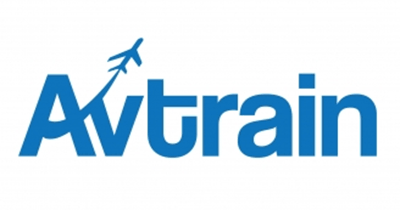 Julie Garland
CEO
Avtrain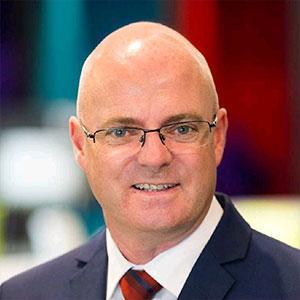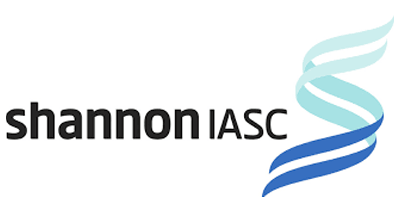 John Drysdale
Business Development Manager
Shannon IASC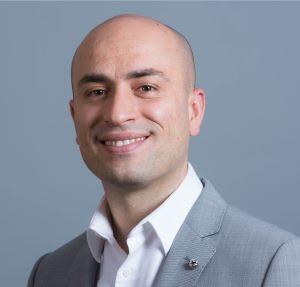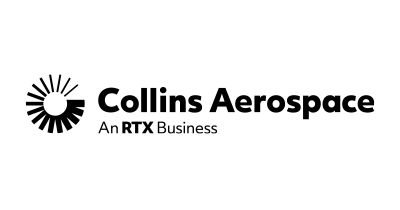 Stefano Riverso
Discipline Leader Autonomous Systems
Collins Aerospace
An interactive discussion (without AV or slides) where participants can share views on what they see at the challenges for urban air mobility to successfully integrate with aviation, and the potential solutions and approaches that could help make this exciting new world a reality.
Located in the Shannon Freezone and directly servicing the entire West of Ireland through its partnership with the Shannon Airport, the Future Mobility Campus Ireland (FMCI) facilitates the test and validation of mobility innovations – on the road, sea, and land – so that everyone involved, ranging from researchers to multi-national corporations to start-ups and local communities/government entities can conceive, develop, trial, and deploy societally-transformative solutions.
In Fall 2021, FMCI worked with Skyports, Avtrain, Shannon Group, and Federal Express to trial freight delivery services using autonomous, beyond visual line of sight (BVLOS) drone operations. This represented just the beginning of a planned roadmap of increasingly-complex operations at FMCI. Ultimately, additional R&D activities and investment in Ireland's Advanced Aerial Mobility (AAM) industry provide a pathway to achieving complete commercial operations that deliver efficient and sustainable transport of goods and people for the future.
Wednesday 8th June 12:20 - 13:15
Startup Pitches & BIWG Inspiration Pitch Session schedule
Wednesday 8th June 13:30 - 15:00
Leveraging technology to create unique and inspiring customer experiences – inspiration from industry leaders & disruptors in parallel sectors
Alternative Session Choice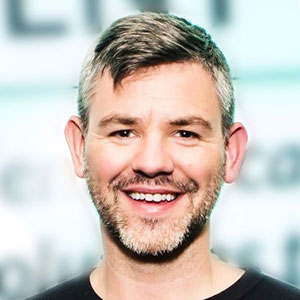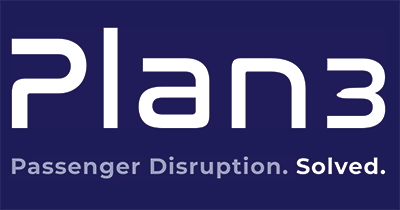 Simon Dempsey
CCO
Plan3 and FTE's 'Mayor for Startups'
Format: The panel members will each share a range of dynamic approaches from their panel seats on how they are leveraging technology to deliver next-level customer experiences, before engaging in a discussion on how modern consumer expectations are evolving and what approaches are needed to respond to current trends.
What can air transport learn from disruptors in parallel sectors?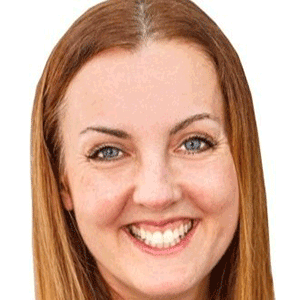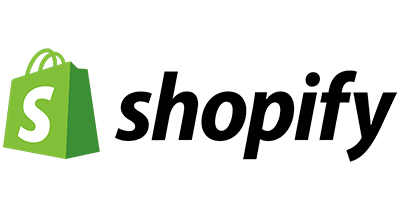 Santina Farinella
App Partnership Lead EMEA
Shopify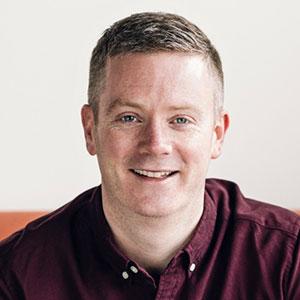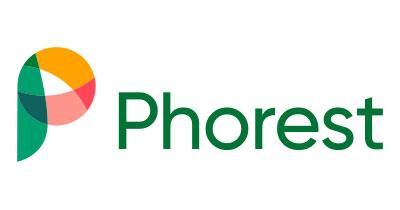 Patrick Monaghan
Chief Product Officer
Phorest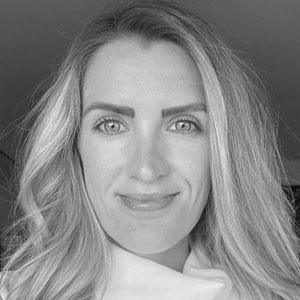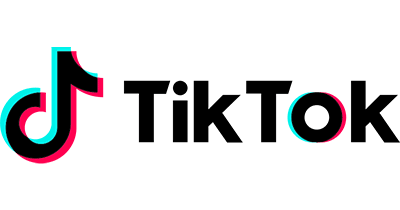 Hannah Bennett
Industry Lead, Global Business Solutions
TikTok
Who within the industry is pushing the envelope with technology-driven CX efforts that we can learn from?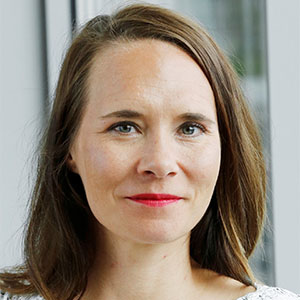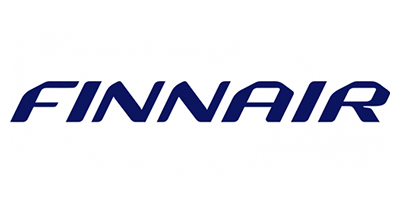 Tiina Tissari
Vice President, Customer Experience and Products
Finnair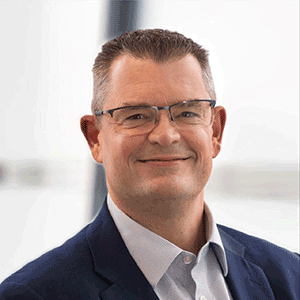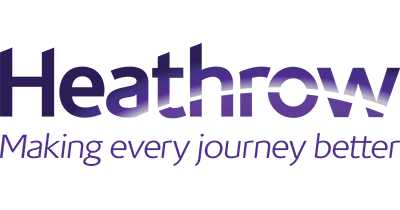 Chris Annetts
Chief Strategy Officer
Heathrow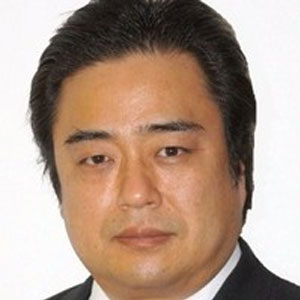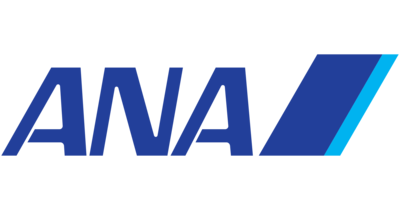 Tom Mano
Vice President, Products & Services Planning
All Nippon Airways
Wednesday 8th June 14:00 - 20:00
The Avolon-e Advanced Air Mobility Symposium & Networking Reception: Making eVTOL a Reality
Limited capacity, priority will be given to Advanced Air Mobility market participants – once registered your application will be considered
FTE Exclusive – Join the team at Avolon HQ just round the corner from the RDS Dublin and get a front row seat to see the progress the Advanced Air Mobility industry is making in commercialising zero-emissions eVTOL, in all parts of the world. Join airlines, Avolon executives and other industry stakeholders as they share how they are shaping this exciting business. The discussion will close with a networking reception with the thought leaders and first movers of the AAM sector.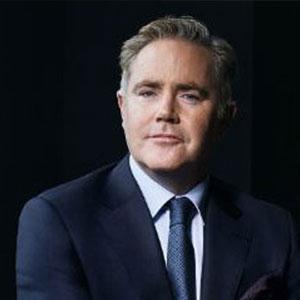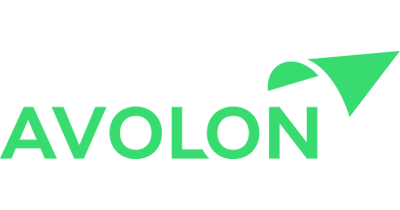 Dómhnal Slattery
CEO
Avolon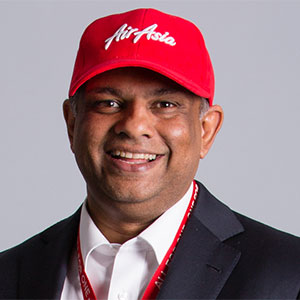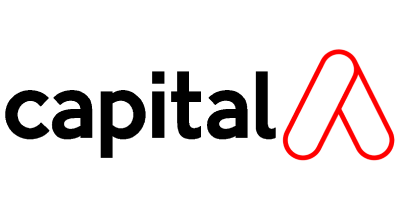 Tony Fernandes
Chief Executive Officer
Capital A and co-founder of AirAsia
Vertical Aerospace Keynote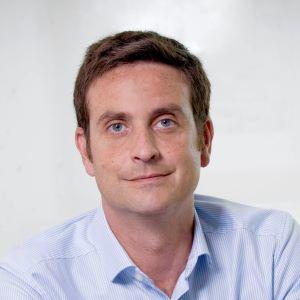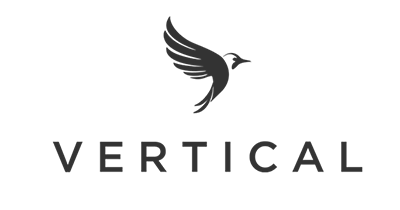 Eduardo Dominguez-Puerta
CCO
Vertical Aerospace
Airlines, Best Placed to Pioneer eVTOL Operations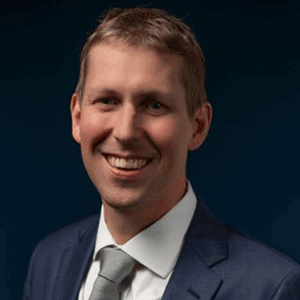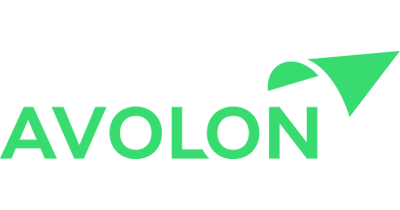 Jim Morrison
Head of Portfolio Management
Avolon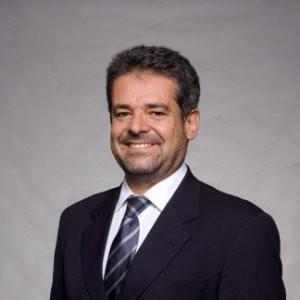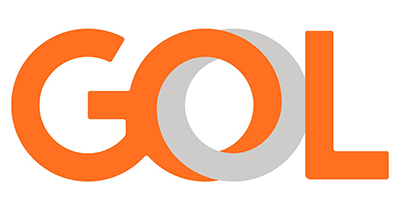 Capt. Sergio Quito
eVTOL Project Leader
GOL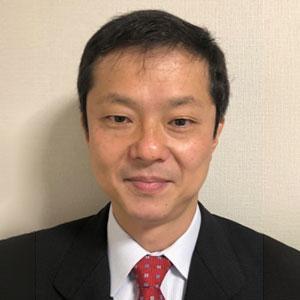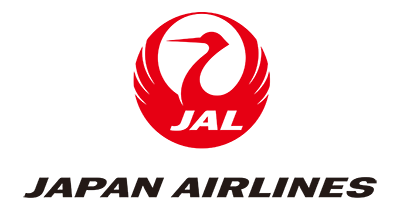 Masato Kunezaki
Director of Air Mobility Business Creation
Japan Airlines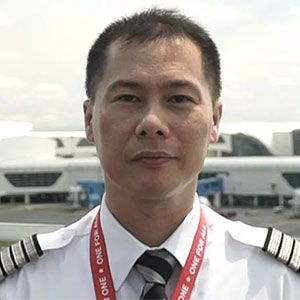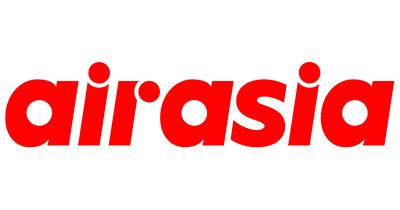 Capt. Liong Tien Ling
Chief Safety Officer and eVTOL Project Leader
AirAsia
The Creation of an eVTOL Ecosystem is Underway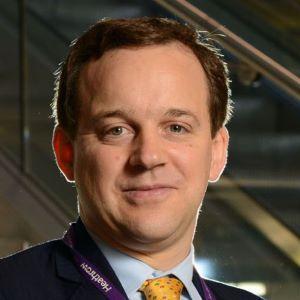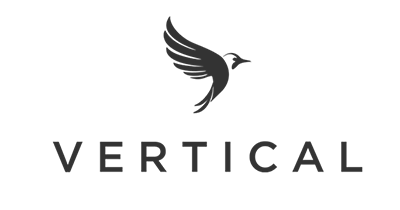 Andrew Macmillan
Director of Infrastructure
Vertical Aerospace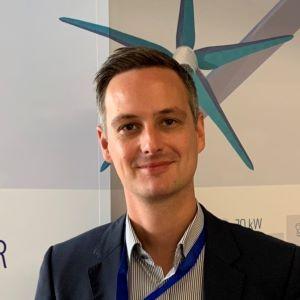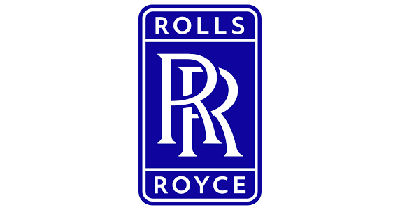 Dr. Stefan Breunig
Head of Strategy
Rolls-Royce Electrical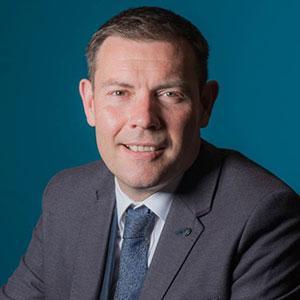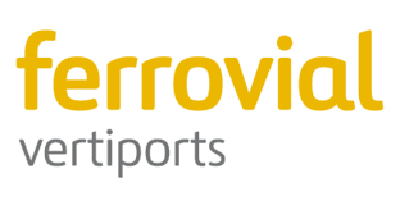 Brad Miller
Managing Director, UK & EMEA
Ferrovial Vertiports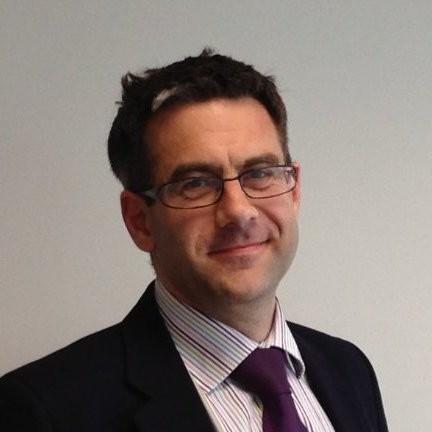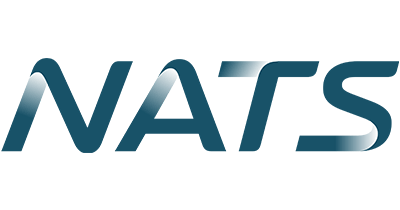 Andrew Sage
Director Safety Transformation
NATS
Regulators, Crucial to Enable eVTOL

Limited capacity, priority will be given to Advanced Air Mobility market participants – once registered your application will be considered
15:00 - 15:45
Coffee and networking in the exhibition hall 
Thursday 9th June - Day 3
Thursday 9th June 09:00 - 09:30
Opening Keynote – Option 1
Urban Air Port develops vertiports for future air mobility and recently outlined a commercial model with a dedicated e-commerce platform for its passengers in partnerships with six major retail & F&B brands to diversify income streams and unlock the market for more sites worldwide. How paramount will commercial endeavours be to the viability of eVTOL operators in the future, and what can air transport stakeholders learn from these approaches being fostered by the next generation of mobility providers?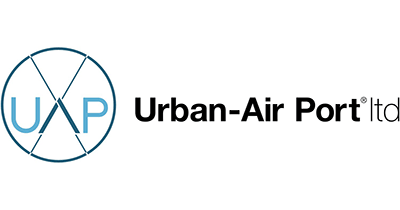 Keith Hunter
Chief Retail Officer
Urban-Air Port & Former SVP of Qatar Duty Free
Thursday 9th June 09:30 - 10:30
Innovation to solve the sustainability crisis for our sector
FTE believes now is the time to evolve sustainability discussions beyond next-generation aircraft, offset programmes and biofuel initiatives, and to look at how every aspect of the industry and innovative new approaches can play an invaluable role in reducing the carbon footprint around the world.
Format: Interactive panel sharing ideas after a scene-setting presentation from the moderator.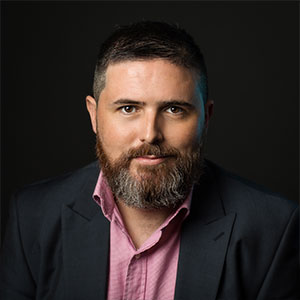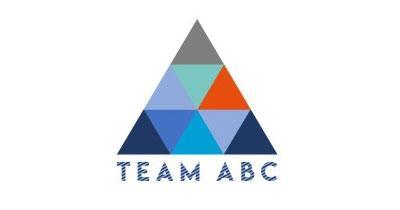 Clyde Hutchinson
General Partner
Team ABC (former Head of Viva Air Labs)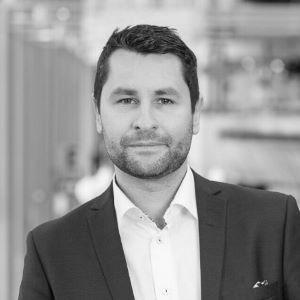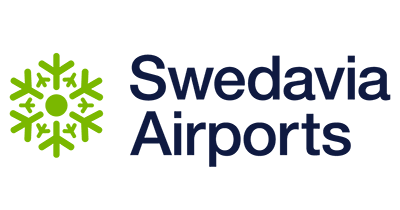 John Nilsson
Strategic Planning Manager Electric and Hydrogen Aircraft Infrastructure
Swedavia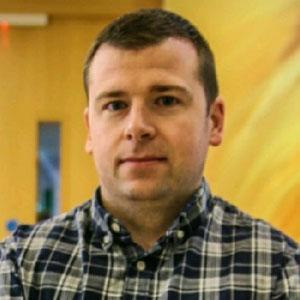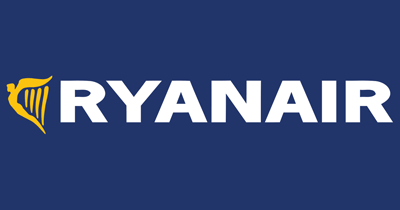 Thomas Fowler
Director Of Sustainability and Finance
Ryanair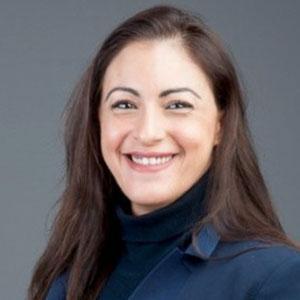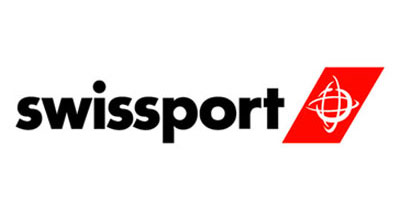 Nadia Kaddouri
Global Head of Sustainability
Swissport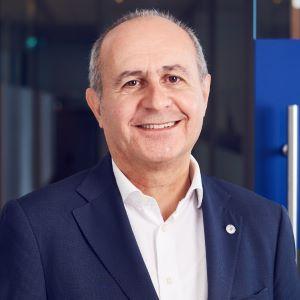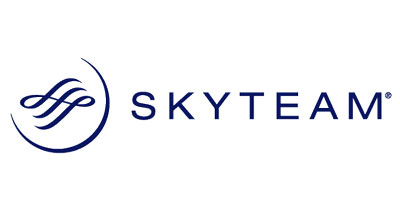 Mauro Oretti
Vice President, Marketing & Commercial
SkyTeam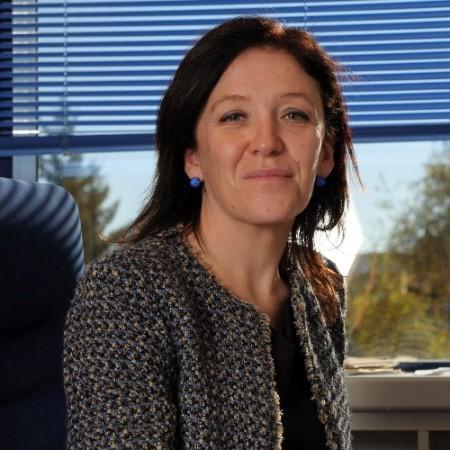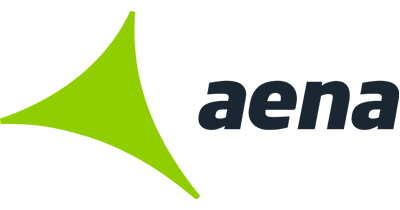 Ana Salazar
Head of Sustainability
Aena
10:30 - 11:30
Coffee and networking in the exhibition hall
Thursday 9th June 11:30 - 13:00
Creating a winning eVTOL customer experience to provide a real alternative to the mobility choices of today
Alternative Session Choice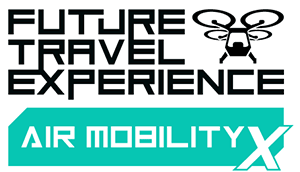 Following the highly successful introduction of the FTE Air MobilityX Summit at FTE Global in Vegas last December, Dublin will play home to the inaugural FTE EMEA Air MobilityX Summit. Experts and guest speakers will help industry stakeholders understand the latest developments in this fast-moving area and how they should adapt their strategies to take advantage of this major change in transportation, which is sure to have big repercussions for the end-to-end travel experience in the future.
Following a scene-setting moderator's presentation and keynotes, a panel of industry innovators will discuss their efforts, visions & learnings relating to what they will do following the establishment of eVTOL operations to deliver a seamless customer journey, and great experience, that will ultimately lead them to winning the customer, and establishing a new mobility platform of choice.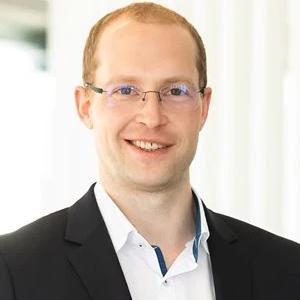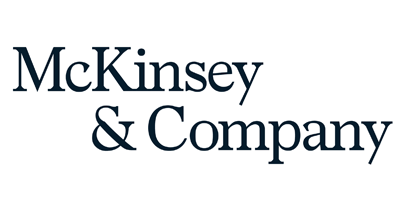 Dr. Benedikt Kloss
Associate Partner
McKinsey & Company and member of the McKinsey Center for Future Mobility (MCFM)
Aircraft leasing giant Avolon has placed the largest ever eVTOL aircraft order with Vertical Aerospace for up to 500 electric aircraft and is working with GOL, Virgin Atlantic, Japan Airlines & AirAsia on establishing ride sharing platforms in their home markets. What have Avolon and Vertical Aerospace learned so far from their efforts in the eVTOL realm, and how do they think a winning customer proposition should be forged?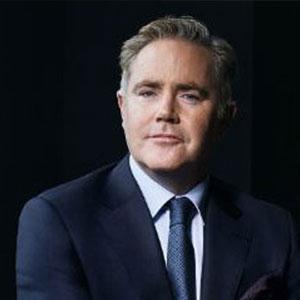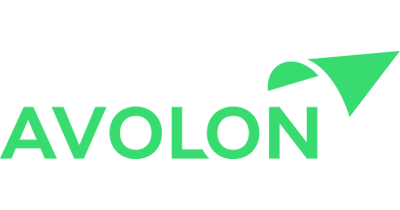 Dómhnal Slattery
CEO
Avolon
A new company UrbanV has been set up by Aeroporti di Roma, SAVE-Venice Airport, Aeroports de la Cote d'Azur and Aeroporto Guglielmo Marconi di Bologna with the aim to accelerate the development of urban air mobility infrastructures internationally, so what is the right approach to setting up vertiports at airports and connecting them seamlessly with other forms of mobility?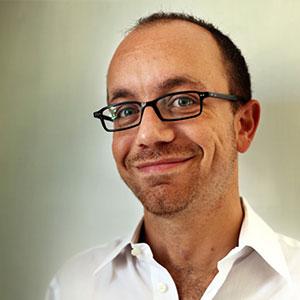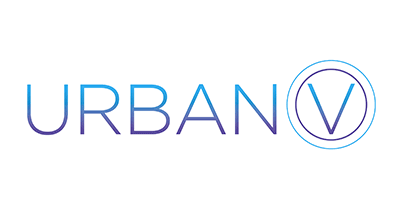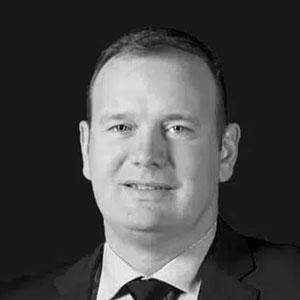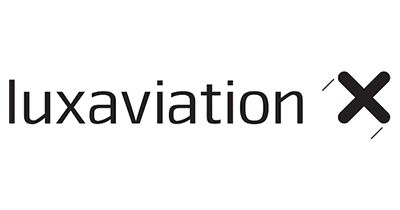 Christophe Lapierre
Head Of Strategy
Luxaviation Group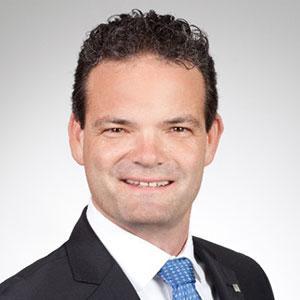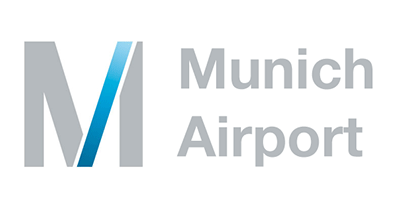 Dr. Ralf Gaffal
Managing Director
Munich Airport International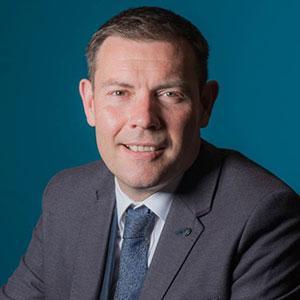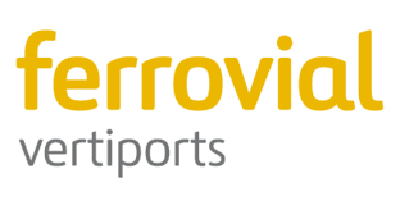 Brad Miller
Managing Director, UK & EMEA
Ferrovial Vertiports
How will the future eVTOL consumer journey look like?
How to win the consumer? What will be main consumers demands in the future eVTOL journey? What are the make-or-break points in the future eVTOL consumer journey?
How to provide a competitive offering to other mobility modes (e.g., taxi, e-hailing)?
How to seamlessly integrate eVTOL into the full mobility picture? How to provide intermodal mobility, i.e., close the first- and last-mile gap?
How to optimize the vertiport journey? How will this be different from today's airport journeys?
How to monetize along the full consumer journey?
13:00 - 14:15
Lunch and networking in the exhibition hall
Thursday 9th June 13:15 - 13:45
Innovation Pitch Sessions
Thursday 9th June 14:15 - 15:45
Digital Identity & Travel Advancements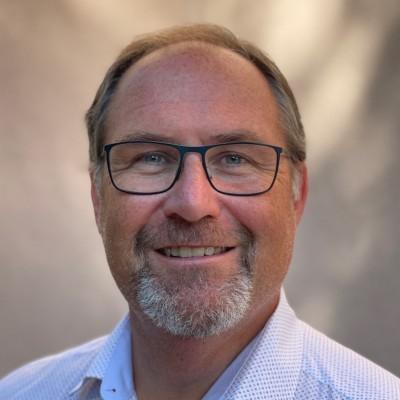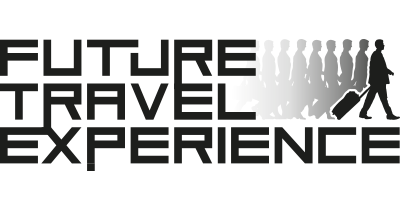 Andrew Price
Former Head of Transformation
Future Travel Experience
How are Lufthansa and Fraport collaborating to facilitate biometrics across all the key touchpoints in the passenger journey?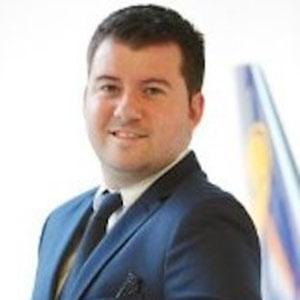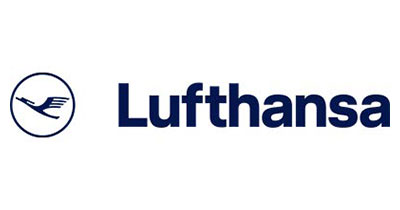 Patrick Sgueglia
Product Manager - Regulatory Services & Biometrics
Lufthansa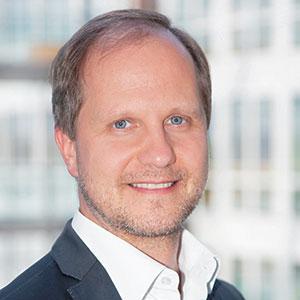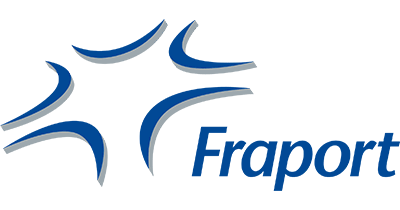 Jens Sanner
Program Director for Digital Services and Transformation
Fraport
Aena has done 3 biometric pilots with the latest covering the entire passenger journey from home to the plane – app for enrolment, Self Bag Drop, security control and boarding gate. What have been the learnings from these pilots and how will will they now deploy biometrics across the Aena airport network?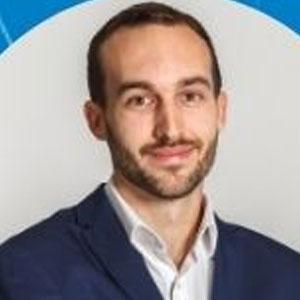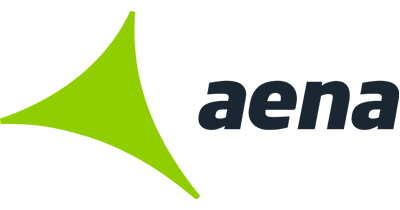 Pablo Lopez Loeches
Head of Technological Surveillance & Innovation Financing Department
Aena
What were the results, and lessons learned, when Eurostar together with iProov, ran a first-of-a-kind 6 month trial using face biometric technology to provide a walk-through passenger corridor, enabling access to high-speed rail services?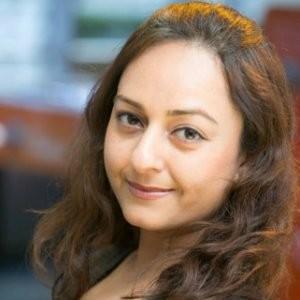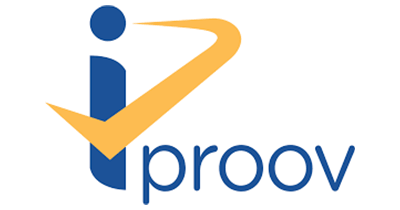 Aarti Samani
SVP Product and Marketing
iProov
KLM is one of the first movers to explore biometrics through the passenger journey, but where is the airline looking next with its digital identity efforts?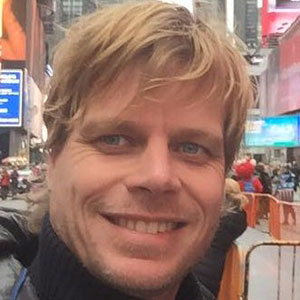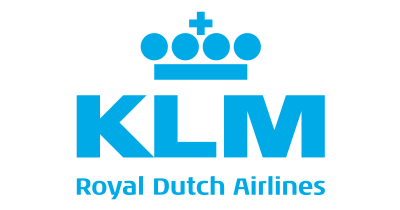 Jordie Knoppers
Customer Journey Manager Seamless Travel & Biometrics
KLM Royal Dutch Airlines
15:45 - 16:15
Coffee and networking in the exhibition hall 
Thursday 9th June 16:15 - 17:15
Closing Keynote Session – Leaders Panel (Open to all participants)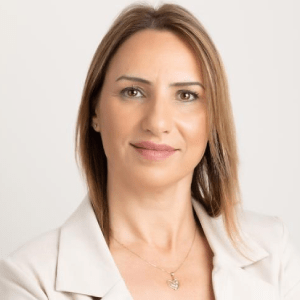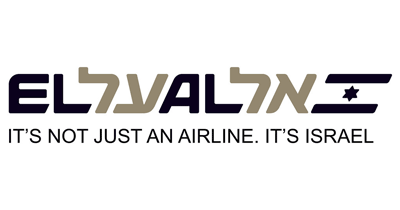 Dina Ben Tal Ganancia
CEO
EL AL Israel Airlines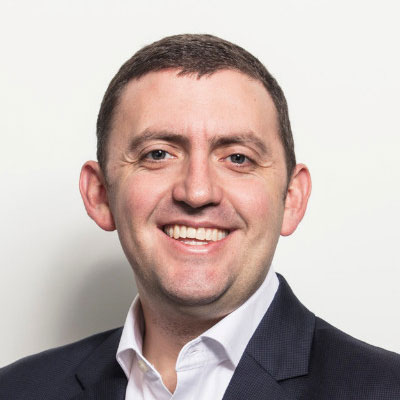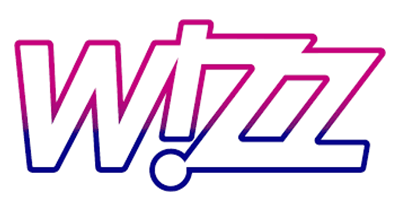 Robert Carey
President
Wizz Air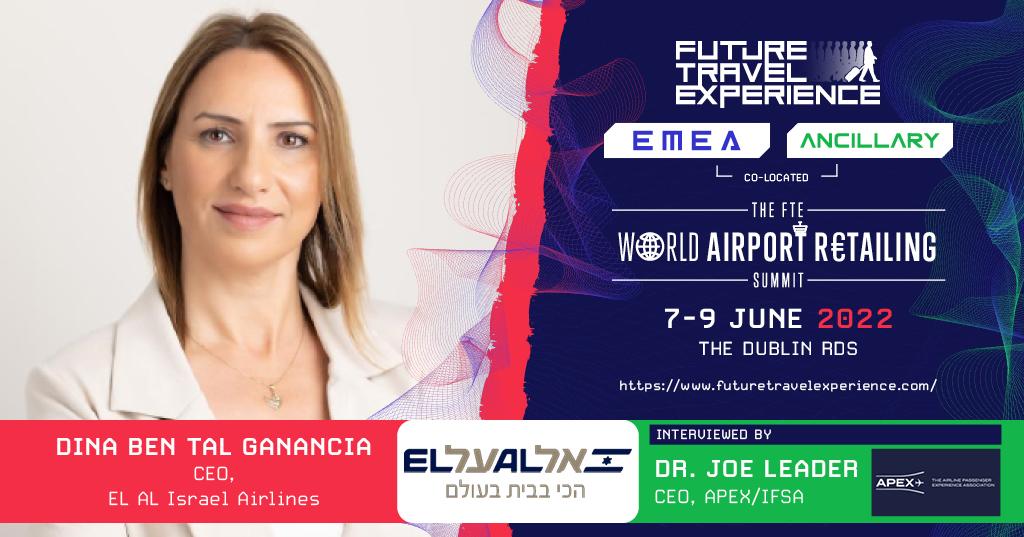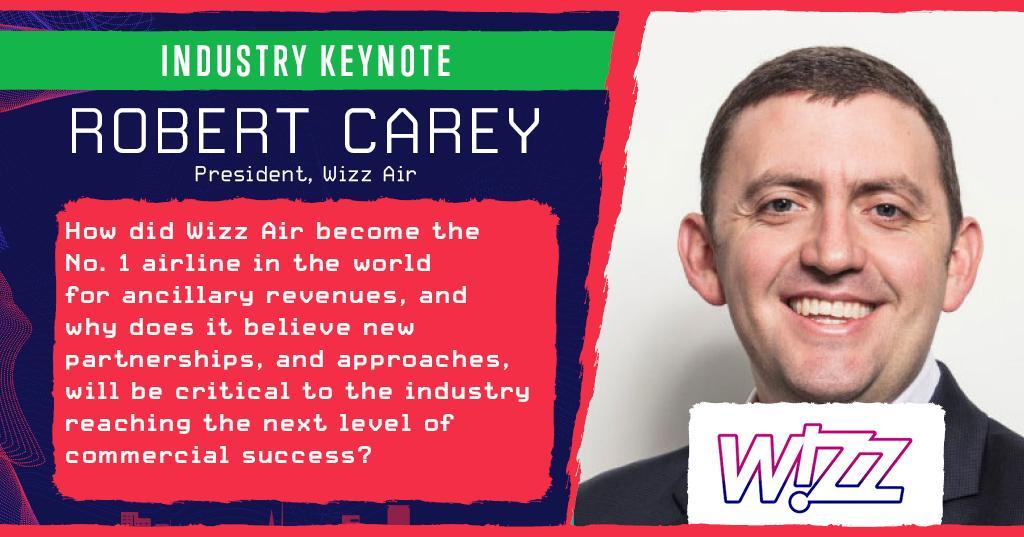 Thursday 9th June 20:00 - 23:00
FTE EMEA/Ancillary/World Airport Retail Closing Party at the Guinness Storehouse Gravity Bar

Following an incredible two days of learning, networking and inspiration, FTE EMEA/Ancillary/World Airport Retailing builds towards an exciting, fun-filled crescendo through our unique closing social event. The night will showcase world-famous Irish hospitality, music, drink and craic, and will undoubtedly live long in the memory, and help forge new relationships and business prospects, for all. Taking place at the new Gravity Bar at the Guinness Storehouse, firstly you will explore the story of Guinness across the seven floors of this iconic building, before taking in the 360-degree views of Dublin city from Gravity Bar – the best rooftop bar in Ireland.
Sponsored by:


Get Future Travel Experience news & updates sent to your inbox