Event app & Attendee Engagement Platform
Driving new collaborations to create industry progression is at the heart of Future Travel Experience, and our intelligent event app with built in attendee engagement platform is the tool designed to help achieve this.
This platform will enable you to connect with technology companies, suppliers, airports and airlines in advance of the show to ensure you meet the right people during your time in Dublin. The event app also serves as an alternative to traditional paper-based event guides, giving you access to the event agenda, delegate list, exhibitor profiles and useful event information. This easy-to-use system will ensure that you can make the most of every minute spent at FTE EMEA and FTE Ancillary & Retailing 2024.
All registered attendees and exhibitors will be invited to access the event app and meeting systems prior to the event, to unlock their full networking potential.
Tuesday 14th May – Exhibitors & Sponsors will have access to ensure that their profiles are set-up with all the information they wish to showcase.
Tuesday 21st May – Our VIP airline and airport representatives will be invited to start arranging meeting
Tuesday 28th May – All participants have access to manage their diary
---
Attendee Engagement Platform
Participants will no longer waste time manually searching through lists of people and jam-packed agendas trying to figure out what to do and who to meet. Attendees just log in and get pop-up suggestions tailored specifically for them!
Powered by:

FEATURES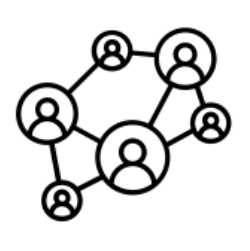 1. AI powered matchmaking – Based on criteria and areas of interest you have entered at point of registration, our networking platform will deliver qualified leads, supporting each and every attendee in their efforts to create and build meaningful business connections.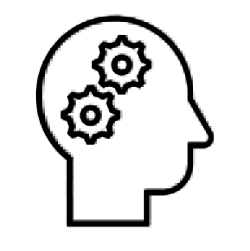 2. A smart and personalised event itinerary - Our Attendee Engagement Platform learns as you interact with it, mapping your journey and content you engage with whilst suggesting sessions you might be interested in joining, and exhibitors you should pay attention to.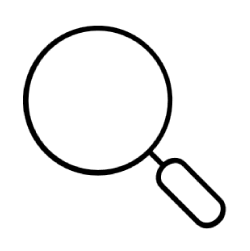 3. Customized leads – Define your search preferences, specify interest areas, and filter our full attendee list by organisation type, seniority and purchasing responsibility; the system will then recommend people you might benefit connecting with.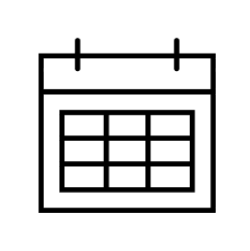 4. Set your availability – Quickly and easily define your meeting availability. Whether you are at the event for a limited time only, have other functions to attend, or want to block out sessions you are particularly interested in attending. This functionality, eliminates the back-and-forth, helping both parties connect and arrange meetings at a mutually convenient time.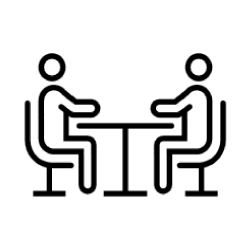 5. Arrange meetings – Send, receive, and manage meeting requests. The platform will offer up time slots and define a meeting point. Add an opening message to your invitation to introduce yourself and suggest why a meeting might be of interest.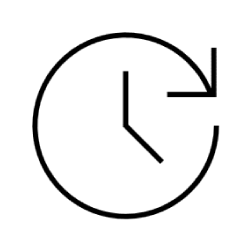 6. Adjust & reschedule - Participants can reschedule their meeting onsite with their phone and alert people when they are running late.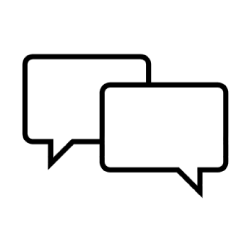 7. Live chat – Once connected, attendees can interact before, during and even after the event. The platform conveniently stores all contacts under the 'My Networking' tab, it's one simple click on the correct individual and you can text chat, share files, start a video call and even create a group with other participants you are connected with.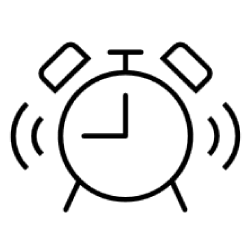 8. Reminders – Eliminating no-shows, our automated push reminders 10 minutes before each meeting, will ensure no meetings are forgotten. Meetings can also be synced with participants' calendars.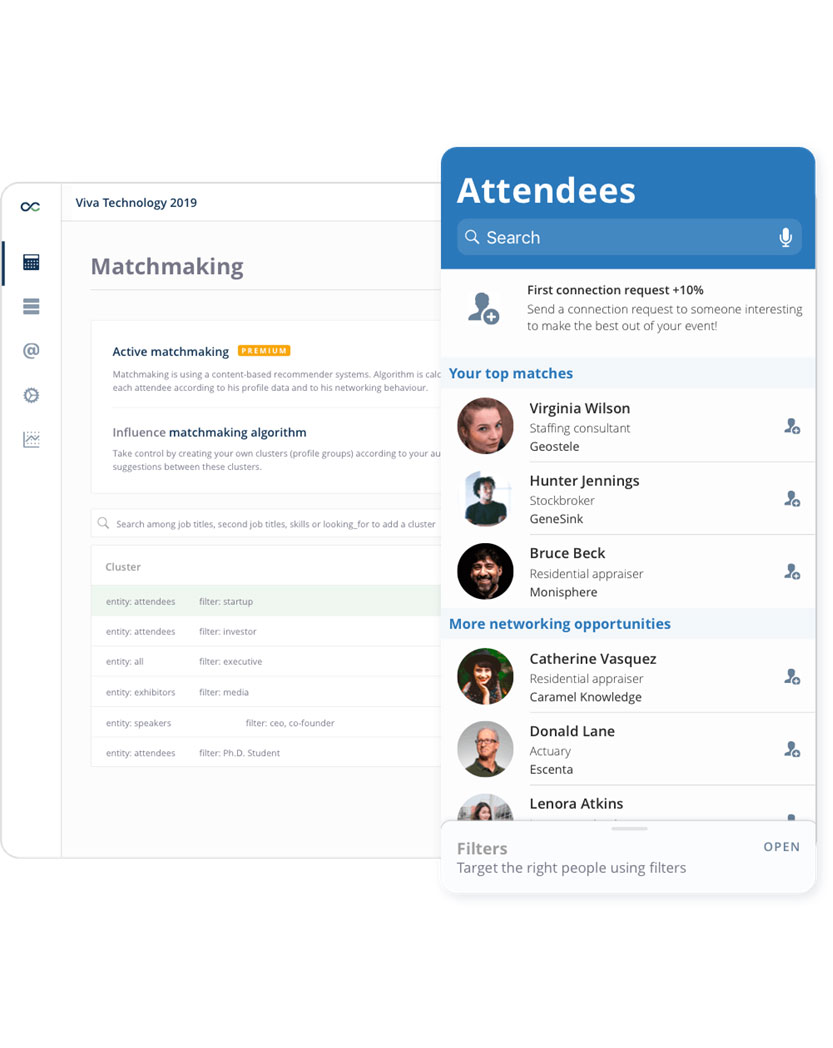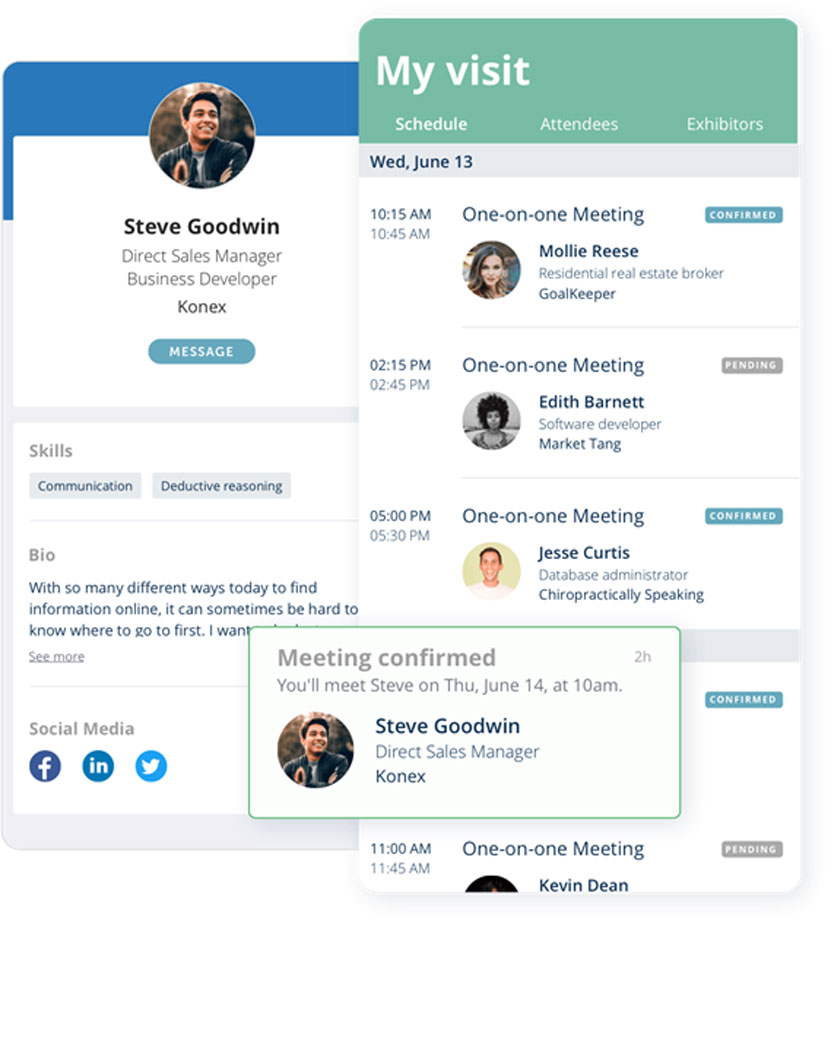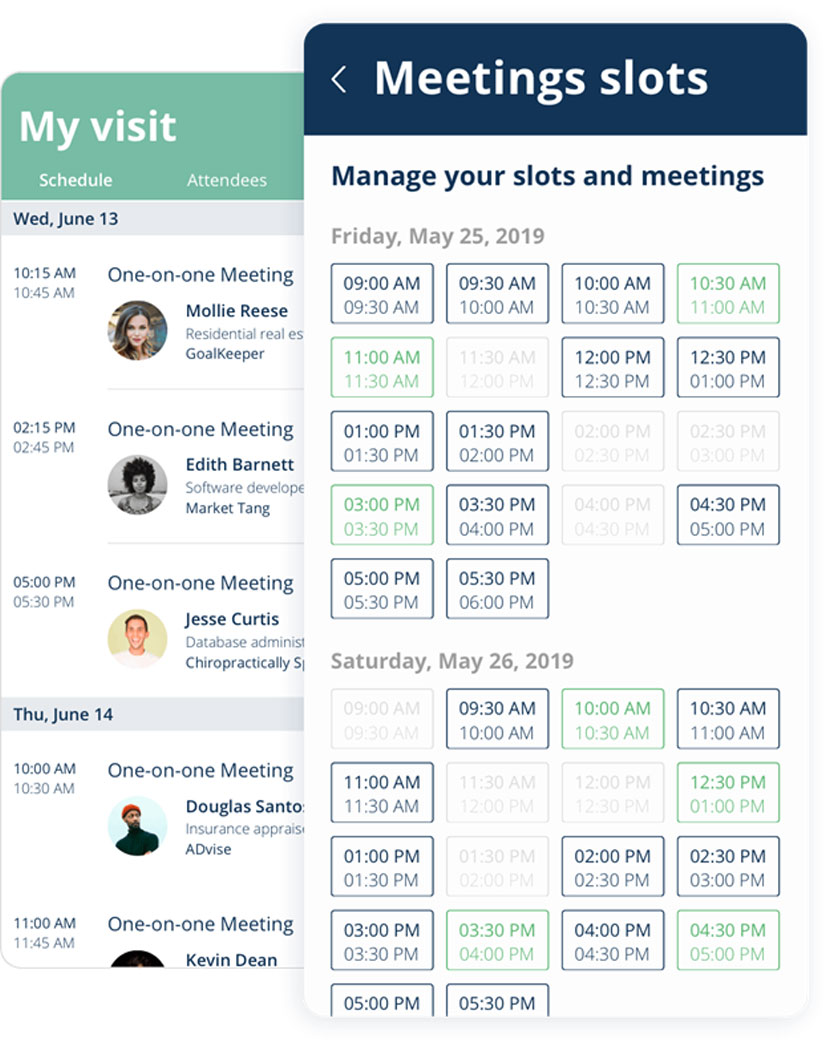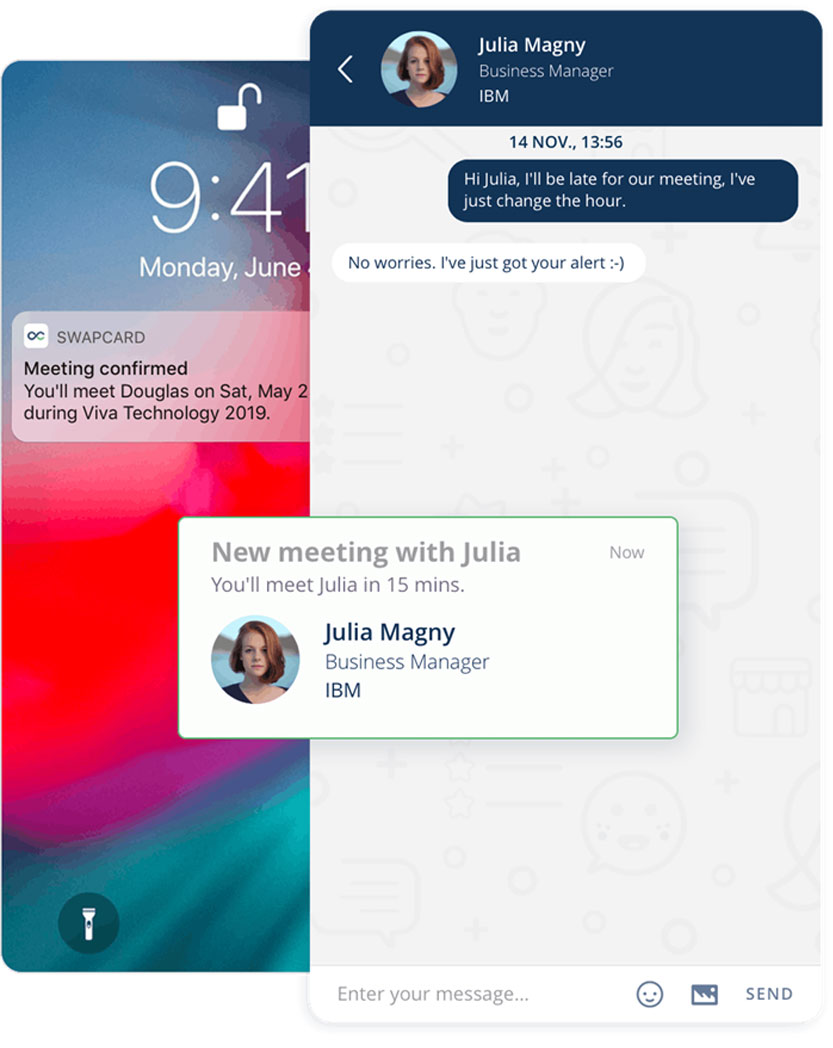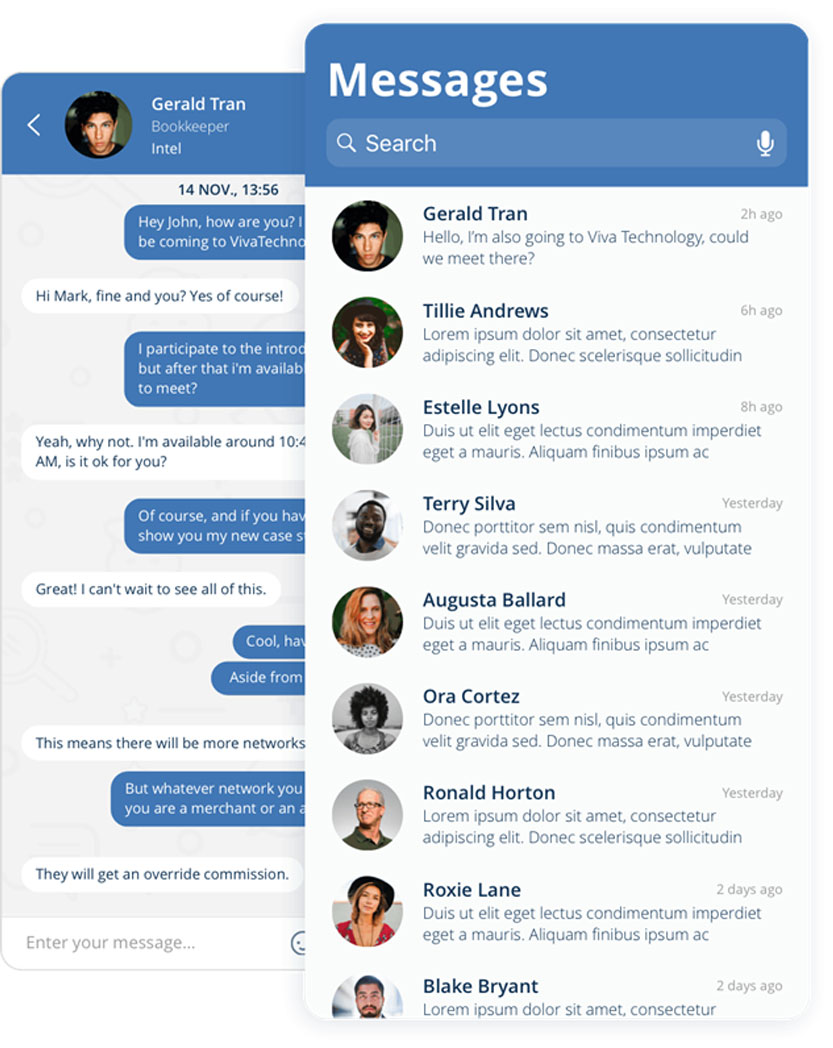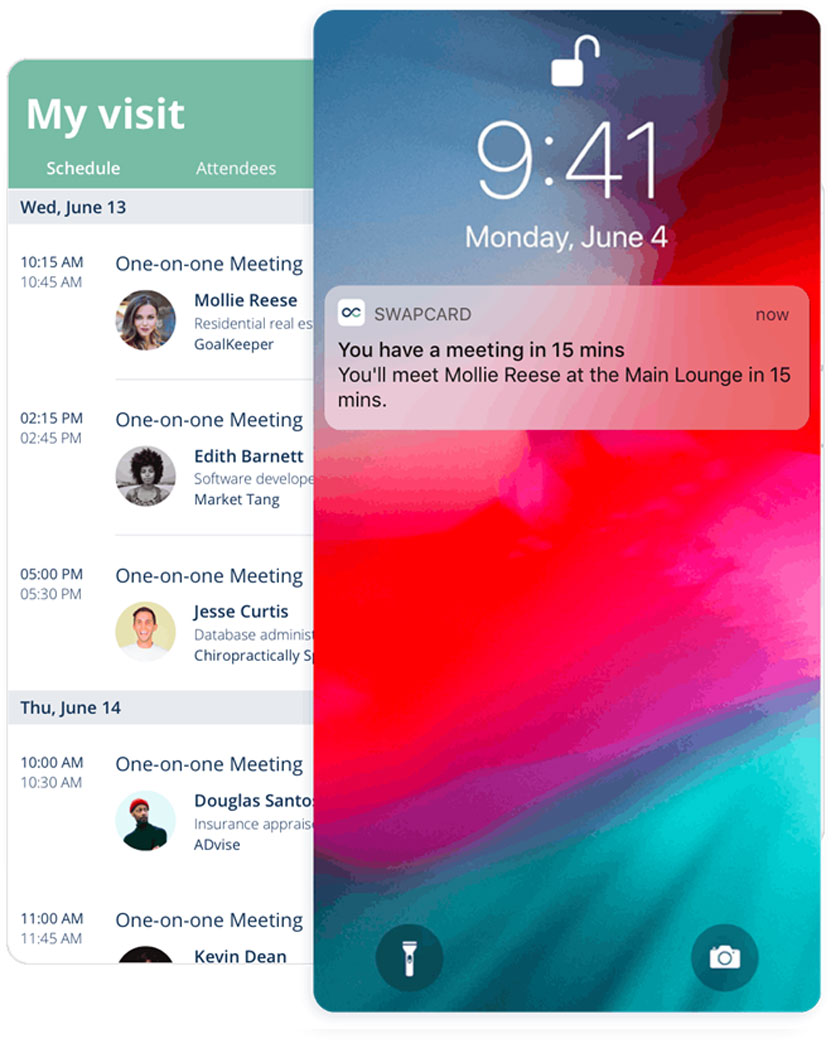 ---
Intelligent event app
Powered by:

AI powered matchmaking and networking* – Using our Attendee Engagement Platform, we will ensure our attendees meet the right people (see above for further information).
Agenda* - View the full event agenda, including conference sessions, refreshment breaks, networking social events, tours and more. Add sessions to your own personal agenda, to keep track of what features you wish to attend.
Exhibitors & Sponsors* - Use our 'Exhibitors' and 'Sponsors' widgets to access the directory of exhibitors and sponsors showcasing their solutions, products, and services at FTE EMEA and FTE Ancillary & Retailing. Scroll at your leisure or search/filter to learn more and explore the resources available.
*Our intelligent event app learns as you interact with it, mapping your journey and content you engage with whilst suggesting sessions you might be interested in joining, and exhibitors/sponsors you should pay attention to.
Speakers - Browse, search and filter the list of speakers confirmed to participate in the FTE EMEA and FTE Ancillary & Retailing conference agenda. Learn more about each by clicking to view their biography, and to see which session(s) they will join.
My Event - Your own personalised diary to help manage your time. Featuring the sessions you've added from the agenda, as well as meetings you have confirmed with your fellow attendees, exhibitors, and sponsors. Attendees can use this feature to block out their meeting availability, track pending meeting requests, and view contacts they've connected with.
Export all sessions and meetings to your personal online calendar (Google, Outlook etc..) or download as a PDF for printing and bringing along with you.
Floorplan - Navigate your way around our FTE EMEA and FTE Ancillary & Retailing 2023 exhibition using the Floorplan widget.
Discussion Forum – Encouraging open dialogue between attendees on set topics, inviting participants to chat and exchange knowledge within conversation groups.
Messages – Here you will find an inbox containing ongoing and new correspondence with individuals, groups and stand representatives, all conveniently collated in one place, and easily accessible in the lead up to, and throughout the event.
Notifications & Alerts – Making sure our delegates don't miss exciting features; and are kept informed of changes and additions to our schedule. Here attendees can also keep track on all their activities – including connection requests, and upcoming meetings.