Airlines and airport operators that registered to attend the 2019 show: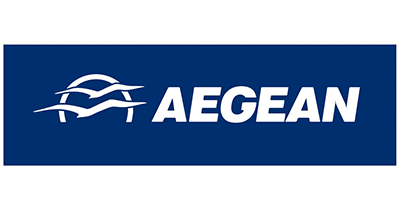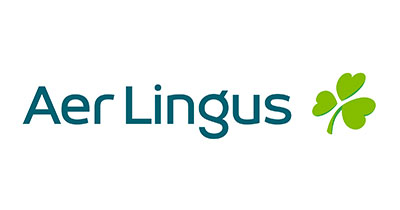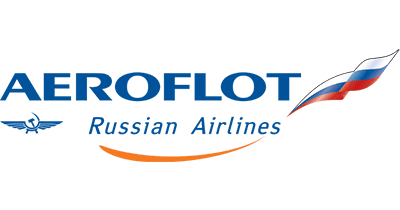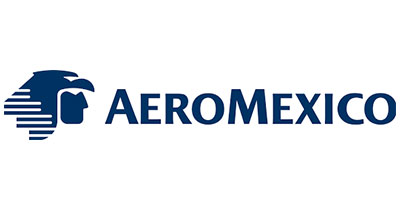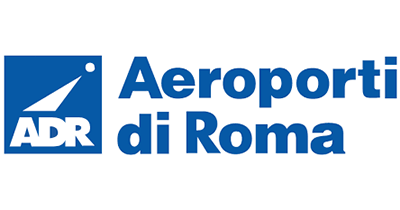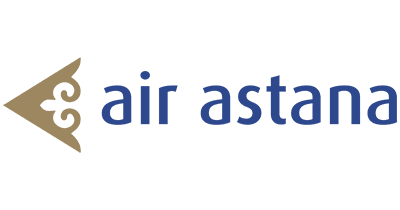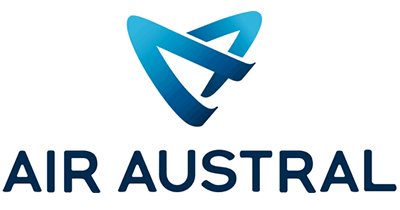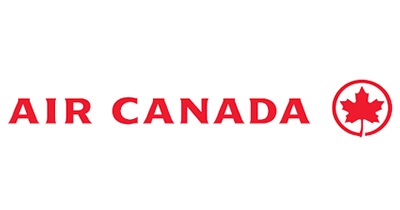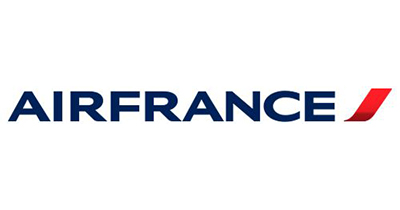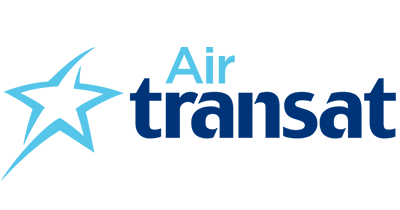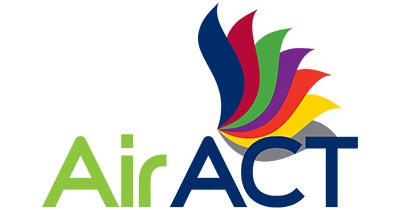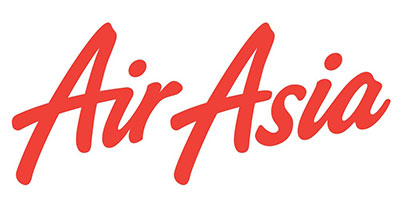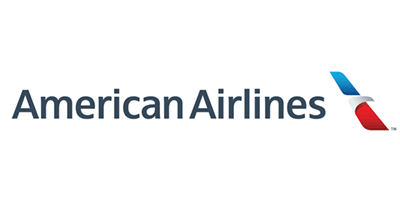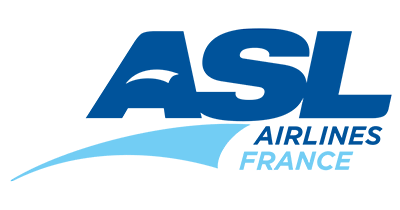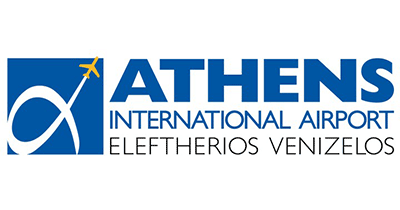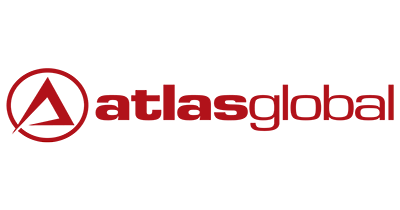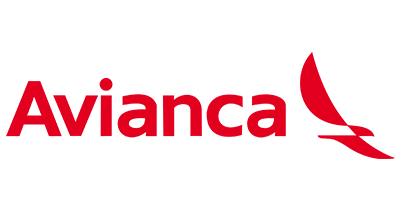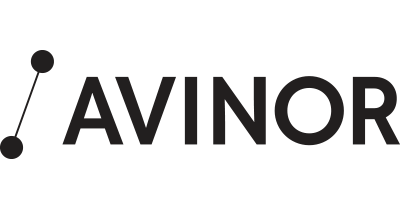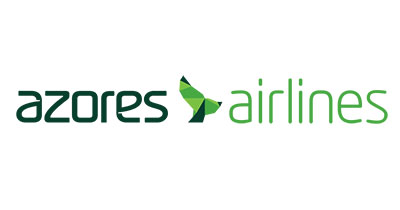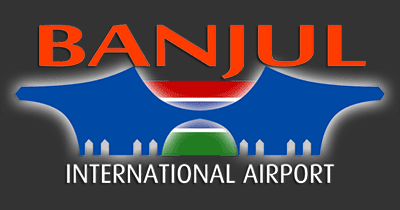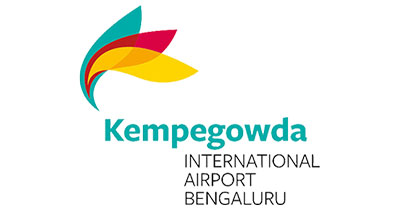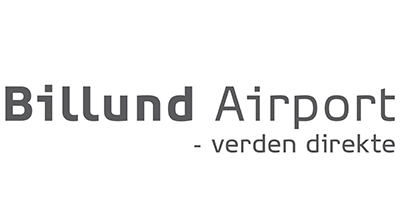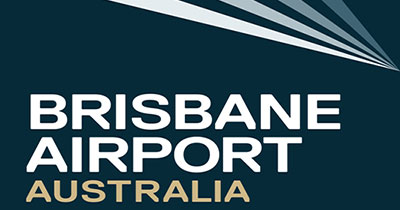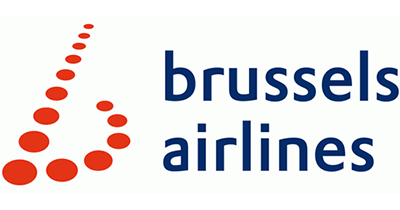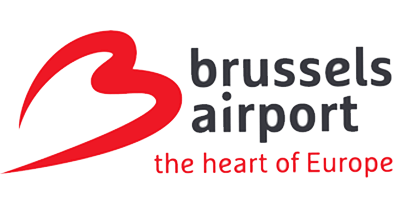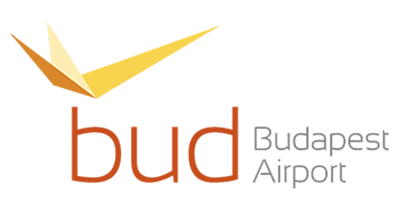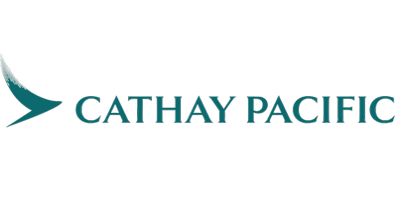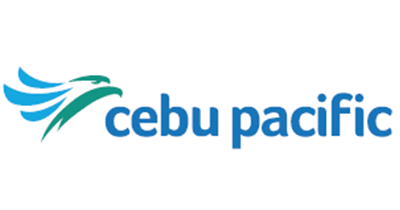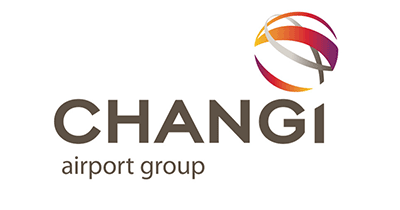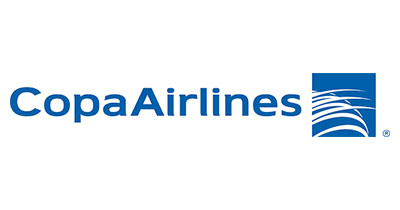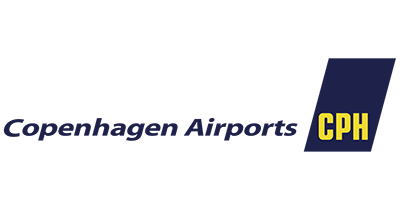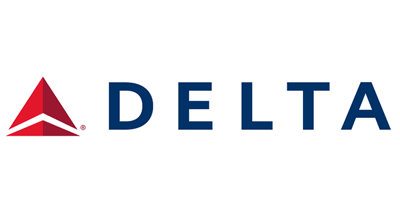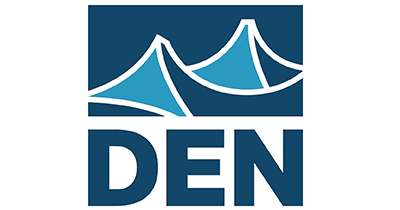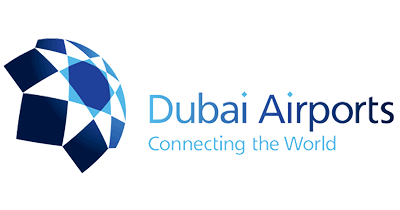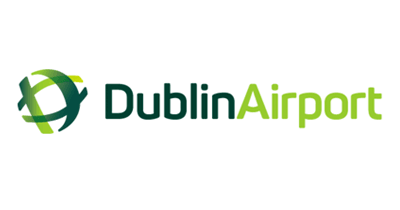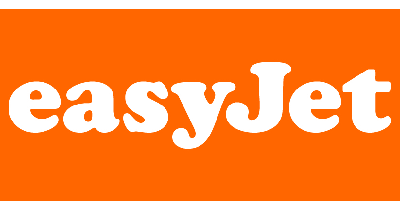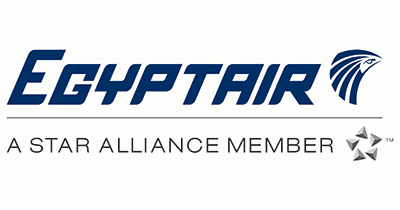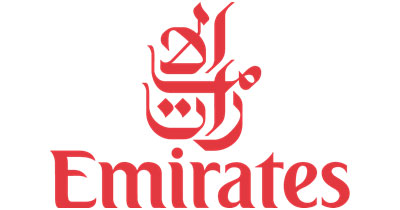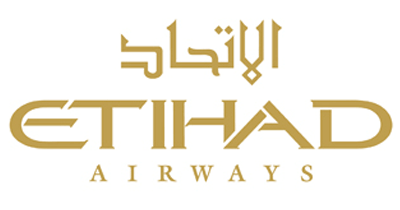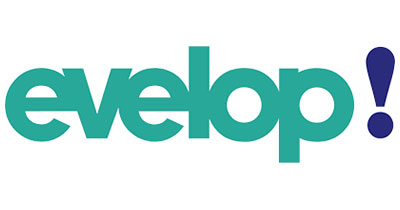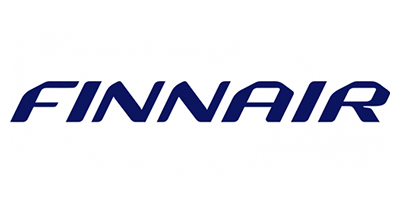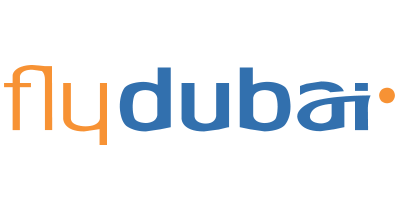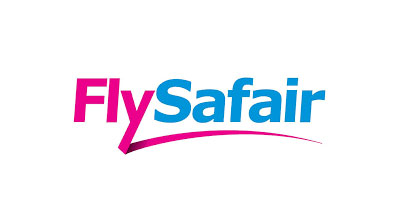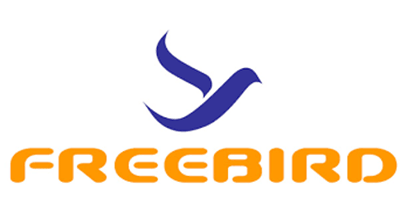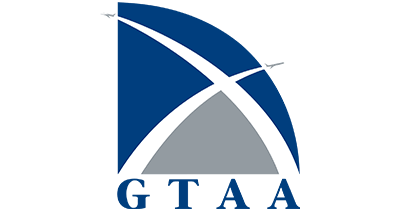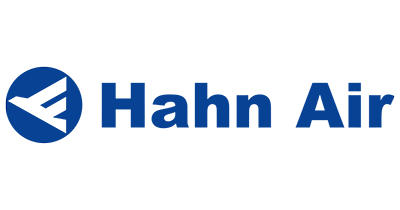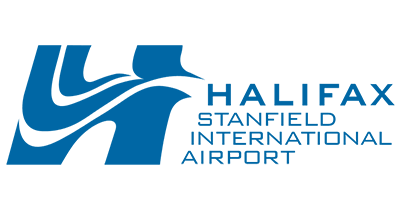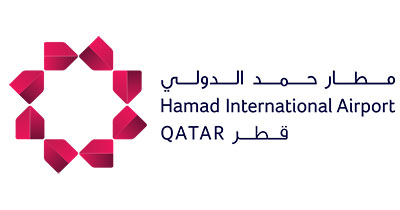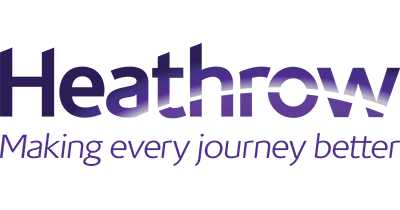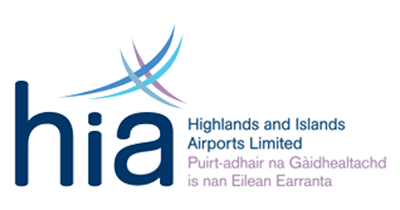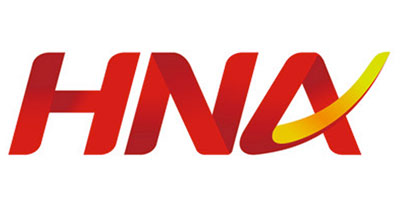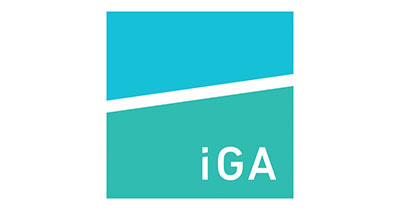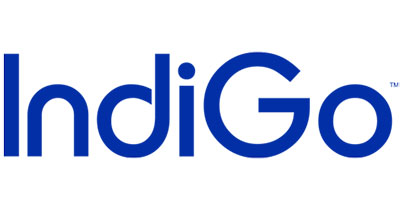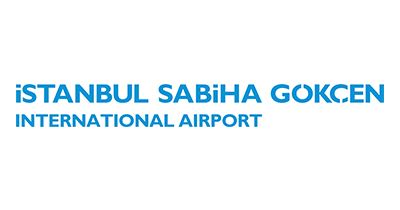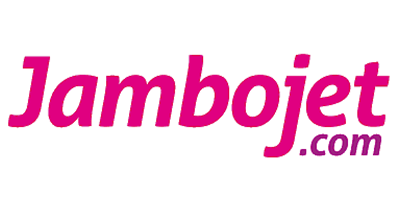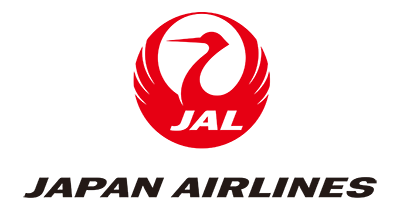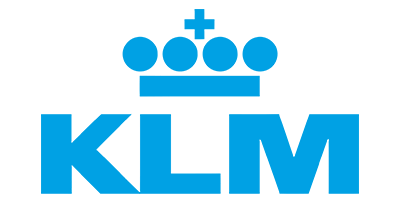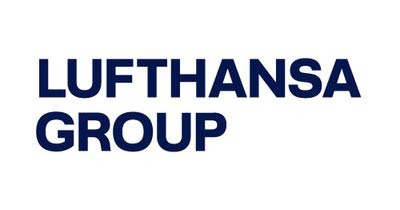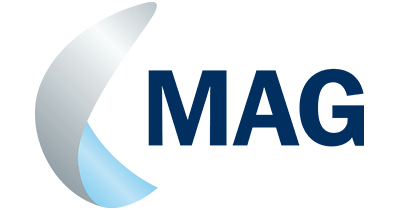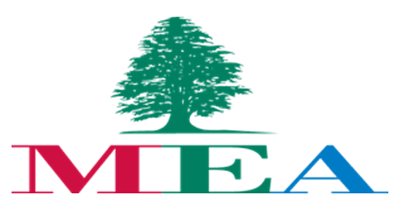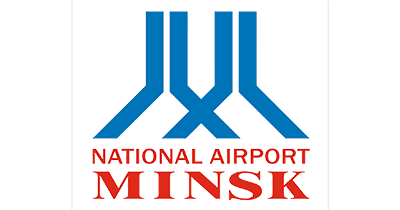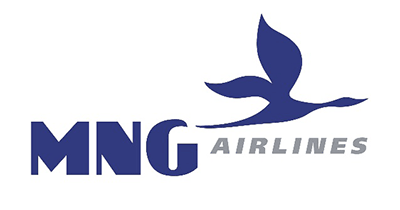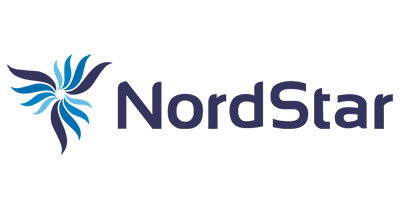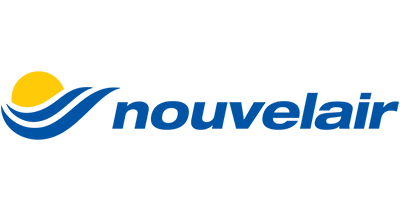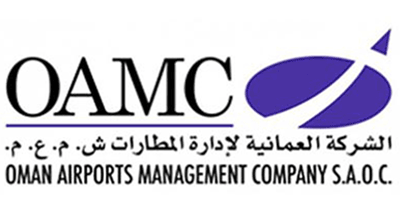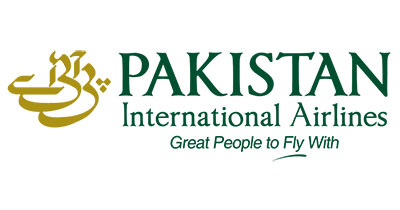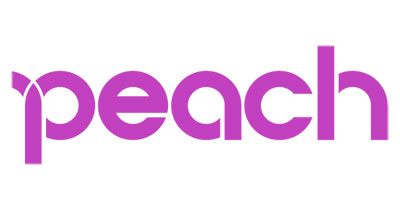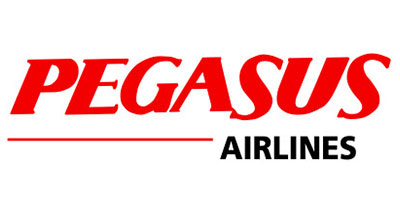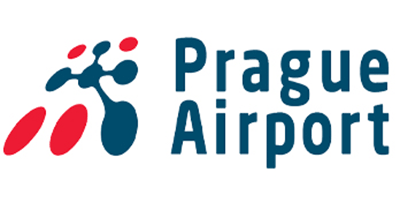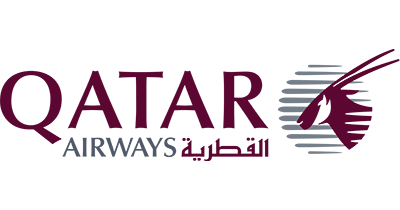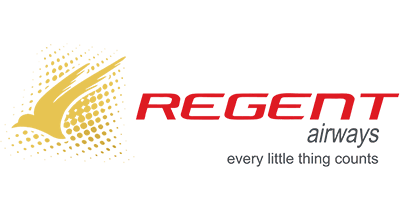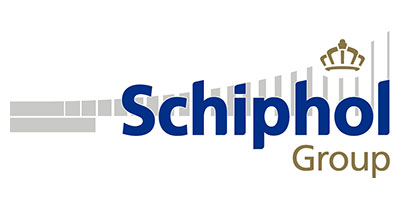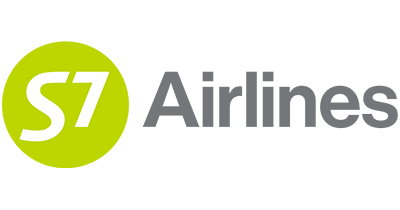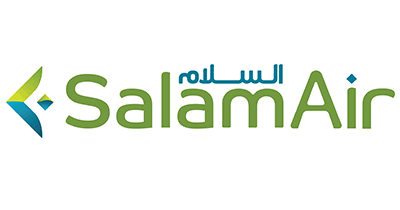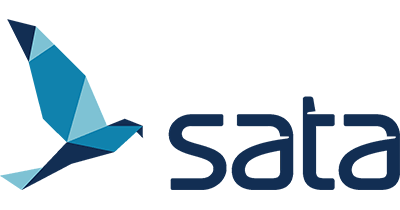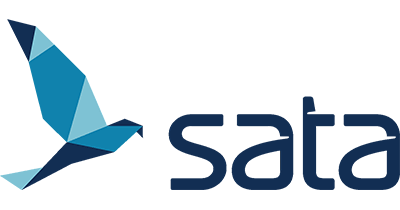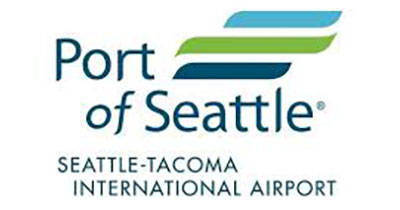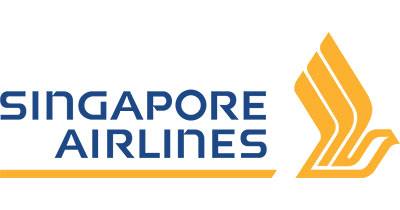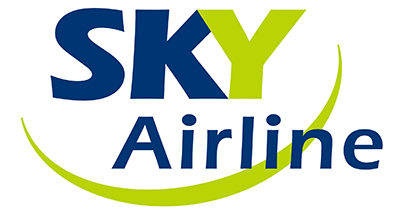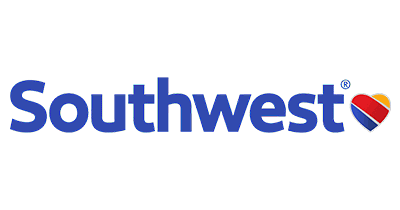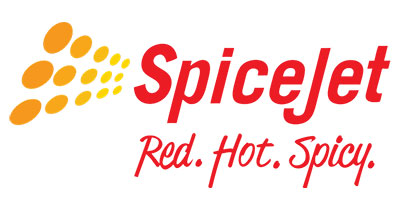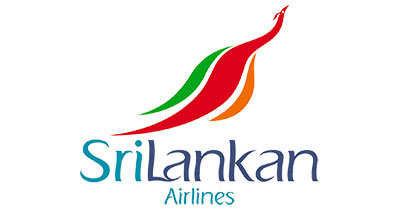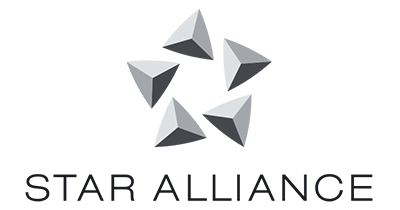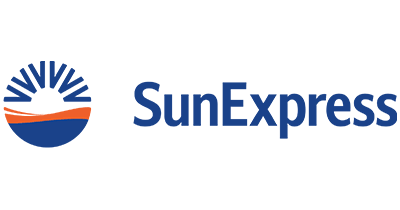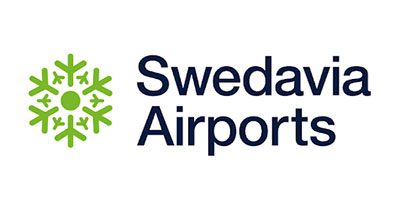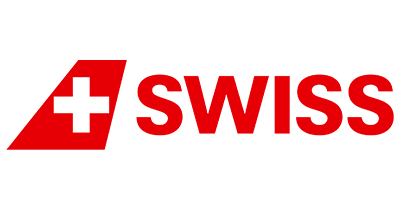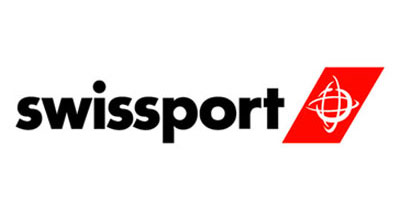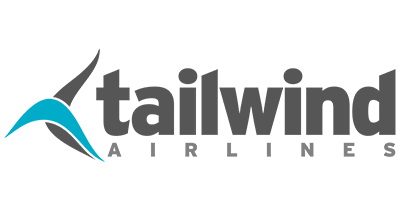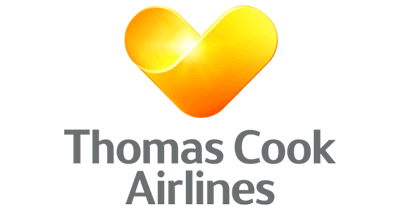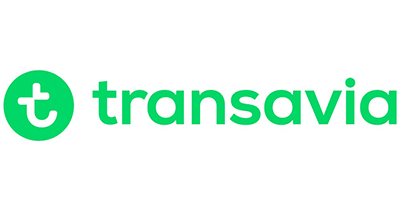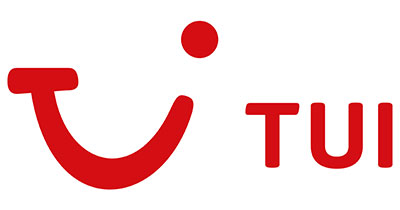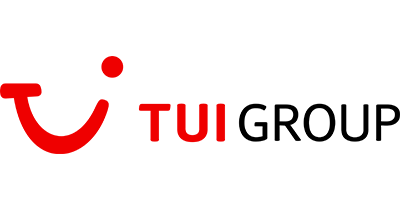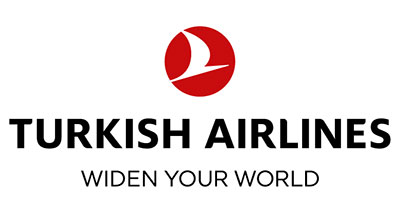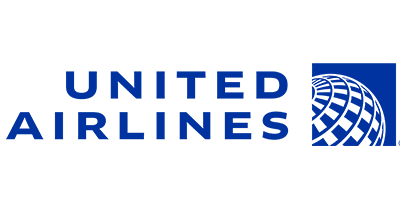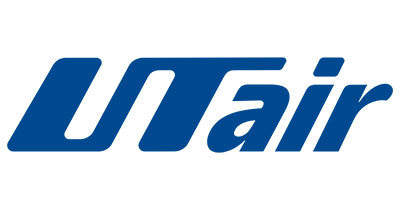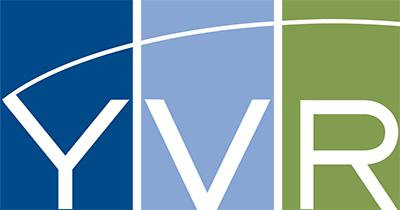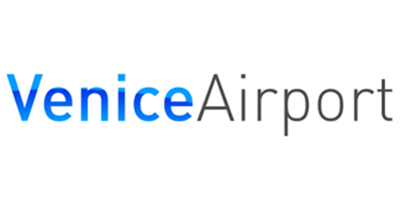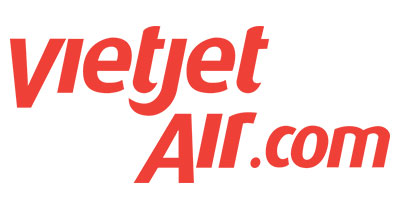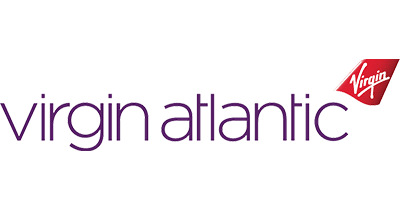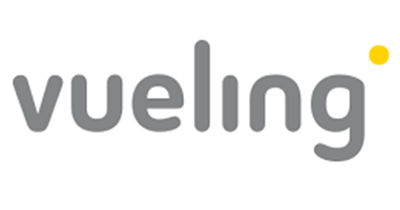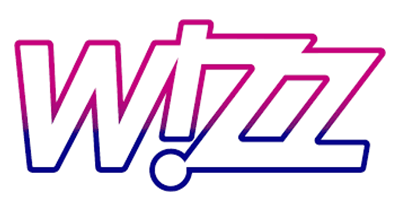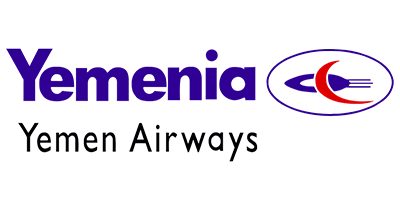 Full list of organisations that registered to attend FTE EMEA/Ancillary in 2019:
---
15below
3A Solutions
3D SeatMapVR / Renacen
A&K Robotics
A24
AAC Limited
AAR Corporation
AB & O Lane Logistics INC.
Abacus Engineering
ABC International
Abdullah H Al Mutawa Holding Company
Abrakadabra
Accenture Strategy
Acf Event
Acolto
Act Airlines
Adara
ADB Safegate
Adp
Aegean Airlines
Aer Lingus
Aero Care BB
Aeroflot
Aeromexico
Aeropodium
Aeroporti di Roma
Aerotime Media Group
Affinnity
AHS Aviation Handling Services GmbH
Air Astana
Air Black Box
Air Canada
Air France
Air Property Ltd
Air Serbia
Air Transat
Air Transport World
Airasia
Airbiz Aviation Strategies Limited
Airbus
Aircraft Commerce
AirFi
Airfree
Airglass Gmbh
Airline Passenger Experience Association (APEX)
Airline Suppliers
Airport Dynamics TV
Airport Management Ltd.
Airport Show 2020, Dubai
Airport Suppliers
Airstream Associates
Airtime Travels & Tour Limited
Al Azhar University Cairo
Al Seraj Tours
Alfadis Trading
Alkas Organization
Allied Global Resources
Almusbah Trading Group
Al-Nisa Travels (Pvt) Ltd.
Alrifai Trading Co.
Alrifai Trading Company
Alx Hungary
Amadeus
Amazon Web Services (aws)
American Airlines
American Express Global Business Travel
Annpeters Global Concept Limited
APEX Media
APS Lojistik Servisi A.S.
Arcadis
Arcadis Turkey
Arkas Lojistik
Armaksa
Armenian Helicopters Llc
As Gıda
Asa jet
Asil Ith Ihr Ltd
Asis Elektronik Ve Bilişim Sistemleri
Asl Airlines France
Association "Airports Of Ukraine" Of Civil Aviation (aauca)
At2win
Atamars
Atelier Rebul
Athens International Airport
ATIS
Atlasglobal Airlines
Avery Dennison
Avianca
Avinor As
Avito / Groupe ADP
Axinom
Aydın Üniversitesi
Ayjet
Azores Airlines
BAGTAG
Bagtrax Ltd
Bangalore International Airport Ltd
Banjul International Airport
Beijing Dapeng
BeMyWays
Bengaluru International Airport
Bersis
Bestseller A/s
Bidroom
Billund Airport
BizTravel
Bloomberg
Bluebox Aviation Systems Ltd
Bodewalking
Boğaziçi University
BONFLITE
Boni Global
Boytorun Kimya
Boyut Group
Branchspace
Bridge Technologies
Brisbane Airport Corporation
British Consulate-General Istanbul
Brussels Airlines
Brussels Airport
Btrfly.Net Inc
Buckinghamshire New University
Budapest Airport Zrt
Bulk Trade Limited
Bulundum
Business Sweden
Butterfly Fss Ltd.
ÇAĞRI LTD
Capgemini
Cast Oil
Cathay Pacific Airways
Cavotec Uk Ltd.
Cebu Pacific
Changi Airport Group (Singapore) Pte Ltd
Charsadda Pharmacy
Chashmandaz Ertebat Co
Chauntry
CHS Claims Handling Solutions GmbH
Circle4x
Cirium
City Of Vantaa
Civil Aviation Authority of Thailand
Civil Aviation Directorate of the Republic of Serbia
Clajohy Global LTD .NIG.
Collins Aerospace
Collinson
Comfort Unique International Ventures Limited
Comnica
Consulate General of Canada
Copa Airlines
Copenhagen Airports International
Corsens Teknoloji
Countalytics
Cross Rivers State Government Of Nigeria
Csr Turkey
Custom S.p.a.
Cyprus Science University
DACO
Daniel Investment Co. Limited
Dassault Systemes
Datalex
Datalogic
Delmia Quintiq
Delta Air Lines
Delta Outdoors
Demi̇r Sağlik Ve Hayat Si̇gorta A.ş
DENGE Airport Equipment
Denver International Airport
Desibel Agency
Desko Gmbh
Destek Patent A.S
DFS Tax Free Store Management
DHMI
Diadem Travels International
Discover Car Hire
Display Interactive
DK Consulting & Development
DOERZ.COM
Doğan
DOGAN INSAAT
Dolsar Inc. Co.
Dotairport, Llc
Drone Consultants Ireland
DTP
Dubai Airports
Dubai Aviation City Corporation
Dublin Airport
Dulink international
E4U TOV
Eaglecrest
Easyjet
Eeca (European Educational Consultant & Advisor)
Eezeetags B.v.
Efectio Sleep
EF-GSM
Eg Travels
Egemen Gazetesi
Egent
Egentic Asia Pacific
Eğitim Müdürü
Egypt Air
EKOL
Ekol Aydinlatma
Ekspres Lojistik
Electric-Electronics
Elektropanc Elektronik Ltd.
Elenium Automation
El-gorethi Travel Hub Enterprise
Embross
Emirates Airlines
Emse Eng.
ENCON Cevre Danismanlik Ltd. Sti.
Encon Laboratory Inc.
Enna
ERSAF / IONAIR
ERV Turkey
Eshky Consultant
Eso Royal Gate Travel And Tours
Esvap
Ethiopian Airlines
Etihad Airways
EUROCONTROL
Europ Assistance - Generalli
Evelop Airlines
Everymundo
ex. Shell Netherlands Sales Company N.V.
Exambela Consulting
Exruptive And Intelligent Track Systems
Fadessa negoce
Farelogix
Fareportal Inc.,
Fast Future
Fasttrack.aero
Federal Airports Authority of Nigeria
Find my lost
Finnair
Flight Global
Flightbuddy Ltd
Flixbus
Fly Tenerife
Flydubai
Flyers Concierge
Forecast Global
FORMIA
Forter
Franco Ltd
Fraport Greece
Freebird Airlines
Future Airport
Future Travel Experience
GACA
Gap Construction
Gaü
GB Pro
Genc Kusak
General Authority of Civil Aviation
General Electric Digital
Geneva Airport
GetYourGuide
Gewjn
Ghafari Associates
Gilanelectronic
Girişim Merkezi
Global Ats Limited
Global Call
Global Eagle
Global Travels
GM&A Pty Ltd
Gmw Mimarlik Ve Danismanlik Ltd Ştİ
Go Games
Gözen Air
Gözen Holdi̇ng
Grab
Greater Toronto Airports Authority
Grimshaw Architect
Gse
Guestlogix
Gülsha Aş
Gunnebo
Gürsel
Hadmas Logistics Limited
Hahn Air Lines Gmbh
Halifax International Airport Authority
Halil Rıfat Paşa MTAL
Hamad International Airport
Haneda Future Research Institute Inc.
Haptic Architects Ltd
Haritaevi Aviation Eng.
Haugesund Airport, Norway
HAVACI YOUTUBE CHANNEL
Havacılık ve Uzay
HAVAŞ
Havatech
Hayat Kimya
Haybel Company Limited
Heathrow Airport Limited
Hemex Trading
Hepstar
HERE Mobility
Here Technologies
Heritageskies London
Hermes Airports Ltd
HEYDAY Facility Management
HighPass
HITIT Computer Services
HNA Airport Group
Holiday Extras GmbH
Honeywell
Huawei
Human Recognition Systems
Ibb
IBM
Iboardings
iBusinessLabs
ICRON Technology
ICU
Idean
Idemia
İFE ADVERTISING SALES
IGA Airport Operations
İga Havalimanı İşletmesi A.Ş.
IGA Istanbul Airport
iGA Support Team
İKAS Teknoloji AS
IKEZ Aviation Consulting LLC
IKOOR / MIKODAM
Ilost
Immfly
In The Pocket
IndiGo
Indy Associates Co., Ltd.
Infinite Peripherals
Inflight VR
InfraSec
Ink
Inmapper
Inmarsat
Insider
Intent
Intercontinental College Of Aviation Nigeria
International Airlines Group (IAG)
Invicta Consulting and Partners
Isbank
ISE
Isik Madeni Esya San Ve Tic Ltd Co
Israel Airport Authority
Istanbul Aydin University
İstanbul Bilgi University
Istanbul Consult
Istanbul Gazetesi
İstanbul Metropolitan Municipality
Istanbul Modern
İstanbul OSB
Istanbul Sabiha Gokcen İnternational Airport
İstanbul University
IT4AERO
Its
İTU
Itw Envopak
Jal Infotec.ltd
Jalux Inc.
Jambojet
Jamjoom Trading & Contracting Co.
Japan Airlines
Jetcom Enterprise
Jetro Istanbul
JG Tech Innovation
Jimmy Co Limited
Joe-mec Ventures
Johannes K.
Joint Tax Board
Jollytur
Journey Partners
Jp Ias Ltd
Kaira Traveling Agency
Kalampalikis Villas Mon Ike
Kameraman
Kanki Co., Ltd.
Kapadokya Universitesi
Kathrein Solutions Gmbh
KC Construction
Kennievision Travels
Kepler
Keren Energy
Kia Group
Kiwi.com
KLM
KMD Insurance and Reinsurance Brokerage
Koala Media
Komatsu
Lamtech Solutions Limited
Landor
Lao-Japan Airport Terminal Services Co.,ltd.
Lasker
LAVIVA Tech
Lg Electronics Middle East & Africa
Limak Holding
LINKTOUR SAS
LINX
Living Flame Concepts Limited
Locuslabs
LOLI ENTERPRISES
London Gatwick Airport
London Luton Airport
Loungexperiences
Lst Lojistik Ltd
Lufthansa Group Hub Airlines
Lufthansa Systems Gmbh & Co Kg
Lyngsoe Systems
M2Mobility Inc.
MACYS PVT LTD
MAG (Airports Group)
Mag Cooperation
Maku free zone
Malaysia Airports
Mamtech Aviation
Manchester Airport Group
Mavi Deniz Hotel
MCBS
Meccti Company Limited
Mechanical Drafter
Mechitux Solution Ltd
Mediaport
Medical Class Ltd Sti̇
Mercybless Global Resorces
Mergermarket
Metal Technology Ic Ve Dis Tic Ltd Sti
Metro Istanbul
Mi Tur
Micgrace Enterprise
Middle East Airlines
Mindflow Partners
Ministry Of Health
Minsk National Airport
Mitsubishi Heavy Industries Ltd.
Mng Airlines
Moorhouse
Mott MacDonald
Multitek Data Systems Limited
Mydutyfree
NACO
Napier Aero Services
Natural Agric.co.w.a. Ltd
Navifly
Ndil
Near East University
NEC Asia Pacific Pte Ltd
Netas Telekomunikasyon A.s.
Nigeria Civil Aviation Authority
Nigerian Airspace Management Agency
Nitco
Nordstar Airlines
Nordwind Airlines
Nouvelair
NucleoCC
NXP
nywhr.com
OACA
OLCSAN
Oluade Nig Limited
Oman Airports
Oman Aviation Group
Oman Ground Handling Llc
OneAire
Onna Engineering
Optionizr
Optist Kamal Enterprise
Oroh Contractors Limited
Oskay
Pack&fly
Pakistan International Airlines
Pamenoch Travel Ventures Limited
Panasonic Avionics
Panzly
Parkexpert
Parkvia
Pat Aeroservices
PAXLOOP
Pazarlama
Peach Aviation, Japan
Pegasus Airlines A.ş.
Petrolog Engineering Service Limited
Pilotistan
Planitas
PM First
Porsche Consulting Gmbh
PortGuru.Travel
Possehl Spezialbau GMBH
PPS Publications Ltd
Prague Airport
PriestmanGoode
Print Teknoloji
Private
Pro Miltech Company Limited
Promedi ltd
Propeller Shannon
PROS
Prosline Kimya
Pruvo Net Ltd
PT. Dewataagung Wibawa
Pumazi Nigeria Limited
Qatar Airways
QuietOn Sleep
Radiocoms
Ramport Aero
RayCon Ltd
Reality Vacations Innovations
Rebelroam Oü
Redcabin
Redroute International
Reed Tuyap Fairs
Regent Airways
Regula Ltd.
Reichle De Massari
Retinas
Rideshair
RJL Security Stategies & Consulting
Rodabs De nig ent
Royal Schiphol Group
RUE "National Airport Minsk"
S7 Airlines
Safair Operations
Şafak Mobil Sağlık
Safety Line
Saha Istanbul Savunma Havacılık ve Uzay Kümelenmesi
Sahand
Salamair
Salesforce
Sata Air Açores
Saturated Graphics
Save Engineering Srl (Venice Airport)
Save Spa Venice Airport
SaVoir Fair
Schindler Elevator
Schiphol Group
Seattle-tacoma International Airport
Securitas Transport Aviation Services
Sedefgrup
SeeVoov
SEMIH SISMAN
Setec
Shazam INC
Sherpa
Shevon Projects NIGE
SHP
SIA
Signol
Sinan Arslanturk
Singapore Airlines
Sir Feco International Ventures
Sirena-Travel JSC
SITA
Sita Turkey
Sky Airline
Skyborne Travels And Tours Ltd
Skyplan
S-man
Smart Homes Group Of Company Nig.ltd.
Smart Teknoloji
Smart Vision International
Smiths Detection
Smiths Heimann GmbH
SOFTROOM
Sojern
Somegelle
Sopra Steria
Southwest Airlines
Spicejet
Srilankan Airlines
Star Alliance
Stelia Aerospace
Studio Duncalf
Subaşı Lmtd.
Sun Express
SVK DEFENSE
Swedavia Airports
Swedish Chamber of Commerce for the UK
Swiss Intl. Air Lines
Swissport International Ltd
Syniverse Technologies
Systemair HSK
Tailwind Airlines
Talma
Talon Outdoor
Tarmac Technologies
Tav
Tav Technologies
Taxfreezone
TCI Cabin Interior
TD Link Technology
Teague
Technique Products
Teknik Dokum A.S
Tempugo
Terminal 2 Gesellschaft / Munich Airport
Thatch Luggage
The Airport Agency
The Green Park Hotels & Resort
The New Airport Show Istanbul
Thedesignair
Thomas Cook Airlines Ltd
THY OPET Havacılık Yakıtları AŞ
Toplum
Torus Logistics
Toruz
Trans Capital Finance
Transavia
Travel a la Carte
Travel Designer (pvt.) Limited
Travel Trade Outbound Scandinavia
Travelaer
Travelport
Travelstart
trift experiences OÜ
TripSymphony
Tristanmini
TrustaBit
TSI Aviation Seats
TUI Airlines
TUI Group
Tunisair Handling
Türk Hava Yolları
Turkcell
Turkish Airlines
Turkish Technic
Ucan Kus
Udining, LLC
UK Ministry of Transport
Unbabel
UnDelay
UNIFREE DUTYFREE
United Airlines
Utair Airlines
Uzakrota
Vancouver International Airport
Vanderlande
Vantage Airport Group
Versa
Versilia Solutions
VICOM BARIL
Vietjet Air
ViewTag
Vil.fer
Virgin Atlantic Airways Limited
VIRUS GUARD IMEX DEZENFEKTAN DIS TICARET LTD STI.
Vision Air International
Vitale & Partners
Viva Air Labs
Vodafone Global Enterprise
Volantio
Volt Lines
Vor Software R&D
Voyego
Vueling
Walkabit Ltd.
Wand Technology
Wanda Maps
WELCOME Airport Services Sp. z o.o.
Westfield Trust Consult Ltd
Westminster International Ltd
Wiesmann
Wikdkife
Wizz Air
Wustefeld
Xovis
X-raycenter Ltd
Y.mi̇mar
Yalcinlar Mimarlik
Yemenia Yemen Airways
Yetkili
Yok
Yotel
Yoti
Zambelli Gmbh
Zeeshan Air Services
ZIPAIR Tokyo
IMPORTANT - PLEASE READ
We have been made aware that a number of companies are contacting Future Travel Experience attendees offering to sell them delegates' contact details. These companies are not affiliated with Future Travel Experience and we encourage anyone who receives such an email to discard it immediately. Future Travel Experience takes data protection very seriously and we will never share attendees' details without their consent.
TURBO-CHARGED NETWORKING
POWERED BY OUR ONE-TO-ONE MEETING SYSTEM
The personalised One-to-One Meeting System will once more be at the epicentre of the FTE EMEA show.
At our last show in Dublin this system facilitated 532 onsite meetings during the show – attendees will be able to use this online system ahead of the event to connect with the very companies that can help them redefine their passenger experience and business performance strategies.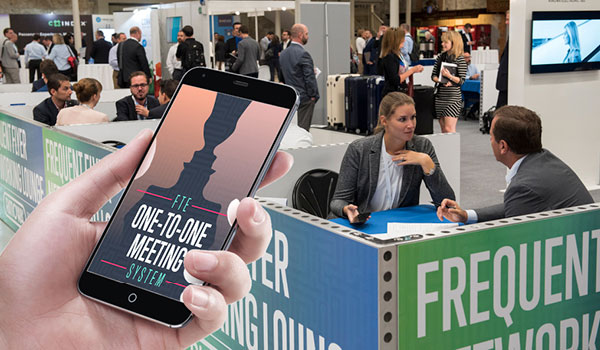 Testimonials
Exhibitor & Delegate Testimonials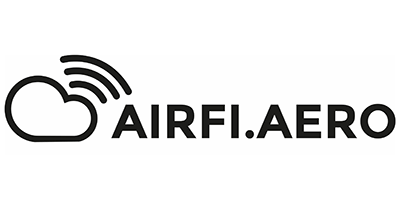 "FTE is one of the best organised aviation shows available covering both airport as inflight. They create the perfect mix of content, social events and attendance, making our presence on the exhibition floor worthwhile every time we are there"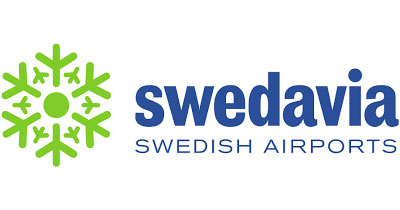 "The first thing I like is that it's forward leaning. I'm a digital innovation manager so for me it's not always about today; it's also about tomorrow and what will happen next so this event has been impressive for me. FTE is the only one that does this in a good way."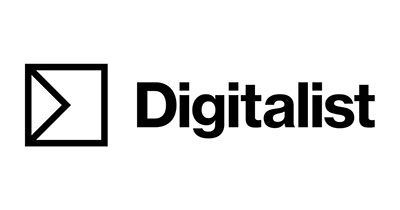 One of the areas that we are focusing on is the travel experience, so we are working with airports and airlines. One thing that is really good is that you have a lot of the aviation companies like airlines and airports. I also really like the 1-2-1 networking app.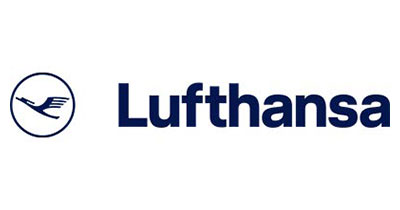 "I was particularly interested in the Digital & Innovation conference and it was very interesting to see what other companies do in terms of innovation."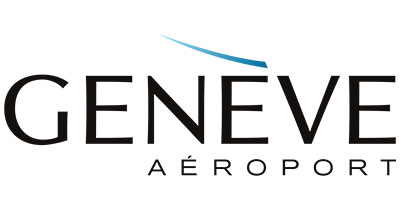 "It is my first time at FTE and I have had a very good experience. It is definitely different than other conferences. The Co-creation session was a great way to bring together people that didn't know each other and we saw that after an hour and a half of brainstorming we could come up with an idea of a product that people like."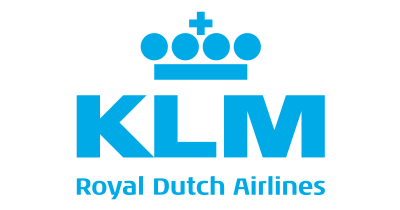 "What I really like about this event is that it is about reinventing the future together and you can really feel that everybody that has a role in creating this ecosystem is here, such as airlines, airports, and other companies. So, this really inspires me."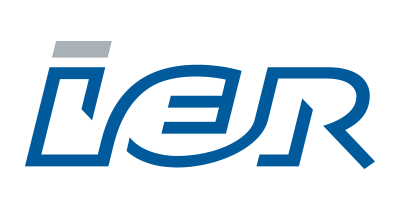 "The conference sessions have contained a lot of good information. The topics covered have been very interesting. I particularly enjoyed the keynote presentation. We have used the One-to-One Meeting System, which has been very useful. The networking opportunities have been excellent."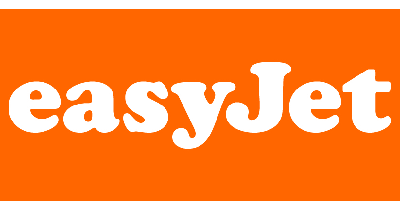 "It has been a very interesting event. The subjects discussed in the conference sessions have been very well targeted. From a networking perspective, we have met some good new contacts. The exhibition features some interesting companies."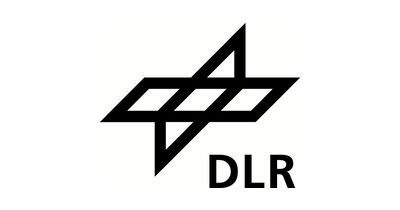 "The event has been very good in terms of meeting the right airline and airport executives. I am working on the PASSME project, and there have been lots of relevant people to meet here at FTE Europe. The networking opportunities have been excellent."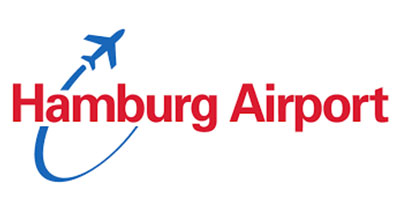 "The conference sessions have been really interesting. It is a good size show for networking and exchanging ideas with people. We have certainly been meeting the right people here. We have been using the One-to-One Meeting System, which has been a very useful initiative. The party at the Guinness Storehouse was, of course, good for networking. The exhibition has also been very interesting."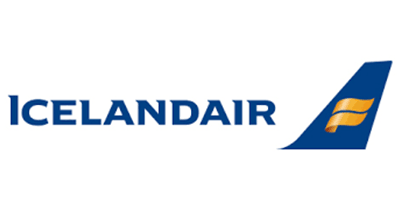 "For me, the event has been excellent. It is a very personal event and easy to connect with the right people. The conference topics have been very interesting, and there has been a very good level of interaction between the speakers and the audience."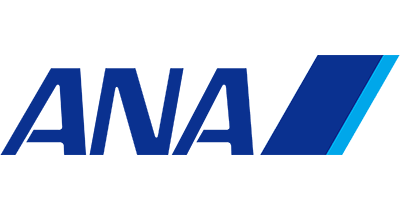 "I am very satisfied. I came last year as well, and this time it was even better. It has been interesting to have the innovation sessions. The networking has been excellent, and I have spoken with several vendors in the exhibition."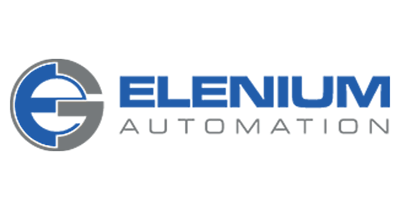 So, for us the exhibition was really great. It has been basically a day and a half of non-stop client interaction with people at the right level about our solutions. We had a lot of good leads from it and it's been a very positive experience for us.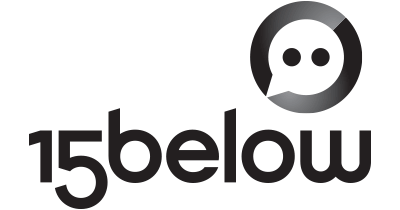 "Epic. We've got 13 solid leads from big airlines. The networking tool is awesome. We do a lot of trade shows and I have to say the 1-2-1 networking tool has made a big difference."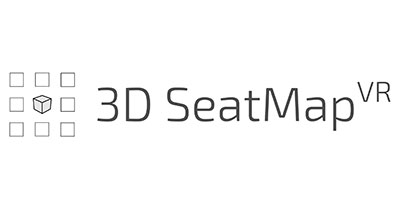 We're very happy. It's been one of the best shows for us so far as it's been very focused. We had a lot of meetings set up before the show and I think we've had more than 20 airline meetings, and we've received very good feedback.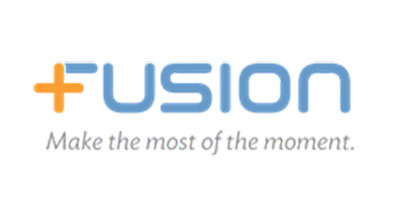 "It's been a great show for us with lots of good meetings; the number of airlines here has been good for us. The app has been very efficient."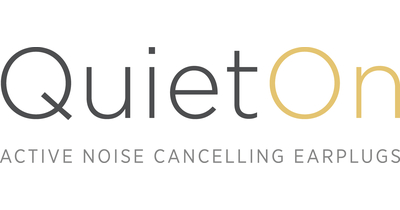 "We have a booth here and it has been a very good event for us the past two days. We have met a lot of airlines which we are targeting because of our product. Through FTE shows, we managed to secure partnerships with Qatar Airways and Singapore Airlines and we really launched the business in that sense. The conferences here were really good."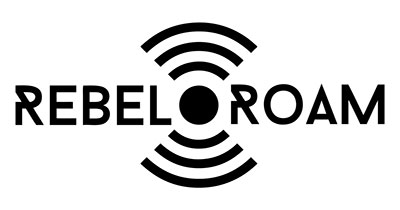 "It's very good to have everybody together, to see the corporates and startups together. It's been valuable to attend."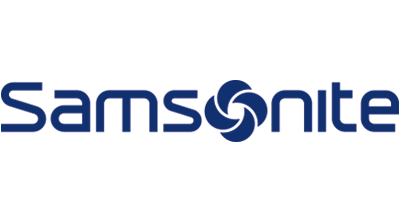 "The show has been very good for us. It is a very personal event – the networking is fantastic, and people are very open to talk. It has been very busy for us, and we have had good time during the breaks to speak to visitors."
Future Travel Experience EMEA 2022
Future Travel Experience EMEA (previously FTE Europe).
Date: - June 2022
Location: RDS, Merrion Road, Ballsbridge, Dublin 4, Ireland