Organisations registered for FTE EMEA and Ancillary & Retailing 2023 will be available soon. Please click here to subscribe and stay updated.
Airlines & Airports that registered to attend FTE EMEA/Ancillary/World Airport Retailing Summit 2022:
---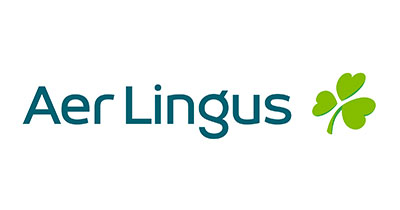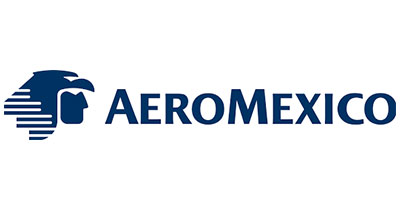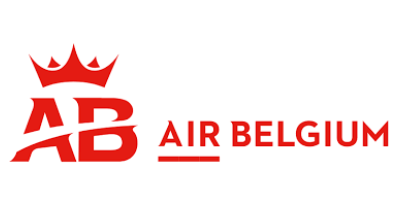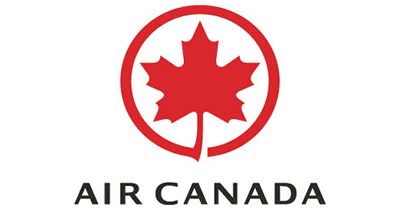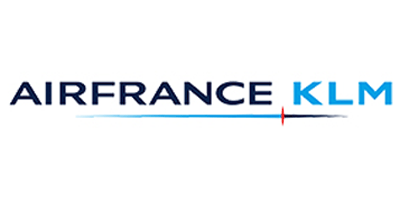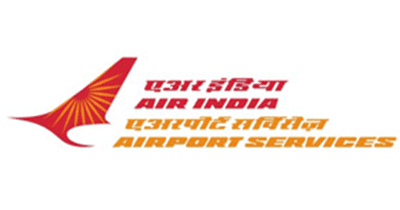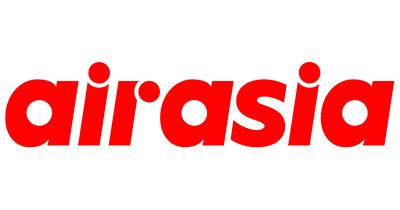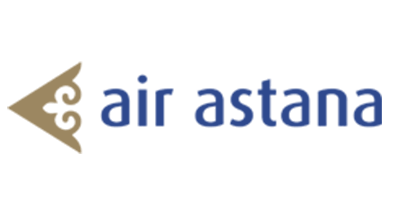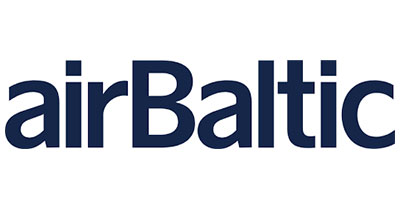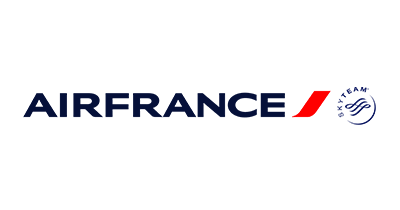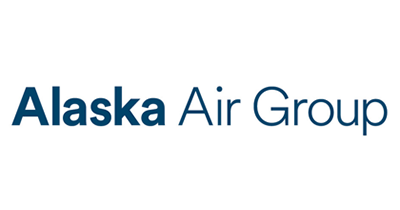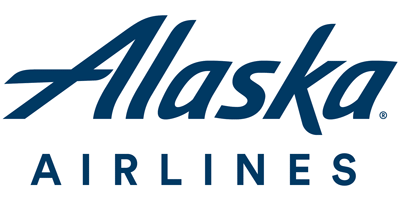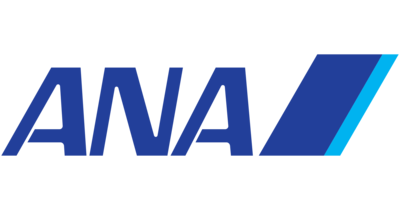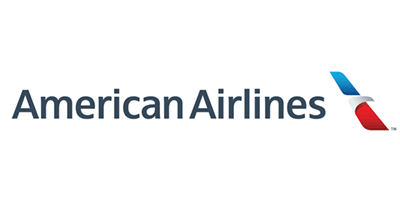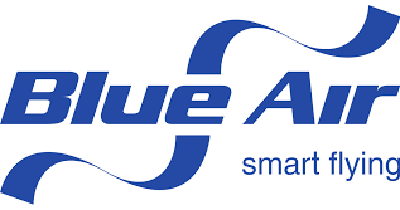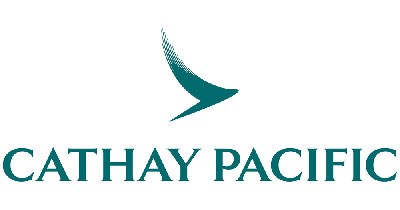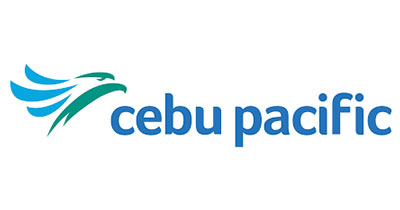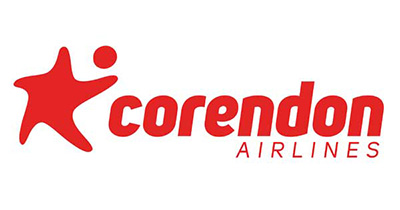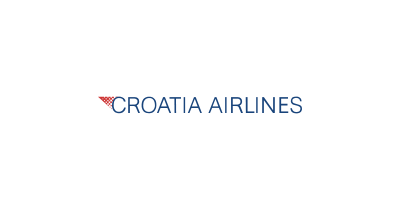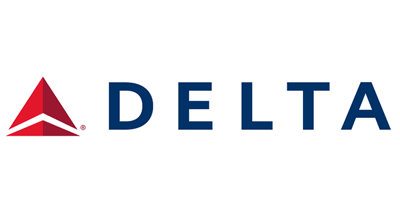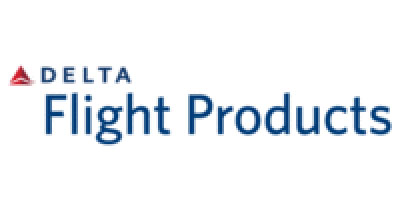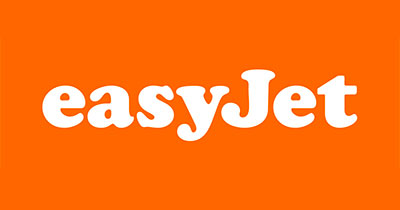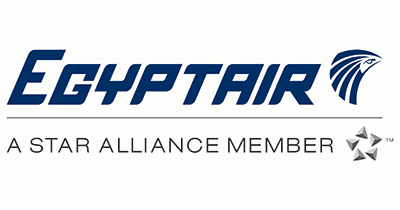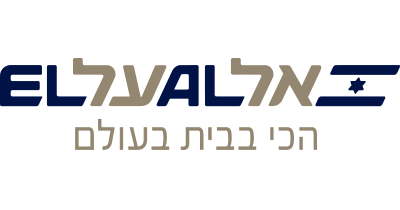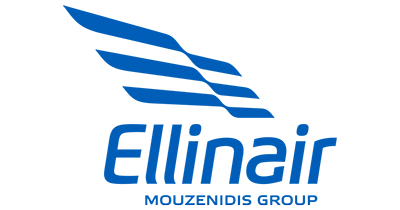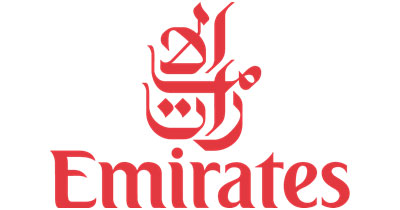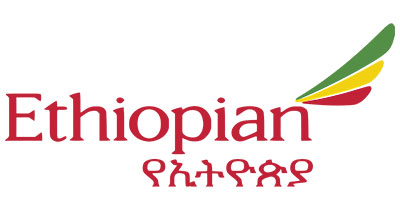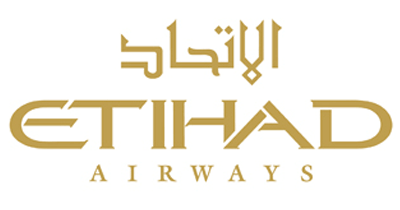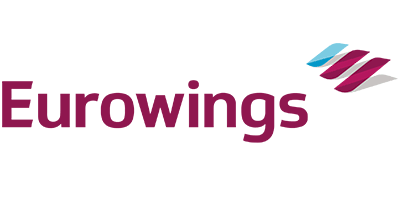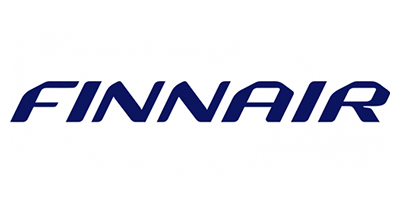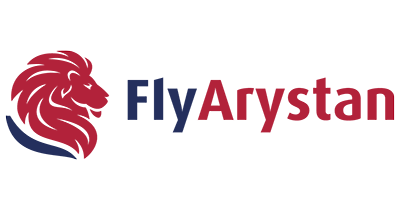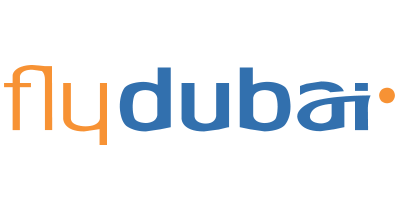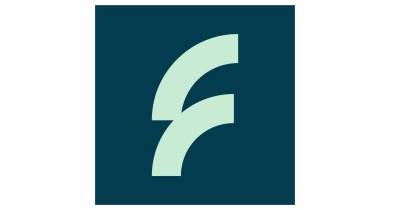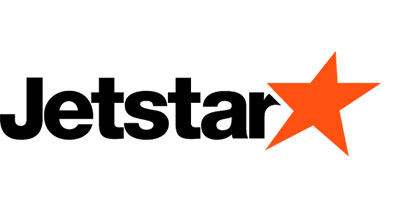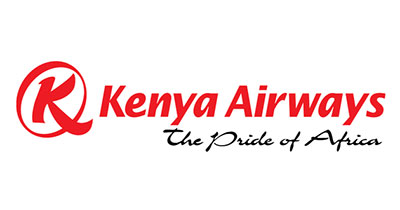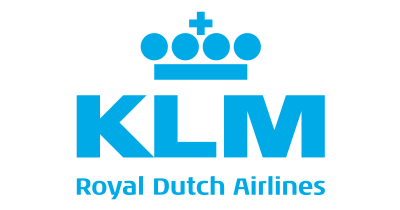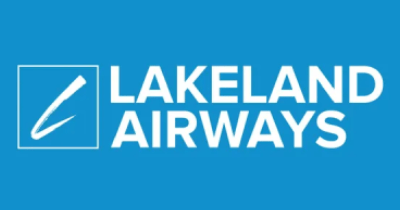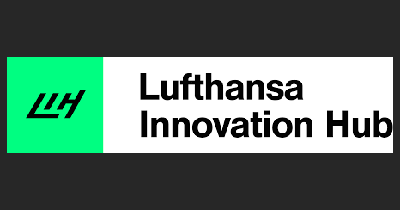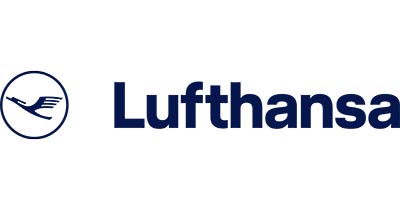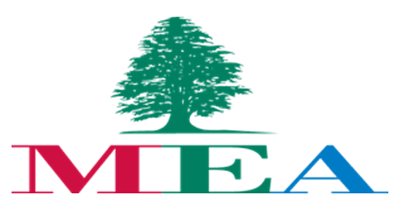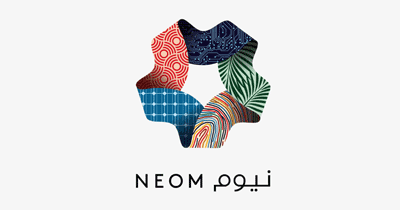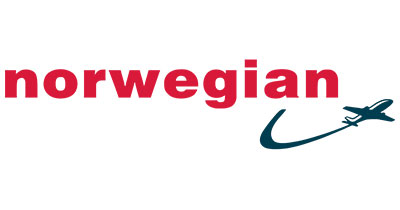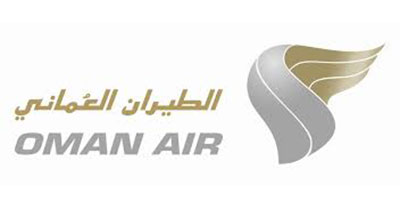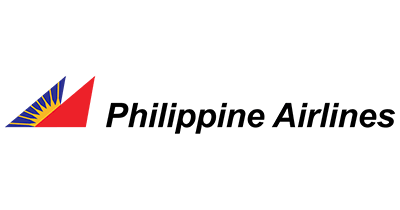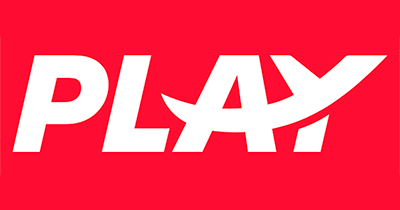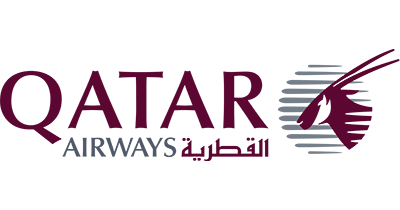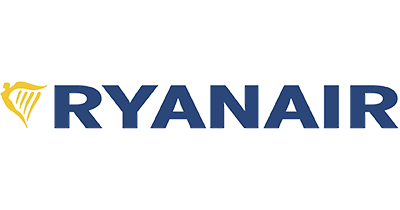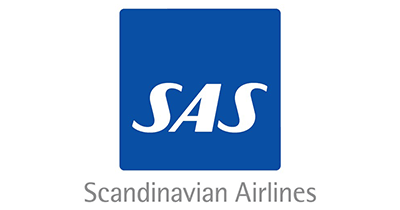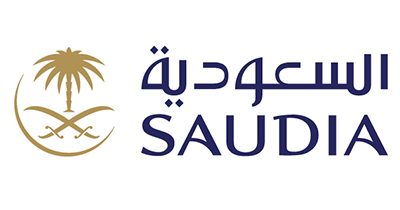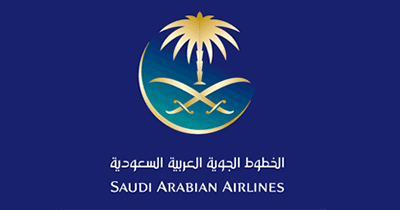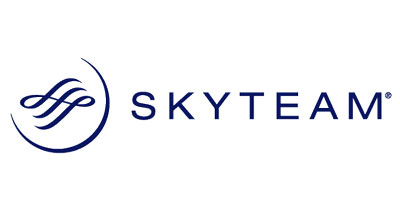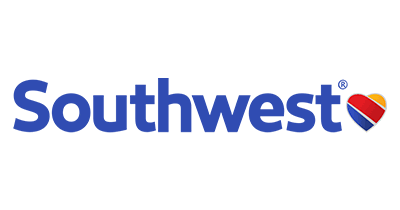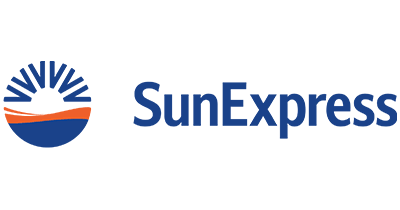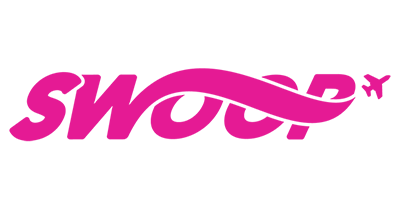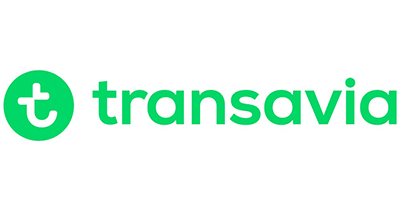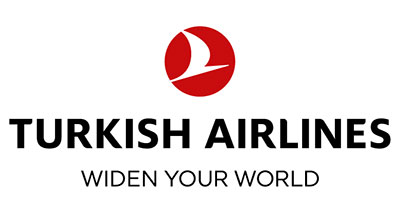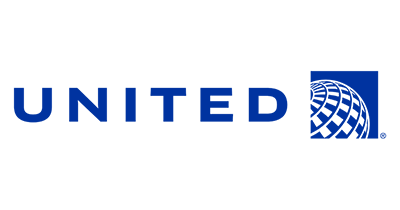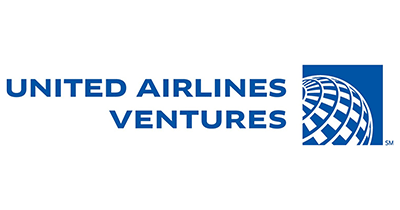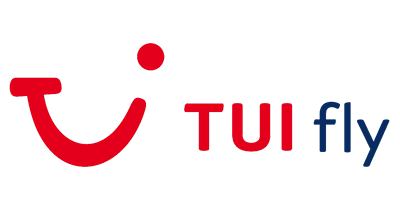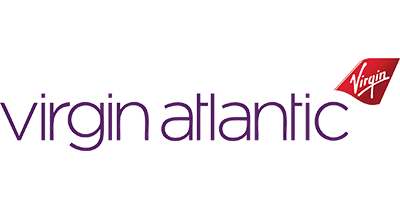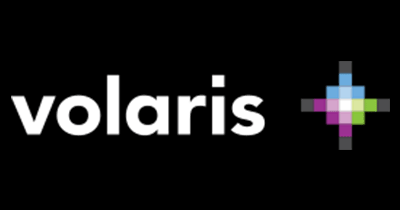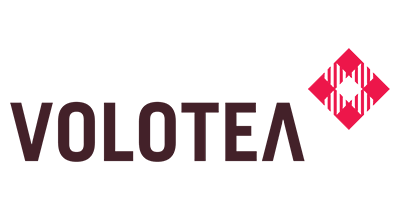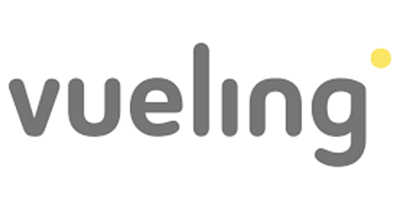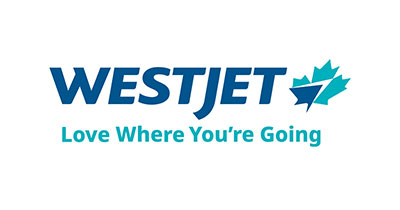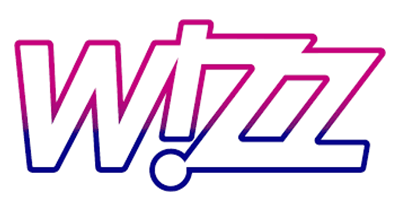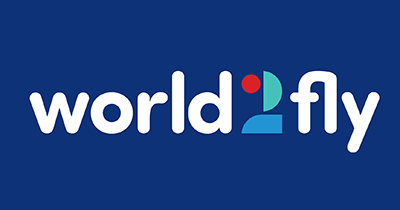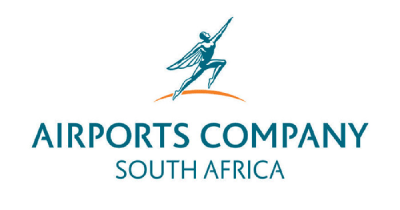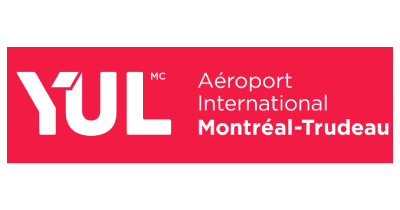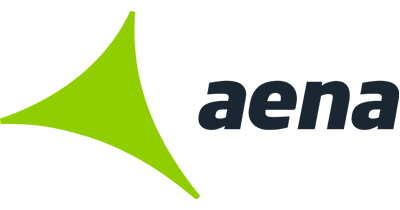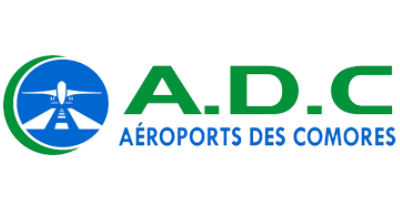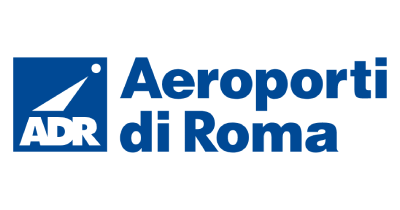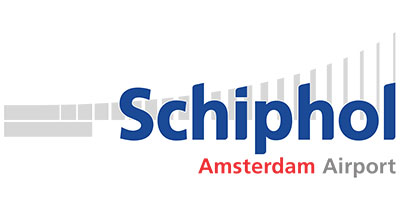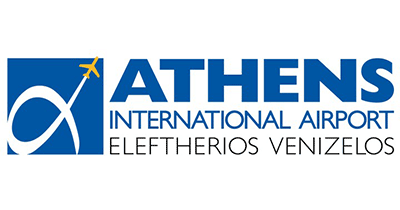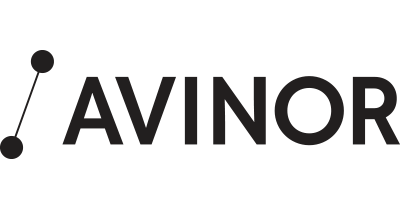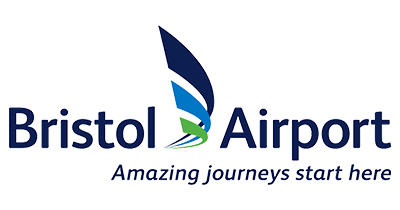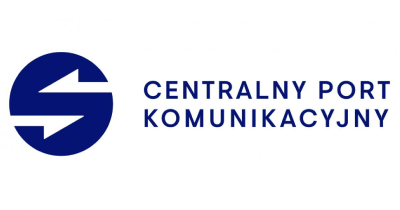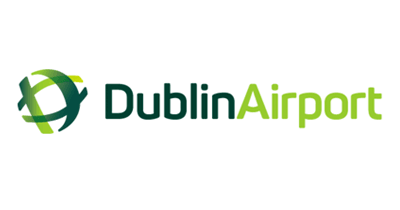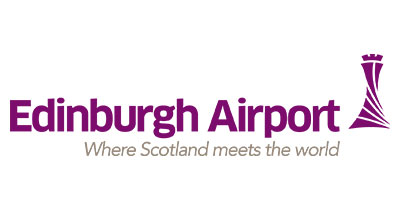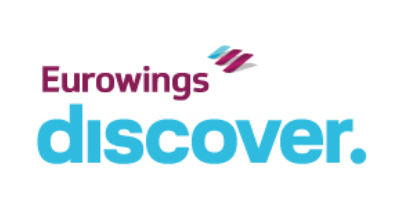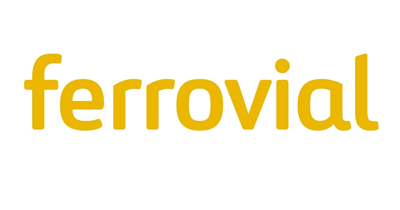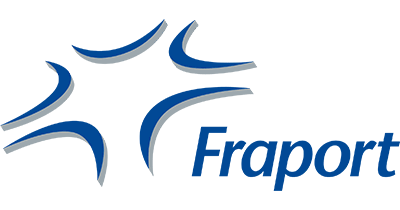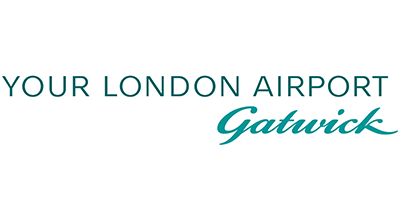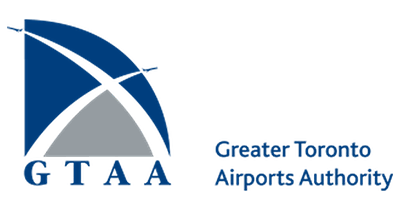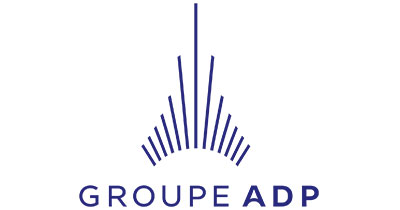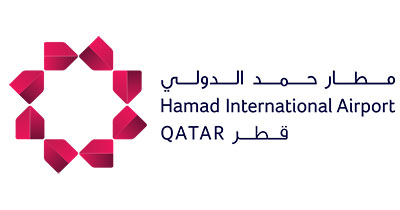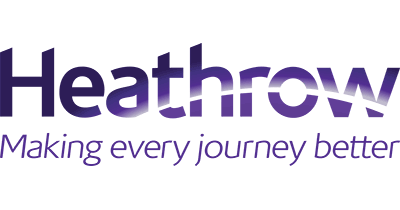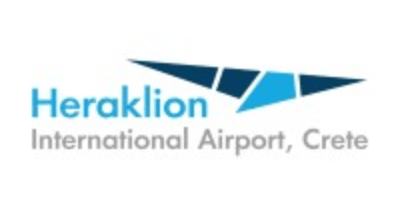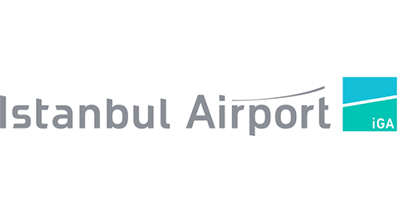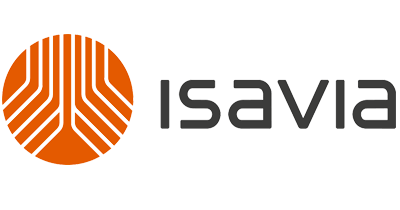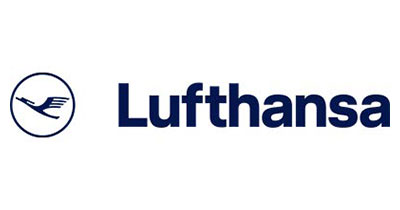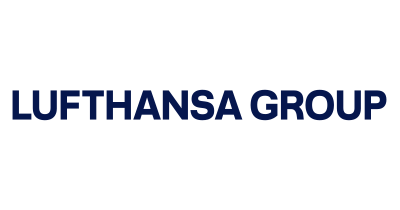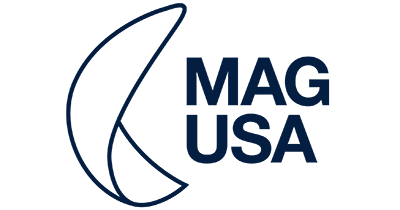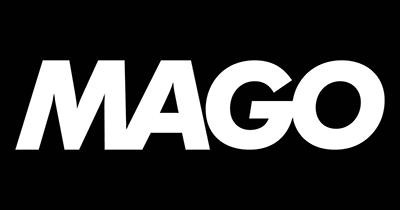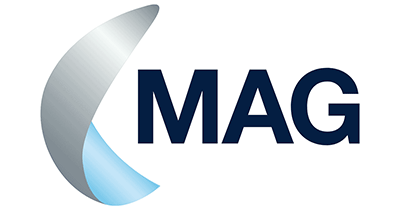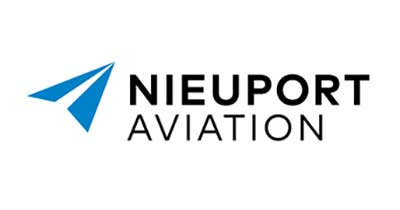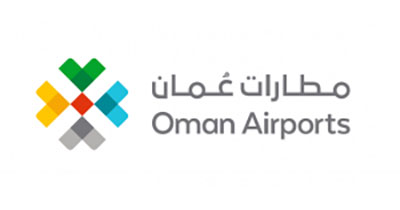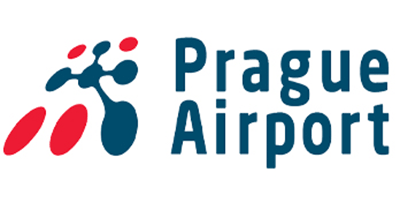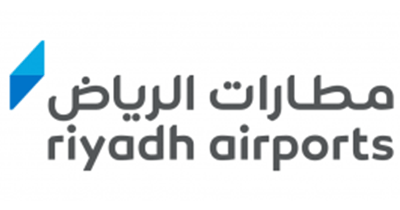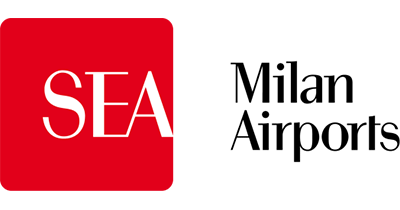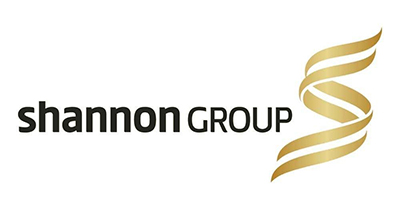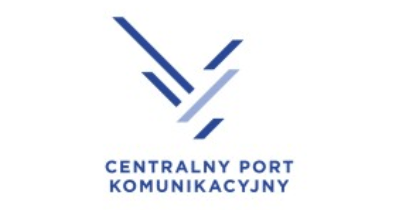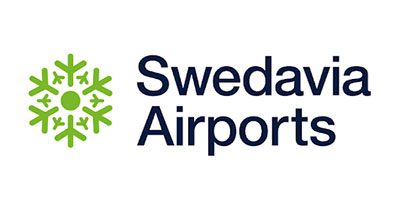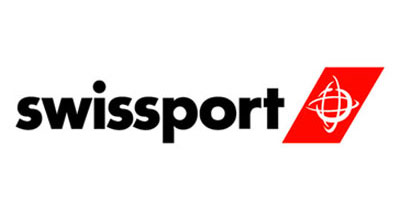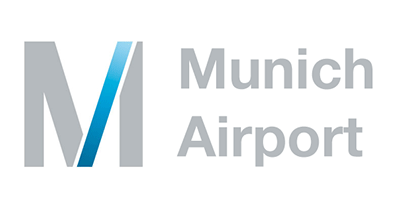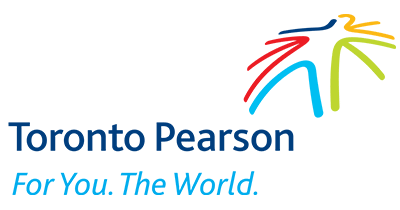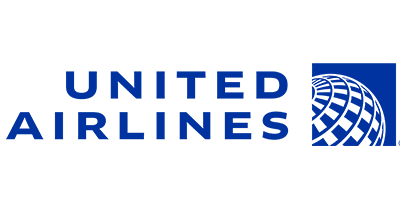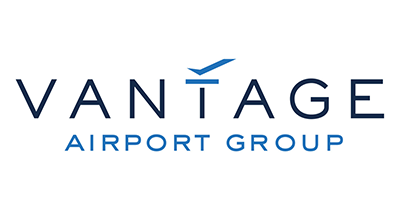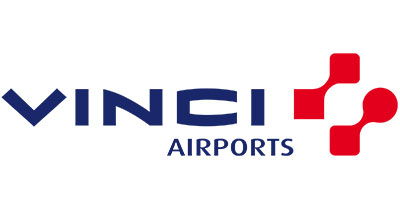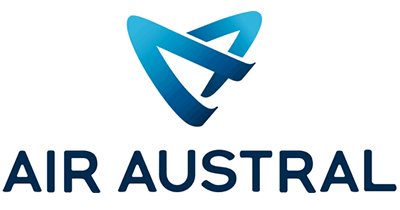 Full list of organisations that are registered to attend FTE EMEA/Ancillary/World Airport Retailing Summit 2022:
---
Accelya
Accelya Group
Accompanying Partner
ADM - Yul Montréal International Airport
Adr
Adr Spa
Aena
Aer Lingus
Aerflux
Aerocloud Systems
Aeromexico
Aeroporti di Roma
affinnity
Air Arabia
Air Astana
Air Austral
AIR BALTIC CORPORATION AS
Air Belgium Sa
Air Canada
Air Europa
Air France
Air France KLM
Air India Limited
Air New Zealand
Air Tahiti Nui
Airasia
Airbaltic Corporation
Airbus
Airfi.aero
Airline Passenger Experience Association
Airport Dimensions
Airport Experience News
Airportr Technologies
Airsiders
Airsiders.com
Airware
Alaska Air Group
Alaska Airlines
Alex Preston
All Nippon Airways
All Nippon Airways(ana)
Alvarez & Marsal
Amazon Web Services
Amazon Web Services (AWS)
American Airlines
Ana
Anuvu
APEX/IFSA
Ari
Athens International Airport
Avinor
Avinor - Norwegian airports
Avinor Group
Avolon
Avtrain
Avvinue, Inc.
Bagsid Network
BAGTAG
Barich
Bd4
Bechtel Corporation
Blockspace
Blue Air
Blue Ribbon Bags
Bluebox Aviation Systems
Boeing
Boom Supersonic
BreatheSIM
Bristol Airport
British Airways
Brock Solutions
CAE
Capital A
CAPITAL A (AirAsia)
Captial A (airasia)
Cartrawler
CAVU
Cavu (part Of Manchester Airport Group)
CCL, CUHK
Central & Eastern European Travel Retail Association (CEETRA)
Centralny Port Komunikacyjny Sp. Z o.o.
Cityhook
Collins Aerospace
Collinson Group
Copenhagen Optimization Aps
Corendon Airlines
Cpi
Croatia Airlines
CUHK
Cx Index
daa International
Daon
Datalex
Delft University Of Technology
Delta
Delta Air Lines
Delta Flight Products
Deutsche Lufthansa Ag
Deutsche Telekom
Diggintravel
DIRECTV
Dohop
Dormakaba
Dublin Airport
Dutyfreak Gmbh
easyJet
Edinburgh Airport
Edinburgh Airport Limited
Eezeetags B.v.
Efficient Technologies
EFGSM
Egypt Air
Egyptair
Egyptair Holding Company
El Al
EL AL Israel Airlines
Ellinair
Emirates
Emirates Airline
Emirates Group
Endava
Engineering Insights
Enterprise Holdings
Enterprise Ireland
Enterprise Rent-a-car
Entrust
Esim Go
Etag
Ethiopian Airlines
Etihad Airways
Eurowings Discover
EVA Air
EVA Airways
Everymundo
EW Discover GmbH
Executive Education Trinity Business School
Fast Future Research
Fasttrack.aero
Ferrovial
Ferrovial Airports
Ferrovial Vertiports
Finnair
Fire Brand Consulting
Flexiroam
Fly PLAY
Flyarystan
FlyArystan Airline
Flydubai
Flynewair
Flyplay
Flyr
FLYR Labs
Fraport
Fraunhofer IML
Frequency
Frequency Communications
Future Mobility Campus Ireland
Future Travel Experience
Gatwick Airport
GB Pro
Gebr. Heinemann
Gebr. Heinemann Se & Co Kg
Global Exchange Group
Gol
Gol Linhas Aéreas Inteligentes S/a
Grasp Innovations
Greater Toronto Airports Authority
Hamad International Airport
Harper Dennis Hobbs
Heathrow
Heathrow Airport Limited
Hepstar
Heraklion International Airport
Hrs Group Plc
Ibs Software
IBS Software Europe Limited
Icelandair
IFEData [Invitial]
İGA İstanbul Airport
Independent
Indy Blue Studio
Inflyter
Inmarsat
International Airlines Group
INTERNATIONAL AIRPORT HERAKLION CRETE S.A.
Iproov
Ita Airways
Japan Airlines Co. Ltd.
Jetway Communications
Just Eat Takeaway.com
Keflavik Airport - Isavia ltd
Kenya Airways
Kenya Airways - Kq
KENYA AIRWAYS PLC
Kipsap Airline
KLM Royal Dutch Airlines
Koean Air
Lakeland Airways Limited
Latam Airlines
Lufthansa
Lufthansa Group
Lufthansa Innovation Hub
Lufthansa Innovation Hub Gmbh
Luxaviation Group
Marubeni Corporation
Marubeni Europe Plc
McKinsey & Company
Meili
Miles & More Gmbh
Munich Airport
Munich Airport International GmbH
NACO
National Aviation Services (NAS)
NEOM
Nieuport Aviation
Nigeria Air Ltd
Nonna Lab
Nonnalab
Norwegian Air Shuttle
NUBIA
Nuntiare Media
OACIS Middle East LLC
Oman Air
Oman Airports
Omnevo
Ondato
ONE SKY SOLUTIONS LAB SRL
Oneiros Aerospace
ONGROUND Hospitality
Oxygen Premium Services LLC
Paxex.aero
Philippine Airlines
Phorest
Plan3
Planitas
Plaza Premium Group
Plaza Premium Lounge (UK) Limited
Prague Airport
PRAGUSA.ONE Ltd
Priority Pass
PROS
Publicis Sapient
PWC
Qatar Airways
Quantum Aviation Solutions
QuiverTree Media
Rainmaker
Regula
Regula Forensics
Ryanair
Sabre
Safran Cabin
Salmon Software
Salmon Software Limited
SAS
Saudi Arabian Airlines
Saudia
Saudia Airlines
Schiphol Nederland BV
Scoot
SEA - Milan Airports
Security Label GmbH
Servy
Shabstec Limited
Shannon Airport
Shannon Group
Sherpa°
Shopify
Sim Local
Simplevisa
Simtex
Sita
Skycop.com
Skylight Aviation & FTE Training
SkyTeam Airline Alliance
Snowfall
Solidarity Transport Hub
Southwest Airlines
SunExpress
Sunexpress Airlines
Swedavia AB
Swedavia Airports
Swissport
swissport Intl
Swoop
Sydney Aiport
Sydney Airport
Tata Consultancy Services
TCS
TCS Europe
TEAM ABC
Telekom Deutschland GmbH
Templemere PR
Teradata
The Fortia Group
Threedot
Thrive Club
TikTok
Transavia
TravelX
Travix Nederland Bv
Trinity College Dublin
Trinity Executive Education
Tripadmit
Tui
Tui Airline
TUI Fly
Turkish Airlines
Turkish Airlines Inc.
Turkishairlines
ubiZense Limited
Undelay
Unibail-Rodamco-Westfield
United Airlines
Urban-Air Port
UrbanV
Utalk Language Learning
Viasat
Vietnam Airlines
Virgin Atlantic
Volotea
Wayfarer
Wessco International
WestJet Airlines
Wizz Air
World2Fly
Zafire Aviation Software
IMPORTANT - PLEASE READ
We have been made aware that a number of companies are contacting Future Travel Experience attendees offering to sell them delegates' contact details. These companies are not affiliated with Future Travel Experience and we encourage anyone who receives such an email to discard it immediately. Future Travel Experience takes data protection very seriously and we will never share attendees' details without their consent.
TURBO-CHARGED NETWORKING
POWERED BY OUR ATTENDEE ENGAGEMENT PLATFORM
The personalised One-to-One Meeting System will once more be at the epicentre of the FTE EMEA show.
At our last show in Dublin we facilitated 532 onsite meetings during the show – attendees will be able to use this system ahead of the event to connect with the very companies that can help them redefine their passenger experience and business performance strategies.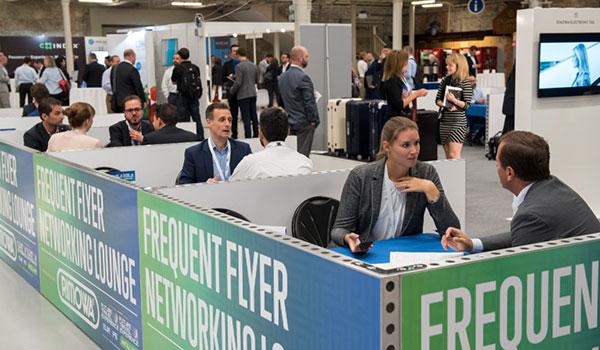 Testimonials
Exhibitor & Delegate Testimonials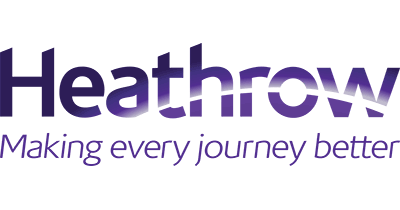 "It has been a great event. It has been really nice to get out and start engaging with colleagues from across the industry on what the future holds, having had a pretty tricky couple of years. There has been a really good mix of speakers and topics discussed in the conferences – everything from sustainability to technology to looking towards the future with eVTOL operations. The diverse range of exhibitors is also nice to see, including the start-ups and disruptors, which provide food for thought as to how the industry is evolving. The networking is excellent – it has been good to catch up with people I have met through previous FTE events and also meet many new contacts. I will definitely return to FTE Dublin again – I have attended for many years and always found it among the most interesting and relevant events for what I do."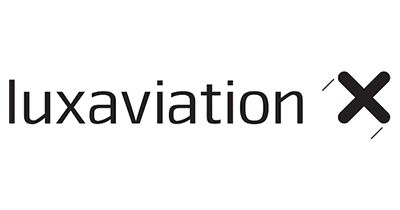 "It has been very interesting for me to attend FTE Dublin. Coming from a company specialising in business aviation and transitioning towards Advanced Air Mobility, it is really useful to discuss the synergies with industry colleagues and progress together. The conferences have been very interesting with a fantastic quality of speakers. I also found what I was looking for in the exhibition. There are many interesting exhibitors and it is especially nice and refreshing to see the start-ups. It is very important to see how things are moving forwards in the industry and this event really delivers that. The social events and networking opportunities at the event are also very valuable and enjoyable. Based on my experience this time, I will return to FTE Dublin next year."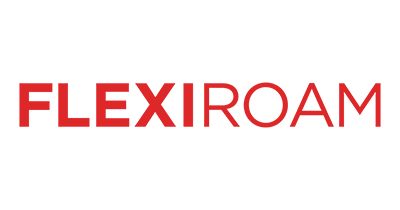 "It is our first time exhibiting at FTE Dublin and it has been very successful. Our product is very relevant to the audience here and we have had many good conversations with the airlines attending. The quality of visitors to our booth has been excellent – we have definitely met the right people. The social events have been very enjoyable and very good from a networking perspective. We have had a successful experience at FTE Dublin and will return next year."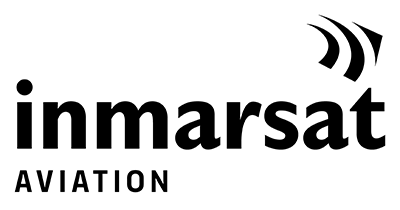 "It has been great being back face-to-face with people – that has been the best thing for me, seeing old friends and colleagues in the industry. The networking opportunities are fantastic and really make this event stand out. I have particularly liked the meeting areas and the ability to connect with other attendees using the app – I have found that very useful. I have also enjoyed the conference sessions and the content – I was very interested in the speakers and topics. The exhibition has also been very interesting to look around. The event has something for everyone in the industry, there is so much under one roof. I will be back at FTE Dublin next year."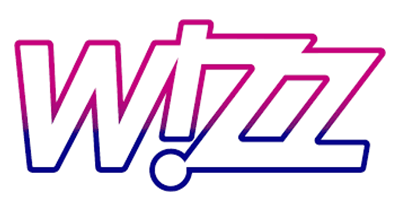 "I think it's a great event that gets put together every year. I was really happy to receive the invite to come and speak because it's just a great platform to discover lots of different ideas out there. We as an airline can take advantage of some of these ideas and work together with our partners to bring some of them to life."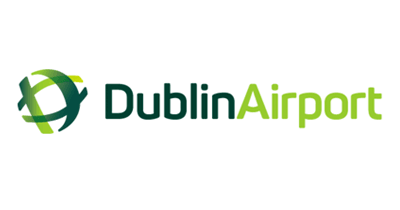 "It's great to have FTE EMEA back in Dublin and it's even better to see the industry gathering together again under one roof. There's a sense that the industry is back on its feet. It certainly is here in Ireland – the traffic levels are back to 90% of where they were in 2019, so hearing people's experience of how the rebound is working across the industry has been great. The conferences have addressed the right topics – clearly, we need to engage with the future of the industry. There are a lot of challenges that airports and airlines are facing in terms of ramping up – I'm hoping that those are challenges of 2022 and we need to put those behind us and collaborate as an industry. We need to get back to focusing on the future of the industry over the next decade and put all of the bad experiences of the last couple of years behind us. From a networking perspective, it's great to see people back together in the same room and have the opportunity to just bump into people when you haven't seen them face-to-face for so long. I certainly hope the event returns to Dublin again – it's always great to see that people enjoy coming here."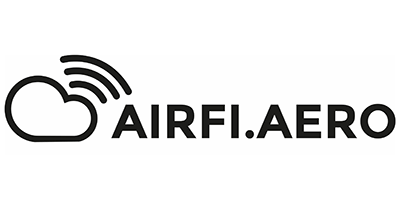 "FTE is one of the best organised aviation shows available covering both airport and inflight. They create the perfect mix of content, social events and attendance, making our presence on the exhibition floor worthwhile every time we are there"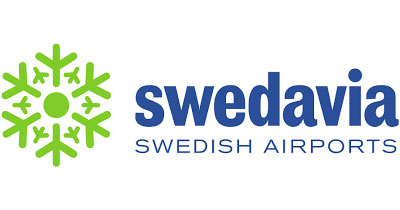 "The first thing I like is that it's forward leaning. I'm a digital innovation manager so for me it's not always about today; it's also about tomorrow and what will happen next so this event has been impressive for me. FTE is the only one that does this in a good way."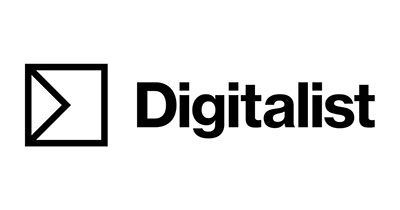 One of the areas that we are focusing on is the travel experience, so we are working with airports and airlines. One thing that is really good is that you have a lot of the aviation companies like airlines and airports. I also really like the 1-2-1 networking app.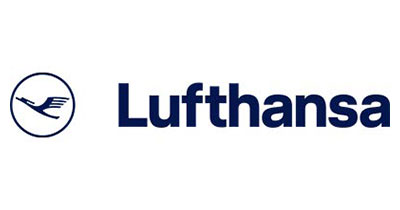 "I was particularly interested in the Digital & Innovation conference and it was very interesting to see what other companies do in terms of innovation."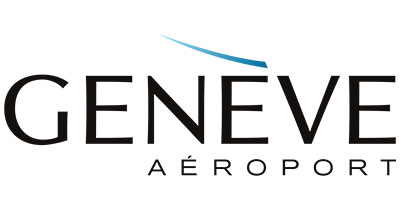 "It is my first time at FTE and I have had a very good experience. It is definitely different than other conferences. The Co-creation session was a great way to bring together people that didn't know each other and we saw that after an hour and a half of brainstorming we could come up with an idea of a product that people like."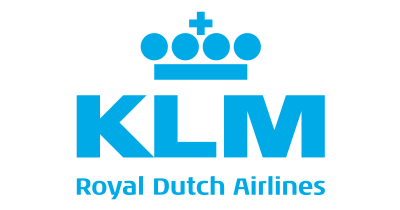 "What I really like about this event is that it is about reinventing the future together and you can really feel that everybody that has a role in creating this ecosystem is here, such as airlines, airports, and other companies. So, this really inspires me."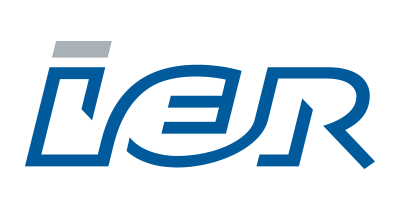 "The conference sessions have contained a lot of good information. The topics covered have been very interesting. I particularly enjoyed the keynote presentation. We have used the One-to-One Meeting System, which has been very useful. The networking opportunities have been excellent."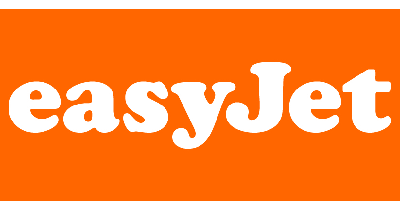 "It has been a very interesting event. The subjects discussed in the conference sessions have been very well targeted. From a networking perspective, we have met some good new contacts. The exhibition features some interesting companies."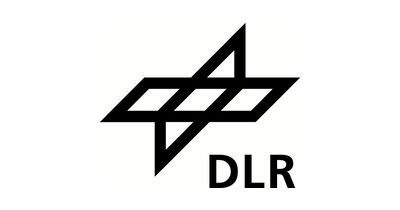 "The event has been very good in terms of meeting the right airline and airport executives. I am working on the PASSME project, and there have been lots of relevant people to meet here at FTE Europe. The networking opportunities have been excellent."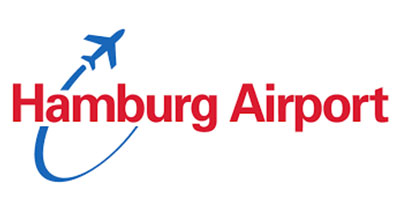 "The conference sessions have been really interesting. It is a good size show for networking and exchanging ideas with people. We have certainly been meeting the right people here. We have been using the One-to-One Meeting System, which has been a very useful initiative. The party at the Guinness Storehouse was, of course, good for networking. The exhibition has also been very interesting."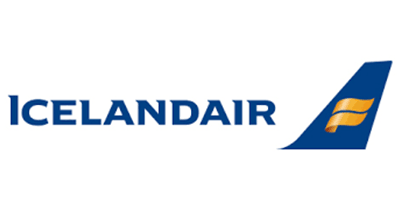 "For me, the event has been excellent. It is a very personal event and easy to connect with the right people. The conference topics have been very interesting, and there has been a very good level of interaction between the speakers and the audience."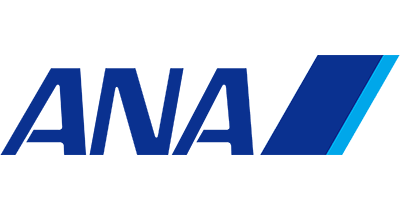 "I am very satisfied. I came last year as well, and this time it was even better. It has been interesting to have the innovation sessions. The networking has been excellent, and I have spoken with several vendors in the exhibition."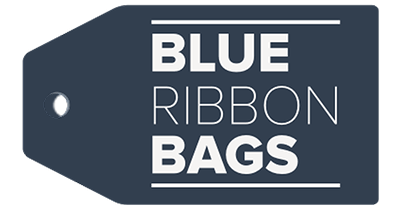 "This is my first time attending a Future Travel Experience event. The difference between this event and other events is the quality of people. The meetings we have had over the last few days have all been with decision-makers with buying power – for us, that is what makes the difference. I had a chance to attend some of the conference sessions and have found all of the topics to be very relevant, particularly focusing on ancillary revenue. With the demand for travel coming back so rapidly, this is a big topic for all travel stakeholders, not just airlines, to find new and innovative ways to monetise their customers and provide a good service. It has been one of the better events we have attended from a networking perspective, and we attend quite a lot of conferences. The quality of attendee here is fantastic – they are all decision-makers, they all showed interest in our product, and I definitely foresee a good return on investment. I will definitely be attending future FTE shows, whether here in Dublin or even on the moon – I'd probably go there too."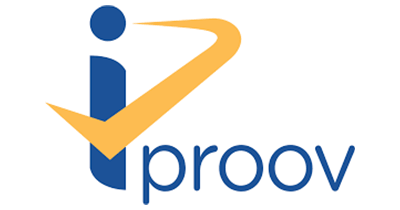 "The overall experience at FTE Dublin has been very positive. We have only just started looking at the travel industry and this is a really great gateway for us to meet some of the major players and hear from some key individuals right across the space. In terms of the attendees we've met, the quality has been incredibly high. We came here with a set audience we wanted to really meet, and we have exceeded our expectations. The networking is great – there is some good time set aside between conference sessions to facilitate that networking, as well as the social events. We would absolutely come back to FTE events again – we're already in conversations to do FTE Global and we're looking at FTE APEX Asia Expo too, so we'll definitely be back again."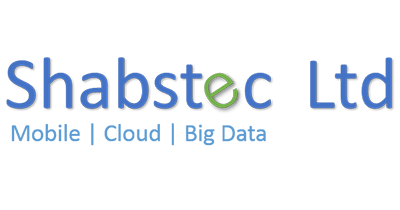 "The overall experience here at FTE Dublin has been really great. We have actually met a lot of new contacts that we weren't expecting. We met a really good variety of potential customers, so it's been really good for us. Our expectations have been exceeded. We've made really good contacts with some big airlines and have arranged future meetings with them, so the prospects are looking good. We've learned a lot as well in the conference sessions. The Baggage Innovation Working Group meeting was also really good – Dublin Airport gave us good information about how they procured and installed the baggage system, and how successful they've been with Hold Baggage Screening. So, that was a really good insight into how Dublin Airport tackled all of the issues and a very useful experience for us. From a networking perspective, we've made a lot of new friends here. The good thing is it's not just been people we've known before – we've made new connections and I believe those connections are going to turn into prospects for us in the future. I will definitely be returning to FTE Dublin and probably attending FTE Global too."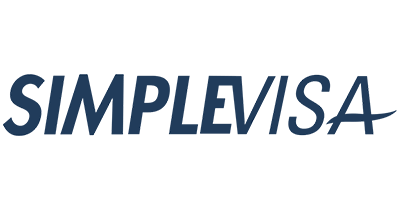 "We are very humbled and proud to have won the FTE EMEA Startup Innovation Award here, which is a great milestone for us. We have met a number of interesting people here and had many good conversations. Our priority has been to meet the many airlines here, which is our channel to market. We have had some good conversations and now our job is to transform those conversations into real business. We're very pleased to have been here at the event and pleased with the quality of visitors we saw. Another nice element has been to network with our start-up peers. It's also very good from the perspective of airline and airport contacts – it's nice to have a broad ecosystem here. We as SimpleVisa would be most pleased to come back to the Future Travel Experience events."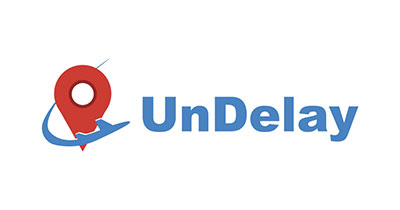 "My experience here at FTE Dublin has been really great. We've found the event very beneficial, engaging with airports and airlines, especially as a start-up. We're really very proud to be here and this is my sixth time attending the conference. There's been a good amount and quality of visitors to our booth. We've had a lot of airports and airlines coming to our booth asking about the technology so, overall, we've had great responses. My favourite conference session was the start-up pitch competition – getting on stage as a start-up and talking about what we do, as well as listening to a lot of other start-ups and what they do, has been very interesting. The networking has been huge. Every time I come here there's a new company showcasing, so just understanding a lot more about the travel industry is very beneficial to me and my team. Based on my experience this year, this is definitely an event I'll come back to next year and hopefully in the years to come."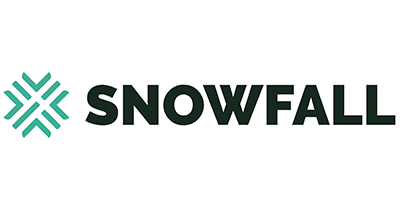 "Our experience at FTE Dublin has been really good. There have been a lot of interesting conversations and a lot of interesting companies that we haven't had interactions with before. I would say that the quality of conversations that we've had has been really high. The conference sessions that we have attended have also addressed very interesting topics. From a networking perspective, you can really feel that people have missed meeting face-to-face. It's been a friendly environment and added a lot of value to our business. I like the start-up section – it's a nice way to get in touch with companies that you rarely bump into in other forums, so for us it was a good and positive event and we will attend again."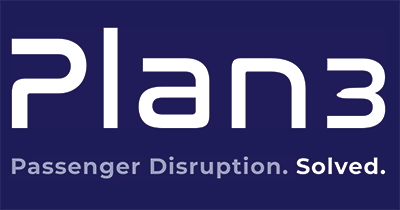 "It has been a great experience here at FTE Dublin. It's great to be back with so many people in-person. It's a really nice, laid-back vibe. I always find the FTE events really accessible – it's just the right kind of busy. It's easy to say hello and grab a coffee with somebody, so it's been a very enjoyable couple of days. We've had a really good flow of people coming to visit our booth, with several meetings booked in advance and quite a lot of good footfall. So, we've had probably an equal measure of impromptu meetings and pre-planned ones, and some really good conversations. I was able to jump in and out of some of the conference sessions over the last couple of days in between our own meetings – it has been a really nice blend of customer experience content and the technology side as well, providing a good sense of where airlines find themselves now post-COVID and where they're focusing their energies. So, it's been really nice to get a bang up-to-speed health-check on what that looks like from a really good variety of speakers. It's a really good event from a networking perspective. I think the blend of accessibility around the exhibition hall is good and the social and evening events are really strong as well. You can't beat just grabbing a drink with someone in the evening who you met briefly during the day. So, the networking side of things at the event is really strong. I would definitely consider coming back to FTE Dublin. I'm a long-term fan of the FTE events – I find them very consistent and the content really well-considered and curated. Whether it's FTE EMEA or FTE Global, it will always be on our radar as an event to meet the people we're trying to build relationships with, so yes 100%."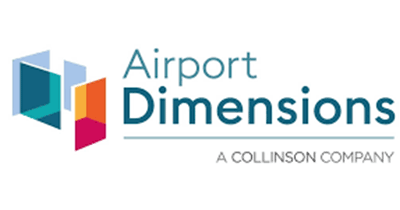 "The experience we've had here at FTE Dublin over the last couple of days has been phenomenal. It's been very busy with a lot of meetings and a lot of catching up – it's nice to see people we haven't seen in the industry for a long time. There's a great quality of people here attending, with new conversations for us, so it's nice to catch up again. I've had the opportunity to attend a few of the panel sessions and a few of the keynotes – I think they've been incredible in their content and very detailed. There's been a lot of great sharing going on. I think the conferences have been addressing the right issues – they're very forward-thinking, with a lot of visionary content. Let's hope a lot of this comes to fruition and we can put together great customer experiences for passengers all over the world. The opportunities to connect and network with people here at FTE Dublin have been incredible – there are so many opportunities, not just walking around the exhibition hall, but also in the evenings at the social events. Those opportunities to forge new relationships and reacquaint with old contacts have been incredible. This is certainly an event that we will come back to and we'll also look at the other FTE events around the world."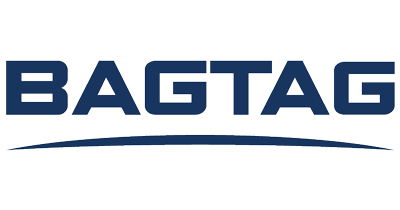 "We've had a really good event here at FTE Dublin. It's great to be back in-person – we've really enjoyed the show. We have had a very decent number of visitors to our booth and the quality has been even better than before. The event has been great from a networking perspective. I really love the new app that has been introduced – that is a big plus. The meeting area for networking is also working its charm. It's our seventh time in a row attending FTE EMEA and we'll definitely be here again next year."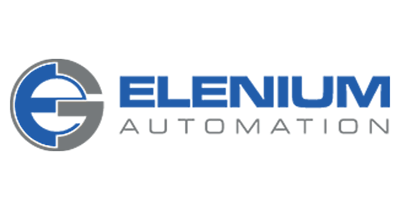 So, for us the exhibition was really great. It has been basically a day and a half of non-stop client interaction with people at the right level about our solutions. We had a lot of good leads from it and it's been a very positive experience for us.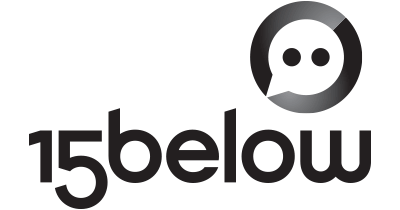 "Epic. We've got 13 solid leads from big airlines. The networking tool is awesome. We do a lot of trade shows and I have to say the 1-2-1 networking tool has made a big difference."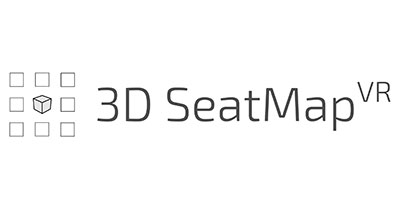 We're very happy. It's been one of the best shows for us so far as it's been very focused. We had a lot of meetings set up before the show and I think we've had more than 20 airline meetings, and we've received very good feedback.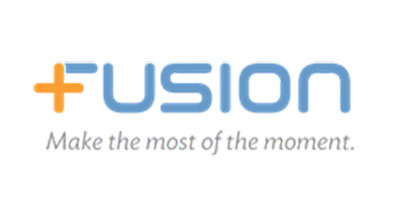 "It's been a great show for us with lots of good meetings; the number of airlines here has been good for us. The app has been very efficient."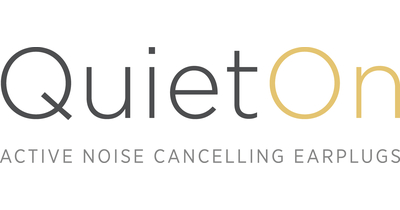 "We have a booth here and it has been a very good event for us the past two days. We have met a lot of airlines which we are targeting because of our product. Through FTE shows, we managed to secure partnerships with Qatar Airways and Singapore Airlines and we really launched the business in that sense. The conferences here were really good."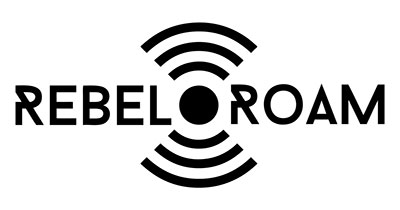 "It's very good to have everybody together, to see the corporates and startups together. It's been valuable to attend."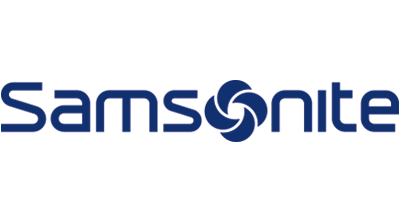 "The show has been very good for us. It is a very personal event – the networking is fantastic, and people are very open to talk. It has been very busy for us, and we have had good time during the breaks to speak to visitors."
Future Travel Experience EMEA
Future Travel Experience EMEA will be co-located with FTE Ancillary & Retailing.
Date: - May 2023
Location: RDS, Merrion Road, Ballsbridge, Dublin 4, Ireland