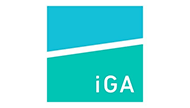 İGA
The İGA journey started on May 3, 2013 when DHMI (General Directorate of State Airports Authority of Turkey) awarded the contract for construction and operation of Istanbul Airport to the Cengiz-MAPA-Limak-Kolin-Kalyon Consortium. Having won the bid for the project, the consortium founded a new company under the name "İGA" on October 7, 2013. İGA will continue to improve and operate Istanbul Airport for 25 years.
Each of the investors has an equal share of 20% in İGA. Cengiz-MAPA-Limak-Kolin-Kalyon Joint Venture operates in different industries nationwide and around the world including construction, energy, tourism, mining, port and airport management. So far, the consortium has undertaken eight airport constructions.
In addition, consortium member Limak Holding has operational experience in İstanbul Sabiha Gökçen (Turkey) and Pristina (Kosovo) Airports.
İstanbul Sabiha Gökçen (Turkey)

Pristina (Kosovo)
Other involvements:
Kuwait International Airport New Airport

Cairo Terminal 2 (Egypt)

Baku Heydar Aliyev (Azerbaijan)

Hawler – Erbil (Northern Iraq)

Dohuk (Northern Iraq)

Ordu-Giresun (Turkey)
Visit İGA website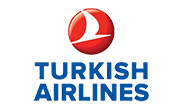 Turkish Airlines
Turkey's "rising star", Turkish Airlines started its journey in 1933 with just five aircraft. Today it serves with a passenger and cargo fleet of 330 aircraft and with the same excitement and enthusiasm as the first day after all those years. The substantial growth it has achieved has put Turkish Airlines among the top airlines of the world. Reinforcing this prominent position and energy with its significant growth figures and innovative approach, Turkish Airlines has always put its signature under important successes in the sector. One of them is undoubtedly the largest aircraft order in Turkish Civil Aviation history, with a significant decision that the airline took in 2013. With this decision, the national carrier aimed to both maintain the fleet average age over the coming years, and push its quality of service even further higher. Counting the large scale of orders, and the aircraft whose rental period is due to come to end by the end of 2023, the fleet of the carrier including cargo aircrafts expected to reach 500 aircraft.
Turkish Airlines permanently continues to undertake countless initiatives in global civil aviation. For instance, the global carrier opened another chapter in Turkish Civil Aviation by launching its new maintenance and repair center in June 2014. The new maintenance and repair facility, constructed at Sabiha Gökçen International Airport, has been regarded as a huge step forward for Turkish Civil Aviation, and widely noted in global aviation. The center added additional momentum to the region's sector growth as well. The aim of the project, beyond setting up a campus that provides maintenance repair and overhaul services, was the creation of an adequate aviation complex that attracts and provides space for firms operating in other areas of aviation, and particular companies manufacturing products for the industry. The project was brought to life with an investment of roughly 550 million USD. This maintenance and repair center already has a workforce of nearly 7,000 in place, and along with its subsidiaries (TEC, Goodrich Turkish Technic Service Center, TCI Turkish Cabin Interior, TSI Turkish Seat Industries) it has an expected annual turnover of 1.5 billion USD. Carrying this aviation complex into effect raised the bar in the field of aviation maintenance and came into prominence as an important milestone as well on the road to the production of a national civil passenger aircraft, which is an important objective of 'Turkish Republic's 2023 Vision' that laid down to coincide with the 100th anniversary of the Turkish Republic.
Another significant initiative of Turkish Airlines that successfully carried out in recent years is the creation of Turkish Seats Industries – TSI. This venture, a partnership of Turkish Airlines, Turkish Technic Inc., and Assan Hanil, is the first local aircraft seat producer exclusively designed by Turkish engineers. In 2014, this project played a significant role in regional aviation agenda, with an investment of 5 million USD. After Turkish Seats Industries had successfully introduced the first locally designed seat to the assembly of Boeing 737-800 aircraft, it then design seats which last the ergonomic life of Airbus A319-320 and 321 aircraft, and it continues to drive innovation in seat design. The company, which has initially started to renovate just existing aircrafts of the fleet, now fits these locally manufactured seats to some new aircrafts that joining to the fleet. This project of which main aim is to provide ergonomic seats that increase the passenger comfort and satisfaction to the highest level, is also a sign of a pride for the flag carrier as being exported to the world's largest aircraft manufacturers, Boeing and Airbus, on the other hand. Having completed a total of 78 aircraft orders by the middle of 2018, TSI continues to expand its customer portfolio with the orders received.
Another key initiative TCI (Turkish Cabin Interiors) is a partnership between Turkish Airlines, Turkish Technic Inc., and TAI, which produced the first aircraft galley to be entirely designed by Turkish engineers. After taking delivery of the first commercial aircraft fitted with TCI galley equipment in 2014, Turkish Airlines continuing to add aircrafts fitted with this galley equipment to its ever-expanding fleet.
Visit Turkish Airlines website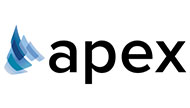 Airline Passenger Experience Association
The Airline Passenger Experience Association (APEX) is a network of the world's leading airlines, suppliers and related companies committed to elevating the level of the airline passenger experience. The association offers members a wide range of opportunities to excel in the airline passenger experience industry by keeping them current with the latest industry news, trends and developments and by helping them develop relationships with clients and colleagues from around the world.
Visit APEX website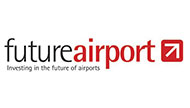 Future Airport
Created out of Airport Technology International in 1990, Future Airport meets the specific needs of senior management across all major departments within airports, airlines, civil aviation authorities, ground handling companies, air navigation service providers and key systems integrators. Future Airport provides a clear overview of the latest industry developments shaping airport design and operations. The publication boasts incisive commentary and analysis from the world's most powerful business leaders alongside investigative and provocative articles from leading journalists.
Visit Future Airport website
Airline Suppliers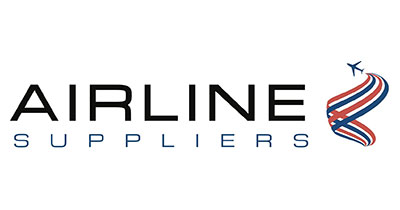 Visit Airline Suppliers website
Airport Suppliers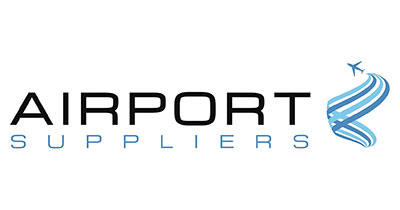 Visit Airport Suppliers website
Airport-Suppliers.com is the Global Airport Industry's Premier B2B web platform, encompassing all aspects of airport equipment, technology, design and services.