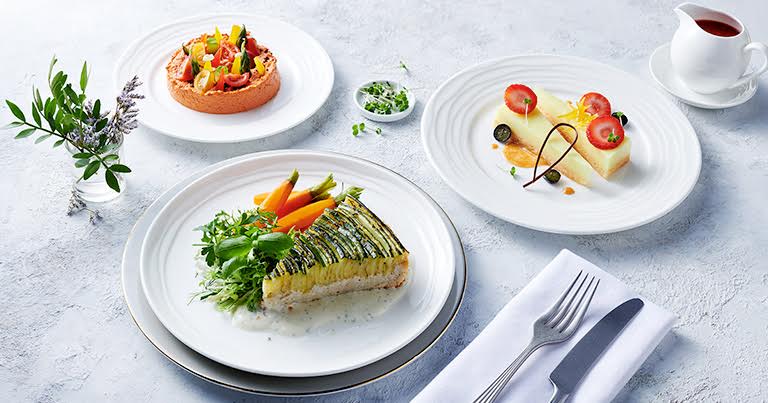 To coincide with World Vegan Day on 1 November 2022, Emirates has announced a multimillion-dollar investment into new vegan menu choices onboard. The airline aims to further enhance the customer experience with a curated menu of gourmet vegan dishes in First and Business Class, while Economy Class menus also have a refreshed selection of plant-based produce. Vegan options are available to order and pre-order onboard, as well as in Emirates Lounges.
Emirates has been serving vegan options onboard since the 1990s. Initially, these were focused on specific routes such as Addis Ababa, where vegan meals are required during certain times of the year by those practising the Ethiopian Orthodox faith, or across the Indian subcontinent where multiple faiths encourage a plant-based diet.
Vegan dishes are now rapidly gaining general popularity on US, Australian, some European and UK routes, with Emirates noting a sizeable increase in interest in vegan dishes over the last decade. Routes showing recent increasing interest in vegan meals include Beirut, Cairo and Taiwan. Currently, Emirates offers more than 180 plant-based recipes catering to vegan customers.
The vegan menu in First and Business Class spent a year in development in Emirates Flight Catering, based at Dubai International Airport. In Economy Class, the vegan menus are also refreshed every month.