FTE APEX Asia Expo returns to Singapore at the Marina Bay Sands Expo & Convention Centre on 9-10 November 2022 after a three-year hiatus. Firmly established as Asia-Pacific's biggest free to attend passenger experience and business performance expo, the event is being delivered with the support of headline partners Changi Airport Group, Singapore Airlines, Star Alliance and Onboard Hospitality.
It truly is the comeback show for the region to share learnings and ideas, and for those from further afield to better understand the APAC market, which will see the fastest growth in the coming years.
The free to attend expo floor will provide a major showcase of progressive solutions, products and services from technology giants and the most innovative startups from across Asia and beyond.
The expo will also, once again, feature the Onboard Hospitality Forum Asia, focusing on inflight hospitality solutions to enhance passenger comfort and sustainability.
Our popular 'Tech & Innovation Briefings' on the exhibition floor return bigger and better in 2022. Attendees will have the opportunity to join guided tours and meet exhibitors with relevant products, services and concepts across six areas: Airport Technology, Airline Technology, Baggage, Automation & Self-service, IFEC & Inflight Innovation, and Sustainability in Action Onboard.
Here we highlight some of the most innovative solutions that will be on display in the exhibition. Click on the section you would like to explore to navigate through the Exhibitor & Sponsor Preview.
'On the Ground' exhibitors
Airport Dimensions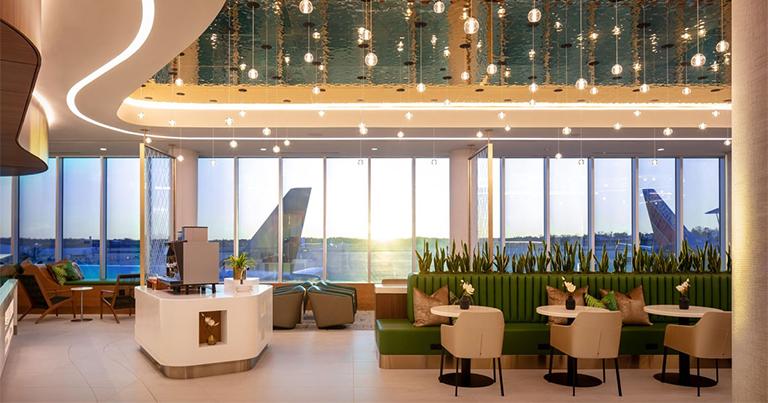 Airport Dimensions is a global leader in airport lounges and traveller experiences. Its global network is expanding rapidly, with locations at the world's leading airports across the US, South America, Middle East, and the UK, where its Club Aspire lounge at Heathrow Terminal 3 has most recently been recognised in the World Travel Awards 2022 as 'Europe's Leading Airport Lounge'. From comfortable lounges to restful sleep pods, and convenient food ordering to contactless collection of duty free, Airport Dimensions helps improve the traveller experience while critically helping airports maximise non-aeronautical revenue opportunities, retain airlines, and become more competitive.
Airsiders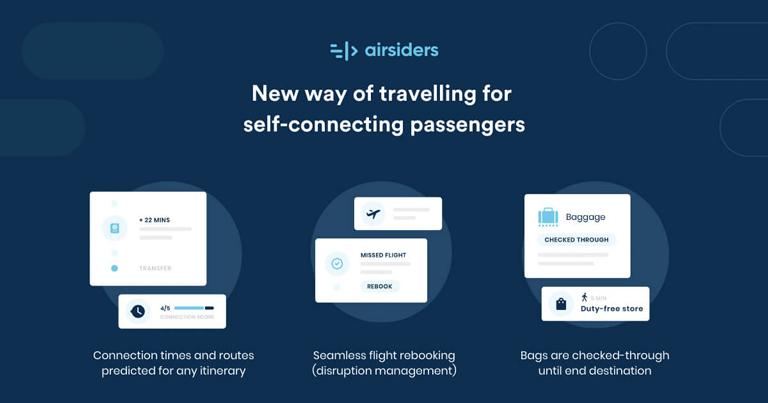 Airsiders is a Berlin-based travel-tech company that collaborates with airports and airlines to create a seamless travel experience for passengers, powered by digital solutions. The company has two business units: Airsiders Interline, which focuses on creating an unlimited number of new connected flights outside of the classical airline alliances; and Airsiders Comfort, which builds technology that digitalises and unifies the airport experience for passengers. These units are connected into one platform – Volario – where passengers can book unique tickets and get the full visibility of their air journey. Airsiders' solutions are powered by breakthrough technology: patent-pending baggage through-check, a smart interlining algorithm that processes data to create the best connections innovations algorithm, baggage, routing API.
Register for your free FTE APEX Asia Expo pass today >>
Amadeus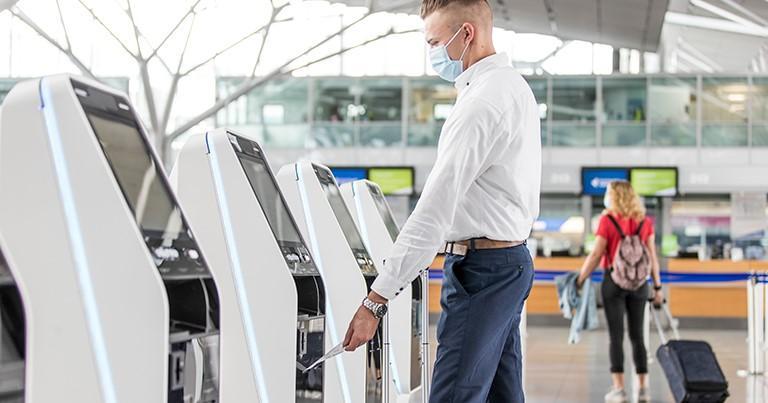 Amadeus' solutions connect travellers to the journeys they want through travel agents, search engines, tour operators, airlines, airports, hotels, cars and railways. The company's solutions are transforming the way travellers move through the airport, aided by innovative technology at every touchpoint.
Ariadne Maps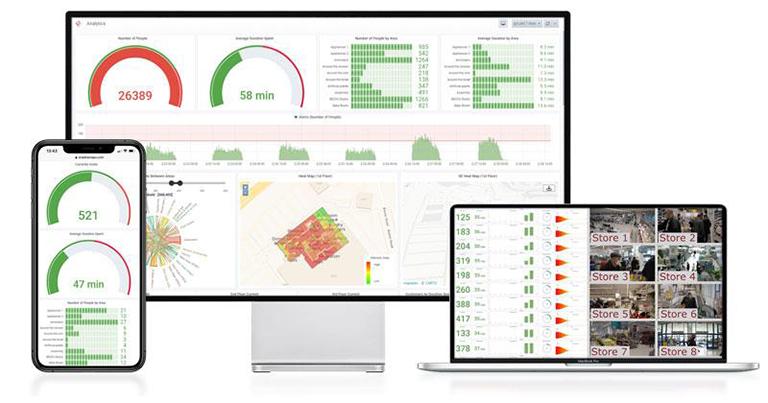 Ariadne is the operating system of airports that provides advanced, real-time passenger analytics enabled with award winning accuracy and certified privacy compliance. Ariadne's low-cost, plug-and-play solution allows airport decision makers to anonymously track the passenger journey, making process simpler, more data-driven, better targeted and with higher ROI.
Register for your free FTE APEX Asia Expo pass today >>
Avvinue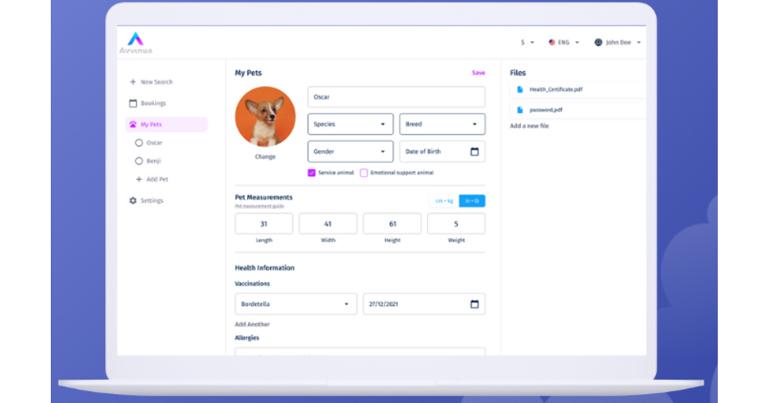 Avvinue offers airlines a white-labelled Pet Reservation System (PRS) and Pet Passenger Portal (P3) to simplify and digitise the entire pet reservation process – helping airlines move away from call centre-based bookings for pets travelling in cabin, service animals and AVI. Avvinue's solutions can be quickly setup with your own Avvinue portal in order to manage your pet programme through its stand-alone system or integrated system (PSS), so travellers can reserve their pets 100% online, and feel peace of mind knowing they have everything they need for smooth travels around the world.
Amazon Web Services (AWS)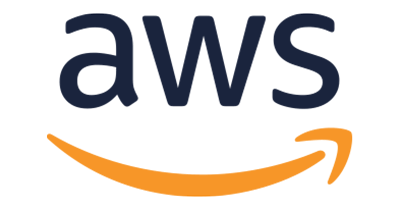 Amazon Web Services (AWS) is the world's most comprehensive and broadly adopted cloud platform, offering over 200 fully featured services from data centres globally. Millions of customers, including the fastest-growing startups, largest enterprises, and leading government agencies, are using AWS to lower costs, become more agile, and innovate faster.
Register for your free FTE APEX Asia Expo pass today >>
BAGTAG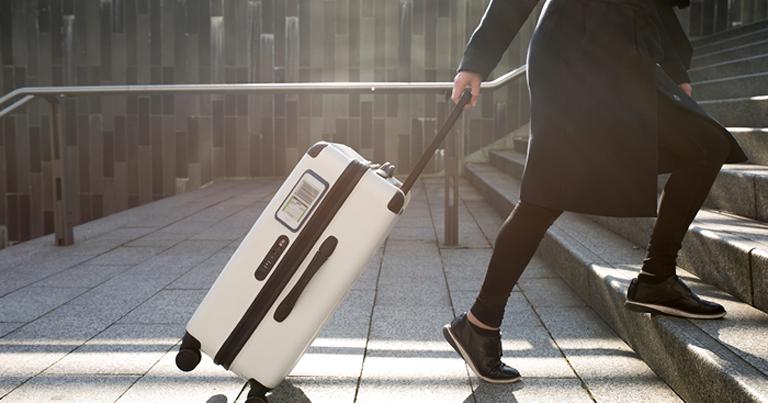 BAGTAG is here to revolutionise the way we travel with baggage forever. Its Electronic Bag Tags (EBT) give passengers full, paperless and easy-to-handle control over the baggage check-in process. Doing so, BAGTAG pulls the check-in process entirely off-airport. Electronic Bag Tags (EBT) are the paperless, digital alternative to paper baggage check-in labels. Once passengers run their online check-in, they will receive an electronic version of their baggage tag that syncs with BAGTAG-supported devices. With BAGTAG, time and touchpoints needed for check-in can be reduced significantly by enabling passengers to arrive at the airport fully prepared for their flight.
Collins Aerospace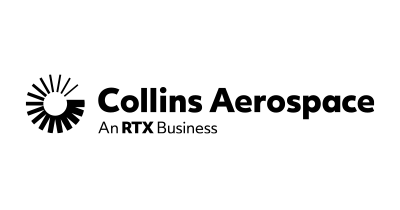 Collins Aerospace is 'Redefining Air Travel' and charting the path to a healthier, easier, and more connected travel experience – now and into the future. The company's Connected Aviation Solutions business is uniquely positioned to provide revolutionary digital solutions to its airline and airport customers, enabling them to bring forth their vision of a fully connected digital aviation ecosystem.
Copenhagen Optimization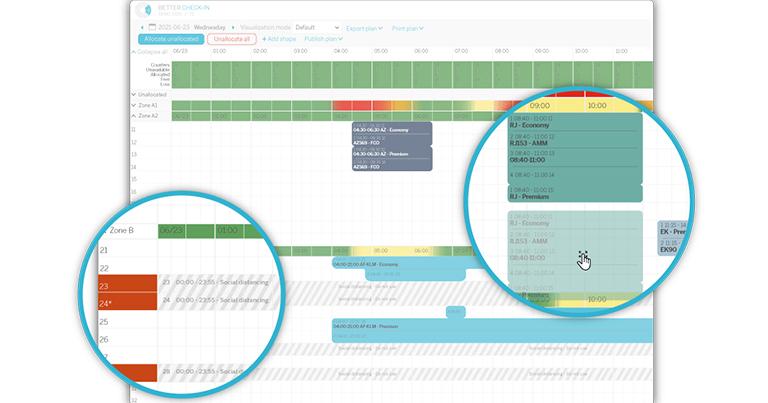 Copenhagen Optimization excels in improving airport operations and does it through data-driven analytics and strategic consultancy combined with its innovative software solution Better Airport. The company passionately believes that operating an airport should be simple and efficient. Better Airport connects the dots between operations, analysis, and planning for the entire airport operation. Put simply, Better Airport will give you more confidence in the complex, operational decisions you must make, and it will enable you to make them faster. Working with more than 50 airports globally, Copenhagen Optimization offers its unique services and technology to support airports of all sizes. At FTE APEX Asia Expo 2022, Copenhagen Optimization will be showcasing its innovative Virtual Queuing solution for airports. It will also be possible to see a product demo of Better Airport.
Register for your free FTE APEX Asia Expo pass today >>
CUSTOM SPA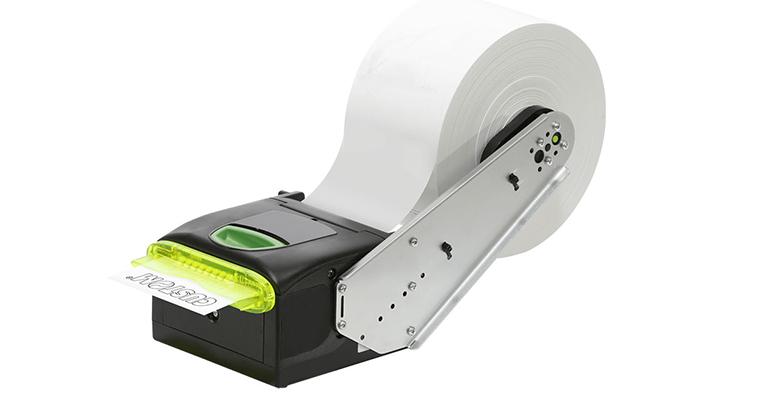 CUSTOM SPA creates printing, scanning and data capture and control solutions for automating public services. The company integrates hardware, software and services to meet the needs of a variety of international markets, from retail to transport, industry and logistics. CUSTOM SPA's complete solutions for the aviation industry simplify all printing and control processes in airports, especially when it comes to printing boarding cards, luggage labels and plane tickets. Thanks to the VeriPrint® system, a worldwide patent that certifies print authenticity, the company also provides a hardware and software solution that automatically digitises printer tickets to prevent printing defects and forgeries.
Register for your free FTE APEX Asia Expo pass today >>
Damarel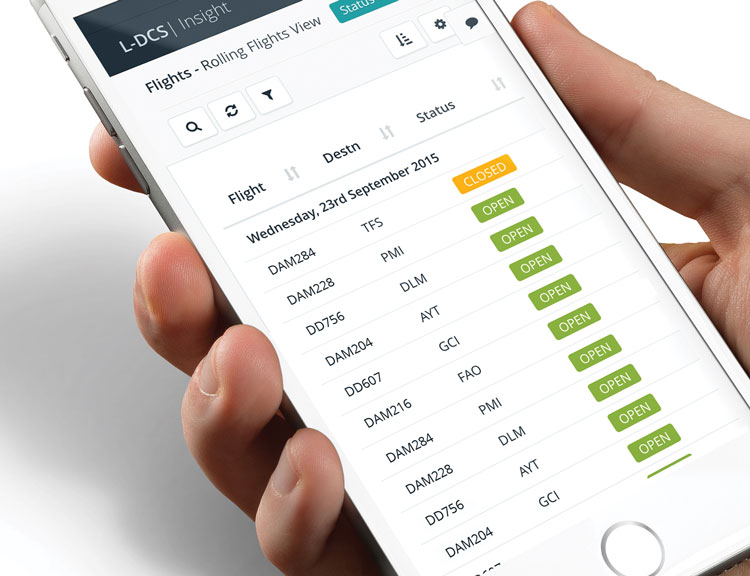 Damarel's solutions help airlines, airports and ground handlers automate and optimise their business. From DCS and common use through to turn management, service capture and billing, the company helps reduce costs and improve operations. For 30 years, Damarel has helped clients worldwide automate their passenger and ground handling operations, improving performance while reducing costs. The company works with more than 50 airlines, over 150 airports, major ground handling companies, the largest airport systems integrators, and all the leading common use vendors. FTE APEX Asia Expo 2022 visitors will have the opportunity to meet the senior directors of Damarel who have been with the company since the start and have a detailed understanding of the company's products and the projects it has been involved with in the region. Damarel will be showcasing some of its latest innovations and looks forward to discussing the direction and focus of the aviation community.
Register for your free FTE APEX Asia Expo pass today >>
dormakaba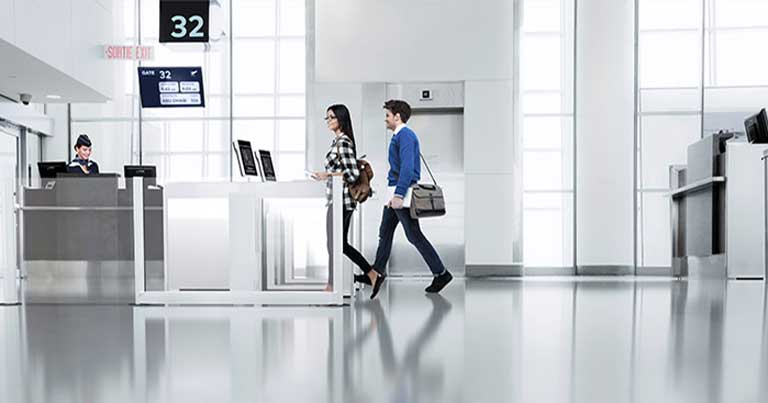 dormakaba makes access in life smart and secure – by offering you a comprehensive portfolio of innovative, secure solutions and services for various building types. In the aviation industry, the company supports airports and airlines to meet the complex challenges posed by access control and security to improve their operating efficiency. Its systematically coordinated solution range includes automated, secure solutions that meet the specific needs of all touchpoints in the passenger process. As one of the top three companies in the industry, dormakaba is the trusted partner for products, solutions and services for access to buildings and rooms from a single source.
Register for your free FTE APEX Asia Expo pass today >>
Eclatprime Digital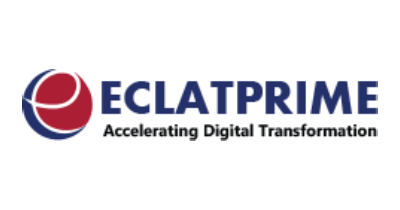 Eclatprime, an ISO 9001 and 27001 certified company, is a global IT services delivery organisation with niche focus on digital transformation and core focus on empowering its clients to accelerate the delivery of digital change. With 100+ successful implementations, Eclatprime strives to excel and help organisations to grow at scale leveraging its DPA, CRM, RPA, AI & ML expertise.
Register for your free FTE APEX Asia Expo pass today >>
eezeetags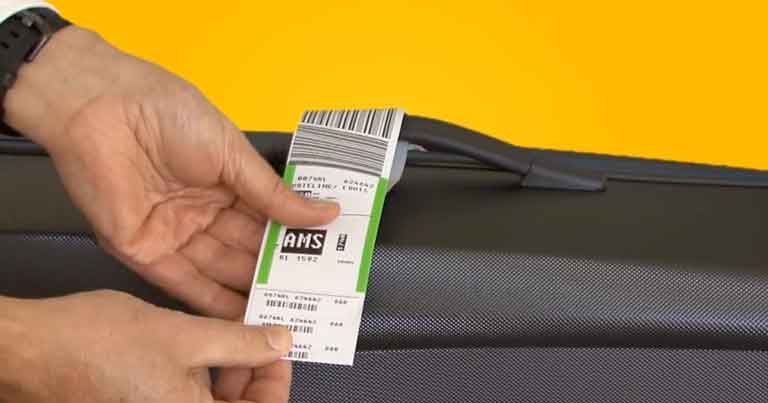 The eezeetags family is a global group of companies acting on local markets, advising and producing the eezeetags product. eezeetags are developed to empower passengers to a truly staff-less bag drop experience. Speeding up the process, hence creating extra capacity, while reducing operational and fixed costs. Meet the eezeetags stand at FTE APEX Asia Expo and experience why over 70 million pax annually use eezeetags.
Register for your free FTE APEX Asia Expo pass today >>
Elenium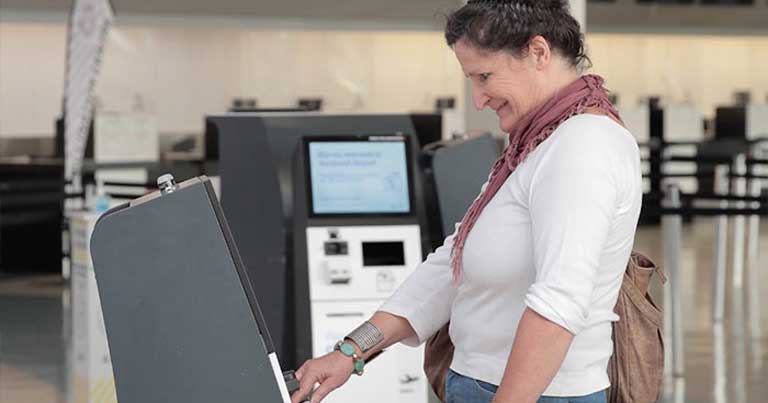 Elenium Automation creates self-service technology and digital identity solutions that move you faster and safer. Its products are used by millions of people across aviation, healthcare, aged care and government infrastructure. The company has a unique Australian-based team with capabilities in robotics, mechanical engineering, physics, machine learning and data science. The Elenium Automation vision is for a seamless airport experience where unencumbered passengers are freed from queues and congestion. The company has a team of aviation specialists who have been involved in the setup and operations of both international and domestic terminals in Australia and beyond. Founded in 2015 and headquartered in Melbourne, Australia, Elenium Automation has deployments on every inhabited continent with thousands of devices installed.
ESP Global Services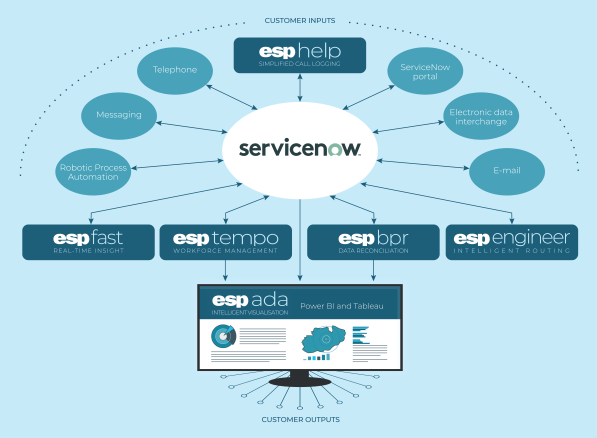 ESP is recognised as an expert in aviation IT support with a true understanding of the requirements of this industry. This year marks ESP's 30th anniversary, so it is especially excited to showcase its newest innovative airport IT support solutions at FTE APEX Asia Expo 2022. Using in-house tools developed specifically for managing the demands of the aviation environment, ESP drives speed of resolution and problem identification to improve the passenger experience. Expo visitors can find out how tools including ESP Advanced Data Analytics (ADA), ESP Help and ESP Tempo can work together to proactively speed up passenger flow through airports.
FeedbackNow by Forrester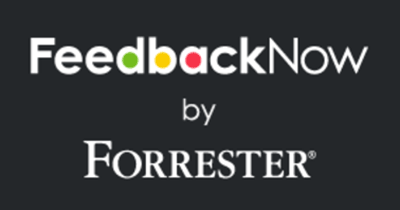 FeedbackNow is a leading real-time, comprehensive CX solution that helps you measure, analyse, and improve on passenger experience feedback in the aviation industry. The solution continually generates actionable advice against the areas of passenger experience and service with the greatest impact on satisfaction and the bottom-line. The FeedbackNow solution consists of physical and digital feedback collectors, an intuitive analytics engine to extract insights from the feedback, and a powerful SaaS & mobile platform that helps clients act on those insights in real time.
Register for your free FTE APEX Asia Expo pass today >>
FTE Baggage Innovation Working Group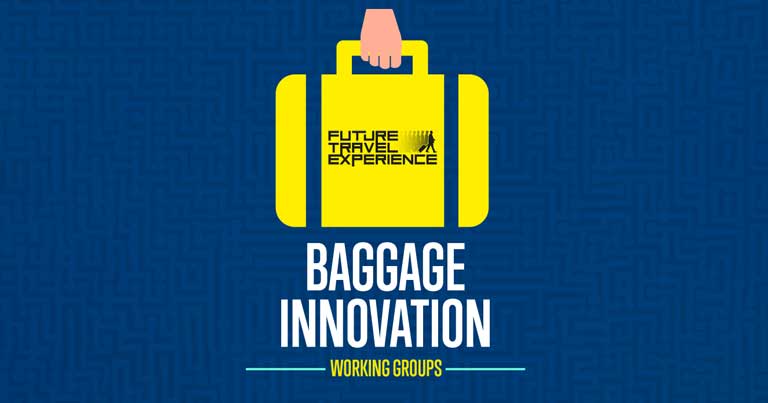 Following the successful launch of the Baggage Innovation Working Group (BIWG) in 2021, FTE is introducing the expanded BIWG for 2022. The working group brings together the most innovative and progressive baggage supply chain companies, airlines and airports from across the industry to provide a unique platform for the development of new techniques, technologies and business models to deliver tangible change in the baggage sector. It is the industry's best networking platform for those serious about baggage. The FTE Baggage Innovation Summit takes place on the Expo Stage between 16:15 and 17:15 on 9 November 2022.
Register for your free FTE APEX Asia Expo pass today >>
Gunnebo Entrance Control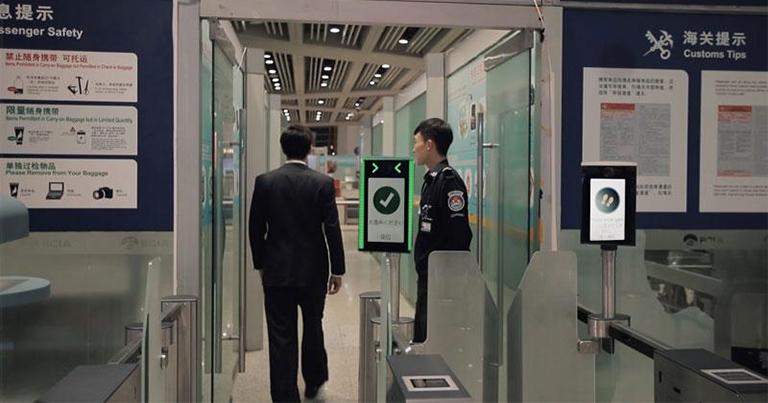 Gunnebo is a major global provider of gated control solutions and passenger automation within airports. Its access control solutions provide streamlined, efficient and touchless automated security in support of One ID and single token travel, improving the passenger experience at all key security touchpoints in the terminal. On the Gunnebo stand at FTE APEX Asia Expo 2022, visitors can experience mobile enrolment for passenger boarding with a demonstration of a biometric-enabled boarding gate (AFL). They can also experience the complete passenger One ID journey using facial biometrics.
Kavitech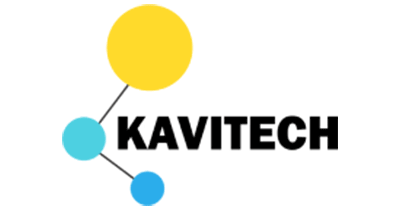 Kavitech's passenger processing services include an automated Meet & Greet solution that modifies the process into a swift, smoother and safer one. The company's Passenger Tracing and Reconciliation Solution helps achieve efficient tracking of passengers through handheld mobile computers at various checkpoints, provides customer information through trackable barcodes in boarding passes, and verifies data in real-time through wireless functionality. Kavitech's Lounge Access and Revenue Management Solution helps achieve operational efficiency and accuracy; automate data capturing and increase productivity through a central server and database; and get the passenger details, boarding pass and bill generated in one quick scan. The company's mobile automated check-in system acts as your assistant in helping passengers verify their documents, with faster processing time and easy integration with any DCS. Kavitech's self-drop baggage solution is designed with contactless technology that imparts a smooth process of self or assisted baggage drops. The company's mobile handheld solution for checking boarding passes scans the barcode printed on the boarding pass and encodes the passenger information instantly.
Register for your free FTE APEX Asia Expo pass today >>
Living Map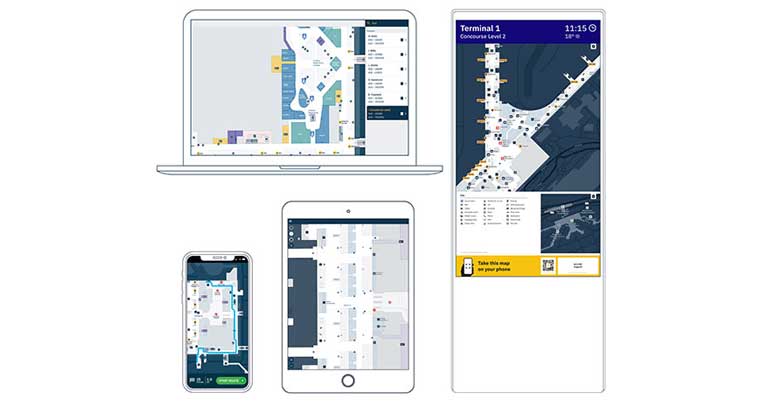 Living Map is a UK-based digital location and mapping business. The company's products sit within clients' touch-points, be they digital kiosk, web, or native mobile app. Built on the company's unique hardware agnostic 'blue dot' location software, mapping and wayfinding design heritage, these technologies are used by public bodies, enterprise clients and institutions globally across transport, healthcare and responsive spaces. Living Map's partnership with Star Alliance has developed a set of tools uniquely suited to specific airport and airline use cases; answering operational challenges, improving on-time performance and driving ancillary revenue, while also improving the passenger journey.
Makebot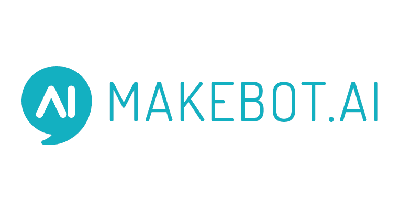 Makebot.AI, chosen chatbot solution for Korean Air, is glad to participate in FTE APEX Asia Expo 2022. Founded in 2018 by CEO James Kim, Makebot provides customised, AI-powered chatbot services. A single chatbot can be integrated into multiple platforms, including Facebook, Instagram, KakaoTalk, WhatsApp, Line, and Web. With customers across a range of sectors, including finance, healthcare, aviation, and entertainment, the company has partnered with the biggest businesses in South Korea and around the world, such as Korean Air, Weverse, and Pfizer, developing solutions that improve customer experience.
METrans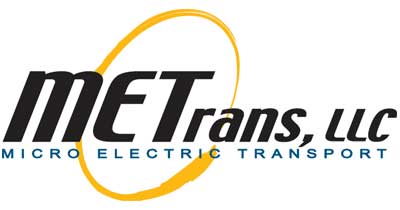 METrans is a US manufacturer of commercial and industrial personnel and light burden transport vehicles and trailers of an efficiency, scale, and manoeuvrability previously unavailable. The company's vehicles and trailers can transit a 28 inch wide doorway. METrans is all electric, with on board charging (40 minute charge time) battery powered electric vehicle, with Vehicle Weight Capacity of 500lbs and a towing capacity of 1000lbs.  The range of the Vehicle is 40 miles on a level surface, at 14+- mph. The available applications are only limited by the Customers' specifications.
Register for your free FTE APEX Asia Expo pass today >>
PrehKeyTec Germany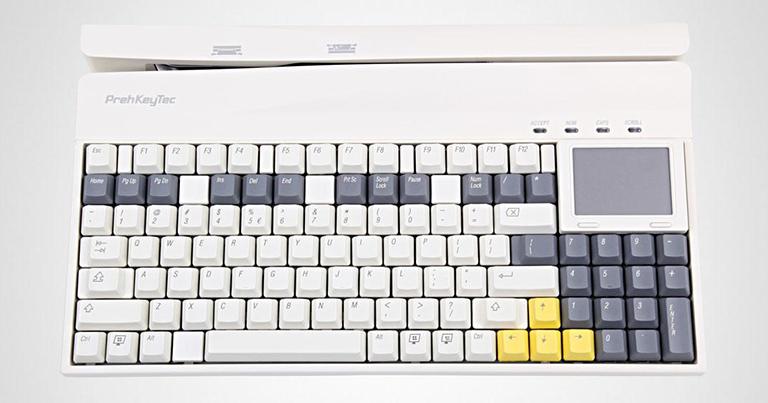 PrehKeyTec GmbH is a leading international manufacturer of high-quality data entry solutions. The company designs and produces specific keyboards and scanners 'Made in Germany'. By integrating RFID directly into the keyboard, you can increase your efficiency by speeding up processes. Visitors to the PrehKeyTec stand at FTE APEX Asia Expo 2022 can look forward to seeing the MCI 111 A check-in keyboard with integrated RFID laser live in action. RFID is a future-oriented element that PrehKeyTec will continue to advance. The laser technology for engraving layouts is a unique and useful function not only for baggage handling, but also for air traffic control. Customised solutions do not leave customer requests unfulfilled and enable any language layout or font. Visitors to the stand will be provided with high-quality information about PrehKeyTec's products and solutions, and have the opportunity to talk to its experienced specialists.
Register for your free FTE APEX Asia Expo pass today >>
Regula Forensics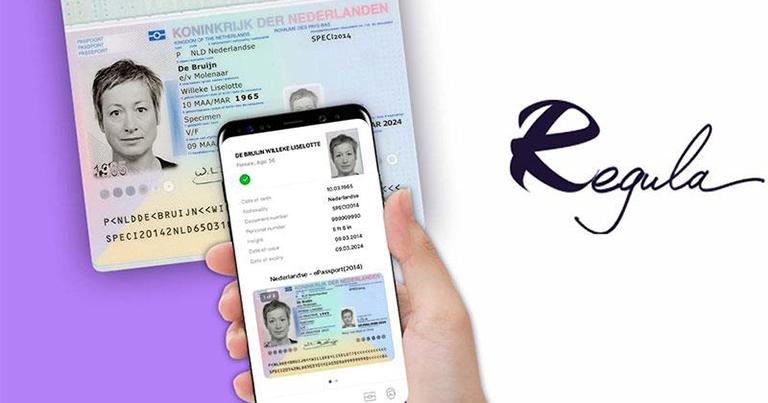 Regula is a global developer of forensic devices and identity verification solutions. The company creates breakthrough technologies in document and biometric verification. Regula's hardware and software solutions allow over 1,000 organisations and 80 border control authorities globally to provide top-notch client service without compromising safety, security or speed.
Scandit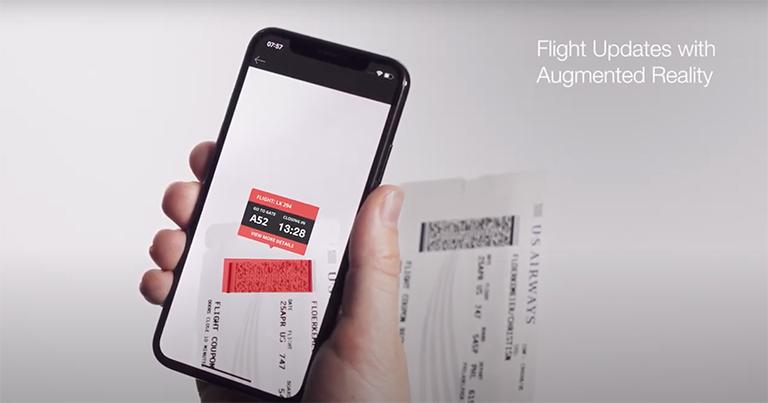 Scandit gives superpowers to airline workers, customers and businesses to provide more personalised services, while taking cost and time out of airport operations and passenger handling. Its Smart Data Capture platform enables smart devices to scan boarding passes, passports and luggage tags with unmatched speed, accuracy and intelligence, while passengers can self check-in or access real-time travel information through AR. Scandit is trusted by a number of airlines, including the likes of Lufthansa, Alaska Airlines, SAS, Cathay Pacific, Azul Airlines and Swiss Airlines.
SEIKODO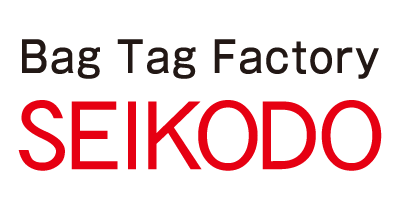 SEIKODO Corp. is a Baggage Tag Factory in Japan. The company provides customers with a wide variety of baggage tags at low cost focusing on quality due to selling direct from its own factory. At FTE APEX Asia Expo, SEIKODO will be showcasing its two-way lineless tags.
Shabstec Limited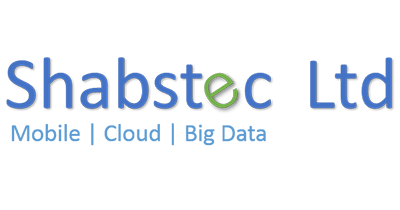 Shabstec specialises in providing products and services to the aviation baggage community. Its solutions process baggage from passenger Pick Up, Check-in to aircraft hold. Its low-cost TagForLife innovation is aimed to help reduce the use of baggage tags and provide a simplified passenger travel experience.
SITA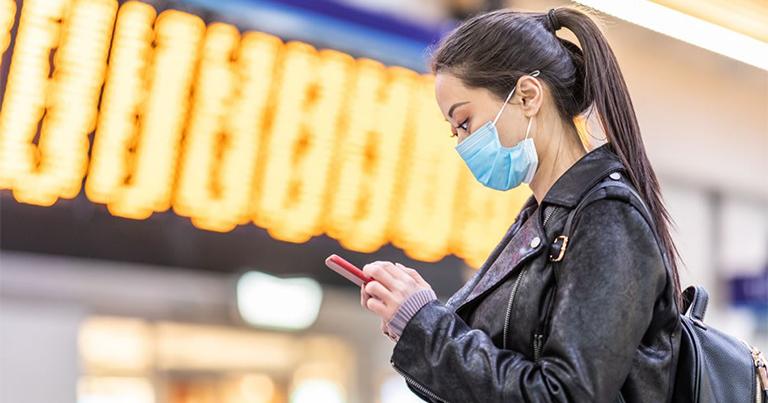 SITA is the air transport industry's IT provider, delivering solutions for airlines, airports, aircraft and governments. Its technology powers more seamless, safe and sustainable air travel. With around 2,500 customers, SITA's solutions drive operational efficiencies at more than 1,000 airports while delivering the promise of the connected aircraft to customers of 17,000 aircraft globally. SITA also provides technology solutions that help more than 70 governments strike the balance of secure borders and seamless travel. Its communications network connects every corner of the globe and bridges 60% of the air transport community's data exchange.
Snowfall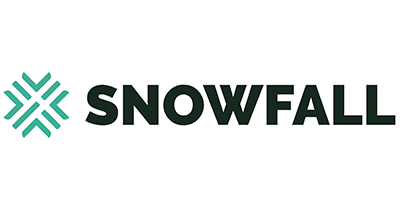 Snowfall is a technology company shaping the future of travel. Its game-changing solutions deliver better experiences, more value and greater flexibility for customers. To that end, its next generation end-to-end platform, Junction, removes complexity from each step of customers' journeys by connecting the entire travel ecosystem for a seamless booking process. Since 2006, Snowfall's technology and innovative solutions have been delivered to over five billion passengers through more than 18 billion transactions. With a fast-growing and global team, it is continuing to invest in the solutions that will deliver a more impactful and connected travel industry.
TAV Technologies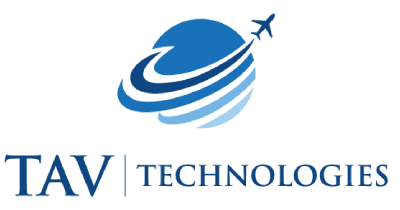 TAV Technologies provides total technology management and delivers best-in-class designs & solutions with a high customer focus. TAV Technologies covers all three main streams of information technologies in one company; in-house software product development, contractor for complex ICT projects and IT operations management & consultancy. As a visionary technology solution partner and a master systems integrator, TAV provides perfect harmony throughout the airports and ensure optimised operations. With its vast airport management experience, the company creates innovative, reliable, flexible solutions and provides IT operations & management services, contributing to the aviation industry for seamless stakeholder satisfaction.
ubiZense Limited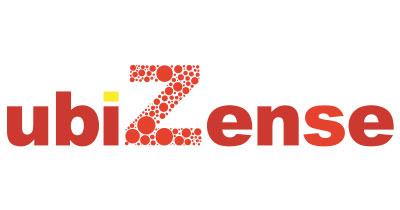 ubiZense is an AIoT company that leverages IoT sensors to monitor operations and uses AI to provide management insights to the users. ubiZense turns existing sensors, such as CCTV or GPS modules, into real-time tracking devices. The company provides solutions to track airfield operations in real-time and leverage AI to predict potential anomalies, e.g. flight delays. Identify turnaround events that may affect your OTP before they take place. Its award-winning solutions are trusted by Hong Kong International Airport, which has improved baggage handling on-time performance by 20%.
Register for your free FTE APEX Asia Expo pass today >>
Virspatial Technologies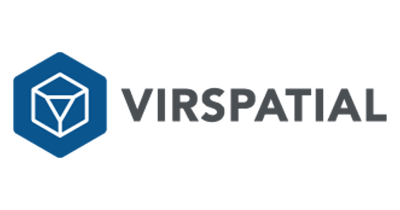 Virspatial Technologies is a technology company dedicated to providing spatial digital twin creation and interactive technology for enterprise metaverse, empowering enterprise metaverse applications and providing excellent spatial digital experience. Virspatial Technologies provides a collaboration platform that empowers enterprises across the world to experience their data spatially, across all platforms and devices with Twinverse®.
Register for your free FTE APEX Asia Expo pass today >>
Vision-Box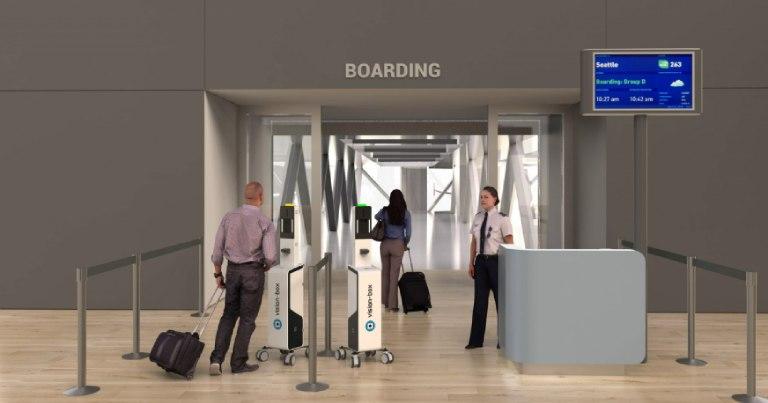 Throughout two decades of research and development, Vision-Box has driven fundamental technological advancements in identity management, spearheading the smart automation of complex people's flow processes at prestigious airports, airlines and government facilities that have become landmarks of the new digital area. Vision-Box's integrated biometric solutions are based on the automation of key journey steps, and the responsible usage of individual biometrics to establish identity ground-truth.
IFEC & Inflight Innovation
Aeroplay Entertainment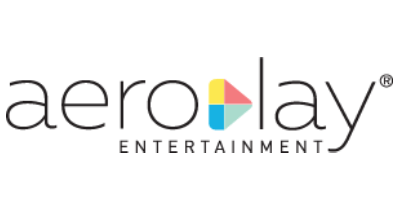 Aeroplay Entertainment is one of the leading independent Content Service Providers (CSP) in the world, with the experience of supplying airlines with tailor-made media content. It currently employs more than 50 staff between Singapore and India, and further employees at strategic office locations around the world, including Malaysia, Italy, United Kingdom, US, UAE, Sri Lanka. Aeroplay Entertainment's clients include the flag carriers of several countries in Asia and it is the market leader in providing content to airlines in South Asia, South East Asia and the Middle East. It has been trusted by some of Asia's largest and five-star airlines to provide a curated and broad-reaching Inflight Entertainment services.
Register for your free FTE APEX Asia Expo pass today >>
AERQ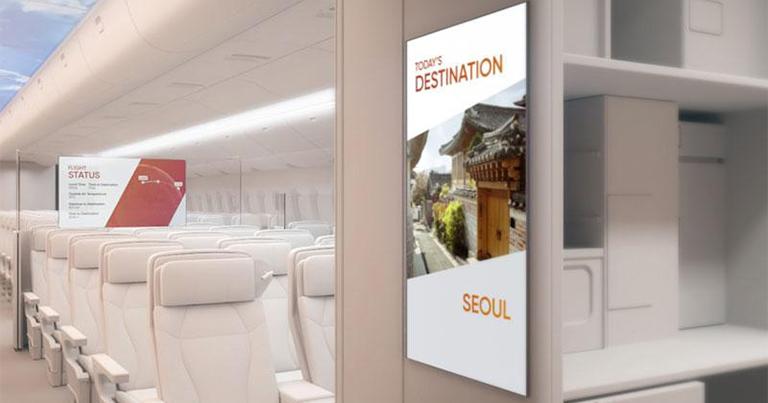 AERQ is a joint venture between LG Electronics and Lufthansa Technik. It was founded in June 2019 and is headquartered in Hamburg, Germany. With its roots in consumer electronics and aviation it uses the extensive knowledge from both parent companies to develop digital solutions for aircraft cabins. AERQ takes the digital transformation of aircraft cabins to a new level by turning them into spaces for new ideas and business development. AERQ enables airlines to digitalise their aircraft cabins by providing AERENA, the new platform for digital engagement, empowerment and intelligence.
AIRFI.AERO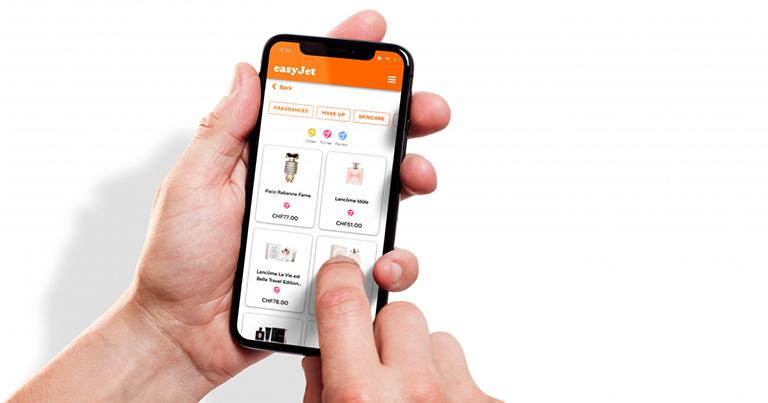 AirFi is the world's leading provider of wireless onboard streaming solutions. Since 2011, the company has delivered innovative portable IFE, crew operations and ancillary revenue-generating solutions to more than 80 customers across 43 countries, serving hundreds of millions of passengers. The AirFi Venus Box is the company's most successful Portable IFE Streaming offering to date, enabling airlines to not only enhance their onboard passenger experience but also supercharge ancillary revenue-generation as well. AirFi now also offers a low-cost "LEO" connectivity solution, great for passenger and crew messaging, and for live payment validation inflight.
Ditto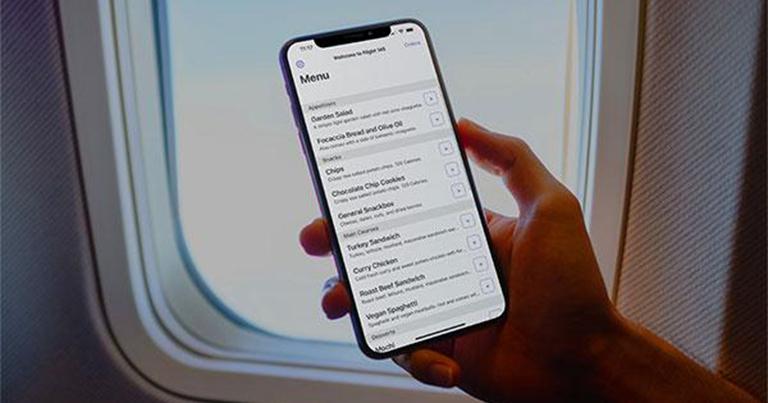 Ditto empowers applications that have a strict reliance on the internet, such as underwing maintenance, baggage scanning, crew collaboration, meal order, and more, to sync crucial data in real-time without any internet. Ditto's offline capabilities can transform any business process into a network resilient, low latency, cloud-optional application, so your employees can succeed even where the internet doesn't reach.
Exail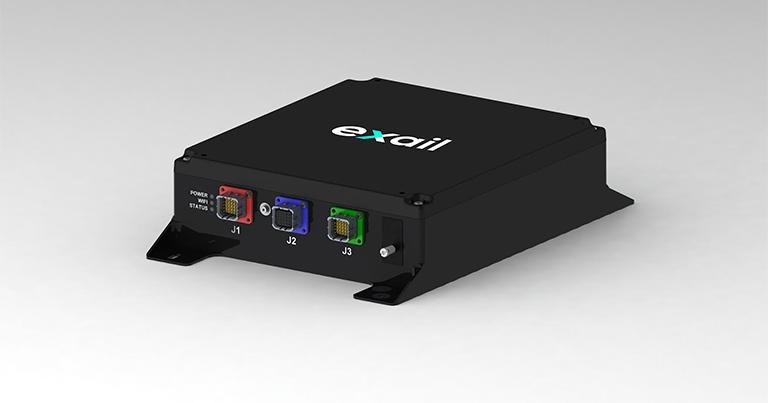 ECA Group is joining forces with iXblue to become Exail. With over 30 years of expertise, the company has continued to innovate and deliver cutting-edge aircraft cabin solutions to meet the needs of airlines. This year, at FTE APEX Asia Expo 2022, Exail will showcase its range of next generation wireless products for in-flight entertainment (IFE) on stand E9. Exail's new aircraft cabin solution, WIZY-WAP, is based on the latest Wi-Fi standard (Wi-Fi 6E) to allow better throughput and latency performances, providing passengers and crews the most advanced aircraft cabin, offering a unique, enjoyable and memorable passenger experience with enhanced in-flight services.
Register for your free FTE APEX Asia Expo pass today >>
Inflight Dublin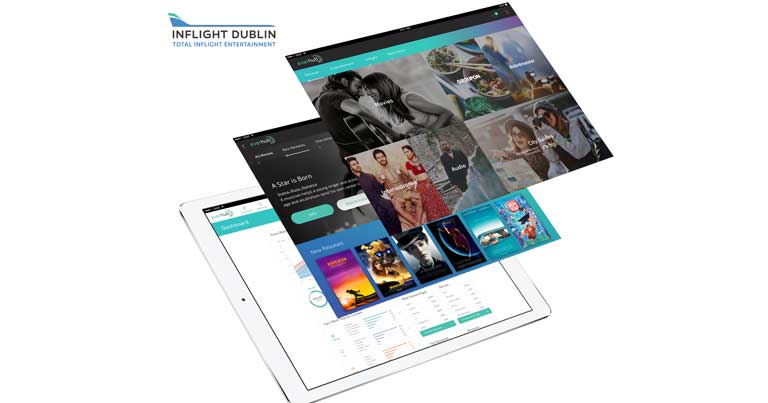 Inflight Dublin is a leading global provider of inflight entertainment solutions for both wireless and seat-back systems. It combines 38 years of media experience with state-of-the-art hardware and software platform to deliver the only end-to-end wireless IFE service in the market – Everhub™. Inflight Dublin was established in 1984, and it's headquartered in Dublin, Ireland, with over 70 staff, supporting over 50 airline partners globally.
Inmarsat Aviation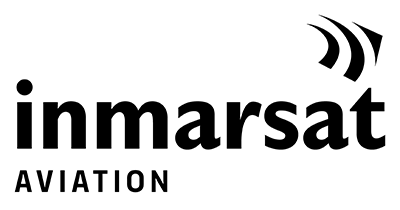 Inmarsat is a world leader in satellite connectivity, which owns and operates global, high-speed networks specifically engineered for aviation. Airlines around the world count on Inmarsat's coverage and capacity to deliver an outstanding passenger experience, allowing data hungry fliers to seamlessly browse the internet, stream videos, check social media, shop online and more during flights. Through its wide range of services including GX Aviation, European Aviation Network (EAN) and OneFi, Inmarsat Aviation supports the digital transformation of leading airlines and offers passengers the unrivalled experience of fast, reliable connectivity anywhere in the world.
Register for your free FTE APEX Asia Expo pass today >>
Intelsat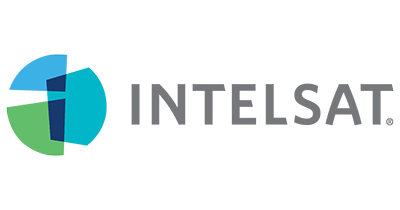 As the foundational architects of satellite technology, Intelsat operates the world's most trusted satellite telecom network. The company applies its expertise and global scale to connect people, businesses, governments and communities, no matter how difficult the challenge. Intelsat is building the future of global communications with the world's first hybrid, multi-orbit, software-defined 5G network designed for simple, seamless, and secure coverage.
Register for your free FTE APEX Asia Expo pass today >>
Viasat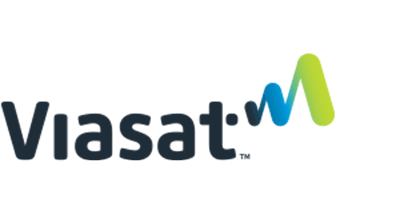 Viasat connects people to fast, high-quality internet and communications services – even in the hardest to reach places. Its premium satellite-based internet service empowers global airlines to deploy revenue-generating business models that increase passenger loyalty and satisfaction, and aid business operation effectiveness. Viasat's in-flight internet system gives millions of passengers daily the freedom to stream content; browse, shop, email and watch live sports; and engage on social media. Simultaneously, pilots, crew and operations teams can access meaningful data – at 35,000 feet – using Viasat software and mobile apps. Its future-proofed platform optimises the fully connected aircraft at scale, for years to come.
Onboard Hospitality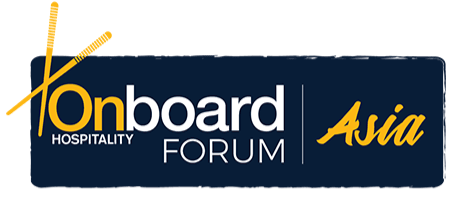 The Onboard Hospitality Forum Asia is now a popular and established feature within FTE APEX Asia Expo. Driven by leading onboard services magazine, Onboard Hospitality, the forum combines targeted inflight hospitality, peer to peer networking, and conference sessions with a chance to meet leading suppliers of catering, wellbeing, design and innovation within a dedicated exhibition zone, who will be showcasing their latest products and services.
Bayart Innovations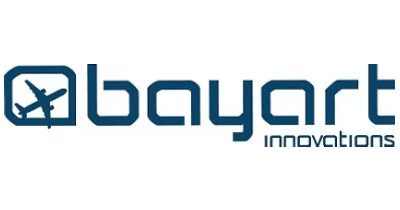 As a designer and supplier of inflight comfort products, Bayart Innovations' objective is to enhance passengers flying experience, keeping a focus on safety and sustainability. Its amenity kits and all cabin products are developed for all classes and for all types of airlines, respecting their budgets and strategies. Bayart Innovations' amenity kits, children's kits, headphones, blankets, and all other inflight products are made with innovative designs and materials. The company can also supply cosmetics from its partnered international beauty brands. With over 30 years of experience and know-how, its in-house creative team, supported by sourcing and commercial teams in Europe, Asia, and the Middle East, designs and develops bespoke on-board items.
Register for your free FTE APEX Asia Expo pass today >>
Coffee Planet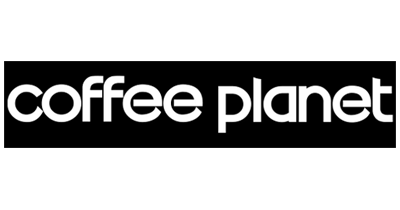 Coffee Planet is a prime example of a homegrown UAE success story, becoming the authority in specialty coffee throughout the UAE and wider region, trusted by coffee lovers since 2005. Sourcing green beans from over 23 countries, Coffee Planet carefully roasts and produces coffee beans and ground coffee as well as biodegradable capsules in Dubai. Coffee Planet partners with clients in the aviation, hospitality, foodservice and retail sectors across the Middle East and beyond, covering the B2B and B2C market segments. Coffee Planet is the go-to authority for all things coffee, for both retail and trade. Providing everything to support its great products, Coffee Planet also distributes a range of market-leading coffee equipment, coffee-related consumables, supporting its clients with full training, via a dedicated team of qualified coffee professionals, on hand 24/7 for full service & maintenance.
Register for your free FTE APEX Asia Expo pass today >>
En Route International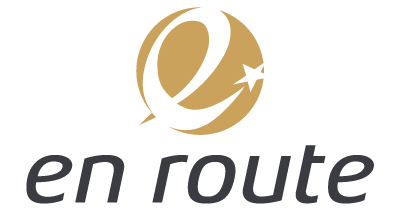 Founded in 2002, En Route is a global food service partner to many of the world's most recognised airlines and airline catering organisations. En Route prides itself on its world-class ability to create consistently high-quality food and inventive packaging and service solutions supported by its intelligent, global supply chain operations. En Route's customers trust the company to solve complex operational challenges and deliver exceptional on-board experiences that elevate the passenger journey.
Register for your free FTE APEX Asia Expo pass today >>
FORMIA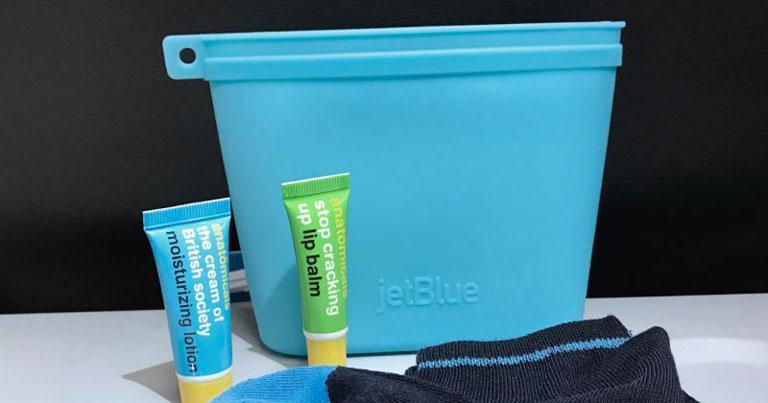 FORMIA is a global leader in the travel amenity industry offering tailor-made, premium airline amenity concepts, including bags, cosmetics, comfort items and children's products. By designing concepts with the highest perceived value that delight even during transitional moments, we ensure travellers receive responsibly curated products that enhance their experiences and make each moment more meaningful. FORMIA's diverse, global brand portfolio allows for bespoke, tailor-made solutions, including first-on-board offerings. FORMIA is committed to environmental sustainability and social responsibility.
Register for your free FTE APEX Asia Expo pass today >>
Global-C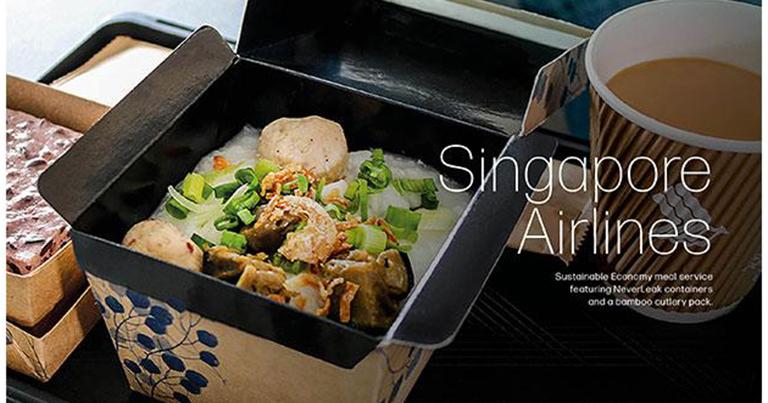 Global-C designs, sources and delivers sustainable food packaging and comfort items to airlines, caterers and food service customers across the globe. The company is passionate about customer experience, striking the right balance between sustainability, quality, function and value through its innovative product designs and solutions. Global-C has spent the past few years developing its range of sustainable meal service solutions, and at FTE APEX Asia Expo, the company will exhibit the highlights of these efforts.
Linstol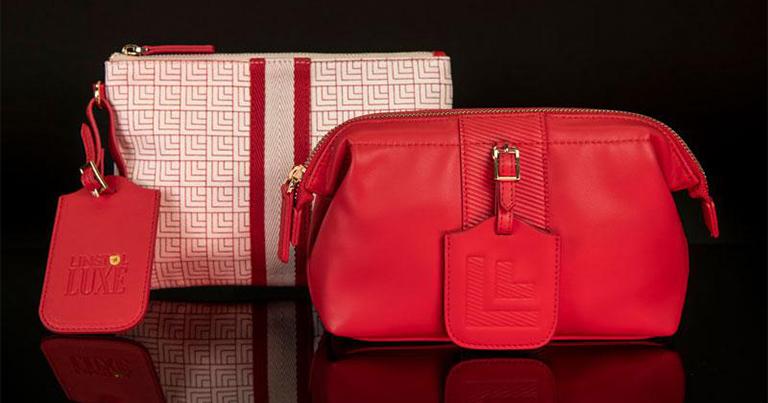 Since 1993, Linstol has specialised in complete product customisation while providing the most attractive cost/quality combination for passenger cabin essentials such as amenity kits, comfort products, disposables, and headsets. In addition, Linstol offers inventory management, forecasting, and complete concept solutions. Strategic offices in the US, UK, and Hong Kong enable Linstol to provide the highest level of service to the airline industry.
SATS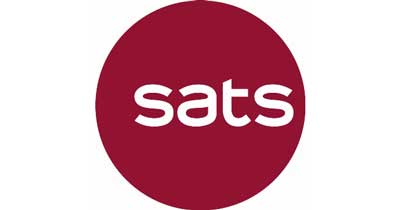 SATS is the market leader in providing food solutions and gateway services with a geographical presence in over 60 locations and 14 countries. Using innovative food technologies and resilient supply chains combined the passion, creativity, and talent of people, SATS develops and create tasty, quality food in sustainable ways for airlines, foodservice chains, retailers and institutions.
Unilever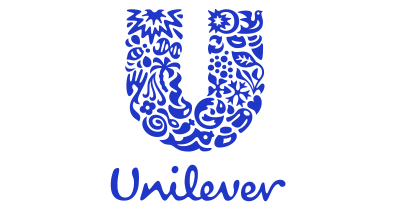 Unilever strives to make sustainable living commonplace. With over 400 brands in 190 countries, our portfolio of leading products is trusted and used by global partners. As the out-of-home division, Unilever Partnerships serves with purpose to offer innovative and customer-tailored solutions across many categories, such as beauty and well-being, hygiene, and food solutions – while caring for the environment. With over 100 institutional partners including Singapore Airlines, Delta Air Lines, and Air France, we deliver with scale and resilience globally with world-class product manufacturing & sourcing standards.
Register for your free FTE APEX Asia Expo pass today >>
Zibo Rainbow Airline Appliance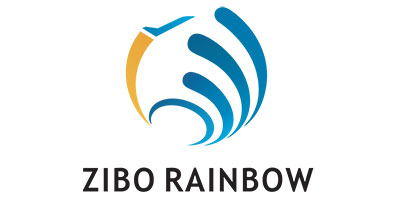 Zibo Rainbow is a group enterprise with five sub-factories specialised in design, manufacture and supply of in-flight products, headquartered in Zibo City, China. Zibo Rainbow serves airlines and hotels with sleeper suit, blanket and duvet, towel, amenity kit, snack bag, airsickness bag, paper cup, plastic product and chinaware. Zibo Rainbow can also supply matching stainless steel cutlery and glassware. Both Zibo Rainbow and all its sub-factories are certified under ISO 9001:2008 quality management system and environment assessment.
Register for your free FTE APEX Asia Expo pass today >>