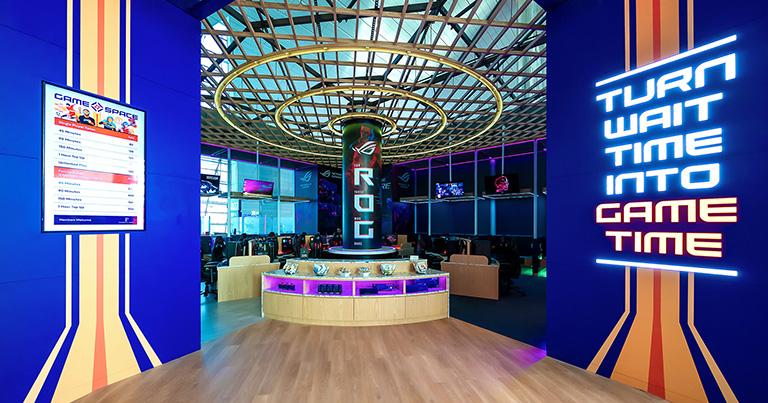 Dubai International Airport (DXB) has introduced a new gaming lounge concept with the opening of Game Space. The aim is to enhance the traveller experience during dwell time at the airport.
"We are delighted to partner with Game Space to launch this new gaming lounge for our global guests, which adds an exciting new element to our existing range of retail, food and hospitality partnerships across the airport," said Eugene Barry, Executive Vice President of Commercial, Dubai Airports.
Game Space is located in the heart of the DXB Family Zone at B Gates in Terminal 3. It features 40 game stations, each of which boast 50-inch screens and side-by-side seating for either solo or multi-player gaming, with both PCs and consoles. The space, with 20 leading game titles available to play, will be open 24/7 and have food and drink options available.
"We are excited to work with Dubai Airports to deliver an innovative new gaming experience for travellers at the world's leading hub," said Errol McGlothan, Co-director, Game Space. "We know that gaming is incredibly popular in the region and Game Space will allow travellers to change their waiting time at the airport into their gaming time."
Access to Game Space is available to all travellers for a fee. Priority Pass will provide game time for their members, while other card membership programmes will soon be available at the space.
"Working with strategic gaming partners like ASUS, we believe that we have a unique collaboration to push the boundaries of what the lounge experience can be," said Frédéric Briest, Co-director, Game Space. "We are delighted to provide unique and fun moments for beginners to experienced gamers transiting from Dubai."