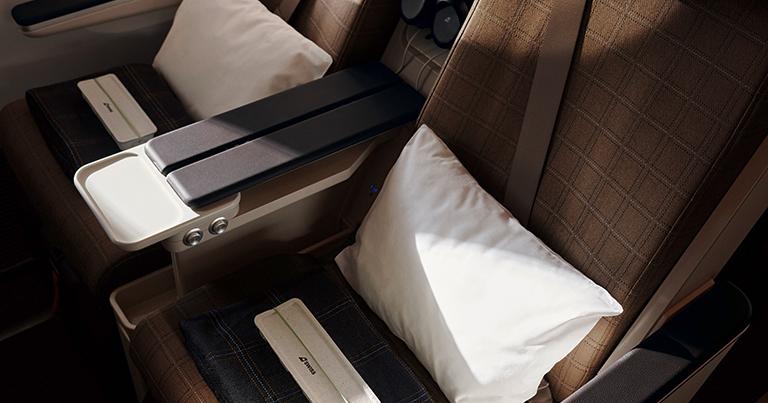 Swiss International Air Lines (SWISS) has begun installing its new Premium Economy Class on its Airbus A340-300 fleet. All four of the airline's A340s will be equipped with Premium Economy by April 2023. Premium Economy Class will then be bookable for SWISS services on the Zurich-Johannesburg, Zurich-Hong Kong and Zurich-Chicago routes.
"Our new Premium Economy Class has rapidly established itself as a hugely popular way of travel," says Tamur Goudarzi Pour, Chief Commercial Officer, SWISS. "And the highly positive feedback that we've received from our customers – on the greater seating comfort, the enhanced service, the wider choice of meals and the quality of the food – has only strengthened our resolve to offer this top-quality product on more of our routes."
SWISS has already installed Premium Economy Class throughout its Boeing 777-300ER fleet, with a pitch of almost a metre and a 48cm width.