The conference agenda at this year's FTE Ancillary & Retailing, co-located with FTE EMEA in Dublin on 23-25 May 2023, will include a focus on the evolution of airline retail and the transition away from legacy approaches. Finnair is one airline innovating in this area, recently announcing it was ending its inflight retail service. In this interview, Tiina Tissari, Vice President, Customer Experience and Products, Finnair, explains the new retail approach, how the airline is providing a more seamless passenger experience using digital innovations, and its elevated long-haul concept.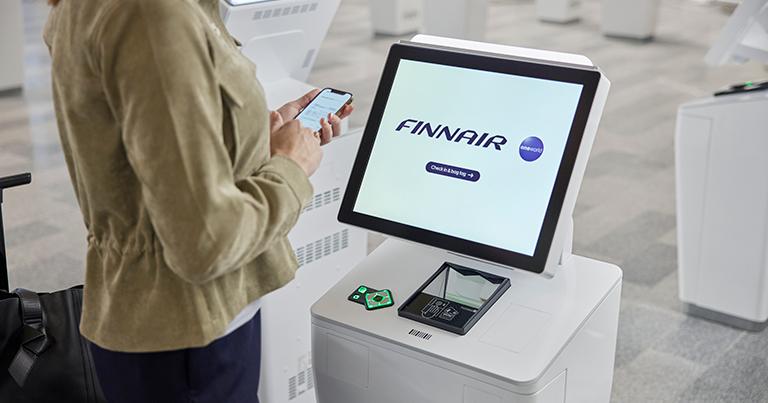 Finnair announced in early-February that it is finishing its inflight retail service in response to changing customer shopping habits and to help make the airline more sustainable. The move reflects the shift in the carrier's customer purchasing patterns, with more choosing to buy products through the online Finnair shop.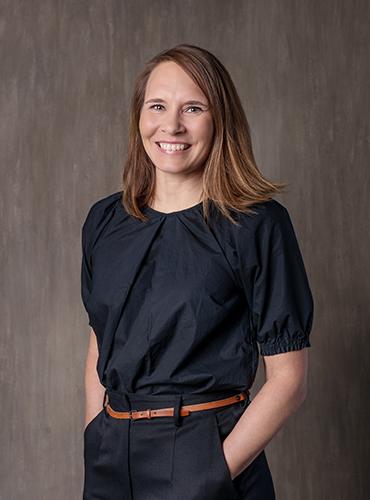 "We are discontinuing both inflight and pre-order sales of cosmetics, accessories, gifts and other retail products this spring," Tissari explains. "Onboard and pre-order shopping has become a less important service among our customers, and the demand was already decreasing before the pandemic. This is mainly due to airports and online stores providing excellent shopping opportunities."
As early as spring 2020, Finnair announced it would discontinue inflight sales on its flights within the EU as part of its goal to reduce the overall weight of the aircraft. "Now it is time to take the next step," says Tissari. "Customers can continue to buy pre-order meals and drinks and snacks onboard in the future, and we will continue to further develop that service."
The offering is based on choice and flexibility, with a balance between complimentary elements included in the customer's ticket and the pre-order and onboard menu selection available for purchase. The food and beverage service depends on the route and the customer's travel class.
"When developing our inflight experience including food and beverage service, offering a modern Nordic experience is our key design principle," Tissari explains. "This means uniquely Nordic elements on the menu like our signature blueberry juice, that's really loved by many of our customers. In designing our menus, we also follow the trends and preferences of our customers in different markets, be it vegetarian options or in general a trend for healthier options. Developing the pre-order and onboard menus available for purchase is also one of our focus areas, and we are looking for ways to ease pre-ordering meals in our digital channels. The aim of Finnair's new strategy is to restore our profitability, and therefore we also look at our offering from a cost perspective, along with customer choice and sustainability."
"Digital services designed to help customers in every step of their journey"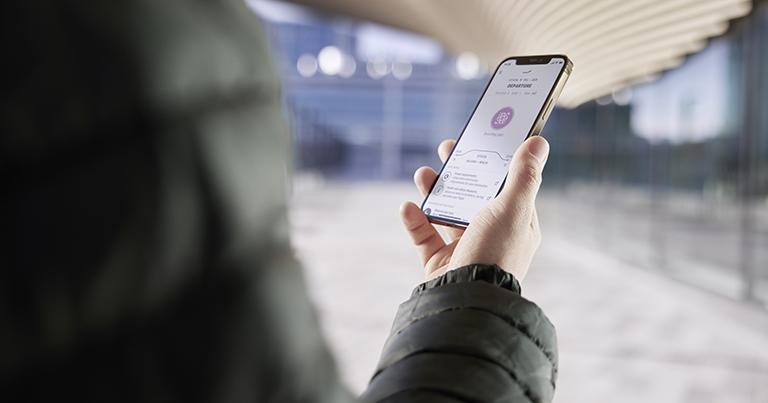 Finnair is focused on providing a more seamless passenger experience using digital innovations throughout the whole journey. "Our digital services are designed to help our customers in every step of their journey, and we are constantly exploring ways to improve the seamless customer experience using digital solutions," says Tissari.
Examples include the Finnair mobile app, which is designed to serve customers throughout their journey, whether making new or managing existing bookings, managing loyalty programme membership, purchasing travel extras, checking-in for a flight, or getting timely updates about journeys. "Our app is very much appreciated by our customers already now, and we are actively introducing new features to it," Tissari explains. "With the latest improvements, customers can browse all their upcoming journeys easily, find helpful travel information, or upgrade their travel class to Premium Economy via the app."
The airline's home hub, Helsinki Airport, is also going through a total transformation, facilitating smooth and contactless travel with self-service check-in kiosks and bag drops in the brand-new departure hall, as well as e-gates at security and when boarding. "We aim to develop this contactless airport experience further together with our airport partners – also at other airports in our network," Tissari comments.
Meanwhile, Finnair has completely redesigned its inflight entertainment system and interface, which will gradually become available across its long-haul fleet, along with the fully renewed cabins, during 2023. The renewed inflight entertainment system will be offered in all cabins. "While quality entertainment is a must, we want the system to also support the customer's journey as a whole," Tissari explains. "From take-off to landing, you get an overview of flight progress, including guidance for connecting flights. The screens adapt to the different steps of the journey. This way, the cabin ambience is fitting throughout the flight – be it for meal times, resting, or working. Our new IFE just won an international Red Dot Award 2022 in the 'Brand and Communication Design' category."
Digital capabilities have been crucial in ramping up customer service post-pandemic. Finnair is, therefore, continuously developing its chatbot to solve more and more challenging tasks, be it booking a special meal or changing the booking. "This enables the customer to be served instantly anytime, anywhere, right from the Finnair mobile app that also enables access to the bot," says Tissari.
"Elevated long-haul concept" differentiates the Finnair experience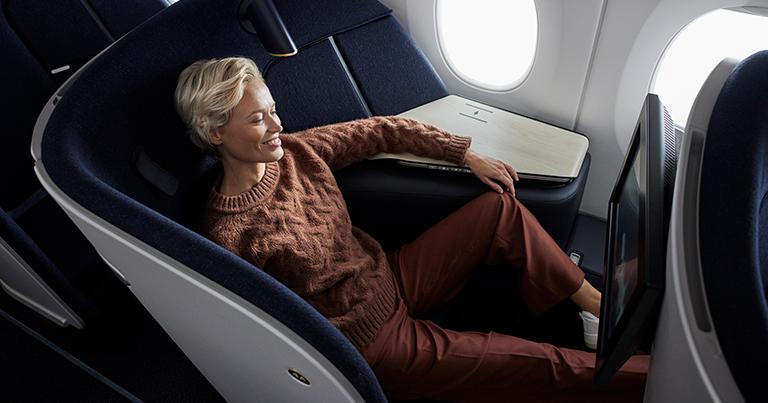 Finnair launched its new "elevated long-haul concept" almost exactly a year ago, and is now in the middle of rolling it out across the whole long-haul fleet. "The reception has been excellent, and we're really pleased to have taken this bold move that truly differentiates our experience," Tissari comments.
The flagship product is the long-haul Business Class with its AirLounge seat, which takes inspiration from lounge furniture. "We wanted to rethink Business Class and create more of a residential environment, emulating the comfort you would expect at home. By doing away with complicated seat mechanisms and using 3D curved shells, we're able to provide a larger flexible living space. This allows you to move more freely and take up different positions that traditional aircraft seats do not allow."
As part of the launch, Premium Economy was introduced as a brand-new travel class for Finnair. The new Premium Economy seat has been optimised for enhanced comfort and ergonomics, featuring memory foam cushions, an eight-inch recline, waterfall leg rest and six-way headrest. "Dedicated stowage for laptops and small personal items is incorporated into the design, so that customers have everything they need at their fingertips throughout their flight," says Tissari. "The seat also features a large and sturdy single leaf meal tray for work and dining, as well as individual reading lights."
Meanwhile, Finnair has also invested in a refresh of its long-haul Economy Class. Tissari adds that the new lighter seats for Finnair's A330 aircraft and three new A350 aircraft will offer enhanced ergonomics, personal stowage options, USB A and C connectivity, and a larger IFE screen with an updated user interface. "The makeover of Finnair's A350 aircraft in service currently will see their Economy cabins receive new seat covers and an updated IFE user experience to bring them in line with the designs of the new Business and Premium Economy cabins."