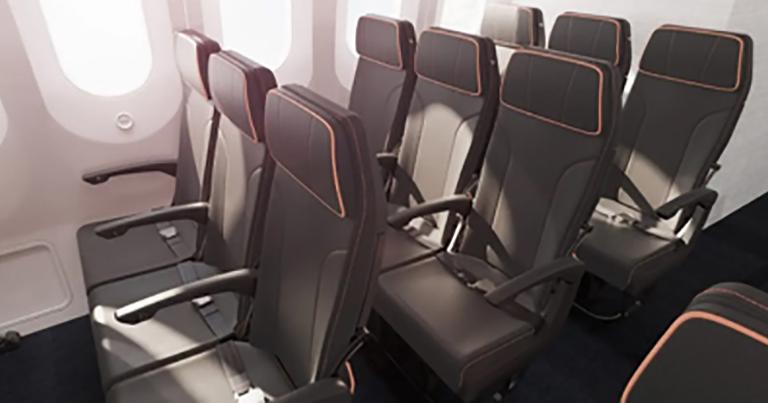 AirJapan, All Nippon Airways' (ANA) new airline brand for medium-haul international routes, has unveiled select products and services to be introduced on its inaugural flights from February 2024.
"At AirJapan, we are dedicated to the passion of our passengers' pursuits, which inspires us to create inflight products and services to foster the innovative spirit of those flying with us," said Hideki Mineguchi, President, AirJapan. "We hope the launch of these new amenities creates a unique and outstanding travel experience for our passengers."
The cabin will be configured with 324 economy class seats made of premium Japanese faux leather. With a seat pitch of 32 inches and a recline feature, the seat design is intended to allow passengers to unwind and experience optimal comfort inflight. Type-A and Type-C USB ports and tablet holders are also provided.
AirJapan's inflight meal service aims to create an unforgettable experience for overseas customers' trips to Japan. At the same time, the meal service is designed to help Japanese customers rediscover the authentic tastes of Japan and feel at home. The airline will offer menus for a set fee that may be reserved online in advance, and in addition, provide meals and snacks that can be purchased onboard.