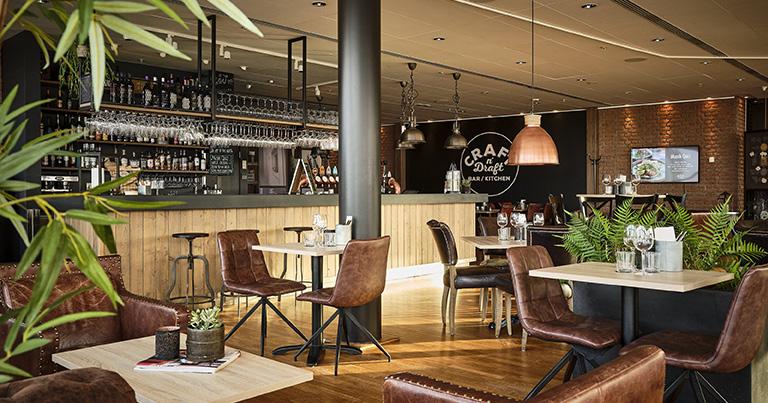 Swedavia is to open 10 new food & beverage outlets at Stockholm Arlanda, Luleå and Malmö airports, in partnership with SSP Group.
SSP's partnership with Swedish artisan bakery, Gateau, is being further developed with four new units opening across Stockholm Arlanda. A downtown favourite, the artisan specialist's menu has been adapted to the airport environment.
"It's important for us to offer a selection of food options at different price points, and our ambition is always to offer both high quality and value for money," said Charlotte Ljunggren, Chief Commercial Officer, Swedavia. "We also want to spotlight the Swedish coffee culture – fika – and Gateau can positively contribute to this aspiration."
At Luleå Airport, a new Cornelius Coffee unit offers a traditional café option with an on-trend Swedish twist. For guests wanting to grab a drink while they wait for their flight, Craft n' Draft provides travellers with an assortment of beverages, from locally brewed beer to an international assortment of drinks, spirits, and alcohol-free ranges.
At Malmö Airport, SSP will open Husman, which delivers a quality food experience with a specific focus on Swedish 'husmanskost' (traditional, home-cooked Swedish food) and Bistro & Bar, which will offer casual dining influenced by popular international and local flavours.
"In the many years we've been operating in Sweden, we've built strong relationships with the teams at Swedavia across the country," said Björn Olsson, Managing Director, SSP Sweden. "We've also spent this time developing innovative concepts, inspired by the regions in which they are located, as well as fostering partnerships with a range of local-favourite brands that we can bring to airports and rail stations across the country. We know that passengers want to have truly local experiences as they travel and these new concepts and brilliant brand partnerships give them a genuine opportunity to engage with Swedish food and drink culture."