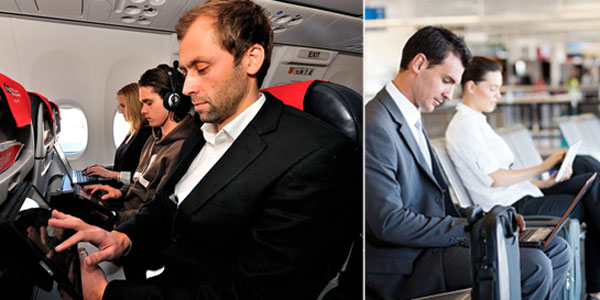 Passengers flying within the UK could soon have access to superfast in-flight broadband under plans being explored by Ofcom. The communications watchdog has set up a regulatory process following the development of satellite systems that could potentially offer broadband connections on various modes of transport. The plans are set out in a consultation paper entitled 'Earth Stations on Mobile Platforms'.
The paper explains: "Fixed-satellite service (FSS) networks are being used at an increasing rate to provide services to earth stations on mobile platforms (ESOMPs). An ESOMP is a satellite earth station mounted on a mobile platform such as an aircraft, ship, train or road vehicle, which uses the radio spectrum to provide broadband backhaul links via satellite.
"When the ESOMP is combined with on-board access technology, it will allow customers who are travelling to have broadband connectivity over wide territories where other technology is not available."
Some airlines, including the likes of Norwegian, Etihad and a number of US carriers, already offer in-flight Wi-Fi, but the proposal being explored by Ofcom would allow for airlines operating within the UK to offer much faster, less restricted onboard connectivity.
Ofcom has said it expects to make a further statement in December, ahead of making licensing available for aircraft in early-2014.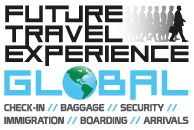 The inaugural FTE 'Up in the Air' conference, which will take place as part of FTE Global 2013, 4-6 September in Las Vegas, will include a session entitled 'How will IFE&C evolve and how will stakeholders need to adapt to this fast-moving landscape?'. The session will include speakers from Emirates, Air France-KLM, Japan Airlines and Global Eagle Entertainment Inc, and will be chaired by Mary Kirby, Editor-in-Chief of Airline Passenger Experience magazine.
» View the full FTE 'Up in the Air' conference programme