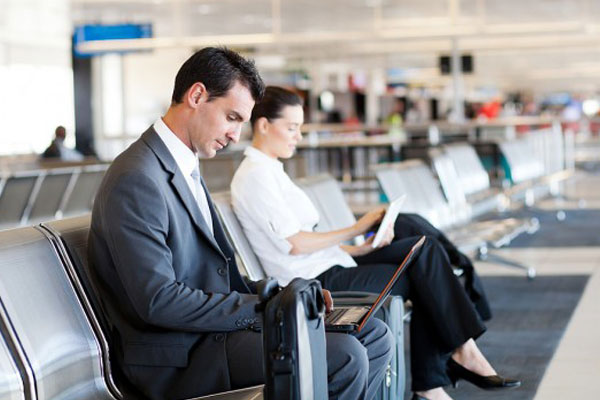 Aberdeen International Airport has launched an unlimited, free WiFi facility for all its customers, a service offered by only a handful of airports in the UK. Passengers in the airport's Dyce terminal are now able to access internet services – completely free of charge and time limit – throughout all public areas of the airport's main building, both before and after security.
The service will be offered in partnership with BT following a survey of passengers taken as part of the process to create Aberdeen International's recently launched customer charter. Of the 300 travellers interviewed, the majority said that free WiFi would be the most important improvement to the airport's customer experience.
Brendan Dick, Director of BT Scotland said: "We're really excited to be working on this project with Aberdeen International Airport, bringing free, unlimited WiFi to one of the busiest terminals in the UK. With passengers bringing smart phones and tablets on their journey, WiFi on the move is an essential service for any airport. We're seeing travellers check out flight information, book ahead at their destinations and catch up on work. Free WiFi is also really important for younger travellers – or business travellers through the week. If they're connected and not missing out, they're happier while waiting for flights."
Passengers wishing to access the new service will be directed, in the first instance, to a one-time registration screen, following which each individual device, be that a laptop, tablet or smart phone, will be recognised, and the system can be accessed in future with no further need to log on.